Updated: November 19, 2022
Situated in northern Portugal, Braga is renowned for its rich history, religious heritage, and cultural significance. The beautiful city is home to historical monuments, ancient churches, famous chapels, and other tourist places. Are you planning to relocate to Braga with your family and children? In that case, access to good educational facilities is one of the critical factors that will influence the choice of the neighborhood in which you choose to stay. In this article, we will guide you through the Braga neighborhoods close to international schools.
Braga Neighborhood – Gualtar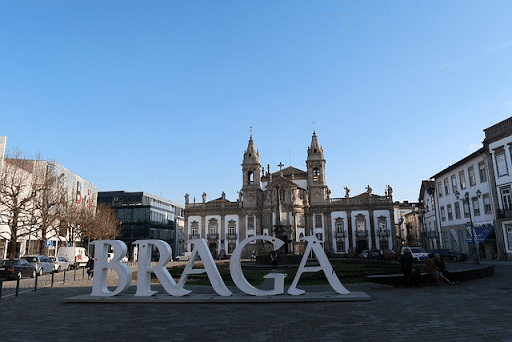 Located in the charming city of Braga, Gualtar is a Portuguese parish with a university and schools, including an international school – CLIB – The Braga International School. The school follows a British curriculum, and the medium of instruction is English. If your children are between the age of 3 and18 years, then this is the perfect school. Each class in this school has around 20 students on average, and special care is given to each ward.
In addition to this, the school also offers extra-curricular activities and transportation facilities. International students from across the world are welcome to attend the school. Presently, foreign residents from 34 nationalities are studying in this international school. The Braga International School has native-English-speaking teachers and conducts extra language classes (Portuguese and Spanish) for international students.
In order to mold students into young professionals, the school has a meticulous academic program that prioritizes enhancing mental and physical capabilities, opening doors to cross-cultural events, and nurturing new technologies and innovations.
Contact the Braga International School
To find out more about this school, you can refer to the contact details below:
Address: R. da Igreja Velha – Gualtar, 4710 – 069 Braga, Portugal
Phone Number: (+351) 253 679 860
Email: [email protected]; [email protected]
Website: The Braga International School