Updated: February 7, 2023
Houses for Sale in Portugal under 50,000 Euros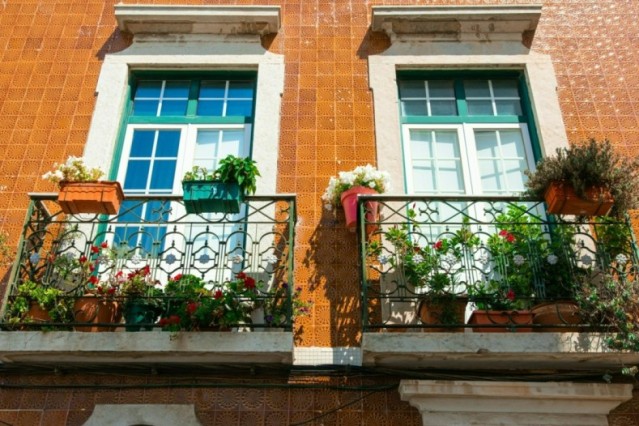 Are you looking to buy property in Europe? Portugal is one of the best and easiest places to purchase real estate in Europe. While many are interested in the Golden Visa residency-by-investment program, there are options for those who don't want to make as big of a financial investment. It may surprise you, but it is possible to find properties under 50K. Keep reading and we'll give you a great overview of houses for sale in Portugal under 50,000 euros.
It's no secret that Portugal is one of the most affordable countries in Europe. The country's diverse landscapes cater to a range of requirements. This, along with Portugal's excellent quality of life, breathtaking views, and welcoming locals, has attracted expats and investors from all over the world.
In a report by Jornal de Notícias that cited data from the Ministry of Finance, about 51.8 percent of registered homes across the country are valued under €50,000. The majority of these homes are reportedly located in interior areas, such as the municipalities of Alcoutim, Corvo, and Mértola.
This is great news if you're looking for an investment property in a more affordable price range. You can find a fixer-upper to turn into your dream home, or take advantage of the interest in Portuguese real estate and earn rental income by renting it out to holidaymakers. You could even attract digital nomads, such as a freelance writer looking to be inspired by Portugal's beautiful scenery or a remote worker interested in learning about the country's rich history.
Where can I find houses for sale in Portugal under 50,000 euros?
Property is more affordable in the interior areas of Portugal and many of these houses are big and spacious. If you're looking for cheap houses for sale near the beach, the Silver Coast is a more affordable – and often overlooked – alternative to the Algarve. Other areas to consider include the Alentejo, Northern Portugal, Madeira, and the Azores. If you're looking for cheaper houses for sale in Lisbon, you will find more affordable options towards the outskirts of the city.
Check out this article on Where to Buy Property in Lisbon for more information.
There are many ways to find cheap properties under 50K in Portugal. You can find various online portals and real estate agencies advertising homes for sale in Portugal. You can also go through a real estate agency or buyer's agent. Buyer's agents have access to exclusive properties that are not advertised on the market and they are sometimes able to get lower prices.
Take your first step towards owning a home in Portugal and contact Goldcrest. We are a buyer's agent and our team of specialists has almost a decade of experience when it comes to property investments in Portugal. Click here to get in touch and start building your personalized investment plan. We'll provide you with tailored advice so that you can find your dream property and begin your adventure in Portugal.
What kind of homes are for sale in Portugal under 50K?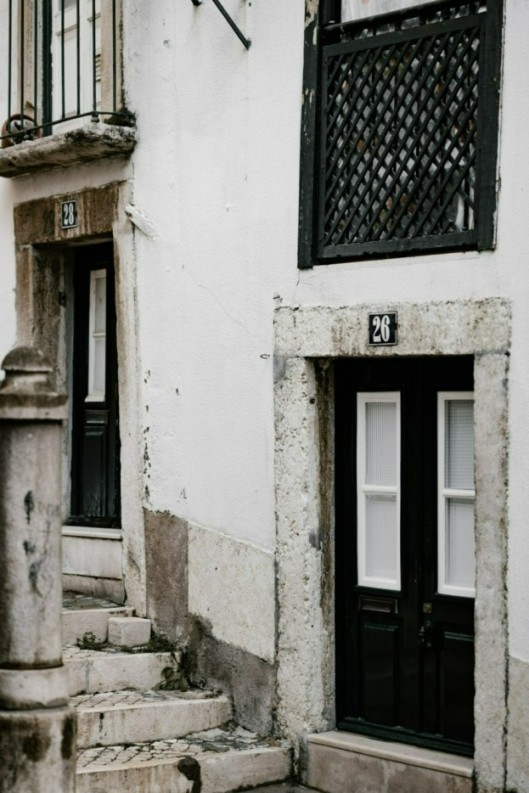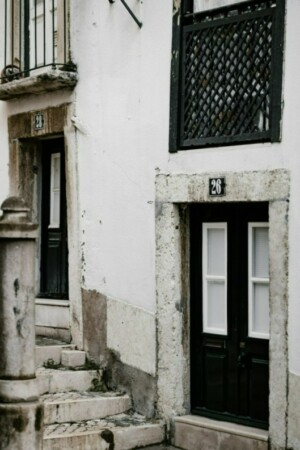 There are a variety of different types of properties under 50K for sale in Portugal. Below is a list of some of the most common terms you will come across during your search:
Casa or moradia

: A detached home, some of which have a backyard or patio; most have a boundary wall with a front gate

Casa geminada

: A semi-detached house

Condomínios or condos

: Individual apartment units with common spaces; many have swimming pools and gyms

Quintas

: Rustic houses or farms, usually located inland but can sometimes be found in suburban areas

Terreno

: Land (registered with the city hall for residential purposes) that can be bought to build a home
Check out this article from our sister company, Global Citizen Solutions, for a more detailed understanding of Property for Sale in Portugal.
Global Citizen Solutions is a boutique investment migration consultancy firm focused on finding the right residency or citizenship by investment program for you. Book a complimentary call with them to discuss your options.
When taking advantage of this good deal, there are some things to consider. If you're investing in a fixer-upper, make sure that you are aware of any structural damage you may need to address. Check whether to property has road access to facilitate the movement of any builders and construction workers. If you intend to rent the property out, make sure it is in the perfect spot that caters to your tenants' needs. Is the property near Portugal's green areas or is it closer to the concrete city?
Portugal real estate offers some of the best deals, whether you're looking for investment properties or your dream home. Doing some online research is a great way to see what's available. Search filters can help you shorten the process by showing the specific results you're looking for. You might even find your perfect property under 50K in just a few weeks!