The best gay areas in Lisbon
Are you looking to know more about the LGBTQI+ scene in Portugal? Or do you simple want to discover the best gay areas in Lisbon? Portugal has a high LGBTQI+ acceptance and progressive gay-rights legislation. Lisbon, in particular, boasts a reputation for being one of the most gay-friendly cities in Europe. 
In this article, we'll run over the history of the LGBTQI+ scene in Portugal, the gay community, and the legal situation with regard to same-sex couples. Following this, we'll present you with an overview of some of the best gay areas in Lisbon. 
LGBTQI+
history in Portugal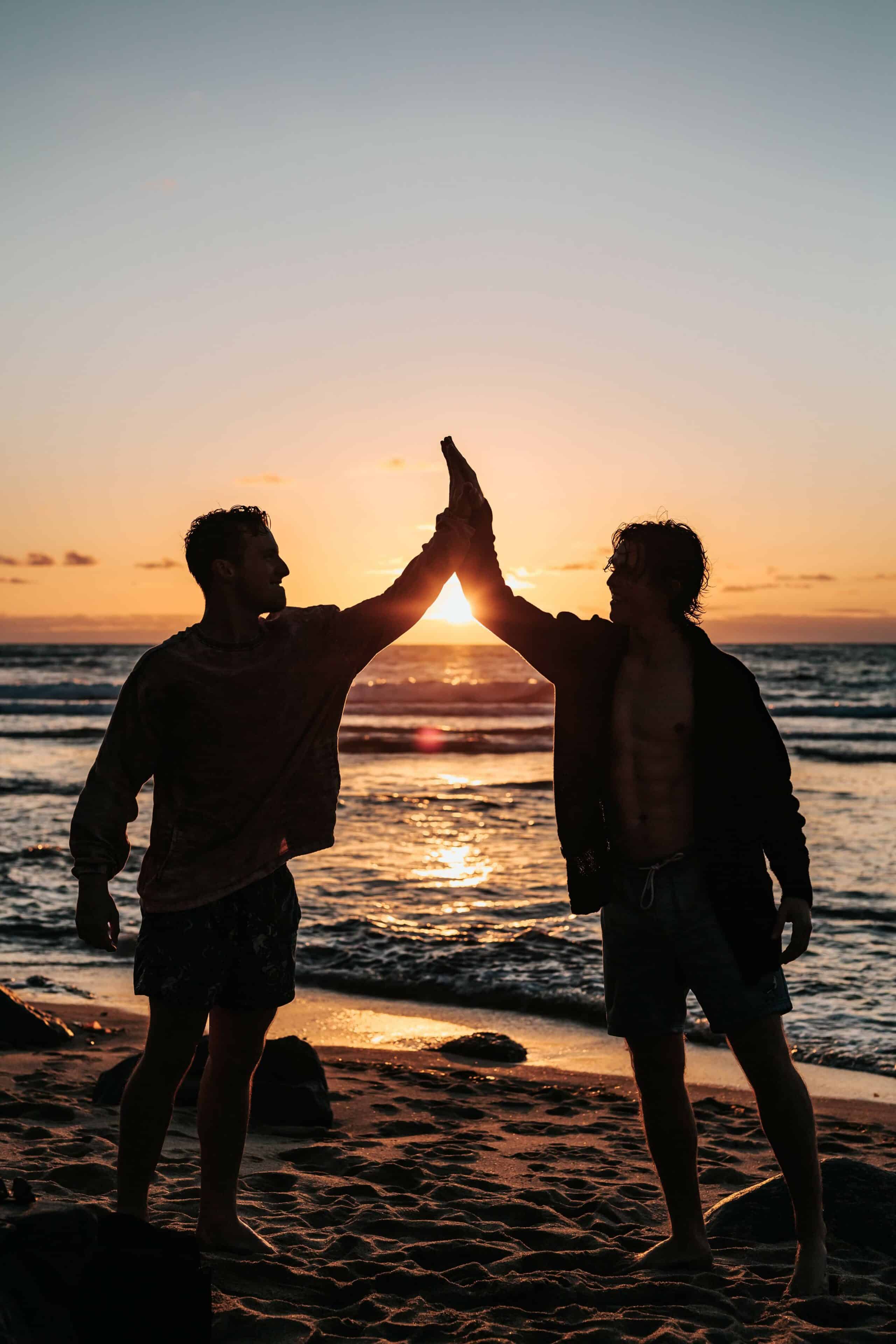 The Carnation Revolution, also known as the 25 April, was a bloodless revolution that ended the military dictatorship of Salazar in 1974. Indeed, civilians offered soldiers carnations and, if you do a quick Google search, you should see pictures of soldiers with these flowers poking out of their guns – viewed as a symbol of peace over war. 
Just one month after the revolution, Diário de Lisboa published a manifesto for the "liberation of sexual minorities", leading to the establishment of the LGBTQI+ movement. However, it was not until 1982, eight years later that homosexuality in Portugal was decriminalized. 
Since then, the country has become increasingly progressive. You can see this in its legal rights policies, general attitudes, and the abundance of gay-friendly bars in the major cities. Today, Portugal is considered one of the best locations for LGBTQI+ rights and the LGBTQI+ community. 
The
LGBTQI+
community today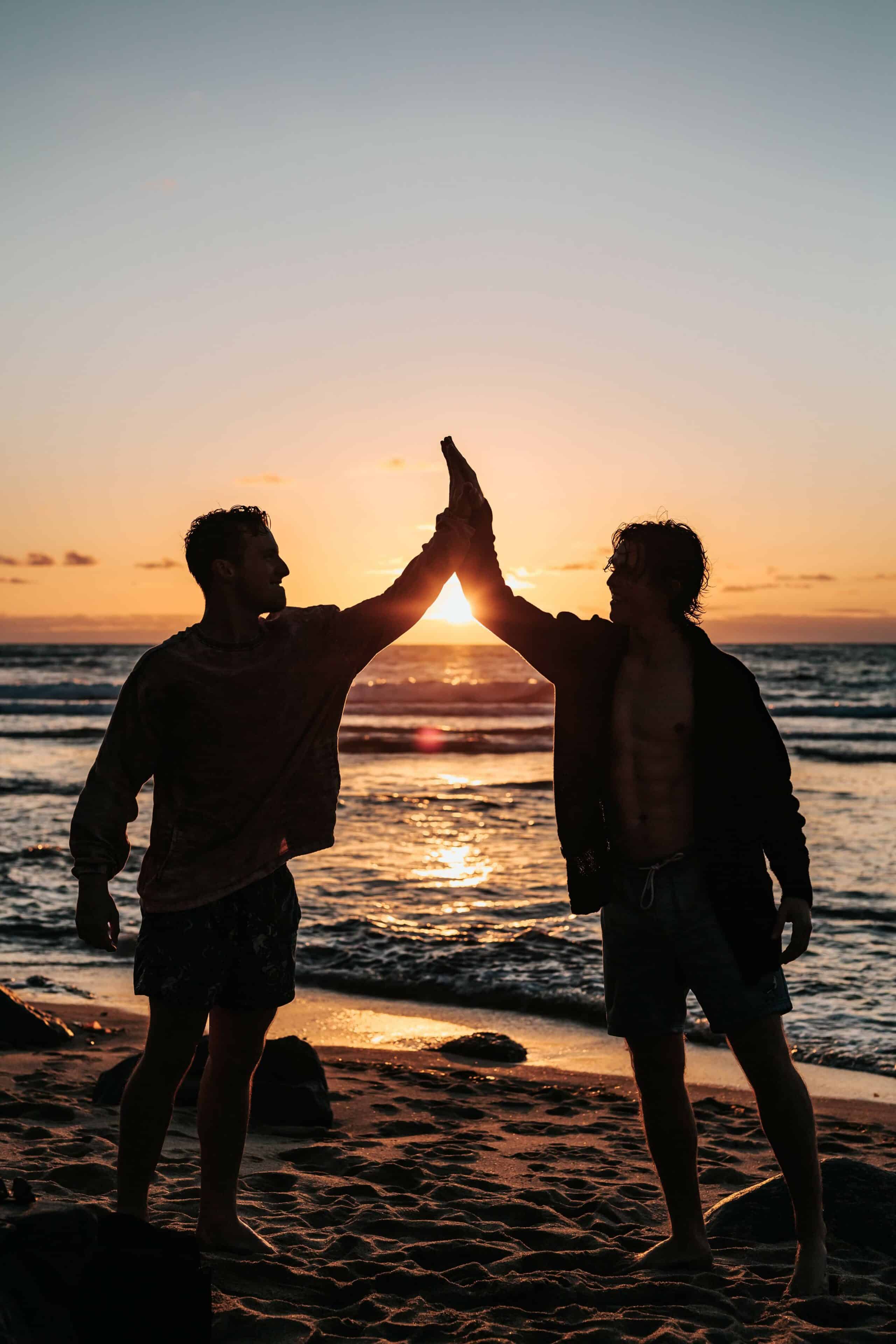 So, what are the local attitudes towards the LGBTQI+ community in Portugal today? Lisbon has the biggest gay pride marches in Portugal that take place every summer, with over  70,000 pride enthusiasts taking to the streets. Porto, the gem in the north also has superb gay pride march. If you are ever in this part of the country, you are sure to have a good time.
Gay Rights in Portugal
What are your legal rights in Portugal?
The Portuguese state first recognized unions for gay couples in 1999, with same-sex marriages being legalized from 2010. Gay couples are guaranteed the same rights as heterosexual couples in all respects. To give you an example, this means that laws on marriage in regards to visas are the same. The policy on inheritance, adoption, IVF, and other matters are also the same as for heterosexual couples. 
Gay marriage to a Portuguese citizen
Gay marriage to a Portuguese citizen is the same as for heterosexual marriages. If you are married, you will not automatically be entitled to citizenship. First, you must apply for residence in Portugal. Then, after three years of marriage, you will be able to apply for citizenship. 
Same-sex marriage visas
Again, this is the same whether you are in a heterosexual or homosexual marriage. If your spouse in Portugal has a permanent residence in the country, you will be able to apply for a two-year residence permit. Then, after two years, you will be able to renew the permit.
If your partner has a temporary residence, then you are still able to join them on the grounds of family reunification. However, you will need to show that you have sufficient funds to support yourself.
If you are looking to invest in Portugal then you will be able to apply for the Portugal Golden Visa (provided that you meet the criteria). If you have a same-sex partner, they will also receive a residence permit so long as their documents are submitted alongside yours. 
LGBTQI+
adoption rights
As of 2016, LGBTQI+ couples will have no problems adopting in Portugal. To adopt a child you should check out the Portuguese government's requirements. Bear in mind that the Portuguese adoption procedure can be quite arduous. The process may even take three or four years to be completed. 
Inheritance rights
There is no inheritance tax for spouses of heterosexual or homosexual marriage, including close relatives and children. 
IVF for
LGBTQI+
couples in Portugal
The same legislation is in place for LGBTQI+ women, heterosexual women, and cis-gendered women. You will have the same right to IVF.
Best gay areas in Lisbon
As a city, Lisbon is very LGBTQI+ friendly. However, there are certain neighborhoods that seem to be more popular amongst the gay community. 
Although anywhere in the city should be a good place to start, here we provide some that stand out as excellent options. Indeed, if you are looking for Lisbon Portugal real estate to consider making the country your home, consider these neighborhoods.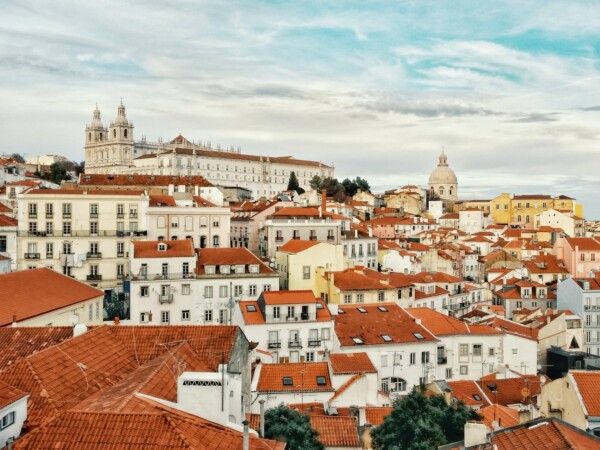 Best gay areas in Lisbon: Arroios
A couple of years ago, in 2019, Time Out magazine announced that Arroios was the coolest neighborhood in the world. This is some accolade for a neighborhood that falls, for the most part, off the beaten tourist track in Lisbon. The neighborhood seems to have just moved from strength to strength since then. There are more quiet streets for those looking for a more secluded stop, and then you have the bustle of restaurants, bars, and open-spaced seating. 
Woven into the streets of Arroios, you also have many parks that are perfect to relax, with coffee kiosks and ice cream shops. With splendid, sometimes hidden, miradouros (viewpoints) spread across this neighborhood, you are also onto a winner. 
The Arroios neighborhood is also well-known for being LGBT-friendly, particularly amongst younger individuals. There are many bars and some cultural associations that promote diversity. 
Best gay areas in Lisbon:
Misericórdia
Misericórdia is home to some of the most famous neighborhoods in Lisbon, such as Bairro Alto, parts of Chiado, and Príncipe Real. Indeed, Príncipe Real is where the Gay Pride march begins and it's traditionally known as Lisbon's primary gay neighborhood. 
Situated in the very center of the city, you have extremely good access to the city. This includes fantastic views of the river, traditional houses, and bustling nightlife where all the most famous gay bars are located.
Bairro Alto, a stone's throw away from Príncipe Real is also very popular for LGBTQI+ expats looking for a nighttime buzz. It also has many gay bars to dip into. 
Best gay areas in Lisbon:
Estrela
To find the perfect house for you to move to Portugal and find a calmer part of Lisbon, look no further than Estrela. With a beautiful park, this could even be a great place to move to with a family.  
With a local atmosphere that still has its fair share of expats, Estrela is not far from the city center. The Basílica da Estrela, overlooking the Jardim da Estrela offers a historical touch, where locals can be seen sipping an early morning coffee. 
You also have Campo do Orique close by, with its meandering streets and charming narrow streets. 
Best gay areas in Lisbon:
Cascais
Although not in Lisbon, Cascais is also a perfect place for expats and LGBTQI+ couples. A short 30-minute car journey from Lisbon, the town offers a luxurious resort, quaint beaches, and stunning seafood. 
You also have top schools for children, so Cascais also offers the perfect retreat for families. Outside the bustle of the city, yet still, with the capital close at hand, you will be able to relax with more space. 
The seaside town also boasts many excellent gay-friendly bars, cutting-edge restaurants, and an intriguing art scene. For more on Cascais real estate, you can see our article here.