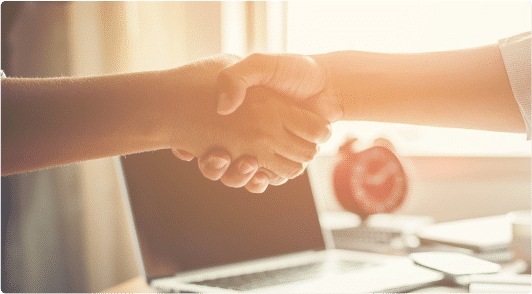 The best property at the best market value, without the hassle
You are our primary concern — not the seller. We will always negotiate the best possible deal for you, ensuring you have the latest market intelligence and innovative valuation methods to make an informed decision. Our team works diligently to ensure correct steps have been carried out, safeguarding you from poor property investments.
100% for buyers
Our services are for buyers alone. We apply a tried and tested formula for buying property in Portugal and have helped countless families secure their dream properties in highly sought after locations. For the past decade, we've been building our inside knowledge of the local property market, as well as fostering extensive connections across the country, enabling access to an exclusive list of properties and investment routes. 
You're guarenteed:

Independence

There are no hidden transaction fees. We work for you and make sure your requirements are met

Complete privacy

Your details will never be shared with other parties

Access to unique properties

You'll receive an exhaustive list of properties to choose from, thanks to our key industry contacts across Portugal

Transparency

Costs are transparent and competitive

Tailored service

We'll provide you with personalized advice throughout the process

Insider knowledge of the market

We have preferential access to properties and networks of agencies all across the country

Expert team

We have years of expertise, which means we can negotiate the best possible deal for you

A winning team

Our handpicked team are amongst the best lifestyle advisors who continually push for professional excellence. Each has their own area of specialized expertise and the combined efforts of this multi-skilled team have been the driving force for success behind our client's assertive property purchases for years.