Updated: March 15, 2023
Whether you're looking for a home or an investment opportunity, purchasing a property is a big step that takes careful consideration. A great start is to determine what you want – a swimming pool or access to the ocean, a view of the city or the sea, a quiet area or a busy location, a house or an apartment – before searching for a property for sale. In this ultimate guide to the Portugal real estate market, we provide the essentials that investors need to consider when buying a property in Portugal.
The Main Reasons to Invest in the Portugal Real Estate Market
Topics covered:
Best places to buy property in Portugal
Real estate prices in Portugal
Taking out a mortgage loan
A step-by-step guide to buying property
Property tax considerations
Document requirements
FAQs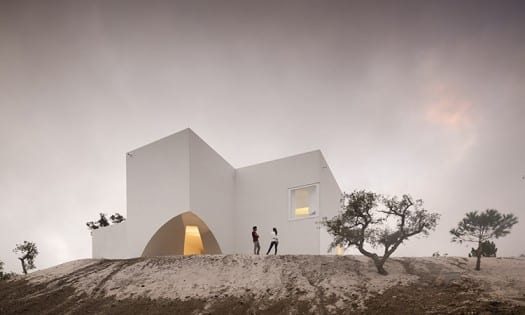 There are a wide array of benefits to being a  property owner in the Iberian Peninsula. There are many reasons to consider Portugal as the perfect country to invest in, from its year-round sunshine and high quality of life to its affordable cost of living and exciting social and cultural scene. Not to mention the fact that Portugal is one of the safest countries in the world, as well as strategically placed to enable easy travel around Europe (and the world).
There are many exciting places to find properties for sale in Portugal. Imagine a sea view, a swimming pool, a combination of city and island life, and stunning sights that rival destinations like Saint Martin, Norfolk Island, the Virgin Islands, and Turks and Caicos Islands. It may seem impossible, but you can find all of this in one country – Portugal.
This classy nation with historic heritage and high-quality architecture welcomes hundreds of expats that are investing in Portuguese luxury real estate each year.
Here's why buying real estate in Portugal is a good idea:
Safe and stable democratic state that is part of the European Union (EU)
Sunny weather year-round
Warm and welcoming local population
Diverse landscapes and activities on offer
Low cost of living
Excellent healthcare system with first-rate modern units and responsive emergency care

51 international schools to choose from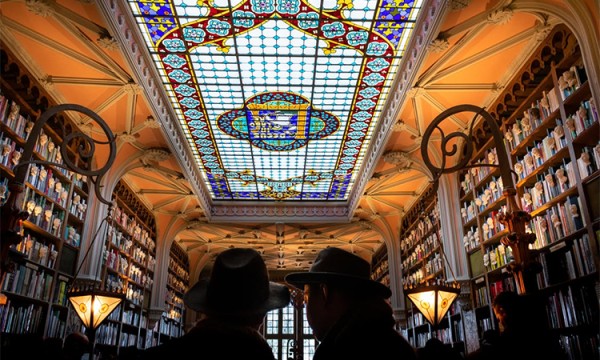 Where to Buy Real Estate in Portugal
Determining where to buy real estate is an important step when looking at the investment opportunities available and determining what will be a sound property investment. It just so happens that location is key when purchasing a property. Due to the country's diverse landscapes, Portugal cities offer a variety of lifestyles, emphasizing the importance of finding the right location to search for your dream home.
Lisbon, the hip capital
For many starting their Portugal search, the first city that comes to mind is Lisbon. Lisbon is full of parks, gardens, museums, cafés, and restaurants. Coupled with its symbolic river and monuments, the capital city offers a blend of historical, traditional, and modern properties for sale. If a swimming pool in the city isn't enough to cool you down, the Lisbon coast offers access to some of the most beautiful beaches in Portugal.
In fact, the Lisbon coast is great for those who want the location of their Portugal homes to enable a mix of city and coastal lifestyles. Known as the city of light, Lisbon is a unique, thriving city, with great public transport and diverse, quality property options for the buyer. A popular location for expats in Portugal, cities like Lisbon offer everything you need when moving abroad.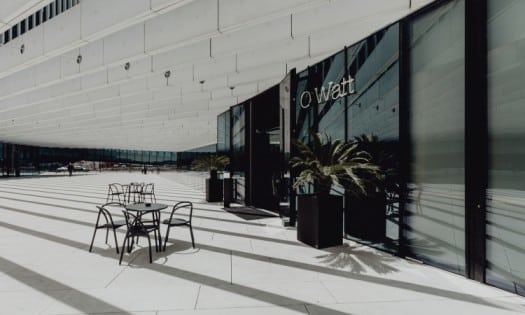 Algarve, the coastal dream
Another fantastic location to start your Portugal search is the Algarve. Best known for its heavenly beaches, internationally acclaimed golf courses, and an inspiring combination of mountain and ocean views, the Algarve has it all in terms of property types. It's also the perfect place to find your dream home with a sea view.
Whether you consider buying a property in the Algarve's picturesque fishing villages or near the sophisticated luxury resorts, summer is always present in this beautiful region dedicated to leisure and the art of living well. Many properties in the Algarve will include a swimming pool, plus the Atlantic Ocean is close at hand, should you prefer a dip in the sea.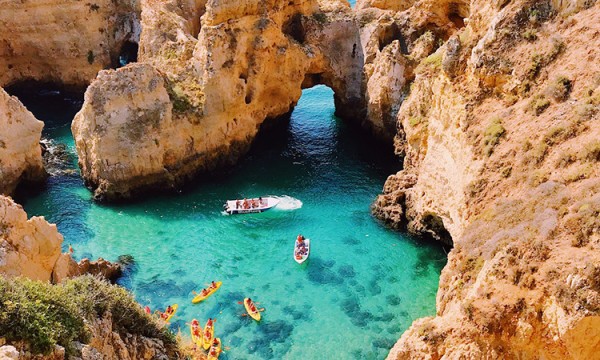 Portugal's Algarve also offers one of the most exclusive European markets for luxury property. You can find top properties like luxury villas for sale and typically can rent your property out by the coastline to tourists year-round. Regarded as one of the best destinations to own a holiday home, the Algarve offers great returns on your investment due to its bustling tourism industry. If you're a fan of destinations like Saint Lucia or the Virgin Islands, the Algarve is the place for you.
Porto, iconic and artistic
If you're searching for more affordable areas in Portugal, cities like Porto are great places to look for an investment property or your dream home. Around every street corner in Porto, you'll come across enchanting cobblestone streets, brightly colored buildings, and traditional culinary gems. For nature seekers, you'll find that the city is conveniently located near the coastline and the Douro river which flows through the middle of Porto.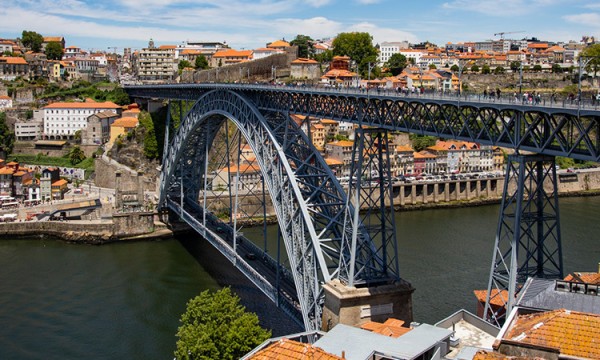 There are plenty of parks, gardens, and green spaces further inland, making Porto an ideal destination for owning a luxury property. Fast becoming the 'it' destination to own Portugal homes, Porto's real estate prices are more affordable than in Lisbon, with strong market demand.
Another advantage of having a property in Porto, and Lisbon, is that they both have an international airport. This is particularly handy if you're a keen traveler and want to easily visit your dream destinations.
Central Portugal: Alentejo, the rural escape
The Alentejo region is a place of true beauty, largely untouched by the traps of modern life. You'll find a range of property types, from countryside villas to homes with stunning ocean views.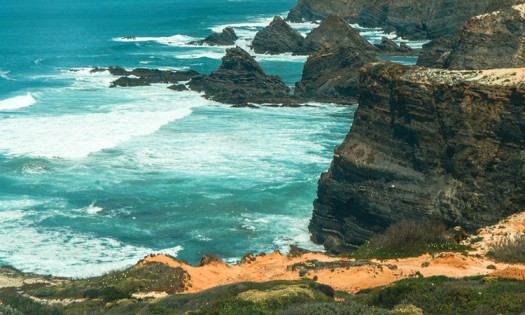 The Alentejo region is an attractive place to invest in. Forget searching for Portugal homes with a swimming pool, finding property for sale along the coastal areas here will give you easy access to beautiful beaches to enjoy warm weather for a considerable period of the year. Many properties are available for sale or rent, including apartments, small lots, townhouses, villas, country houses, and seaside resorts.
Portugal Real Estate Market History and Overview
Portugal has a growing economy (the country's GDP increased by 4.9 percent in 2021), low mortgage rates, and a truly dynamic real estate market, with around 70 percent of the building stock dating from before 1991.
These factors make it a good idea to evaluate the properties for sale in Portugal and invest in renovation projects or in the rehabilitation of aging residential infrastructures. More and more investors are looking for such an investment opportunity to repurpose used properties and modernize infrastructures, creating modern Portuguese homes and making properties more energy efficient.
Government-mandated incentives— like investing in property in exchange for legal residency under the Golden Visa program and obtaining special tax privileges under the Non-Habitual Resident scheme— make property investment all the more attractive in Portugal.What are real estate prices like in Portugal?
Thanks in large part to the Portugal Golden Visa Program, international property investors are pumping large amounts of liquidity into the country's economy, contributing to the growth in demand for high-quality, newly built properties for sale in Portugal.
Not only does the Portuguese economy benefit from flourishing tourism, but also the residential property market. While major investors are interested in hotels and offices, private buyers are taking a look at the newly renovated townhouses and condominiums for sale in Portugal. In addition to the Algarve, cities such as Lisbon, Faro, and Porto beckon.
Property in Portuguese cities is among the cheapest in Europe. According to the latest figures from the Portuguese statistical institute, Instituto Nacional de Estatística (INE), the average property price in the country is just 1,187 euros per square meter – €1,243 for apartments and €1,090 for houses. For comparison: in the UK, for example, it is €2,649 and in France €2,300.
Portugal real estate prices 2023 (euros per square meter):
| | |
| --- | --- |
| Region | Price (€) |
| Algarve | 3.063 |
| Lisbon Metropolitan Area | 3.466 |
| Madeira | 2.389 |
| North | 2.054 |
| Central | 1.348 |
| Alentejo | 1.411 |
| Azores | 1.299 |
Which are the most expensive areas to buy real estate in Portugal?
At present, the Algarve is the most expensive area to find properties for sale in Portugal. Property investment opportunities are in great demand with foreign buyers, especially in the 'Golden Triangle' of the Algarve between Vale do Lobo, Quinta do Lago, and Almancil. This area is considered the upper end of the market, with a high volume of foreign buyers investing here.
Here, the average price per square meter in 2022 was €3,063, but keep in mind that by the coastline you will pay significantly more, while a few kilometers inland, you will pay less.
Cascais, Lisbon, and the Algarve are the most expensive areas to buy a property, with Portugal real estate prices continuing to rise. Luxury property in these areas can cost anywhere between 1.6 million and 20 million euros.
Real estate in Lisbon
Greater Lisbon is also an expensive area to buy property in, which is hardly surprising when you consider Lisbon's status as a capital city, financial hub, and tourism magnet. The Lisbon coast also provides inhabitants with a great balance between coastal and city life. Strictly speaking, Lisbon is the most expensive place to buy larger apartments — the price per square meter for three-bedroomed apartments is more than €2,000.
Of course, the prices quoted above are average values for large areas. The metropolitan areas have much higher prices — in the center of Lisbon, you can expect to spend €2,500 or more per square meter for larger apartments that are generally more expensive than the smaller cities in the north.
Top of the list, with an average price of €2,788,462 is Rua Buenos Aires in Estrela, followed by Rua das Palmeiras in Quinta da Marinha, Cascais, with an average of €2,562,174. This is followed by Avenida Marginal in the municipality of Cascais and Estoril (€2,317,682).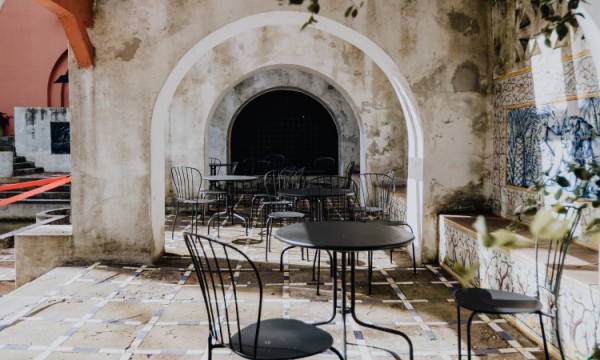 Real estate in Porto
When it comes to real estate and tourism, Lisbon and the Algarve usually serve as attractive figureheads for the country. Nevertheless, smart investors looking for future-proof investment properties in Portugal have been focusing on the historic city of Porto for some time.
There is no doubt that Porto has exciting opportunities in property investment. While the location offers the same historical charm as Lisbon, it provides a more relaxing lifestyle. If you're looking for Portuguese homes or investment opportunities, Porto has a wide selection of properties for sale or to rent out and includes exclusive apartments in beautiful old buildings with stunning views of the river or the Atlantic Ocean. Some properties have easy access to the parks or the city center, which makes them particularly suitable for renting out to vacationers.
After Lisbon, Porto is the second-largest of Portugal's cities. This is why there are numerous exciting career opportunities in the evolving tourism industry as well as in other areas like the fashion, textile, and footwear industries. Greater Porto has a GDP of €37 billion. The local economy is supported by an extensive public transport network consisting of trams, trains, and metro lines.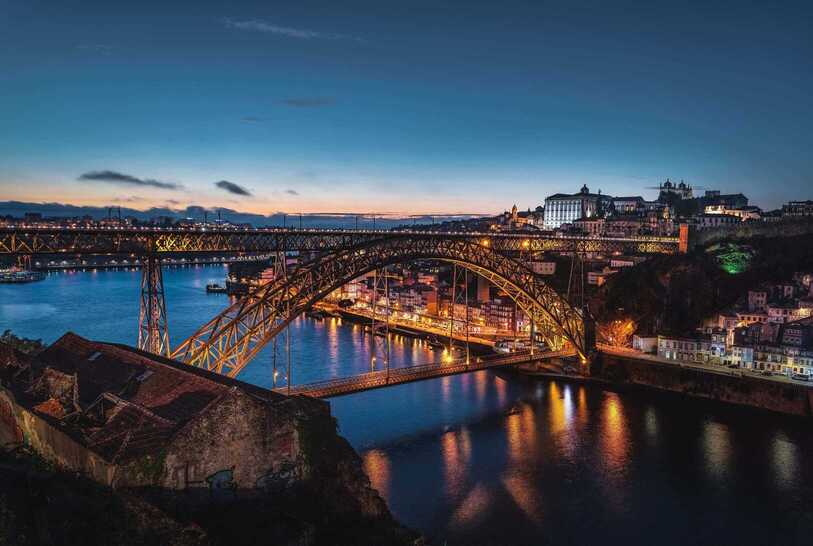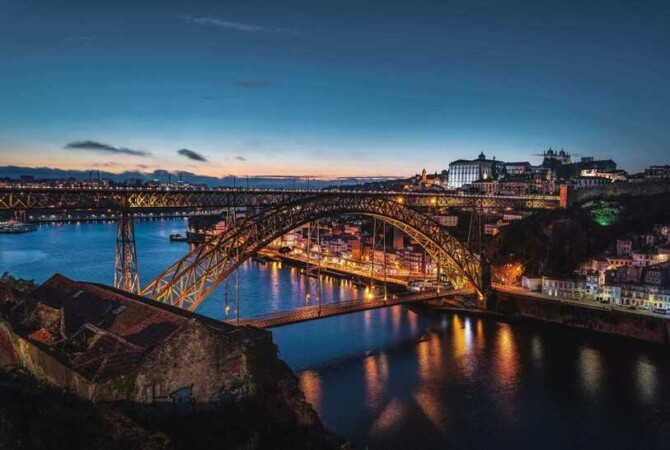 What the property market in Porto is still missing, however, are commercial properties that meet the requirements of today's companies in terms of design and size. This gap in the market will widen more as the local tourism industry grows.
Having said that, Porto still offers property for sale at comparably moderate prices. But since the location is rapidly developing into a tourist magnet as part of its ongoing regeneration, the city could soon become a hotspot for luxury living with investors snapping up new listings.
Real estate in the Algarve
In the Algarve, home buyers have to pay an average of €3,063 per square meter, reports Idealista, which published its findings in late 2022.
After that, housing prices by the coastline in southern Portugal rose by 1.6 percent in the fourth quarter of 2018. That is less than the growth rate in the rest of the country. This was 6.6 percent and recently drove the average price to €2,101 per square meter, according to Idealista.
Faro did not follow this trend in the region. The city in the Algarve recorded a drop in house prices of 1.8 percent to an average of €1,715 per square meter. The highest price increase in the region was in Olhão (8.4 percent), followed by Silves (6.6 percent) and Portimão (6.4 percent).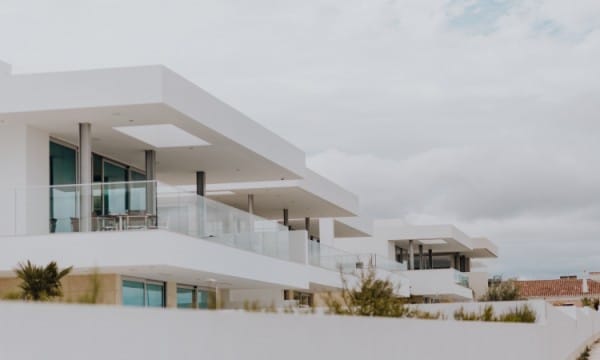 According to the portal, the most expensive Algarve municipality — measured by the development of house prices — is Lagos. At €2,581 per square meter, it's just ahead of Loulé (€2,534). Among the best value places were in the fourth quarter of 2018, and included São Brás de Alportel (€1,230), Olhão (€1,464), and Silves (€1,621).
Real Estate in the center and the Alentejo
In Portugal, property prices differ significantly from region to region.
In the two cheapest areas, Centro and Alentejo, you could buy houses for half the price you would pay in the Algarve. However, in both regions, you can find properties for less than €1,000 per square meter. For bargain hunters, Évora, Elvas, Coimbra, and Aveiro are good starting points.
Where to look for Portuguese real estate?
People from different backgrounds tend to have different preferences when it comes to real estate. When it comes to variety, properties for sale in Portugal do not disappoint. Many Brits buy in the Algarve, but not an insignificant minority also opt to purchase old country Portugal homes.
The French and Brazilians tend to invest in Porto, while German buyers are well represented in Faro and Lisbon.
Chinese buyers are particularly interested in the Golden Visa scheme option, which gives them access to the European Union. In fact, Portugal is the fifth largest destination for Chinese property buyers. They make up 80 percent of the buyers who use this program, and they usually buy property in Lisbon as pure investments.
Russian buyers, on the other hand, tend to focus more on Cascais and Estoril.
Since Portugal is so diverse, it is recommended that you do some research first to find out where exactly you want to buy — in one of the cities, by the coast, or inland? In the sun-drenched south or the green (and sometimes rainy) north? Use websites to investigate new listings and get an idea of what is available where.
It's not just a question of geography, but also of a lifestyle preference, which can vary greatly depending on whether you opt for bustling Lisbon, the beaches and resorts of the Algarve, or the leisurely life in a country village.
Do some homework before buying your dream home, even if that means renting an apartment on-site for a few months just to get a feel for the life and the climate there.
This is also a great opportunity to go in person and look at properties for sale in Portugal.
You should also think about public transportation accessibility. If you are looking for a holiday home, you will probably want to look at Portugal cities near an airport: Lisbon and Porto are the main hubs, but Faro also has an international airport.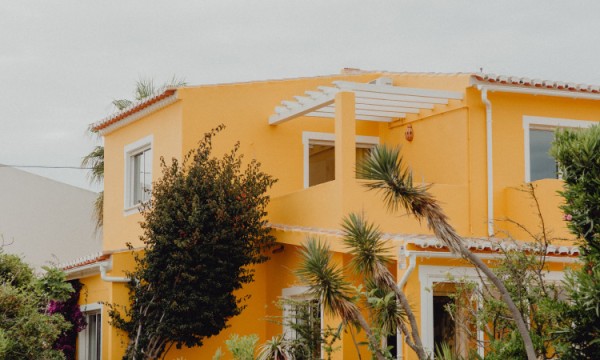 Portugal Real Estate Specialists
As a local buyer's agent situated in Portugal, Goldcrest provides insightful real estate expertise and strategic advice. From sourcing to property acquisition, we help clients identify outstanding investment opportunities in some of Portugal's finest locations. Goldcrest has access to property listings and new listings you won't find elsewhere in the market.
Have a question about buying a property in Portugal? Contact us today for more information on how best we can assist you.
Financing Real Estate in Portugal
Most buyers choose to take out a home loan to pay for the property in question. Portuguese banks are particularly known for being considerate, with a high mortgage approval chance.
Mortgage loan
If you are buying a property in Portugal, you may be lucky enough to finance the property entirely from your own pocket.  Most buyers, however, want to use a mortgage loan to finance part of the purchasing price, and the mortgage loan options should be carefully considered.
If the Euro is not your official currency in your home country, the exchange rate may be an issue. If you borrow in a currency other than the Euro, you are exposed to exchange rate fluctuations, which means that if the value of your currency changes, the value of the mortgage may no longer match the value of the property.
On the other hand, if you get a mortgage in euros, but pay off the installments from your income in your currency, you may have to pay different amounts each month and get into payment difficulties should your currency lose value.
If you are one of those buyers who does not have assets in euros, you should take the time to think carefully before making a decision. Perhaps you should give yourself a 20 percent buffer to avoid getting into trouble.
Step-by-Step Guide: How to Buy Real Estate in Portugal
When purchasing property in Portugal, it's easier to go through the buying process in smaller, more manageable steps.
A major pitfall that could ambush international buyers is subrogation. Portuguese law ties debt to the property, not the borrower, so if you're not careful, you could end up with ten years of unpaid taxes, utility bills for the past three years, and a huge mortgage or personal debt tied to the property in question.
Requirements
If you are looking to buy a holiday home or second home in Portugal, your first concern is likely to be your rights as a foreigner to buy and own property.
Don't worry, Portugal doesn't have any restrictions. You are allowed to buy properties across the country. However, you will have to navigate your way through a bureaucratic maze.
Portuguese tax file number
First, you will need a Portuguese tax file number (Número de Contribuinte or NIF, Número de Identificação Fiscal) to complete the property purchase. You have to apply for this at the local tax authority or financial administration and pay a small fee.
You can use the address of your lawyer or consultant as the correspondence address if you do not yet have your address in Portugal.
If you are not an EU citizen, you will also need to appoint a tax representative in Portugal. Again, your lawyer will be your first point of contact.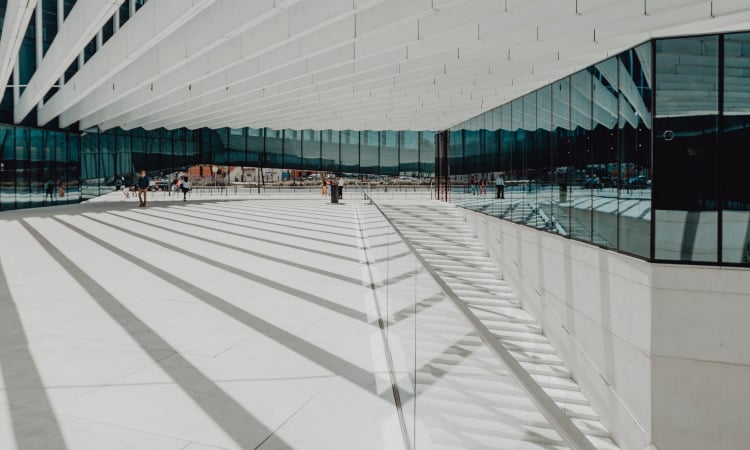 Bank account
As a foreigner, your biggest hurdle in purchasing will likely be the language. It can be worthwhile to hire a consultant or a lawyer who speaks English as well as fluent Portuguese.
If you plan to rent out the property and will not be there most of the time, you should also consider looking into a bilingual property management company. Portuguese banks have no problem lending to foreigners, but non-residents only get 70 percent of the property loan, while Portuguese residents get up to 80 percent. You can easily apply for a loan from a local bank. However, the language can be a hurdle here too; it is best to use a mortgage broker. Not only will they speak your language, but they will also be able to secure a better deal than you.
Real Estate Purchasing Process, Documents, and Costs in Portugal
Purchasing process
Advice on the legal situation of the property: status quo
If applicable, tax review of real estate acquisition
If necessary, tax registration of the buyer
Drafting the preliminary purchase contract
Drafting of the sales contract
Execution of the purchase contract and certification
Land Registry
Conclusion of any utility and insurance contracts
Applying for any permits
Taxation of the property
The legal situation of the property: status quo
The following steps are decisive for assessing the legal situation of the property:
Ownership of the seller
Freedom from encumbrances on the property
Statutory right of first refusal of a third party
Existing rental or lease agreements
Debt freedom of the seller
Content of the certificate of use
Determining whether the property is well-built or needs reconstruction
The structural condition of the property
Documents Needed to Buy Real Estate in Portugal
The following documents are usually presented by the seller:
Property Registration Certificate / Certidão do Registo Predial
Property Tax Document / Caderneta Predial
License of Use / Licença de Utilização
Technical Document of the House / Ficha Ténica de Habitação
Energy Performance Certificate / Certificado Energético
Further permits
Purchasing Process
Tax audit and registration of acquisition
In some cases, the acquisition of the property by a company must be examined. In particular, when foreign companies acquire property, the company must be registered for tax purposes.
Design of the pre-contract
In Portugal, it is common to conclude a so-called preliminary purchase agreement (Contrato de Promessa de Compra e Venda) as soon as the parties have agreed on the purchase. Once this preliminary contract is concluded a deposit of 10-30 percent of the purchase price must be made.
The contracting parties thereby secure themselves in the event of default and the non-execution of the purchase contract.
Execution of the purchase agreement and notification
The purchase contract is either notarized by a notary, or as a privately written document certified by a notary, lawyer, or registrar. The contract document is read out in Portuguese and if necessary, with the assistance of an interpreter. The acquisition of the property takes place with the conclusion of the purchase agreement.
Payment is usually made by a bank check (check bancário) or a bank-confirmed check (visado).
Land register and the conclusion of supply and insurance contracts
With the certified copy of the purchase contract, the property is registered in favor of the buyer and the ownership status is rewritten at the tax office.
The new owner can conclude the necessary utility and insurance contracts. It should be noted that the owners adjacent to the property also have access to the development (only under unreasonable conditions do they have a right of way).
Finally, it's important to recognize that the owner of the property has the absolute right to apply for any permits as needed.
Taxation of real estate
Stamp Duty/Imposto do Selo
The stamp duty is payable when transferring a property against payment or when transferring it by gift. It amounts to 0.8 percent of the purchase price or the unit value registered with the tax office, whichever is higher. The stamp duty must be paid to the tax office before the contract is notarized. Proof of payment of the tax from the tax office must be presented to the notary or lawyer.
The taxpayer is the buyer of the property.
Property Transfer Tax/
IMT (Imposto Municipal
sobre a Transmissão Onerosa de Imóveis)

On the one hand, the real estate transfer tax depends on whether the property is acquired as the main residence or a second residence. On the other hand, it depends on whether the property is located in a rural or urban area. It is based on the purchase price and is therefore staggered. When transferring a property against payment, the tax authorities must provide evidence that the property transfer tax has been paid or that the sale is exempt from the property transfer tax.
Property Tax / IMI Property Tax / IMI
(Imposto Municipal sobre Imóveis)

The property tax is payable by the respective owner of the property. The key date for tax liability is the owner's status on December 31 of the respective year. The tax rate varies between 0.3 and 0.5 percent of the unit value
Purchase Costs
Unfortunately, it is not enough to just pay your purchase price. There are a lot of additional costs to factor in after purchasing your apartment, house, or property. It is best to assume that the purchase price will increase by around 10-15 percent (this is more than in some other countries in the European Union). In Portugal, the buyer incurs the following costs upon purchase of a property:
IMT (Property Transfer Tax) – Usually based on the value of the purchase price
Stamp Duty – Fixed at 0.8 percent of the purchase price
Notary fees: Usually, you will have to pay notary fees, which will cost you around €600-1,200, so factor this into your budget.
Legal fees: A lawyer will cost you approximately €2000-€5000, depending on the type of property, the price, and the complexities of the purchase.
Other fees to consider: 
land registration fee

mortgage costs

fees for a surveyor

utility fees
Is it worth buying real estate in Portugal for rent?
Buying and then leasing can be a great investment option. Portugal's property market is still booming with rising selling prices, very low credit interest rates, and probably the most expensive rents in Portuguese history (mainly tourist areas such as Lisbon, Porto, and the Algarve).
Portugal Golden Visa Program
The best part about buying a property in Portugal as a non-EU citizen is that you can benefit from the Golden Visa Program.
When considering purchasing Portugal homes and investing in property overseas in general, you should weigh all the risks with the benefits that will come your way. There are annual property taxes and property management costs, but also the opportunity to stay in the country with legal residence. Portugal is one of the best countries to buy property for a multitude of reasons.
Non-EU citizens who invest €500,000 in residential real estate in interior areas of Portugal (or €350,000 in residential rehabilitation of a second-hand property in inner-city established zones) can secure a Portugal  Golden Visa and, therefore, a residence permit. If you are looking to invest in commercial real estate, there are no location restrictions, and you can invest in property anywhere in the country, while, to invest in residential property, it must be located in a designated interior area. . Note that there is a discount if the residential real estate is also located in a low-density area. An in-depth overview of the Golden Visa options, including what is classified as an interior or low-density area, can be found here.
Other ways of getting into the program are to start a business that employs more than ten people or to invest in small Portuguese companies. However, the real estate method is the most common investment option.
The program gives you a one-year residence permit and is renewable twice for two years. After reaching the five-year period, you can apply for a permanent residence permit and can apply for naturalization as a Portuguese citizen, as Portugal allows dual citizenship. You will need to ensure that you fulfill all the requirements under Portuguese nationality law.
You can apply yourself, but most applicants use a lawyer or specialist to help them through the application process. If bureaucracy isn't exactly your hobby, this is probably the best way to go.
The majority of applicants so far come from China, Brazil, South Africa, and America, although applicants come from all over the world. UK citizens are also eligible, after Brexit.
The NHR program
The NHR program allows foreign residents to obtain a special tax status that allows them to move to Portugal and pay little to no tax for up to ten years.
Any income that you receive in Portugal from abroad, and that can be taxed in the country from which it comes, will then not be taxed in Portugal. So if you retire in Portugal, you will not pay taxes on pensions and savings from abroad for ten years.
If you choose to work in Portugal, you may also enjoy tax advantages depending on your job. Singers and musicians, dentists, IT experts, and archaeologists are among the professional groups who are taxed at a flat rate of 20 percent on their income as part of the NHR program.
If you want to become an NHR resident, you must not have an unlimited tax liability in Portugal for five years before filing your application. You should therefore submit your application as soon as possible after the move so as not to fall into the Portuguese tax system.
All in all, buying a property in Portugal can be relatively quick and painless for foreigners and the added benefits make it very rewarding if you are planning to move to Portugal for the long term.
Is there a real estate bubble in Portugal?
The Portuguese economy has shown strength in its recovery from its recession and financial crisis. The tourism sector is thriving, as is the housing market. In fact, the demand for property in Portugal now outweighs the supply of property, particularly in the country's major cities. As a result, property prices have increased. Investment in the country has been seen through continuous renovations of derelict buildings, the construction of apartment buildings, and the increasing number of new hotels.
This greater tourism and demand for housing has seen an increase in rent and suggests a real estate bubble in Portugal, as many properties are being overvalued. Foreign investors have represented the highest number of buyers in recent years and, if their interest in the country does not slow, the property bubble is set to be around for a while.
Get in Touch
Portuguese homes are widely sought after among expats, and it's easy to see why. Portugal's real estate prices ensure you will be able to find something that fits your budget, while the country's diverse landscape and various property types ensure your needs will be met. Whether you're searching for a property in the coastal Algarve, Lisbon, or rural Alentejo, the perfect property awaits.
If you have found your dream property for sale in Portugal, seek help from a specialized property investment firm such as Goldcrest. As an independent local buyer's agent, Goldcrest helps international families acquire sound property investments in their desired locations in Portugal.
Contact the team to access exclusive information on the property market in Portugal and find out just how much you can save on your international investment.
FAQs
Can US citizens buy real estate in Portugal?
Yes, US citizens can buy real estate for sale in Portugal. You will need a Portuguese tax file number (Número de Contribuinte or NIF, Número de Identificação Fiscal) to complete the property purchase. You have to apply for it at the local tax authority or financial administration and pay a small fee. You can use the address of your lawyer as the correspondence address if you do not have your address in Portugal. You will also need to appoint a tax representative in Portugal. Portuguese banks have no problem lending to foreigners, but non-residents only get 70 percent of the property's price, while Portuguese residents get up to 80 percent. You can easily apply for a loan from a local bank. However, the language can be a hurdle here too; it is best to use a mortgage broker. Not only will they speak your language, but they will also be able to secure a much better deal than you.
Can British buy real estate in Portugal?
Yes, British people have no problems buying real estate in Portugal. Around 50,000 Brits live in Portugal homes and invest in the country.
Do I need a lawyer when buying real estate?
It is recommended to hire a lawyer when buying real estate or to seek advice from a company that specializes in property legislation. A locally based lawyer commissioned by you will represent you in all legal matters and will also be an important partner for you after the real estate purchase. Portuguese law and the associated bureaucracy are sometimes very complex, so this is one of the bases for a successful purchase or sale. The attorney's fee is usually around one percent of the purchase price, so it should be viewed as a necessary component of the cost of your property purchase. In your interest, you should not save under any circumstances, since you could find yourself through many hurdles later down the line.
What are the additional fees when buying real estate in Portugal?
The total additional purchase costs vary depending on the purchase price of the property and depending on whether the property is privately owned or held in a company. Normally, the property is purchased privately, and the additional purchase costs are a maximum of nine percent for a purchase price of over €500,000. Properties under €80,000 are tax-exempt. The ancillary purchase costs when acquiring a company are significantly lower.
How much do I need for a deposit payment?
As a rule, around ten percent of the total purchase price is agreed upon, which must be paid when the preliminary contract is signed. This can vary if a property is, for example, under construction and if other agreements have been made between the buyer and the seller or their legal representatives.
Is property cheap in Portugal?
Real estate in Portuguese cities is among the cheapest in Europe. Within Portugal, Cascais, Lisbon, and the Algarve are the most expensive areas for buyers.
Where can I find Portugal real estate beachfront properties?
The Algarve is a great location to find a beachfront property. The Lisbon coast and the Alentejo region offer access to some of Portugal's beautiful beaches and so are also good options to look for beachfront properties.
Why buy property in Portugal?
There are many reasons to buy property in Portugal: the country is safe and stable, it has sunny weather year-round, the landscapes are diverse, forming part of the Iberian Peninsula, and there is a low cost of living, excellent healthcare, and a wide range of international schools. International airports in Lisbon, Porto, and Faro offer easy travel to places like Saint Martin, the Virgin Islands, Papua New Guinea, and Saint Pierre et Miquelon.
Is Portugal real estate a bubble?
A real estate bubble is suggested to exist in Portugal due to greater tourism and the high demand for property, resulting in higher prices. If interest from foreign investors continues as it has in recent years, this real estate bubble is set to stay for a while.