Updated: September 20, 2023
You're an expat, and you're considering buying real estate in Portugal. Your first thought may be, Where do I find an English-speaking realtor in Portugal? Well, most real estate agents in Portugal speak English, which will make your search much easier. They are also extremely helpful, particularly if they believe you are a buyer who is able and willing to purchase property in Portugal.
A real estate agent is a great resource. They have in-depth knowledge of the real estate market, and their portfolios are extensive, meaning you'll be quite busy once they start showing you properties.
In this article, English Speaking Realtor Portugal: Secure Your Dream Home, we'll delve into how you can find a realtor in Portugal who can help you with your Portuguese property purchase.
Why Choose an English Speaking Realtor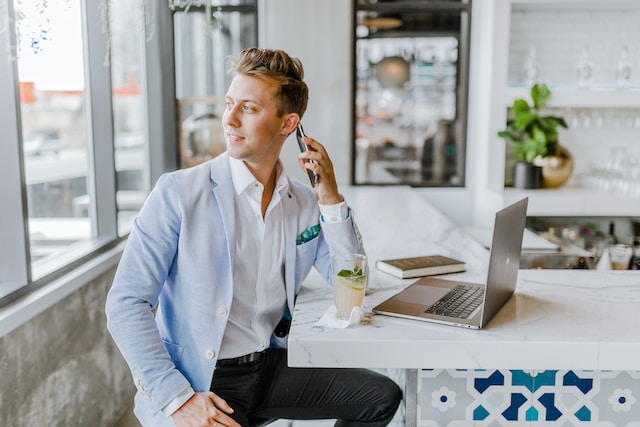 Over the years, Portugal has become a favored country in the European Union for expats looking to relocate. It's safe, boasts a diverse landscape, and has a lower cost of living than many other countries in Western Europe. Portuguese property investment has also increased, particularly since the inception of the Portugal Golden Visa. With this increased competition, it is a good idea to hire a realtor who can speed up the process of finding the right property investment for you.
Hiring a realtor has its advantages. Real estate companies have an in-depth understanding of the Portuguese real estate market and will be able to provide you with expert advice. They have access to a database of market data from which they can identify options that suit your requirements and budget, and they also know who to contact during each stage of the purchasing process.
Realtors will perform their due diligence and ensure each aspect of the process is addressed correctly. Another advantage of having a real estate agency on your side with English-speaking staff is help with navigating the language barrier. If you do not speak Portuguese and are dealing directly with individuals who are not English-speaking, your realtor, speaking both English and Portuguese, can be incredibly helpful in facilitating communication.
How do you find an English speaking realtor in Portugal?
The easiest way to find an estate agent is through the Internet. Nowadays, people tend to do most of their research online, and most businesses have an online presence through their real estate websites and social media profiles. Any good real estate professional will have an online presence that makes it easy for prospective clients to find information about their services and available properties.
Qualities to Look for in an English-speaking Realtor
When doing your research, there are some points to look out for that will help you identify the right realtor for you. We've compiled a list below of some characteristics of a good realtor.
They are there for you
In Portugal, a good real estate agent is punctual and professional in their responses to your inquiries. They provide clear and correct contact to ensure you have all the information you require. A real estate agent will also keep you updated throughout the process, give you honest advice, and be available to you.
They have good reviews
Looking at comments and feedback from previous clients is a great way to assess the quality of service a realtor is likely to give you.
They are fully licensed
It is important that you feel able to trust the real estate company you are working with. Their service can save you a lot of stress, so make sure you are dealing with a serious agency that conducts its services legally.
Professional real estate companies will be accredited and registered in the INCI (Instituto dos Mercados Públicos, do Imobiliário e da Construção), the Official School of Public, Real Estate and Construction Markets. You will generally be able to find the INCI logo on their Portuguese-language real estate website. They may also be part of an association of Portuguese estate agencies, such as AMI or AMEDI.
You get your money's worth
Hiring a realtor will have its own cost, in addition to the cost of purchasing a property, but choosing the right professional will ensure that you receive quality service. Agree on the fees at the start of the process and make sure they include all the real estate services you require, as well as all the related costs.
They have experience working with expats
Many real estate companies have gained experience working with expats and formed an international network of clients due to the increased interest in property in Portuguese among foreign investors. These companies are familiar with what expats need and know how to help them, alongside having expert knowledge of the legal processes relating to purchasing properties in Portugal.
Don't hesitate to ask a realtor about their knowledge of the process and paperwork required, as well as their experience in helping expats buy and sell property in Portugal. Whether by e-mail or phone call, it is important to make your realtor aware of what you require so that they can provide you with the best service possible.
Difference Between a Real Estate Agent and a Buyer's Agent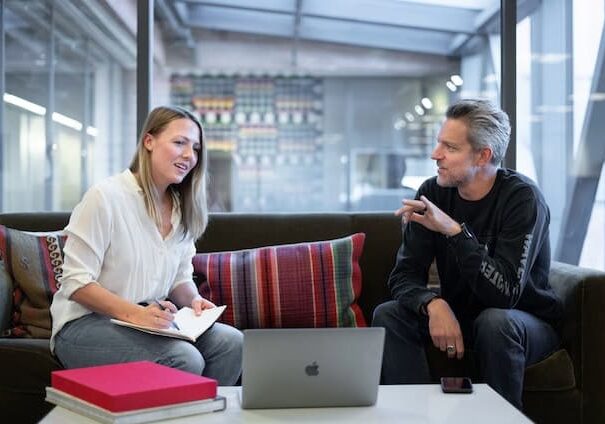 While traditional real estate agents in Portugal work only for the seller and get a higher commission for a sale, a property buyer's agent is an independent real estate specialist who represents the buyer's interests and will work with the buyer to get the best possible price.
Even though the real estate agent will likely have your best interests at heart, this is just something to bear in mind when seeking to become a property owner in Portugal. Buyer's agents will also have access to new listings and listings not found elsewhere on the property market, providing you with access to move properties that fit your criteria, and will be able to guide you through the entire process of buying property, from sourcing through to acquisition.
If you are looking to buy in the sunny Algarve, Lagos is an exceptional place. You can check out our article, Real Estate Agent in Lagos, for information on how to kickstart the buying process here.
Questions to Ask Your Realtor
When speaking with potential realtors to help you with your property purchase in Portugal, you should be ready with questions to make sure that they can assist you with your buy.
Prospective property owners in Portugal may want to ask the following to realtors and estate agents in Portugal when looking to secure their dream home:
Their experience with working with international buyers
Their experience with handling legal aspects, including the seller and the property itself
How they can assist you with your specific requirements
Their portfolio and proven track record
Their fees and commissions, in order to ensure that their pricing is transparent and there are no hidden costs
Goldcrest: Who We Are and How We Can Help You
Goldcrest is a buyer's agent based in Portugal that works for you, the buyer, putting your interests first and making sure you get your perfect property at the best price. While a realtor works for the seller, a buyer's agent is an independent specialist. We know that house hunting can take time and hassle. At Goldcrest, we handle everything related to your purchase and take the stress out of buying a property in Portugal, with access to exclusive properties that you cannot find elsewhere on the market.
Get in touch, and we'll get you started on your journey to owning your dream property in Portugal.
More information
You may find the following articles useful:
Member of the AIPP
Goldcrest is proud to announce that we are a member of the AIPP (Association of International Property Professionals).  
Based in London since 2006, over 380 corporate members in 31 countries are part of the AIPP association, which delivers consumer education and protection, industry best practices, and business development.  
AIPP provides support in three key areas:  
International professional accreditation 
Sales promotion and client leads 
Knowledge, training, and community
This AIIP seeks to improve standards for buyers of foreign property. As a member of the AIPP, we are best positioned to help foreign buyers secure their dream home in Portugal. 
Frequently Asked Questions about Finding an English Speaking Realtor in Portugal
How to find an English-speaking realtor in Portugal?
These days, the vast majority of realtors in Portugal have English-speaking staff. Researching real estate agencies online is a great way to determine whether they can provide the services you require.
Should I work with a realtor when buying property in Portugal?
Engaging the services of a realtor offers numerous benefits. Real estate firms possess a profound comprehension of the intricacies of the Portuguese property market, enabling them to offer you professional guidance. They leverage their extensive database of market information to pinpoint options that align with your specific needs and financial constraints.
What qualities should I look out for in an English-speaking realtor?
When seeking an English-speaking realtor in Portugal, prioritize qualities such as fluency in both English and Portuguese, local market knowledge, strong communication skills, a proven track record, and a client-focused approach. These qualities ensure effective communication, expertise, and a smooth real estate experience.