Our Much Anticipated E-Book is out now
Looking to buy a house in Southern Europe? Whether it's a modern apartment in the center of Lisbon, a country villa in the heart of the countryside, or a beach house on the 1794 km stretch of Portugal's coastline, consult our expert guide to purchasing property in Portugal.
Our e-book offers step-by-step instructions to successfully secure your dream home, with local insights from Portuguese real estate specialists. From Brexit to residency options, we've got you covered.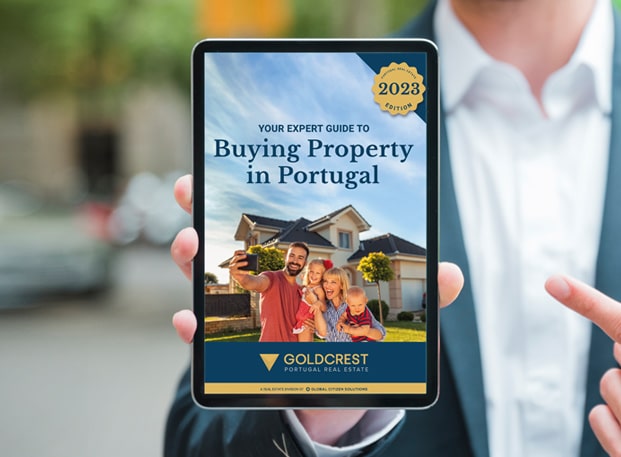 Preview Here
You are welcome to see a sneak peek of our new e-book here, to give you a flavor of the topics and to provide you with a general idea of what the book is about.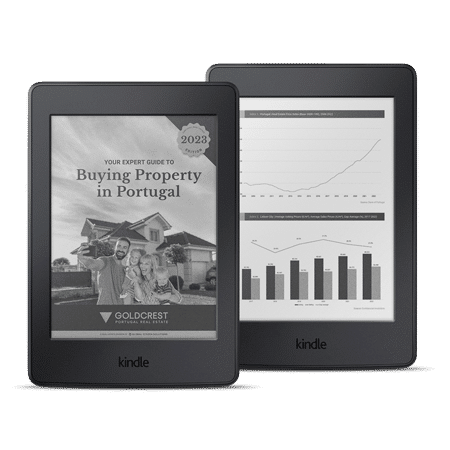 Buy now on Amazon
Secure your copy now to uncover the secrets of buying property in Portugal here.
Key factors you should consider when buying a home here
How to buy your dream property at a cheaper rate
The most desirable locations to buy property in Portugal
What life in Portugal is really like, from experts who live in the country
How to navigate the fees, taxes, and bureaucracy in Portugal
How to secure a mortgage
Retiring in Portugal and moving with children
How to ship goods to Portugal
Frequently Asked Questions about the E-Book
What is the e-book about?
The book provides a comprehensive guide to buying a property in Portugal. Some of the highlights include: • An easy-to-digest six-step walkthrough of how to buy a property in Portugal • Critical decisions to make about your property • Comprehensive data on Portugal's real estate market • An overview of the best areas to buy your property • Information on the nitty-gritty aspects of property purchasing - financing, taxes, and fees • Information regarding Brexit, the Golden Visa, and other residency options • Practicalities of moving to Portugal.
Who is the book for?
Our e-book provides useful information on buying a property in Portugal for expats unfamiliar with the local real estate market. Going beyond that, we have specific sections related to retiring to Portugal, moving with children, and working in Portugal. Therefore, this book will provide any demographic with the information they will need when considering purchasing property here. Our Expert Guide to Buying Property in Portugal provides a detailed outline to make the buying process as easy as possible for you.