Updated: November 9, 2023
In 2012, Portugal made a move to attract more foreign investment in the country by implementing the Portugal Golden Visa. It has since become one of the most popular residency-by-investment schemes of its kind and has greatly boosted Portugal's economy. The program offers investors routes to secure the visa, such as by investing in an investment fund, job creation, or an investment into science and research. However, these are not the only Golden Visa investment options available. Recently, talk has grown around the cultural production visa Portugal offers, a lesser-known route under the Golden Visa and certainly one of the more affordable investment options.
It's easy to see why Portugal attracts so many tourists and expats. The country offers diverse landscapes, fantastic weather, rich culture and history, and delicious food. The stunning Atlantic coastline provides easy access to some of the best beaches in Europe. Alongside this, living in Portugal delivers a laidback lifestyle, with bustling cities offering magnificent attractions, vibrant nightlife, and quaint villages, allowing you to experience an authentic and traditional side of the country. 

Further advantages of living in Portugal include excellent education and healthcare systems, attractive tax benefits, and friendly locals. Yes, there are many benefits to visiting and living in Portugal. Fortunately for expats, the Portuguese Golden Visa provides a way for non-EU citizens to make Portugal their home.
For information on Portuguese residency, visit our article How to Get Portuguese Residency?
This article will provide you with information on the Portuguese Golden Visa Program with a specific focus on the lesser-known cultural production Golden Visa option.
Our residence and citizenship division, Global Citizen Solutions, can assist you if you are interested in the cultural production option. Book a call with an advisor to find out more.
You can also check out their ultimate guide on the Cultural Production Golden Visa for further information.
The Portugal Golden Visa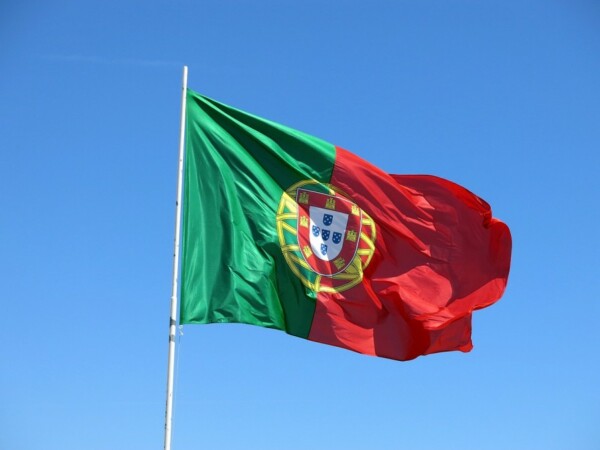 To give you an idea of how popular the Portuguese Golden Visa is, let's look at some figures: since its inception in 2012, Portugal's Golden Visa program has benefitted more than 12,700 investors and 20,400 family members.
The program is intended to help citizens from outside the European Union (EU), European Economic Area (EEA), and Switzerland who are looking to secure residency in Portugal by investing in the country. Property investments have been the most popular option under this program, with investors purchasing residential and commercial property. In recent years, however, the investment fund route has become increasingly popular, particularly among American citizens.
For more information on Golden Visa investment funds, visit our guide, Portugal Golden Visa Investment Fund Option: The Complete Guide.
There are a number of countries that offer Golden Visas, so let's look at some of the benefits of pursuing the Portuguese Golden Visa. If you keep your qualifying investment for five years and meet the requirements under Portuguese immigration and nationality law, you will be able to apply for permanent residency in Portugal or to become a Portuguese citizen.
Such requirements include passing a basic Portuguese language test and having a clean criminal record. Other benefits include visa-free access to and travel through the Schengen Area and the ability to include your family in your application. Golden Visa investors can also benefit from schemes like the Non-Habitual Resident (NHR) program. 
The Cultural Golden Visa Program at a Glance
The cultural Golden Visa program requires you to make a qualifying investment into an eligible cultural project. Such a project could be a Portuguese feature film production project. This investment must be approved by the Portuguese government and is a wonderful way to get involved in the country's national cultural heritage.
This is a great investment option for art aficionados and investors who want to impact artistic production in Portugal while also securing residency in a country that guarantees a high quality of life, among other advantages. 
On 7 October 2023, new legislation came into force, meaning that it is no longer possible to invest in real estate or make a capital transfer to qualify for the program.
As a result of this, many are seeking alternative investment options like the cultural production Golden Visa. This document from the Portuguese Border and Immigration Service (SEF) provides more information on the program. Note that SEF has been replaced by AIMA (Agency for Integration, Migrations and Asylum) and IRN as of 30 October 2023.  
Golden Visa Routes: Artistic Production, Cultural Heritage, and Property Investment
The table below compares the three routes under the Golden Visa: the artistic production Golden Visa, the cultural heritage Golden Visa, and the property investment Golden Visa. 
Important Note: As we have mentioned, the property investment route is no longer eligible for the Golden Visa program. 
ARTISTIC PRODUCTION
Investment in an artistic project
PRESERVING CULTURAL HERITAGE
Non-refundable donation to a foundation of heritage and cultural significance
REAL ESTATE
Real estate investment
Minimum investment amount
€250,000
(or €200,000 if located in low-density areas)
€250,000
(or €200,000 if in a low-density area)
€500,000 for commercial or residential real estate
(or €350,000 for a rehabilitation project * an additional 20% discount applies if located in a low-density area)
Minimum investment term
5 years
5 years
5 years
Government pre-approval
Yes
Yes
No
Application submitted by government entity
No
Yes
No
Expected time for issuance of residency card by SEF
12-18 months
12-18 months
12-18 months
Family eligibility
Yes
Yes
Yes
Path to citizenship after 5 years
Yes
Yes
Yes
Minimum days required in Portugal to maintain residency
Total of 14 days every two years
Total of 14 days every two years
Total of 14 days every two years
Cultural Golden Visa: Program Background
On 1 July 2015, Law no. 63/2015 of 30 June came into effect. This law outlined changes to the rules for foreign nationals entering, staying in, and exiting Portugal. Included in the changes were new types of investment options to enable foreign citizens to qualify for the Portuguese Golden Visa. These options included support for artistic production and the renovation and maintenance of national cultural heritage. 
€250,000 is the minimum investment required for these two options. However, this amount can be reduced by 20 percent, lowering the minimum cost to €200,000 if the activity is conducted in a designated low-density area. 
This reduction in cost makes the cultural Golden Visa route the most affordable option for investors looking to obtain Portuguese residency through the country's Golden Visa Program.
Why is this artistic support funding option only becoming known now?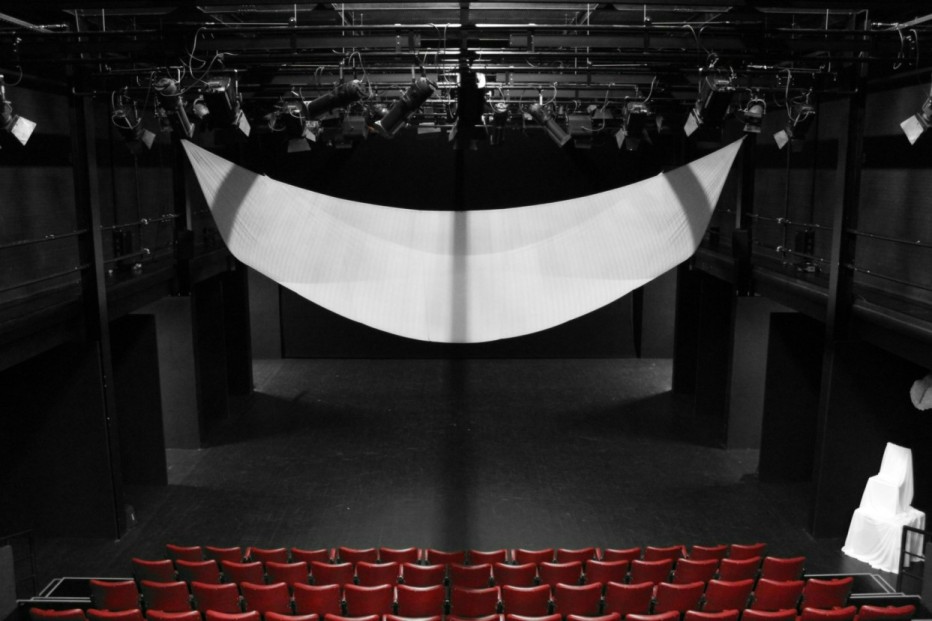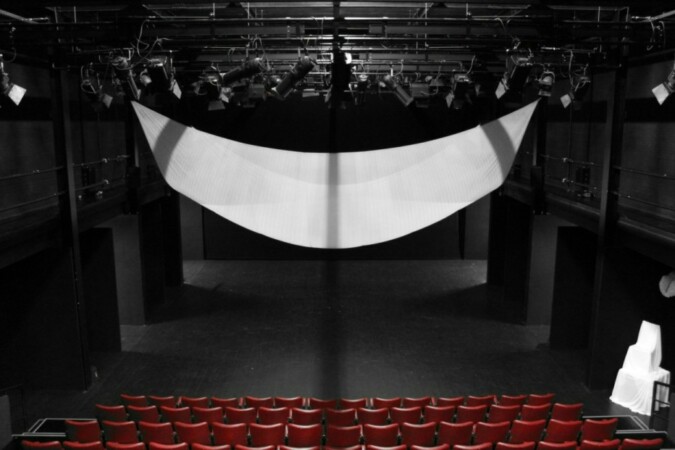 The cultural Golden Visa route is not an extremely popular investment route. This is largely due to the ambiguity surrounding this investment option. So, let's break it down.
Portugal's cultural Golden Visa program offers two pathways: (1) artistic support funding and (2) a donation to the maintenance of national heritage. To qualify for the former, you must invest at least €250,000 in an artistic production, such as a film or musical. To qualify for the latter, you must donate the same amount, €250,000, to a qualifying art foundation or national heritage foundation. 
As mentioned previously, many investors are seeking a more affordable investment route to obtain residency in Portugal, and the cultural Golden Visa is a great option. 
What other options are there?
Portugal's cultural Golden Visa is one of many options open to investors. Below is a list of Portugal Golden Visa investment options to choose from following the changes that came into force on 7 October 2023:
Contribute a minimum of €500,000 to a certified investment fund subscription
Invest a minimum of €250,000 in the arts or the restoration of national heritage through a donation
Contribute at least €500,000 to scientific research in the field of Science or Technology
Generate and sustain ten job positions during the specified timeframe
Establish a company or strengthen its share capital with a €500,000 investment, combined with the creation of five jobs or the retention of ten jobs, five of which must be permanent
It is important to note the exceptions and risks to these investment options. For the artistic production Golden Visa, some qualifying productions, for example, films or musicals, share the project's profits if it is successful. This means that investing in artistic productions can carry a considerable level of risk, so ensure you are confident in your choice of investment. 
Why choose the Cultural Golden Visa option?
As we've shown, the cultural Golden Visa option is a more affordable investment route thanks to its lower minimum investment requirements. In fact, it is the most affordable investment option available under Portugal's Golden Visa. Speaking to an expert in the field is the best way to confirm whether your chosen investment route is right for you. It is also a good way to find out who will be able to assist you with the paperwork for your investment.
In addition to its affordability, there are a number of advantages to choosing the cultural Golden Visa route:
Pre-approval by an official entity

Approximately six to eight months from the point of investment to receiving your residence card

For film investments, receive full Associate Producer status, inclusion in film credits, and invitations to exclusive shoot locations and premier events

Potential scope for early return of capital

Possibility of permanent residency and Portuguese citizenship after five years

Option to include family members in your application 
Important note on pre-approval: A project must be pre-approved by an entity belonging to the Portuguese government – not the entity submitting the application for the client – before it can be pre-approved by an official entity. 
A note on Portuguese citizenship: To be eligible for Portuguese citizenship, you will need to maintain your qualifying investment for five years and spend a minimum of seven days in Portugal during the first year and a subsequent 14 days in the following two periods of two years. You will also need to fulfill the requirement under Portuguese nationality law, which includes passing a basic Portuguese language test and having a clean criminal record.
Are there any downsides to be aware of?
The greatest downside is the lack of information surrounding the cultural Golden Visa route due to it being less widely known. As such, your best option is to speak to experienced advisors in the field who will be able to inform you of the process and the overall cost, including additional fees, timeline, etc. 
Cultural Production Portugal Golden Visa Program Costs
As stated, the cultural production Golden Visa requires a minimum investment of €250,000. If the project is carried out in a designated low-density area, the cost is reduced by 20 percent. There will be other costs in addition to your investment, such as the Golden Visa application fee, legal fees, etc.
The Cultural Golden Visa Application Process
The cultural Golden Visa application process is laid out below:
An eligible entity and investor are interested in a project. The project must have a solid maintenance capacity for a five-year period.

The project is submitted for approval before the Bureau for Cultural Strategy, Planning, and Assessment of the Ministry of Culture (GEPAC).

GEPAC forwards the project to the Minister of Culture, who has ten working days to assess the project's eligibility.

If the project is deemed eligible, the investor completes their investment, sending proof of the transfer document to GEPAC. The investor should also forward other documents required to prove the investment, such as documents identifying the investor who made the transfer, the declaration from the beneficiary, proof of the transfer of money from a foreign bank account to a Portuguese bank account, etc.

GEPAC issues a declaration that is submitted in the Golden Visa application, proving the investment has been made.
Important note: Pre-approval of the projects concerns only those that are no longer pre-approved by GEPAC. These include entities such as Fundação de Serralves, Fundação Batalha de Aljubarrota, and Fundação D. Luís I that already have pre-approved projects.
It is necessary to have a Portuguese bank account to make Golden Visa applications. In order to open your account, you need a NIF number. It is possible to acquire your NIF number online and open your bank account remotely.
Portugal is a safe and stable country that offers you the opportunity to lead a good quality life surrounded by breathtaking landscapes and friendly locals. For many, the way to achieve this is by choosing the Golden Visa category that suits them and making the right investment, be it the investment fund option, cultural production option, or job creation option.
Who We Are and How We Can Help You
Goldcrest is a buyer's agent based in Lisbon. Our team of experienced professionals guarantees purchase advantages and works solely on behalf of the buyer. Contact the Goldcrest team to access exclusive information on the property market in Portugal and find out how much you can save on your international investment.
If you are interested in pursuing the cultural production Golden Visa, get in touch with Global Citizen Solutions, our residency and citizenship division.
FAQ
How can I find eligible artistic or cultural activities for Portugal's Golden Visa program?
The Bureau for Cultural Strategy, Planning and Assessment of the Ministry of Culture (GEPAC) is the only entity able to provide a certificate confirming a cultural production Golden Visa. As such, it is best to work with expert advisors in the field to determine whether an artistic or cultural project is eligible for the Portugal Golden Visa.