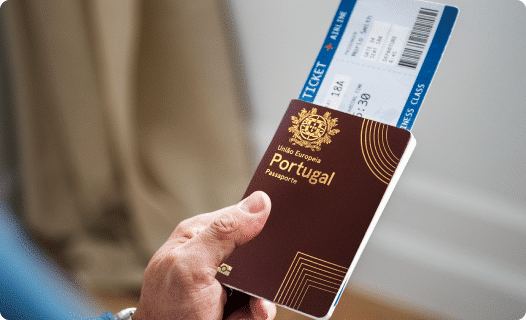 What is the Portugal Golden Visa?
The Portugal Golden Visa Program is a five-year residency by investment scheme for non-EU nationals. In return for a qualifying investment, you are granted residency and are given the right to live, work, and study in Portugal. Opportunities to become a permanent resident or citizen is possible, provided that your investment is kept for at least five years.
Important Update:
It was announced on 16 February 2023 that the Portugal Golden Visa is ending. For more information, visit our article Portugal is Ending its Golden Visa Program.
14 April 2023: Final Proposal Regarding the Ending of the Golden Visa
On 14 April 2023, the Portuguese government revealed the final proposal for the new law relating to the country's Golden Visa program. This proposal will now be discussed in Parliament on 19 May, later than first expected.
Final proposal for the Golden Visa
The final proposal states the following:
The new law will not apply retroactively to those already granted a Golden Visa.
The seven-day-per-year stay requirement will remain in place.
Pending Golden Visa applications remain protected.
Renewed visas will be reframed under the D2 Visa but will have the same flexibility as the ARI.
The law will come into effect once published in the official journal.
Due to the nature of the legislative process and the complex issues being addressed, we expect the earliest date at which the procedure will be completed is the end of June. The Golden Visa will remain open until at least this time.
Visit our article, Understanding the Portugal Golden Visa Changes, for more information.
Your Golden Visa investment journey
Since the program's inception in 2012, over 20,000 Golden Visas have been awarded to families from across the world, and over €4 billion in funds have been raised, making it a globally popular immigrant investor program. More than 94% of investors opt for property investment in Portugal. 
Popular investment options to consider

Real estate

Invest €500,000 in real estate in an interior area

Rehabilitation project

Invest €350,000 in real estate rehabilitation in an interior area

Investment fund

Invest €500,000 in a venture capital fund
Golden Visa highlights

Access to 26 EU nations & visa-free travel to 172 countries

5 years until you qualify for citizenship

Affordable investment that can lead to optimal returns

Short stay requirement

Family can apply

Freedom of opportunities for you and your family

Second residence in a safe and stable country