Updated: September 11, 2023
Portugal immigration has been a hot topic in recent years, particularly with the growing popularity of the Portuguese Golden Visa program. So, what does it take to move to the country and become a Portuguese resident? Keep reading, and we'll tell you everything you need to know about entering Portugal and immigrating to the country – Portuguese visa options, timelines, and requirements.  
Portugal Immigration – Your Portuguese Visa Options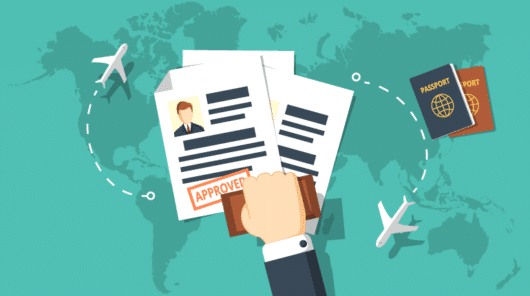 Portugal is part of the European Union (EU). As such, Portuguese immigration will depend on your nationality (and what agreement your country has with Portugal), the purpose of your stay, and the length of your stay in Portugal.
Nationals from European countries that are part of the EU, European Economic Area (EEA), and Swiss citizens can enter Portugal without a visa and stay for up to 90 days. All you need to do is show a valid identity card or passport. If you intend to stay longer than these three months, you must request a registration certificate. After five years of living in Portugal, European citizens can apply for permanent residency in Portugal.
Non-EU citizens (anyone not from the EU, EEA, or Switzerland) who want to enter Portugal or live in Portugal will require a valid visa. This may vary depending on whether or not your country has an international agreement with Portugal. Your visa application will be processed by the Portuguese Consulate or Portuguese Embassy in your country of residence, and your residence permit will be issued by the Portuguese Immigration Office (SEF, the Portuguese border service). 
Non-European citizens
The following countries have international agreements with Portugal: Australia, Canada, New Zealand, the United Kingdom, and the United States. As such, nationals from these countries can enter Portugal without a visa and stay for up to 90 days within a six-month period. To live in Portugal, they will need to secure a Portuguese residency visa. 
For example, an American citizen will need to get a Portuguese residence permit to stay in Portugal for longer than three months. If you reside in Portugal with a proper residence permit for a period of five years, you become eligible to apply for Portuguese permanent residence and Portuguese citizenship.
Non-EU/EEA/Swiss nationals who want to stay in Portugal for more than three months must apply for a long-term or Portuguese residency visa. You must make this application before arriving in Portugal, while a Portuguese residence permit can be applied for after arriving in the country. Self-employed individuals, workers, students, passive income earners, retirees, and family members are included in the category of people who will need to apply for this visa.
Portugal Immigration – Visa Types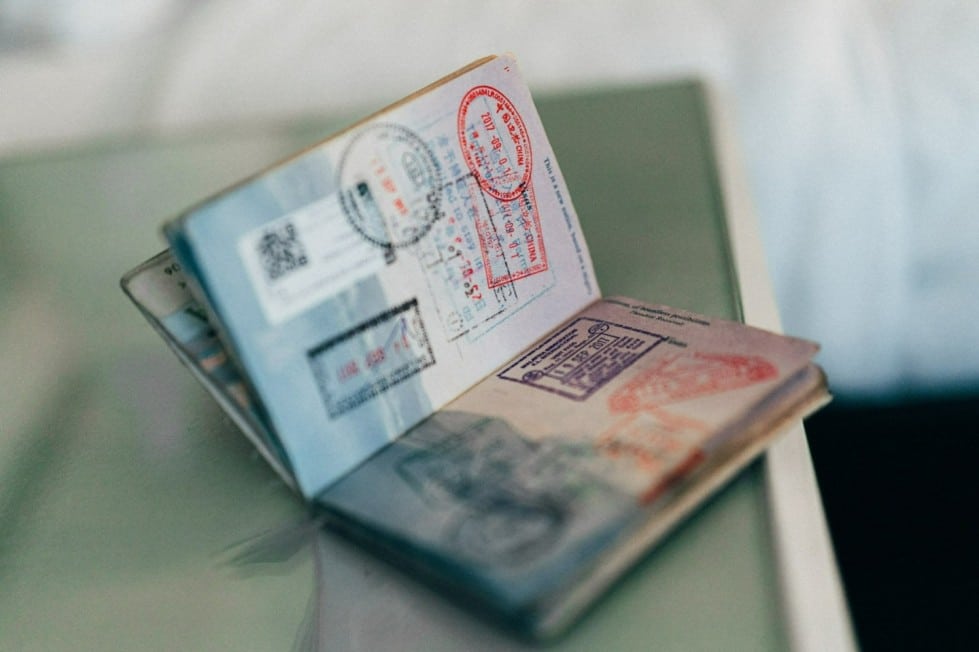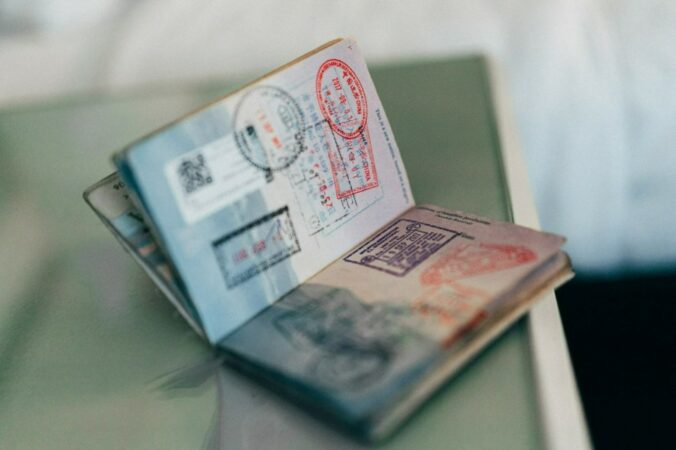 The type of Portuguese visa you can apply for will depend on your unique situation. Fortunately, Portugal offers a few visa options to choose from:
Schengen short stay visa

Temporary stay visa

Portuguese residency visa

Portugal online worker visa

Portugal Tech Visa
Let's take a more detailed look at each of these Portuguese visas.
Schengen short-stay visa
The Schengen visa is for you if you want to visit Portugal and travel freely within the 26 Schengen countries that make up the Schengen Area. The Schengen visa is valid for 90 days during a six-month period; you can choose between the following types of Schengen visa:
Airport transit visa (Visa A):

This Schengen country airport visa allows travel from one flight to another within the international area of an airport. Required for all passengers changing flights in the airport of a Schengen country, unless exempted.

Transit and short-term stay visa (Visa C):

Issued for transit and short-term stays in the Schengen Area and valid for 90 days within a six-month period. The most common short-term stay visas are the Portuguese tourist visa and business visa.

Limited Territorial Validity (LTV):

A special short-stay visa allowing travel to one Schengen state or certain multiple Schengen states if specified beforehand. 
Temporary stay visa
This visa allows you to remain in Portugal for four months with multiple entries, meaning you can leave the country for short periods. It is granted for the following reasons:
Medical treatment or accompanying a family member undergoing medical treatment

Transfer of workers providing services or training between countries within the World Trade Organisation (WTO)

Temporary employment or self-employment

Conducting scientific research or teaching in a higher education institution

Pursuing sports activity
The following documentation is required for all temporary stay visas in Portugal, in addition to the completed application form:
Passport or other valid ID

Two passport photos

Proof of return ticket

Proof of valid health insurance

Access to criminal records by the Portugal immigration authorities

Proof of accommodation in Portugal

Proof of sufficient funds to support yourself financially during your stay in Portugal
Portuguese residency visa
This Portugal visa is for individuals who want to reside in Portugal for longer and is granted after you arrive in Portugal for any of the following reasons:
Employed work

Self-employment or entrepreneurial activities

Higher education programs for students who want to further their studies and already reside in Portugal

Study, student exchange, internship, or voluntary services

Scientific research or teaching

Family reunion

Pensioners and people with an income to support them during their stay in Portugal
The Portuguese residency visa can be issued as a multiple-entry visa that allows travel within the Schengen Area. No matter your residency visa, you will need to apply for a residence permit once you have entered Portugal. After five years with this temporary residence visa, you can then apply for permanent residency and Portuguese citizenship, provided you meet all the requirements under immigration law and Portuguese nationality law. 
For more information, take a look at our article on How to Get Portuguese Residency.
Portugal online worker visa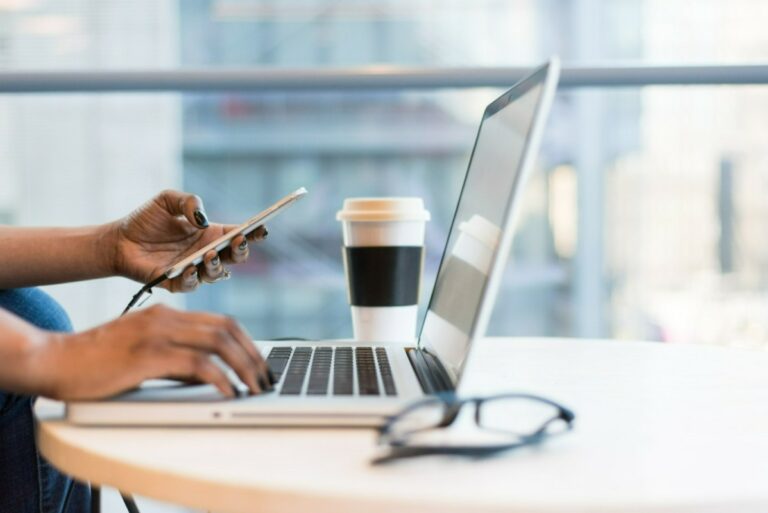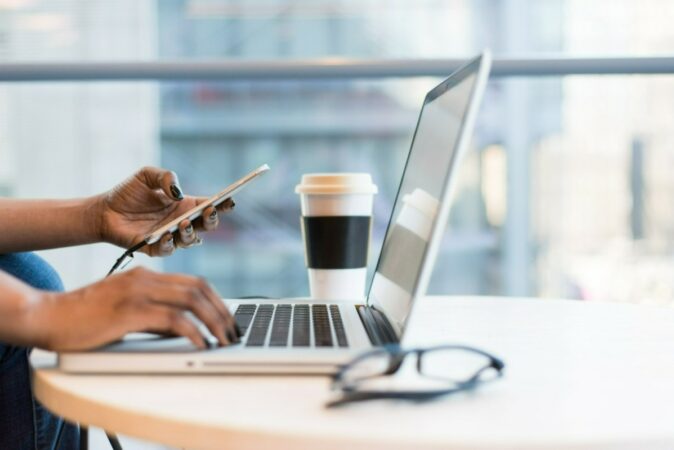 Your nationality and the period you will be employed will determine whether you require this visa. There are a few national visa options for non-EU nationals:
Short-term work visa:

This applies to work contracts lasting six months or less and is available to employees and self-employed workers. You can extend this visa for a year.

Long-term Portugal online worker visa:

Required for non-EU nationals looking to work long-term in Portugal. Classified as a type D Schengen Visa, it allows visa-free travel across the Schengen Area.
Portugal Tech Visa
The Portuguese government introduced this visa to encourage highly qualified technology talent to come to Portugal. Nationals who are not a part of the Schengen Area and are technology specialists are welcome to apply. You must meet the following set of Portugal immigration requirements to qualify for this visa:
The applicant must be a third-country national that resides in a territory that is not part of the EU

All tax obligations must be fulfilled

The applicant must have a clean criminal record and be at least 18 years of age when applying for the visa.

The applicant must have completed a Bachelor's degree or an equivalent level – level six, according to ISCED 2011, or level five, tertiary level education, with five years experience in specialized technical functions.

Be proficient in Portuguese, English, French, or Spanish at a level appropriate to the functions and duties to be performed.
Portugal Visa Requirements
Any visa you apply for will require you to submit a Portugal visa application form to the Portuguese Embassy or Portuguese Consulate in your country of residence. If there is no Embassy, check the Portuguese Embassies in nearby countries. It is essential you have the appropriate visa for your personal situation. Visa processing times can take anywhere from two weeks to three months, so make sure to start your Portuguese visa application process to allow for this time. 
For your application, you will need the following documentation:
Two passport photos

Your passport and copies of your previous visas

A copy of your return ticket (depending on your nationality)

Travel insurance that covers you while in the Schengen Area

Cover letter stating the purpose of your visit and your itinerary

Flight dates and times

Accommodation plans during your stay

Proof of sufficient funds to support you during your stay

Proof of civil status

Proof of economic status
 You may be asked to present extra documentation regarding the purpose of your visit. For example, if you're a student, you must show proof of your enrollment at a Portuguese education institution.
Getting Residency in Portugal – Non-EU Citizens
For non-EU citizens looking for long-term residency in Portugal, the D7 Visa and Portugal Golden Visa are available. These are two of the best national visas that you can apply for. Note that there are many residency visas, and it is important to understand your options before beginning your application. 
D7 Visa
The D7 Visa, or passive income visa, allows non-EU citizens to gain Portuguese residency as long as they can provide proof of sufficient funds to support them during their time in Portugal. This income can come from a pension, rental income, dividends, investment income, intellectual property, or movable property.
This visa is an attractive option for retirees, self-employed individuals, entrepreneurs, digital nomads, and anyone interested in Portugal immigration with zero investment.
You can renew the D7 Visa after the second year, which is then valid for a further three years. Once this five-year period is complete, as a D7 Visa holder, you can apply for a permanent residence permit or Portuguese nationality. The latter will require you to fulfill certain requirements defined by Portuguese nationality law, such as passing a Portuguese language test and having a clean criminal background. 
Put simply, the D7 Visa program does not necessitate any upfront investment; instead, it mandates that the applicant can prove a steady stream of income or substantial savings. Check out our guide to Portugal's D7 Visa for more information.
Portugal's Digital Nomad Visa is also a great option if you're a remote worker looking to settle in Portugal.

Portugal Golden Visa
The Portugal Golden Visa program is one of the most popular residency-by-investment programs of its kind amongst foreign investors. Non-EU nationals must make a minimum investment to qualify for the Golden Visa. You, and your family members, will be granted the right to live, work, and study in Portugal, as well as to travel visa-free throughout the Schengen Area. 
Following the UK's withdrawal from the EU, UK nationals can apply for the Portugal Golden Visa.
The qualifying investment must be maintained for five years, after which you can apply to become a permanent resident in Portugal. You can also apply to become a Portuguese citizen after this time period. Of course, you must also fulfill all the requirements laid out by Portuguese immigration and nationality laws.
You can find more information about the Portugal Golden Visa program here.
You can also read more in our article Understanding the Golden Visa Changes 2022.
Note that the Golden Visa real estate options and capital transfer pathway is coming to an end. You can read more about this in our article: Portugal Is Ending Its Golden Visa Program.
Portugal permanent residency requirements
After living in Portugal for five years, non-EU/EEA/Swiss nationals can apply for permanent residence in Portugal. You must prove that you have resided in the country, legally, for five years, as well as provide the following documents:
Valid residence visa

Passport or travel ID

Two passport photographs

Proof of sufficient finances to support yourself

Proof of accommodation

Proof of health insurance with medical treatment coverage

Criminal record certificate

Proof of enrolment in the social security scheme

Proof of tax status

Proof of legal and uninterrupted residence in Portugal for the preceding five years

Proof of reason for any lengthy absence from Portugal during these five years, e.g., for work or medical reasons

Proof of basic proficiency in the Portuguese language, such as a certificate of qualification or test at a language assessment center
Portuguese Citizenship
As you can see, there are different routes to becoming a Portuguese citizen. The process is straightforward, provided you meet all the requirements and can provide the necessary documents. 
Get in Touch with Our Portugal Immigration Team
Goldcrest is a local buyer's agent situated in Portugal. We provide insightful real estate expertise and strategic advice. From sourcing to property acquisition, we help clients identify outstanding investment opportunities in some of Portugal's finest locations. 
Whether you're a family looking to relocate or invest in land for redevelopment, our team of experts can help you find the right property without the hassle or fuss. Contact us to get the ball rolling on your Portuguese real estate investment.
For help with your journey to Portuguese residency through the Golden Visa or D7 Visa, contact Global Citizen Solutions, our Residency and Citizenship division. Global Citizen Solutions is a boutique investment migration consultancy firm focused on finding the right residency or citizenship by investment program for individuals wishing to secure their future and become global citizens.
Frequently Asked Questions about Portugal Immigration
Is Portugal easy to immigrate to?
Yes, Portugal is easy to immigrate to, provided you meet all the requirements and can provide the necessary documents based on the type of visa you are applying for.
How can I immigrate to Portugal?
To immigrate to Portugal, you must apply for a visa that allows you a short-term or long-term stay, depending on whether you are immigrating for work, to retire, or through an investment program.
Is Portuguese immigration friendly?
Yes, Portugal is immigration-friendly. There are many visa options that you can apply for to immigrate to Portugal, such as the D7 Visa, the Portugal Golden Visa, and the Portugal online worker visa.
How much money do you need to immigrate to Portugal?
The amount of money required to immigrate to Portugal can vary depending on factors such as visa type, family size, and individual circumstances. Generally, applicants should demonstrate sufficient funds to cover living expenses. With the Golden Visa, for example, you will need to invest a significant amount in the country, while for the D7 Visa, you simply need to show you have sufficient passive income to support yourself and your family.