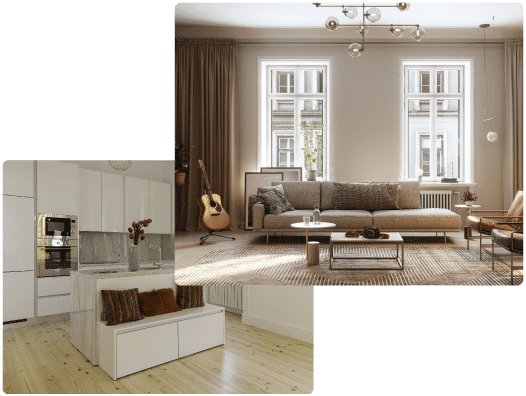 Hassle-free way of securing property
As a local buyer's agent situated in Portugal, Goldcrest provides insightful real estate expertise and strategic advice. From sourcing to property acquisition, we help clients identify outstanding investment opportunities in some of Portugal's finest locations. Whether you're a family looking to relocate or invest in land for redevelopment, our team of experts can help you find the right property, without the hassle or fuss.
Discover Portugal
Click on the map
Lisbon and Cascais
As the charming capital city of Portugal, Lisbon is rich in culture, scenery, and activities. With a thriving tourism industry and dynamic property market, Lisbon and Cascais are perfect places to set up a second home. Location perk: Major transportation hub to the rest of Europe.
Discover Portugal
Click on the map
Porto
As the second-largest city in Portugal, Porto's well known for its flourishing industrial sector and growing tourism sector. The majority of small companies are located here, with plenty of job opportunities. Location perk: 1.5-hour drive from the Spanish border.
Discover Portugal
Click on the map
Braga
An educational, tourism, and tech hub with cheap real estate opportunities. Braga is by far one of the least touristy spots, remaining authentic in nature. Location perk: close to Peneda-Gerês National Park.
Discover Portugal
Click on the map
Algarve
The Algarve is a culturally rich part of Portugal. The economy is based on tourism, fishing, and agriculture. Faro is a less touristy city, where you're likely to find peace with high real estate returns. Living costs are cheap here. Location perk: close to Parque Natural da Ria Formosa.
Discover Portugal
Click on the map
Center
The central area of Portugal is rich in heritage, culture, and food. Home to Portugal's oldest university (the University of Coimbra), it has some of the most inexpensive real estate opportunities. Location perk: halfway from Porto and Lisbon.
Discover Portugal
Click on the map
Alentejo
With a large agricultural sector, Alentejo is a peaceful territory with many family-owned businesses. Known for its food and wine, Alentejo is great to consider if you like quiet family life or want to retire. Location perk: Évora is a 1.5-hour drive from Lisbon.
How we stand out

Local agency for expat buyers community

Most of our clients are expat buyers and tenants. We are skilled at identifying opportunities and risk in the local property market.

Single point of contact

The entire process is managed by us — from research to sourcing and acquisition, we help you save time, money, and hassle

Tailored service

No two clients are alike — that's why we develop a personalized plan based on your specific goals

Connections

Almost half of all property sales in Portugal are off-market. Our extensive database of industry contacts ensures you have exclusive access to hundreds of vetted properties.

Market insight

Our inside knowledge of the Portuguese property market means we're good at locating quality properties in high-demand areas.

Transparency

Our fees are transparent and competitive, so you'll acquire the best property at the best price.
Your next steps to securing your property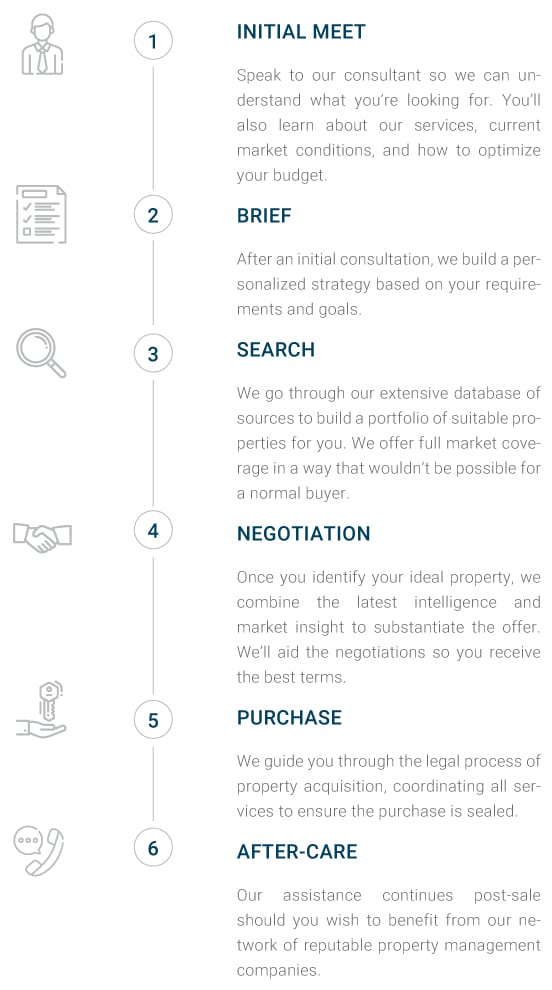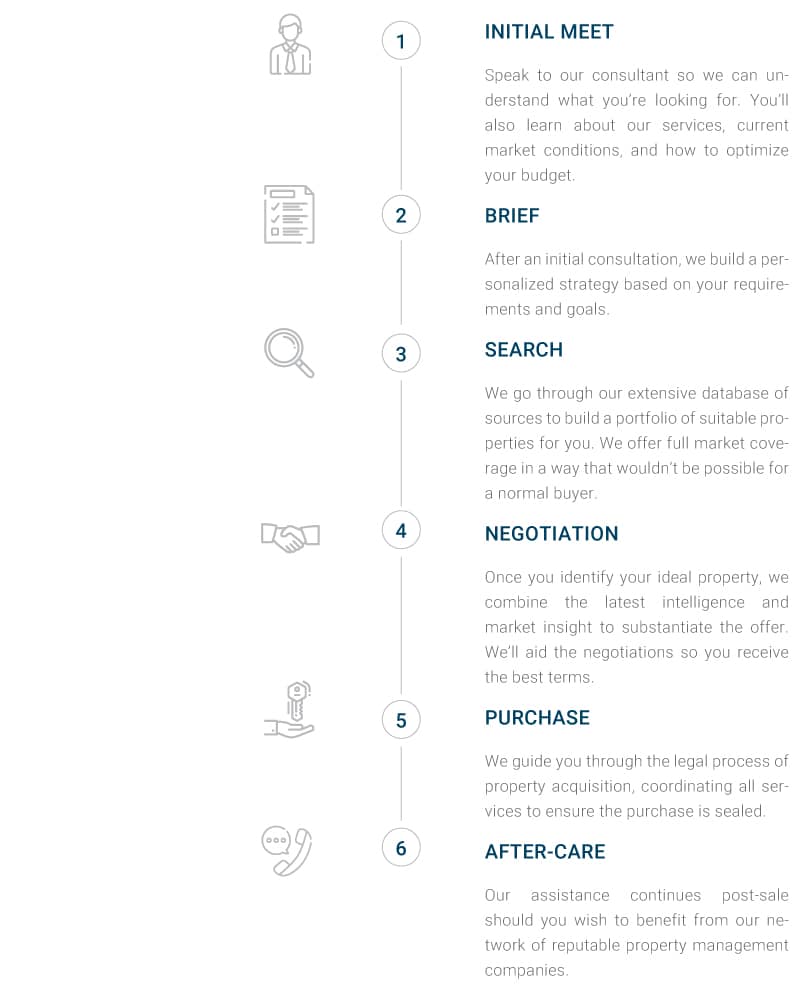 News
Explore our blog for a range of insights into real estate news and market trends.