Updated: December 29, 2022
If you're living in the USA, you may have, at some point in your life, searched on the internet for "
the best countries for Americans to move to
" – perhaps just out of interest, or perhaps you're seriously considering relocating to another country. For many, it may be about recreation, exploring, and immersing yourself in different cultures worldwide. For others, it could be a retirement plan where they can have a relaxed, fulfilling lifestyle or stretch their wealth further. Also, there are digital nomads who are looking to explore and travel freely. Yes, there are several reasons why Americans may look for another country to call home. Whatever the reason may be, moving abroad can be a relatively easy process for Americans. In this article, we will delve into some of the top countries for Americans to move to based on factors such as quality of health, cost of living, ease of getting a visa or work permit, language barriers, crime rates, and the expat population.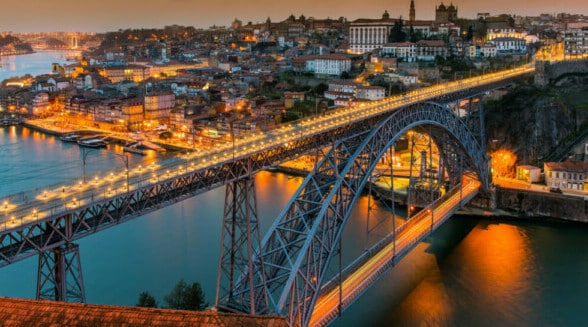 Portugal
Portugal is a highly regarded country for  Americans, especially entrepreneurs, because of the affordable cost of living and business incentives. Recently the Portuguese government has intensified their efforts to tempt foreign young professionals to the country and encourage startups in the country. The weather in Portugal is warm and pleasant, an ideal place to recharge and relax. Most Americans who relocate to Portugal opt for Lisbon as their first choice, as it is the vibrant capital of the nation and has increasingly become famously as a key start-up hub. Having said this, in recent years, more US nationals than ever are relocating to other stunning locations in Portugal, from the sunny Algarve in the south to the historic city of Porto in the north.
Porto is much more than simply a  textile and manufacturing hub and has made a name for itself as being one of the most beautiful cities in the whole of Europe. You'll be able to rent a bike, visit the historic churches and trendy cafes, and you're even a short distance from stunning beaches. The Douro Valley is also in the north of Portugal, which is the oldest wine region in Europe.
An alternative to Porto is Braga, nicknamed the Rome of Portugal for its Baroque architecture., The city has many high-tech companies and a lot of charming green spaces. According to the Global Peace Index 2022, Portugal is ranked as the 6th safest country in the world. It also has an extensive healthcare system, which is one of the most affordable systems in Europe.
Portugal has a low cost of living in comparison to many other European destinations, including lodging, food, and day-to-day expenses. As per Numbeo, the cost of living in Portugal is 41% lower than in the US. Portugal also offers the Portugal Golden Visa and D7 Visa programs for long-term residency. To learn more you can read the following articles.
From the USA, you can easily get along to cities like Lisbon, Algarve, and Porto, which have many English-speaking communities. In rural areas, it is better to know some Portuguese.
Spain
For starters, Spain has one of the lowest costs of living in western Europe. From quality housing to fine quality Rioja, everything is available at an affordable price in Spain. Spain also has excellent public healthcare (and health care reimbursements), international schools, and self-employment visas that appeal to entrepreneurs, freelancers, and digital nomads.
Spain, a Mediterranean country and a neighbour of Portugal, also has a very favorable climate. It is a versatile country, with buzzing cities, such as Barcelona, Madrid, Seville, and Bilbao, and also laid-back, relaxed holiday destinations along the Balearic and Canary islands.
If you love architecture, you will find Andalusia exciting, with its Moorish history and architecture. Also, you will find that there are many American expats around Andalusia.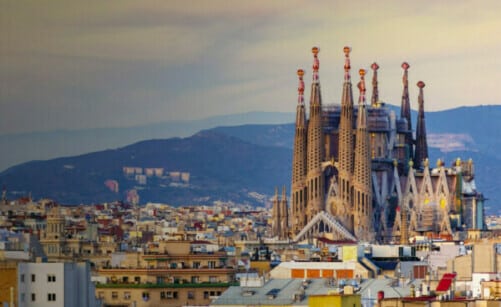 Malagais, the birthplace of Picasso has more than 30 museums, causing the city to be famously branded as the "City of Museums". Spain has a very inclusive culture and Malaga, in particular, is very welcoming towards the LGBTQI+ community
Spain also has self-employment visas that attract freelancers, digital nomads, and entrepreneurs. The healthcare system in Spain is well-equipped and of a high standard. Like Portugal, Spain also has a Golden Visa program, whereby you can seek permanent residency, with the potential to apply for citizenship after ten years, as long as you fulfilli the nationality requirements.
If you want guidance on whether to buy property in Spain or Portugal, you can check out our article on whether to buy property in Spain or Portugal to make an informed choice.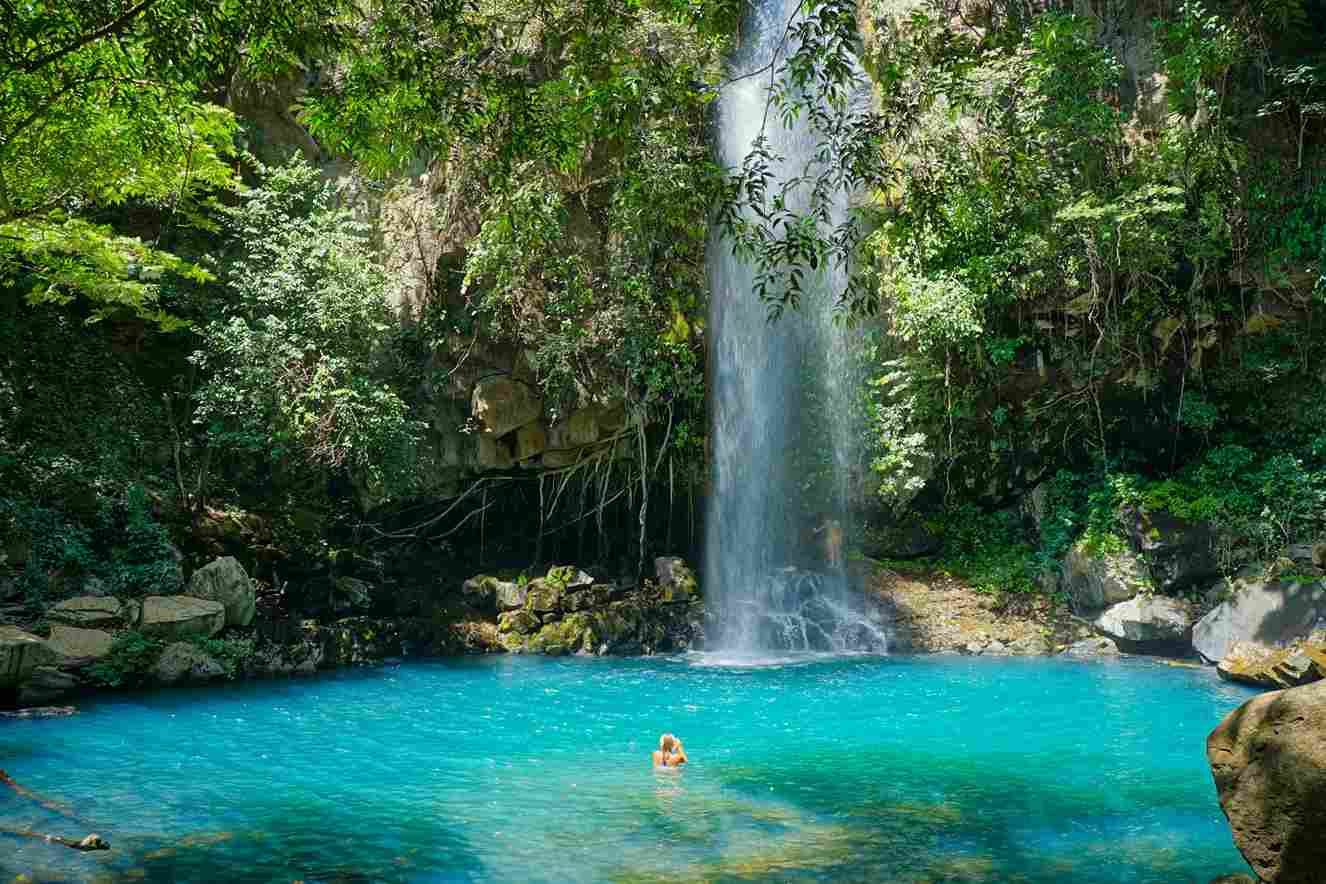 Costa Rica
The rich and diverse flora and fauna of Costa Rica has attracted Americans to the country for decades. Be it the relaxed lifestyle, the friendly locals, or to get the abundance of wildlife and magnificent volcanoes, a large number of Americans travel to Costa Rica every year.
Costa Rica has well-made highways, reliable airports, and well-connected cities, which makes it very easy to travel around the country. You can enjoy exceptional food and incredible art, and enjoy the beautiful beaches with your fellow expats in the capital city, San Jose.
Costa Rica has above-par public insurance schemes and a quality healthcare system. The literacy rate of Costa Rica is one of the world's highest and the residence program in the country is quite straightforward.
There are options like the pensionado and rentista visa programs for expats.
If you have a full-time job, you will be given an extra month's salary for Christmas (Aguinaldo). Costa Rica is the perfect place if you are seeking a laid-back lifestyle surrounded by evergreen natural beauty. If you are visiting as a tourist, you can get by with English. But, if are relocating, it is a good idea to learn some Spanish, especially when if are going to live in a rural area.
South Korea
South Korea is a modern and advanced country, and a leading manufacturer of technical goods, such as mobile phones, computers, and televisions.
It is a very good place to live and work for young professionals, and tech-savvy expats seeking a good life abroad will have much to smile about.
South Korea is famous for many things, the major attractions being the K-Pop culture and delicious food. Seoul, the happening city in South Korea and the third largest economy in Asia, greets you with great restaurants, night markets, shopping, and entertainment.
Professionals here work hard, and there are many informal networking events. It also has one of the fastest internet speeds in the world, although there is online censorship.
South Korea is a safe place to live with a low crime rate. Busan is a good place to consider if you are yearning for beaches and fresh seafood. What's more,  you can visit Japan from there on a ferry.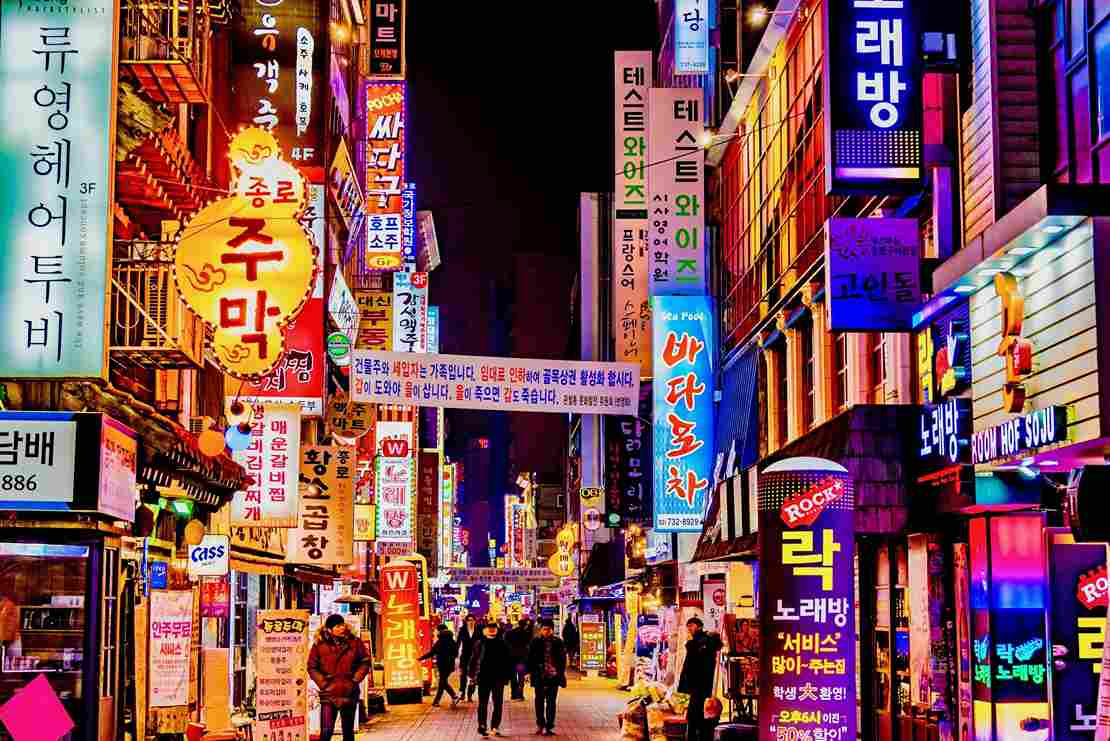 In South Korea, you will also have access to mountains and islands and, if you are passionate about skiing, hiking, and outdoor activities, there is much to keep you occupied. You can also find modern skyscrapers along with temples, palaces, and fortresses that are now listed as UNESCO world heritage sites, highlighting the great contrasts between modernity and tradition in the country.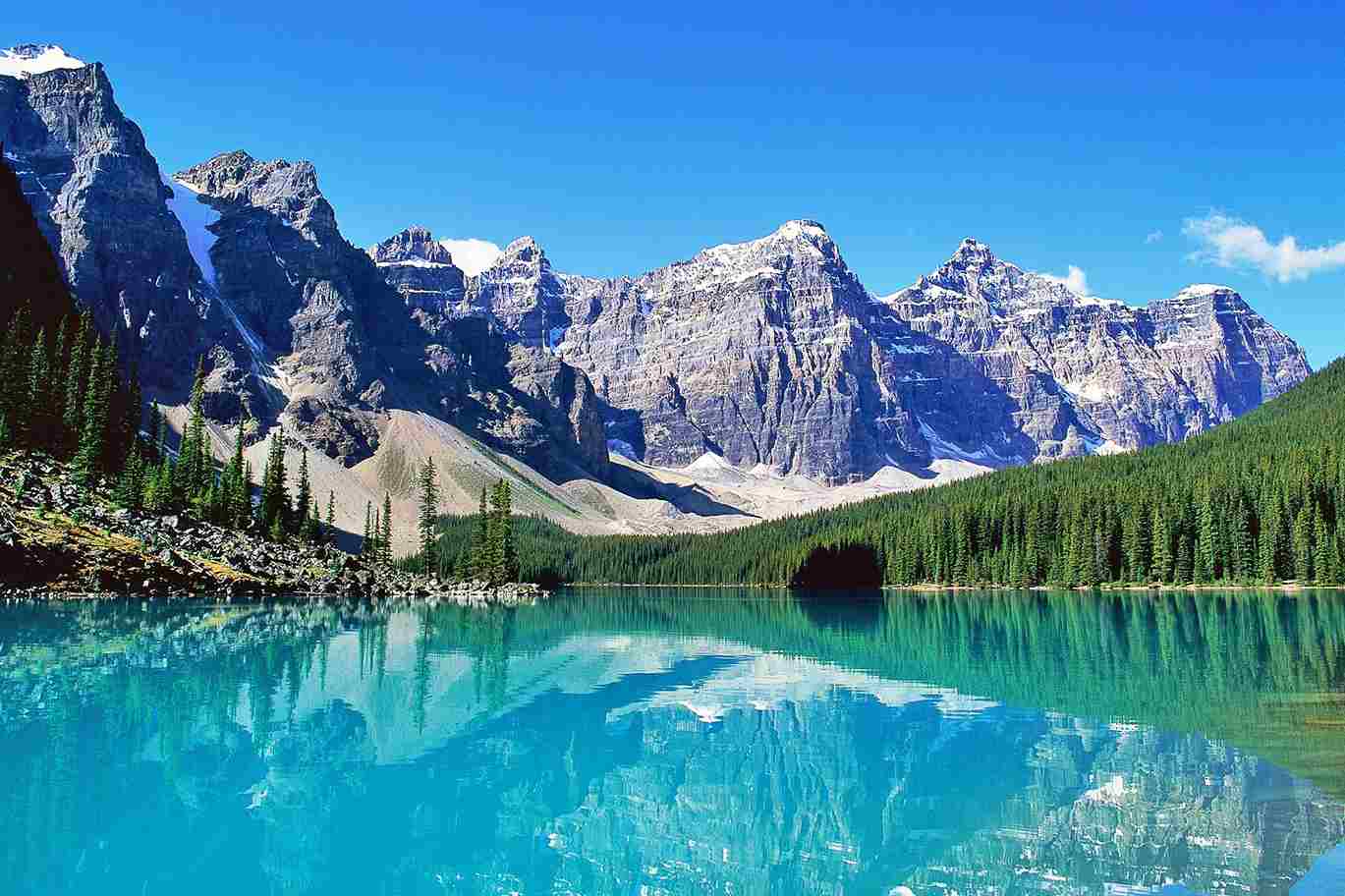 Canada
The wonderful cultural diversity, stable economy, affordable education along with sharing their border with the United States, makes Canada a top contender for US expats.
Canada has something for everyone. If you want an affordable city, you can settle in Calgary. It has cool neighbourhoods, pleasant eateries, and the best trails in the Canadian Rockies. It is also close to the Banff National Park, just an hour's drive away. If you are looking to live in a thriving, buzzing city then there is Toronto, the key business hub, where you'll find fine dining and many shopping districts.
Vancouver is the best place for nature lovers, as you'll be close to impressive mountains and the ocean. And, do not miss an opportunity to take a trip to Tofino, the surf town, or Whistler for skiing. If you are longing for a piece of Europe but do not want to take the long flights, you can pay the French infused cities of Montreal and Quebec a visit.
To get a work visa in Canada, you need a job offer, unless you were a student in the last 12 months. Take note, the major cities can be quite expensive. Canada also has very good education and a stable health care system.
Austria
Austria is one of the wealthiest countries in the world, with some of the highest living standards, which makes it very popular among American expats. Austria is a landlocked country in Central Europe bordered by eight countries (Switzerland, Italy, Germany, Liechtenstein, the Czech Republic, Hungary, Slovakia, and Slovenia).
Vienna, the capital of Austria is famous for its low crime rates and quality of life. If you are seeking a quality life with high-standard international schools and a very good healthcare system, Vienna is the perfect place for you to move to.
Austria is home to the Alps, where you'll be able to ski in winter and hike in summer. The country is also one of the biggest cultural hubs in the world. Take the impressive Opera House in Vienna, for example, or the vast array of art galleries and museums.
Vienna also has delicious food with a great wine scene, often organic and local. For a nightlife experience, visit Graz, the youthful city with abundant parks and Renaissance and Baroque architecture.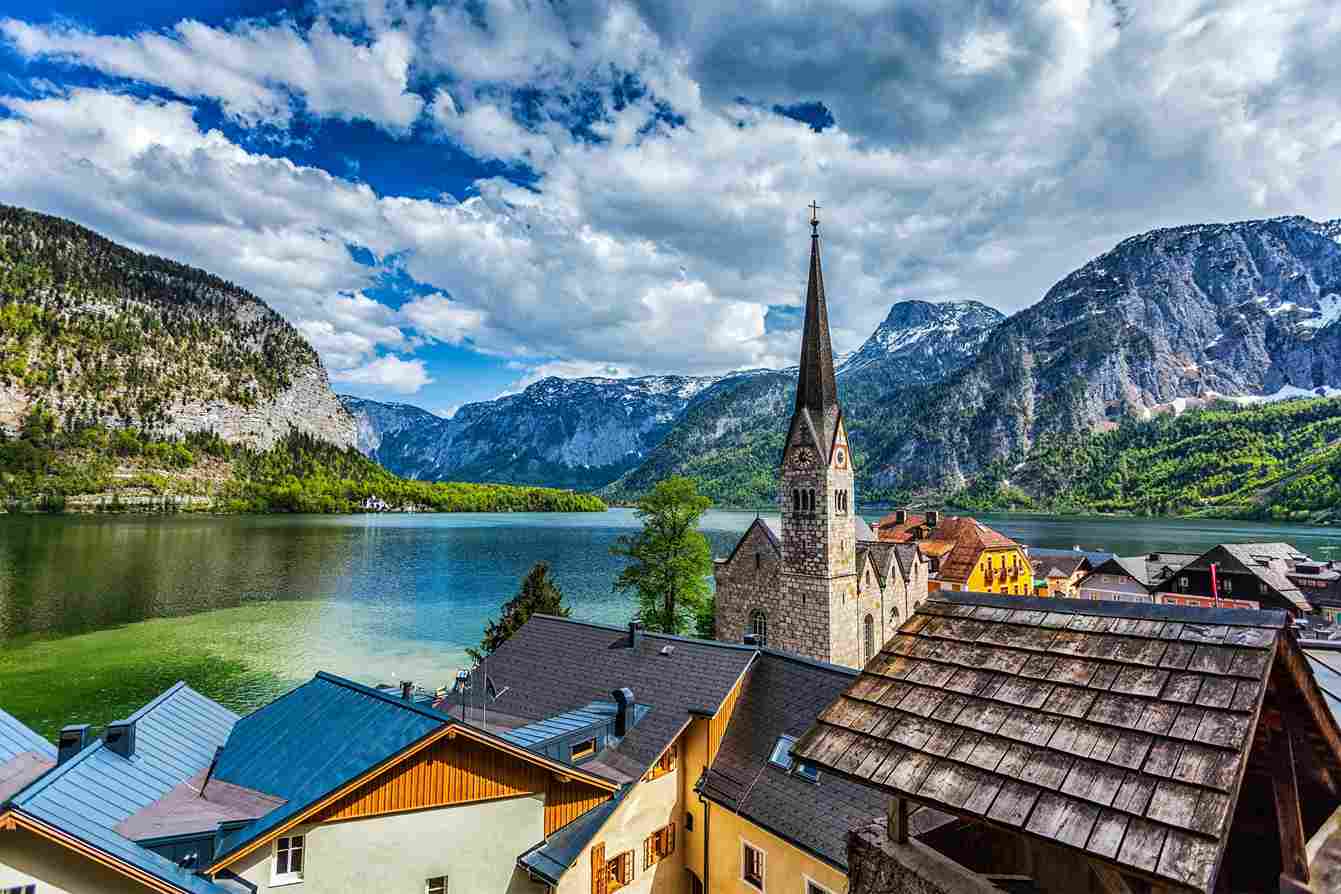 The cost of living in Austria is a bit more than the European average, and is one of the wealthiest countries in the world. Austria has a free public school system and nine years of education (ages six to fourteen) is mandatory throughout the country. Most of the international schools are based in Vienna. The healthcare expenses of expats are covered through public healthcare insurance.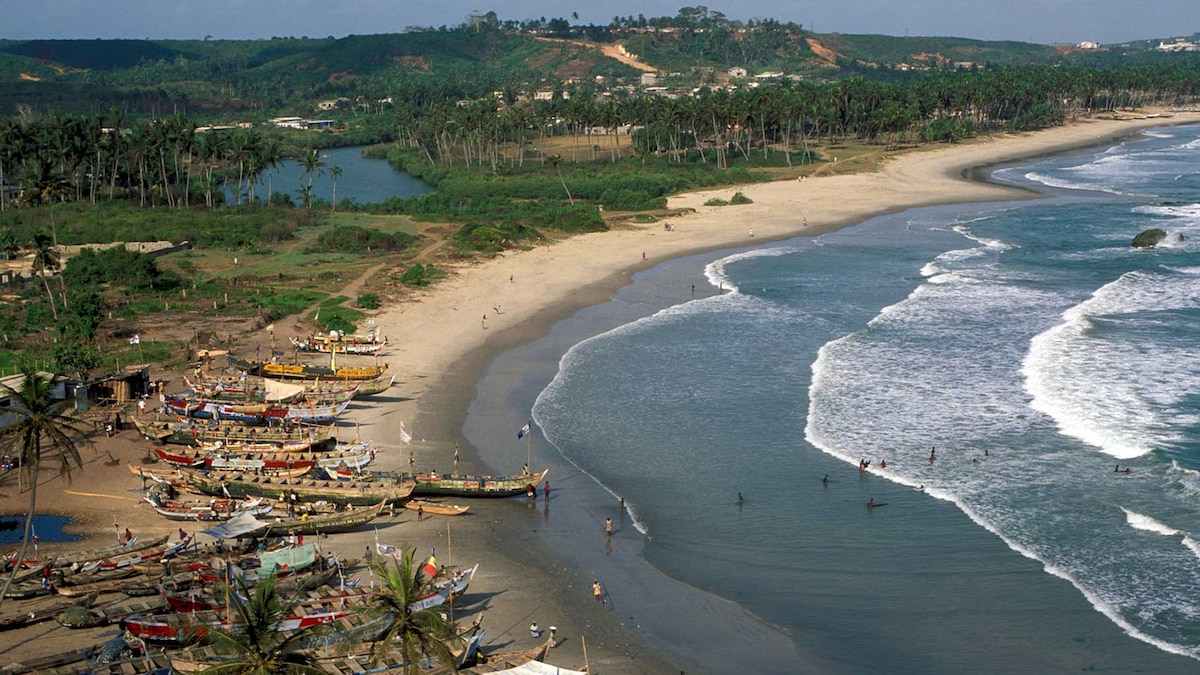 Ghana
Ghana welcomes expats with open arms and the country offers a lot of socializing options such as social support groups, networking events, etc. Ghana is roughly the same size as the UK and offers expats a different ecosystem, tropical climate, stable economy, and affordable cost of living. The western African nation is located in the Gulf of Guinea and has a diverse expat community that continues to grow every year.
The country celebrated the Year of Return in 2019 to mark 400 years of the arrival of the first enslaved Africans in America. It is a significant spiritual and birth-right journey, inviting foreigners, especially from the black diaspora to come to Ghana as visitors or tourists. The Year of Return program is intended to bring fresh skills and capital into Ghana. The program appeals to residents to keep their talent in the country for at least ten years and also offers fast-track citizenship and permanent residence to African Americans who are willing to leave the US.
If the plan of relocating to Ghana is for business, then you must check out the capital Accra. It is the dominant city in the coastal regions, primarily involved in forestry, mining, and oil production. Skilled workers can enjoy an excellent quality of life in Accra, while digital nomads and job hunters can join social support groups and associations and look for opportunities.
Ghana also has beautiful beaches, waterfalls, parks, UNESCO-listed castles, and forts on the Atlantic for a weekend getaway. The major advantage for expats moving to Ghana from the US is that the official language here is English. For expat children from the US, the country has numerous international schools to choose from. It also has Montessori education in big cities like Accra. You can get private health insurance, although it is costly. If you are a working expat, the insurance will be taken care of by your employer.
Singapore
Singapore is often considered the best country for expats to live and work full-time, mainly because of how easy it is to acquire a work visa and permanent residence. The country has one of the world's best public transport systems, that is well-connected and takes you all over the city in a very short time. It is relatively easy to get a job offer in Singapore. It is also very easy to open a business in Singapore, so entrepreneurs could not choose a much better city.
Singapore is an exciting place to work, but, in addition to the career opportunities, Singapore offers a great lifesytle. From hawkers and night markets to Michelin star restaurants offering a wide range of delicacies, Singapore has got it all. You can find large shopping malls, impressive sky scrappers, and lush green botanical gardens, which transports you to a different world.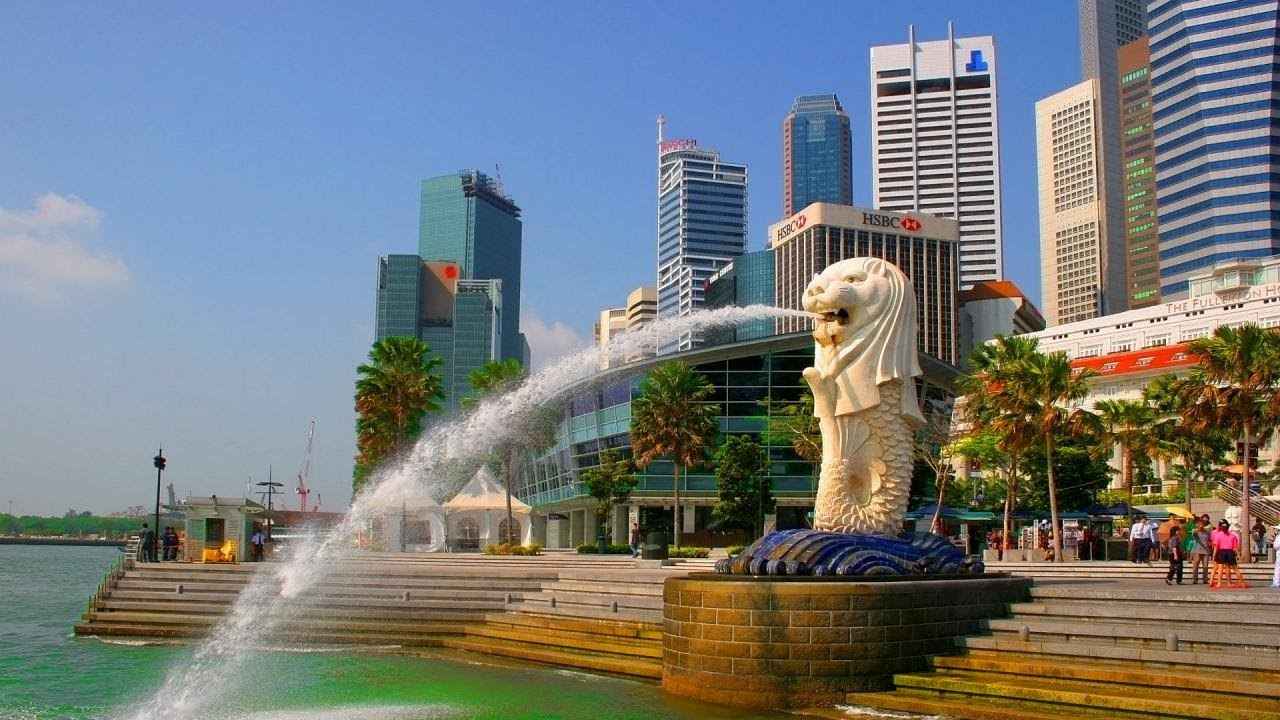 There is an impressive indoor waterfall in the Changi airport, which is a must-visit. It has a five-story garden including thousands of tropical trees, plants, and shrubs.
Most of the crimes here are white-collar, and it is safe for foreigners on the streets. Singapore is one of the most well-organized and cleanest countries in the world,  with a top-notch education system. Bear in mind that you need to be financially stable to live comfortably in Singapore, as the cost of living is quite high. If you want an affordable cost of living, you can check out other countries such as Thailand and Vietnam.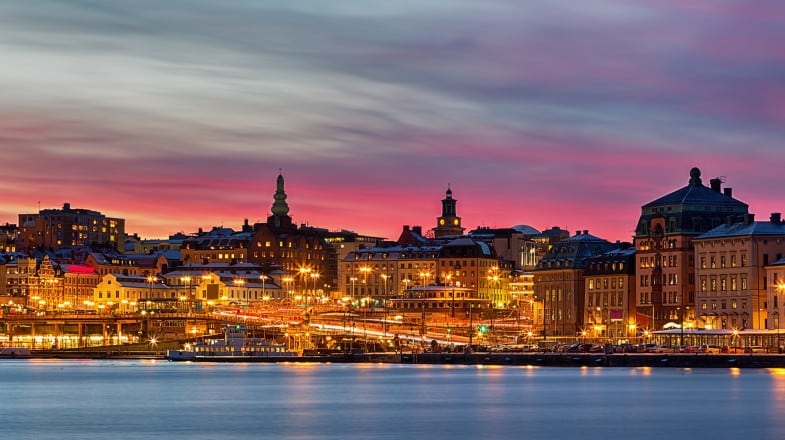 Sweden
Many American expats look to settle down in Sweden for its breathtaking scenery, fresh air, good public transport system, and low population density. The Land of the Vikings has a lot to offer for history lovers. You can just take a walk in the capital city Stockholm and find world-class museums, historical centres, and cool cafes.
Gothenburg is the most affordable city in Sweden. According to the Global Destination Sustainability Index, it has also been named the world's sustainable destination continuously from 2016 to 2021. Also, you can visit ethical fashion shops, and zero-waste restaurants, where the food is organically-certified. Both summer and winter have exciting activities to offer in Sweden. In summer, you can enjoy the midsummer festivals, kayaking, and swimming. While in winter, you can see the breathtaking northern lights above the Arctic, dog sledging, and reindeer feeding.
From Sweden, you can easily travel to Norway, Denmark, and Finland. Sweden maintains a good work-life balance by offering employees a five-week period of paid vacation and months-long paid maternity and paternity leave for new parents.
Healthcare in Sweden is of high standards. It is free for mothers and children and offers free access to toys and books. Sweden has one of the best education systems in the world. Education is mandatory until nine years in school, and there are many universities that are funded by the government and accessible to their citizens.
New Zealand
For a small country, New Zealand has a lot to offer, such as glaciers, rain forests, mountains, plains, deserts, and coastlines. New Zealand is often chosen as a movie shooting spot, such as for the Lord Of The Rings films, because of its breathtaking landscapes.
New Zealand has a lot in common with the US. For starters, they share English as their most spoken language. The locals are friendly, relaxed, and easy to get along with. The climate is temperate, with warm and dry summers and mild and wet winters. You can enjoy a pleasant, warm, and outdoor lifestyle throughout the year.
New Zealand is famous for its unique culture with strong Māori and Polynesian influences. The Manaakitanga, which means hospitality, generosity, and kindness, is an important custom in Māori culture and is followed diligently. There are many peaceful spots with delicious fresh seafood and wine tasting.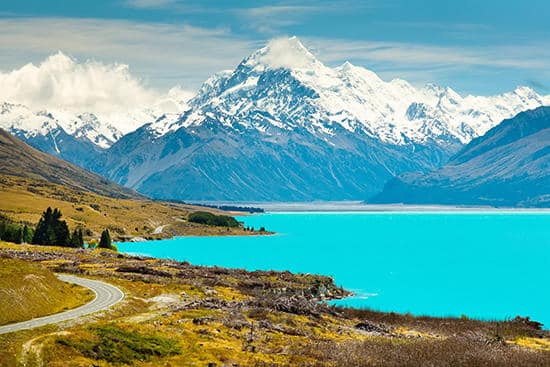 The country has renowned scenery, ranging from beautiful beaches, snow-covered volcanoes, magnificent Southern Alps, rivers, fjords, and densely-wooded forests. The sheer variety of the different landscapes in the country has long captivated expats.
Although healthcare in New Zealand is funded, an appointment with a dentist costs a fortune. However, it is free for those under 18 years of age.
Know more
Here are some of the articles that you might find useful:
Which country is the easiest to move to for a US citizen?
Portugal is one of the easiest countries for US citizens to move to because of its straightforward permanent residence programs and affordable cost of living. The Caribbean countries are also a very good alternative to Americans moving abroad.
Which countries are the safest for Americans to move to?
The safest countries for Americans to move to are Canada, Singapore, New Zealand, Portugal, and Sweden.
What are the other countries that Americans think of relocating to?
Other than the countries discussed in this article, Americans can also consider moving to the Caribbean, Mexico, Thailand, Vietnam, Greece, Malta, and Montenegro, although there are numerous countries that would make excellent places to live.