Updated: March 16, 2023
What is a buyer's agent in Portugal?
Everyone knows there can be a lot of stress involved in acquiring property, particularly in another country. Whether you're looking to buy a house in Portugal near the beach for the holidays, relocate more permanently, or make an investment, there's always a lot to consider. Using a buyer's agent in Portugal can make the process of this major transaction a lot simpler.
While many people are used to dealing with a real estate agent or realtor, the concept of a buyer's agent is very different and one which can be far more beneficial to buyers.
What's the difference between a realtor and a buyer's agent?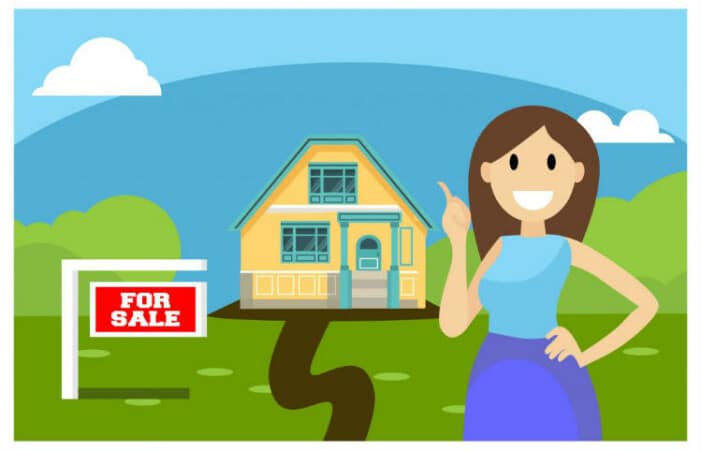 Whereas traditional real estate agents work only for the seller, a property buyer's agent is an independent real estate specialist who represents the buyer's interests. Buyer's agents (or buying agents in the UK) handle everything related to your real estate transaction from start to finish, helping to take all the stress out of buying property in Portugal and making sure that you, the buyer, always get the best deal.
A buyer's agent is different from a listing agent, who represents the interests of the property's seller. The majority of residential real estate agents work with both the buyer and seller. 
As a real estate professional, a buyer's agent's role is not just about finding the right price but also the right property that fits the requirements of the buyer. In Portugal, they will also provide much-needed support during the transaction process, liaising with lawyers and service providers for the buyer's convenience and peace of mind.
As a buyer's agent based in Portugal, Goldcrest is able to provide you with impartial expert advice throughout the process. You can schedule an initial call with us, where we can discuss your needs to find the perfect property for you. This opportunity will be completely tailored to your needs as we work on behalf of the buyer with your interests firmly in place. In this article, we'll run over the services that a buyer's agent is able to offer you.
[sc name="get-touch-2" ][/sc]
Why do you need a buyer's agent to buy a house in Portugal?
There are many advantages to hiring a buyer's agent in Portugal, not least because the Portuguese real estate market and legal processes can be tough to navigate, especially when you don't speak the language and are unfamiliar with the country.
It's difficult to find
 the right information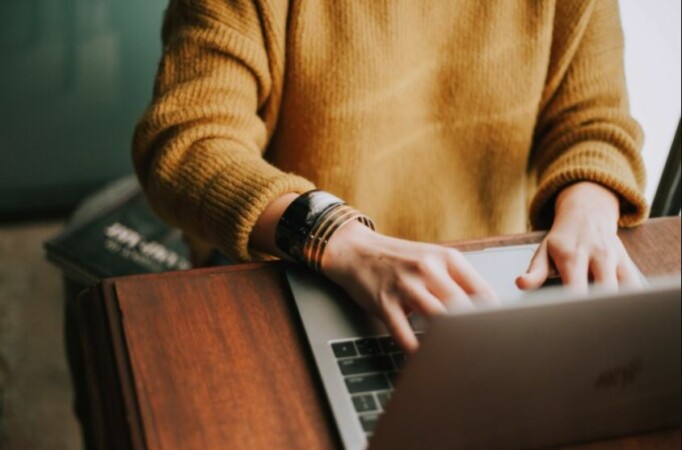 Buying property in another country always requires a leap of faith. However, you may find it difficult to get the right information when looking to purchase a property.
While you may find a lot of online content about buying property in Portugal, much of it is incorrect or outdated. Ultimately nothing can beat the advice of an expert who fully understands your requirements and has your best interests in mind. Buyer's agents are also up-to-speed with what is currently happening in the market, meaning they will provide you with the most up-to-date information possible.  
It is also worth noting that some premium luxury properties are not available online, and working with a buyer's agent can give you access to more opportunities.
You might make avoidable mistakes
If you don't know much about Portugal, you could buy a property in the wrong area or an unsuitable area. You might also find yourself underestimating the amount of restoration work that a property requires or buying a house that is not exactly what you were looking for.
You could have legal issues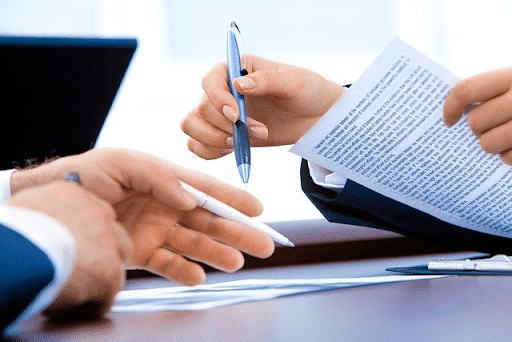 You are probably not aware of the many legal requirements when purchasing property in Portugal.
The benefit of enlisting the help of a property expert in Portugal is that they know the processes and are aware of what to look out for.
In some cases, when you buy a property in Portugal, debt can still be attached to it. Other problems to watch out for are the dispersion of ownership, where a property can have multiple owners, some of whom might not even live in Portugal. It is also important to know the legal construction history of older properties. Up until recently, it was relatively common for houses to be built or enlarged without the necessary planning permission, which can cause problems for potential buyers.
While it may seem like you can just take care of the entire purchasing process yourself, it is ill-advised to buy real estate in Portugal without having sought legal advice beforehand. If you sign a purchase agreement or pay a deposit without having done so, you could find yourself in a difficult situation.
Though it may seem more expensive to seek the help of a buyer's agent, in the long term, it could lead to considerable savings, especially if you encounter problems along the way.
How do you find a buyer's agent?
There are a couple of ways to find a reliable buyer's agent:
Look online
Most
buyer's agents will have an online presence, and visiting their websites is a great way to see the kind of services they offer and whether they have experience working with expats. Read through reviews from past clients to get a realistic idea of what you can expect from them.
Get referrals
Ask family or friends for agent referrals or, if you're moving to a new country, ask for referrals from any contacts you may have there. For example, your future employer can suggest a reputable agent if you're relocating because of your career.
No matter the route you choose, make sure to do your own research on the company. Look for any positive or negative reviews, and don't be afraid to ask the company about its experience and expertise. It might also be a good idea to ask them for examples of how they've worked with cases similar to yours. You want to ensure that it is not just a good company but a good fit for you and your requirements.
What can a buyer's agent do for you?
A buyer's agent will conduct your search for you
Portugal is different from many other countries in that there is no central database of real estate. This means that property searches can be fragmented and difficult to conduct.
A buyer's agent will do an extensive search of the Portuguese real estate market based on your requirements, using local contacts to find the best property for you. Additionally, they will have access to listings other real estate professionals may not, including new listings.
A buyer's agent will ensure l
egal checks are carried out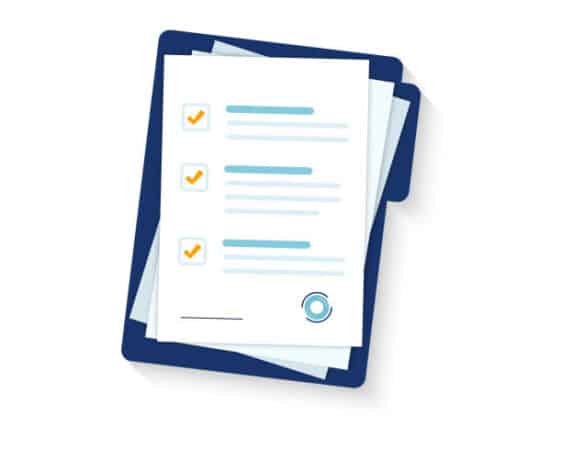 The benefit of enlisting the help of a buyer's agent in Portugal is that they know the processes and what to look out for. They can help you ensure that a property is ready to buy by checking the building's administrative record (
certidão de teor
).
If you enlist the services of builders and developers, using a buyer's agent will guarantee that the work contract is fulfilled.
You can learn more about Portugal's real estate market
here
.
Take a look at this guide to
buying Lisbon real estate
.
A buyer's agent speaks the language
Another added benefit of using a buyer's agent in Portugal is that you will have someone to liaise with all the necessary contacts, such as architects, builders, and surveyors. This can be difficult to do yourself if you don't speak Portuguese.
If you are dealing with someone who benefits directly from selling you the property, such as a seller's agent or listing agent, there is a conflict of interests, and they may be working for interests that aren't your own.
This is something to bear in mind when considering hiring a buyer's agent. A buyer's agent in Portugal will work only for your interests, ultimately meaning you get the best deal.
A buyer's agent will negotiate for you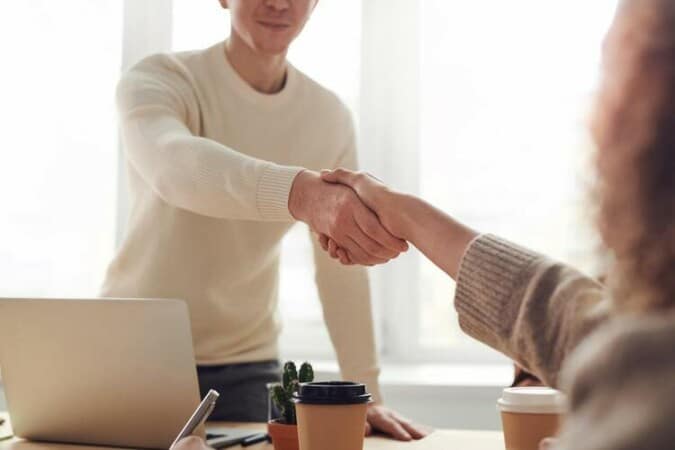 Using the services of a buyer's agent in Portugal means that you don't have to fear being overcharged for a property.
Foreign buyers unfamiliar with the Portuguese real estate market prices and terms may find information from local real estate agents contradictory. A buyer's agent knows the price you should be paying and will negotiate on your behalf to get it.
A buyer's agent will make sure you have the right documentation
Just a small mistake in your documentation can lead to costly setbacks. Using a buyer's agent to buy a house in Portugal will mean that you have all of the correct paperwork regarding the following:
Property tax

Contracts

Conveyance

Inspections and surveys

Agent fees
A buyer's agent will save you time and money
The extra hassle involved in moving to a different country means that it makes even more sense to hire a buyer's agent. You won't have to make multiple journeys to buy a house in Portugal, explore the landscape yourself, and waste energy looking at properties that don't suit you.
Having an agent who works directly for you means they will search for the perfect property for you, helping you save money and time. When utilizing buyer's agents, you will typically need to pay them agent fees for completing the real estate transaction. Their agent fees vary, with some buyer's agents charging a flat fee while others charging an amount similar to a commission fee.
As you've seen, a buyer's agent can prove to be invaluable in securing the dream home. 
At Goldcrest, we are on hand throughout the process to make the buying process as simple as possible. Our service is fully tailored to the client's needs, whether you are looking to retire here, move with family, or are simply looking for a holiday home, and we provide impartial advice on which areas could be best suited for you. 
Book a call today to speak with one of our advisors to kickstart the process.
Frequently Asked Questions
1. What is the difference between a buyer and a seller agent?
The main difference between a buyer's agent and a seller's agent is who they represent. A buyer's agent works exclusively for the buyer, helping them buy a property and making the process as stress-free as possible. The selling agent works for the seller, helping them sell their property for the best price possible.
2. What is a possible benefit of a buyer agency?
A buyer agency works for you, the buyer. This means that they have your best interests in mind and will work to secure you your ideal property at the best price possible. They will also take care of property checks, documentation, and legal requirements and liaise with lawyers, the seller, etc.
3. What is the listing side versus the selling side?
The listing side of the process helps you to market and sell your home. The selling side of the process helps you to find and buy a home. The titles of listing agents and selling agents might sound similar, but they have very different roles throughout the transaction.
4. What would be a disadvantage of an exclusive buyer agency?
Exclusive buyer agents represent buyers only, and they do not represent sellers or take listings. A potential disadvantage of working with an exclusive buyer agency is that they may have to work in a large metropolitan area rather than being able to concentrate on a selection of small neighborhoods or towns. This lessens the chance of them knowing the ins and outs of a particular type of housing stock.
Additionally, in a popular real estate market, the exclusive buyer agency may not be privy to out-of-pocket listings that may be available to other agents or companies.
5. Is a buyer's agent worth it?
A buyer's agent can save you time and money during the process of purchasing property, particularly in a foreign country. They are experts in the country's real estate market and purchasing process and will be able to liaise with the seller and lawyers, ensuring all the correct processes are followed. So yes, a buyer's agent is definitely worth utilizing.
6. What does exclusive agent mean?
In a nutshell, 'exclusive agent' means the seller agrees to let one agent and their brokerage (basically, the company they work for) have the exclusive right to market their home. No other agent or company has the rights to the listing.