Updated: December 31, 2021
For many years Portugal's property market has attracted a variety of expats and global investors. Since Great Britain voted to leave the EU there have been concerns about the Brexit effect on Portugal, particularly buying a property in Portugal after Brexit.
Up until the end of the transition period, the withdrawal agreement had covered the rights of those British nationals wanting to move to Portugal, or those already living in Portugal. This period's end on 31 December 2020 marks a new set of rules for UK citizens.
Despite these changes, there have been no signs of global investment in Portuguese property slowing down. This is largely because the benefits of buying a property in Portugal for investment purposes remain and purchasing a holiday home in Portugal after Brexit remains possible, albeit with certain real estate investment restrictions in place.
Brexit has arrived
Over the last few years, some Britons have reacted to Brexit by hastily purchasing property and relocating to Portugal permanently. Anyone who was registered as living in Portugal before the withdrawal agreement ended would be entitled to stay after Brexit, without any kind of visa.
While Britain's decision to leave the EU has now arrived, real estate in Portugal remains of interest to global investors, particularly on the luxury end of the real estate spectrum.
The Golden Visa has been the most popular residence by investment scheme available for non-EU citizens and a property purchase qualifies as an investment for this type of visa permit. Do note that certain investment restrictions apply, from 1 January 2022, investors won't be able to buy property in key urban areas like Lisbon, Porto, and many parts of the Algarve anymore.
UK citizens looking into buying a property in Portugal after Brexit can be assured there are still a number of ways this can be accomplished while holding onto the numerous benefits attached.
Buying a property in Portugal after Brexit

It may come as a surprise, but post-Brexit, nothing changes in terms of the ability of a British citizen to purchase a property in Portugal. What does change is the protocol and the processes if you want to relocate partially or permanently to Portugal.
For purely investment-driven purchases that are bought to rent full-time, or vacation home purchases, the process is the same. We always recommend using a buyer's agent to assist you in making property purchases as a foreigner in Portugal.
If you are considering investing in Portugal real estate after Brexit, the tax benefits and high rental yields that draw many foreign investors to purchase in Portugal still apply.
The NHR scheme, a very favorable tax regime available to non-habitual residents remains possible for those purchasing property post-Brexit. As well as the NHR scheme, the absence of wealth tax, gifts, or inheritance tax to a spouse or children in Portugal remains too.
Residency in Portugal after Brexit: the real estate option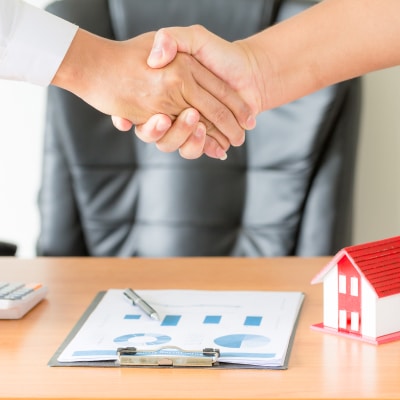 One thing to bear in mind if you are considering purchasing a property in Portugal after Brexit is the favorable residency by investment schemes that have attracted non-EU foreign investors for many years.
Most notably the Golden Visa, which entitles the holders access to free movement in the EU and eventually the possibility to gain EU citizenship with the conditional purchase of a property in one of Portugal's selected areas.
If you purchase a property of €500K+ in a property of your choosing in certain areas of the country you can apply for a golden visa which allows you access to freedom of movement.
The golden visa option allows its holders access to the freedom of movement in the EU with cardholders only having to commit to spending an average of 14 days every two years in Portugal.
Goldcrest are market leaders in real estate advisory in Portugal and can assist clients in a targeted search of high-end real estate.
Brexit and a Portuguese passport
The Golden Visa scheme allows its holders free movement in Europe during the five-year duration. After the five-year period has passed, Golden Visa holders may be eligible for Portuguese nationality and a passport.
The main benefits of the Golden Visa lie in the flexible stay requirements. Its holders need only to spend an average of 14 days in Portugal every two years. Therefore, golden visa holders don't need to move to a new country and uproot their families in the process of gaining EU citizenship.
There are other visa options to explore for those looking into retiring to Portugal after Brexit like those that have long been popular with American citizens, where proof of passive income should be shown and permanent residence in Portugal should be guaranteed.
Having doubts about buying a property in Portugal after Brexit? Speak to our consultants
Goldcrest have been working with British clients for many years, helping numerous individuals and families to find property in Portugal. We have rich expertise in the field of Portugal property investment, relocation.
If you are looking into buying a property in Portugal after Brexit and have questions about the process, get in touch with us through the contact form below.
Frequently asked questions about buying a property in Portugal after Brexit
What's the situation with buying a property in Portugal after Brexit?
British citizens are still able to purchase a property after Brexit. What will change depends on whether you would like to relocate to Portugal or not.
After Brexit is a Portuguese passport possible?
A Portuguese passport is possible after Brexit, either through the Golden Visa scheme if you don't want to permanently relocate to Portugal or through a D7 or D2 visa in Portugal. For both options, you'll need to wait for five years, and then apply to get Portuguese citizenship.
How to get residency in Portugal after Brexit?
If you want to get residency in Portugal after Brexit, you could purchase property and do a golden visa scheme to get residency in Portugal. The other option is you will need to move to Portugal and prove you have regular passive income (D7) or you are starting an innovative business (D7).