Updated: May 21, 2023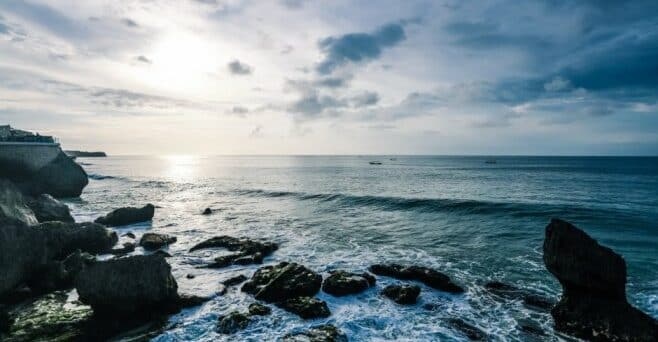 Chaves Portugal real estate is an excellent option for those who want to invest in renovation projects or those who are on a tighter budget. The property market in the North of Portugal is generally more affordable than in coastal towns and the south of Portugal, so Chaves is the place to search for and find some hidden real estate gems.
This article about Chaves Portugal Real Estate will introduce Chaves, part of the Vila Real District, and all it has to offer, as well as the variety of properties available to ensure you have a better picture of this part of Portugal.
About Chaves
Chaves is a picturesque city located in northern Portugal, near the border with Spain. It is also the second most populous city in the district of Vila Real. With a history dating back to Roman times, Chaves is steeped in culture and heritage, making it an ideal destination for travelers interested in exploring the country's rich history.
The city is situated on the banks of the Tâmega River, surrounded by rolling hills and lush green countryside, making it a popular spot for hiking and outdoor activities. Expats can also explore the city's ancient walls, castle, and Roman bridge, which are all popular attractions.
Chaves is renowned for its thermal springs, which have been popular since ancient times for their therapeutic properties. The city's thermal baths attract visitors from all over the world, who come to relax and unwind in the warm, mineral-rich waters.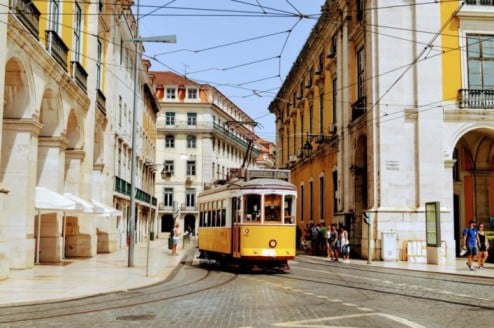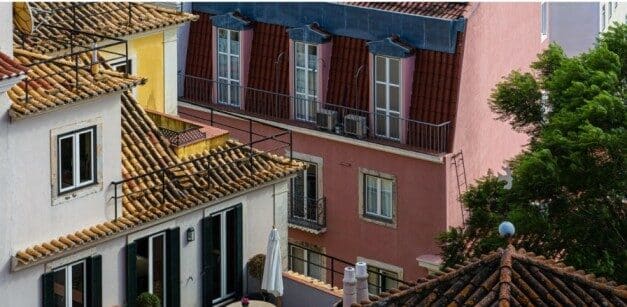 It is also known for its culinary delights, with a range of traditional dishes on offer, such as roast lamb and the famous Portuguese dish, cozido, a hearty stew made with a variety of meats and vegetables. 
Advantages of living in Chaves
Overall, Chaves is a charming and historic city that offers visitors a glimpse into Portugal's rich cultural heritage. With its natural beauty, ancient landmarks, and delicious cuisine, it's no wonder that Chaves has become a popular tourist destination in recent years. The district of Vila Real and its capital city, Vila Real, are also excellent places in Portugal to set up your new home.
About Vila Real district
Vila Real district,  located in northern Portugal, is a captivating region that seamlessly blends natural beauty with historical charm. The district's namesake city, Vila Real, serves as its bustling administrative center and is surrounded by stunning landscapes. Vila Real is nestled in the heart of the breathtaking Douro Valley, renowned for its picturesque vineyards and world-class wine production.
Vila Real has a rich heritage which is evident in its remarkable architecture, with notable landmarks like the majestic Mateus Palace and the iconic Cathedral of Vila Real. Exploring the city's narrow streets reveals a delightful blend of traditional houses and modern establishments.
Beyond the city limits, the district of Vila Real boasts an abundance of natural wonders. The Alvão Natural Park, with its rugged mountains and crystal-clear rivers, is a paradise for outdoor enthusiasts. The enchanting Trás-os-Montes region, with its rolling hills and charming villages, invites visitors to immerse themselves in the tranquility of rural life.
Vila Real District is a haven for culture, history, and nature lovers alike. Whether you're strolling through the streets of Vila Real City or exploring the surrounding countryside, this captivating district promises an unforgettable experience for all who visit.
Types of Properties for Sale in Chaves, Portugal
As mentioned above, the Chaves property market has a lot of properties and projects that have potential, so real estate can be bought on a lower budget. In the next section, we'll guide you through Chaves' property market to give you an overview of properties and pricing. Chaves' real estate market is diverse and has a property type for every budget.
Chaves' real estate market is diverse and has a property type for every budget, and you're guaranteed to find the ideal house at the right price for you. It may be that you have to search for a while until the right house or building comes up for sale but with a lively and diverse real estate market, Chaves always has plenty of houses at a wide price range for sale.
For reference, Portugal refers to the number of bedrooms in a property as T1, T2, T3, etc. So a T1 house or apartment is a one-bedroom place, a T2 property has two bedrooms, and so on.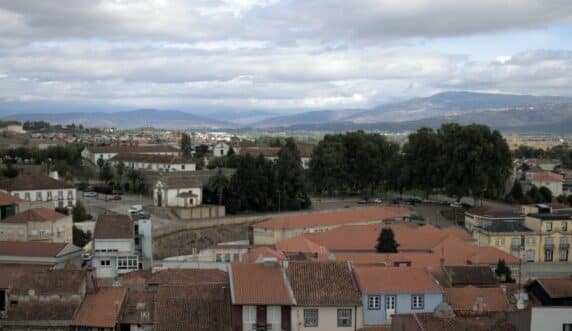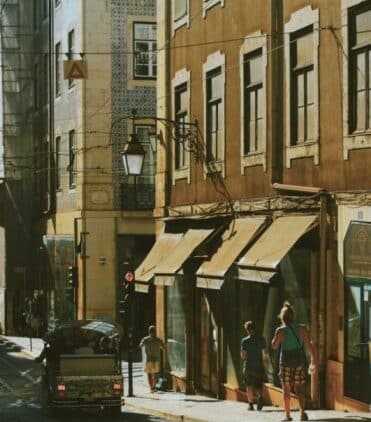 One-bedroom properties
Those who don't shy away from construction and restoration work will find a lot of potential in Chaves and its surrounding villages. Some one-bedroom properties that need a lot of work can be picked up for under €10,000 ($10,835). 
Farmland with outbuildings can also be yours from approximately €85,000 ($92,099), and a larger house in Chaves center with a plot of land costs around €200,000 ($216,704). 
Those who want a property that's ready to move into can find T1 apartments in Chaves from €75,000 ($81,264), but more expensive properties, including those with a life and a parking space, are also on the market, starting at €100,000 ($108,352).
Two-bedroom properties
Chaves is a haven for investment opportunities, and you will find plenty of two-bedroom properties of various sizes that can be yours for a low financial investment. Renovation projects in Chaves start from €20,000 ($21,670), but you can also find traditional properties to readily move in from €40,000 ($43,340). 
Modernized family T2 properties are on the market for €130,000 ($140,858), and a newbuilt apartment costs approximately €140,000 ($151,693).
Larger properties with gardens, balconies, and terraces can be more expensive, and you can expect to pay around €350,000 ($379,233) for those.
Three-bedroom properties
The price range is also broad for three-bedroom properties, with renovation projects starting at approximately €53,000 ($57,426), but cheaper properties are also often available. 
For a modernized T3 apartment, prices range from €139,000 ($150,609) to €235,000 ($254,627), and you can get a three-bedroom townhouse with commercial premises included in Chaves center for around €299,000 ($323,973).
Larger properties and villas
Restoration projects start from as little as €49,000 ($53,092), but a ready-to-live-in T4 property, including parking and a sizable plot of land can cost as little as €149,000 ($161,444). Farms, including farmland and outbuildings, start from around €460,000 ($460,000), and fully modernized villas are on the market from €560,000 ($606,772).
Those with a larger budget and a wish to own something a bit different won't be disappointed. Chaves has a variety of properties available, such as historic buildings, manor houses and mansions with swimming pools. Prices start from €950,000 ($1,029,347), but you can find multi-million properties in this beautiful area, the district of Vila Real, of Portugal, too.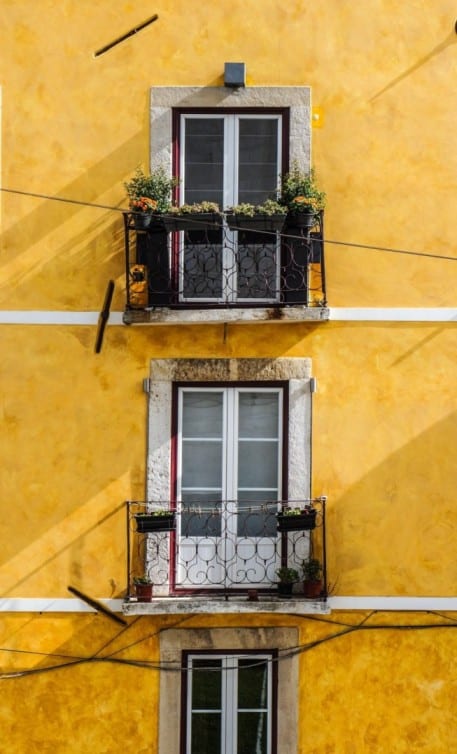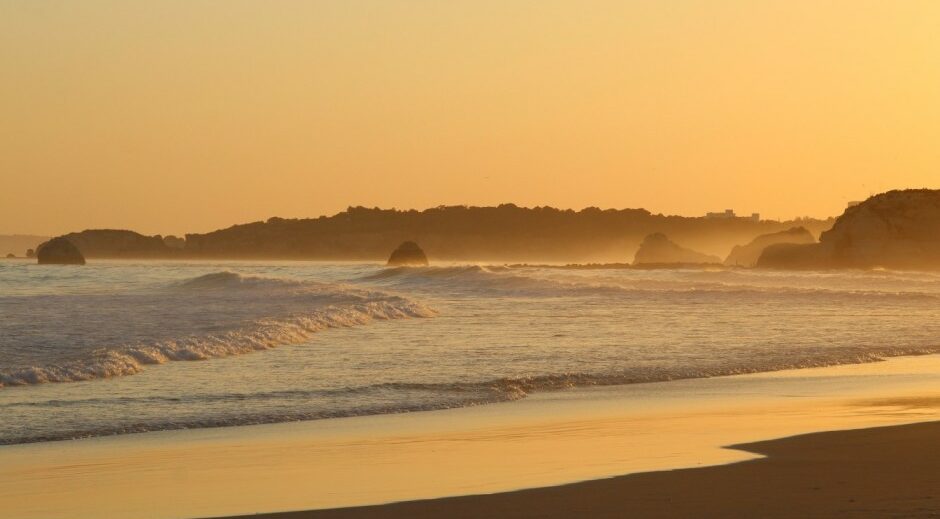 In Summary: Chaves Portugal Real Estate
Chaves real estate is a real treasure trove for those who enjoy renovation projects and like to put their unique stamp on a property. Chaves' housing market and the district of Vila Real have a large variety of properties for all budgets, making it an attractive place for expats from all walks of life, and you're sure to find the property type that's right for you. 
If Chaves' real estate seems the right place for you to invest, then get in touch with one of our advisors at Goldcrest. We are specialists in the real estate market and have years of experience whilst always putting the needs of our clients first. Schedule your non-binding call today so we can plan the next steps for your future in Portugal. 
You may find the following articles useful:
Frequently Asked Questions About Chaves Portugal Real Estate 
What is the most expensive property for sale in Chaves, Portugal?
With a lively property market, it's difficult to say what the most expensive property in Chaves is. However, multi-million Euro properties are regularly on the market, whether they are farmhouses, mansions, or villas.
What is the largest home for sale in Chaves, Portugal?
Chaves' real estate has a lot to offer, and there are many large manor houses, farmhouses with lots of land, as well as commercial properties for sale. 
What is the price range of properties in Chaves Portugal Real Estate?
Chaves' property market's price range is broad, from just under €10,000 ($10,835) to multi-million Euro properties for sale. Depending on the search criteria of your ideal house, and the right price for you, you will find something for every budget.
What are the advantages of investing in Chaves Portugal Real Estate?
Chaves Portugal real estate has a lot of potential through its large variety of properties that are on the market for a reasonable price. This makes it easier for those with a smaller budget to invest in their own property.
How is the real estate market in Chaves, Portugal, currently performing?
Chaves' real estate is busy and has something for everyone.