Updated: March 15, 2023
Why are investors so interested in Portugal?
Interest in Portugal real estate investment has been steadily increasing over recent years. The dynamic Portuguese market has a lot of variety in opportunities, from beach houses to luxury resorts to historic townhouses.
The real draw for investors is the strength of the Portuguese market, which has bounced back impressively from the financial crisis and now has proved resilient to the COVID-19 pandemic. Portugal's low living costs and high quality of life have drawn professionals and businesses from all over the world, which, combined with consistent growth in the tourism sector, has seen the price of real estate in Portuguese capitals enjoy a steady increase over the past few years.
The Portuguese government has also proven itself to be very business-friendly, bringing in a number of measures to encourage investment and incentivize growth. The non-habitual tax regime and the Golden Visa program are among the most successful and together have brought billions of euros worth of real estate investments.
This article will provide you with an overview of real estate market prices in Portugal and current rental yields. Following this, we'll run over some of the incentives that make Portugal property investment attractive to foreigners, including some of the key attributes of Portugal and taxes and fees that you should be aware of. 
Portuguese real estate market prices
Property investment in Portugal has risen by a little over 60% over the past five years. Despite the recent growth in the Portuguese real estate market, property prices in Lisbon are still lower than in other capitals in Western Europe.
Over the past five years, for Lisbon and Porto real estate, average residential (asking) prices increased by 49% and 83%, respectively. In the ever-popular Algarve, house prices also saw a heady rise of 50%. Financial experts have forecast that the market will continue increasing steadily in the years to come, after the slight faltering due to the COVID-19 pandemic.
The implications of COVID-19
The real estate sector in Portugal proved itself to be relatively resilient to the COVID-19 pandemic. While average house prices in Lisbon decreased marginally during 2020, they continued to increase in areas such as Porto and the Algarve. 
In fact, 2020 showcased an increase in the volume of property investments, testifying to the strength of Portugal's property market and investors' confidence of it prospering regardless of the pandemic. 
Indeed, the renowned real estate service provider, CBRE, has published forecasts that indicate that the Portuguese economy's GDP should fully recover by the end of 2022. GDP is undoubtedly a strong indicator regarding the health of any economic market. A country with a strongly performing GDP is evidently a strong attraction to incoming investors. 
Average house prices
In Lisbon, investors can expect to pay at least €250,000 for a two-bedroom apartment, more if located in one of the more expensive areas of the city. According to the Deloitte Property Index (2021), in 2020, the average price for real estate transactions in the capital was €4,486/m², far cheaper than cities like Paris, which stands at €12,917/m². 
Another advantage of Portugal property investments is that there are plenty of excellent investment options to choose from. Although Lisbon is a popular choice among investors, the sunny Algarve also presents a lucrative investment opportunity, with a lot of variety on offer across the entire region. Prices range from €2,154/m² in cities such as Portimão and from  €2,700/m² to €3,300/m² for luxury properties in Vilamoura.
Real estate investors in Portugal are also looking to the city of Porto to diversify investments. The northern Portuguese city has enjoyed a tourism boom in recent years and is less expensive than Lisbon, with investments in up-and-coming areas costing as little as €1,000/m². Real estate transactions in Porto stood at 2,367/m² in 2020, according to the Deloitte Property Index (2021).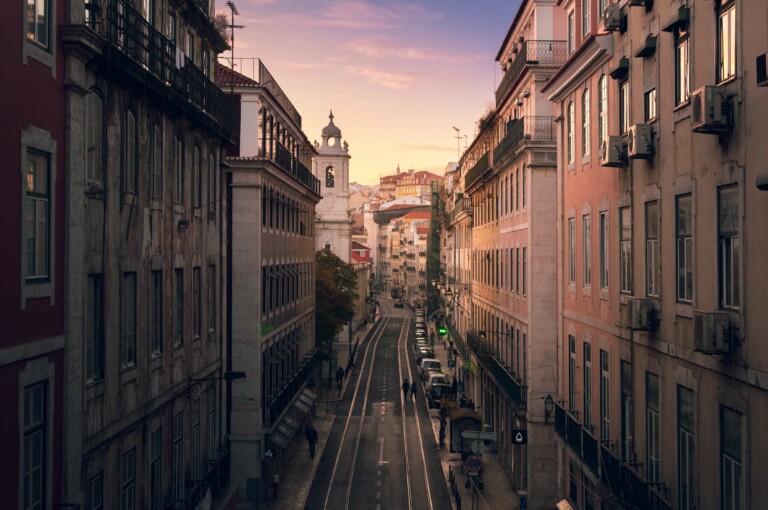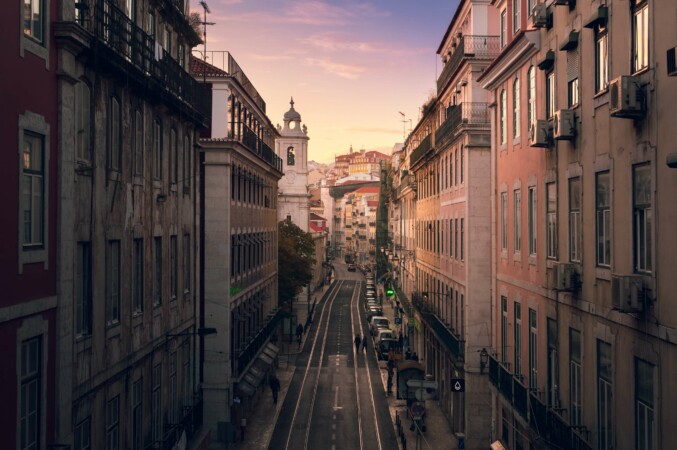 Rental yields in Portugal
Low real estate prices and an increase in tourism income have created the perfect opportunity for property investment in Portugal. The growth in the tourism sector has led to a rise in short-term rentals, which means that real estate returns in Portugal are generally higher than in many other European countries. 
| | | | | | | |
| --- | --- | --- | --- | --- | --- | --- |
| City | London | Paris | Berlin | Rome | Madrid | Lisbon |
| Rental yield | 2.76% | 2.79% | 2.95% | 3.92% | 4.00% | 5.45% |
Long term vs. short term rental in Portugal
Both long- and short-term real estate rental in Portugal provides good returns. There are different advantages to each option, and you should consider carefully which is the best for you.
Long-term real estate rental in Portugal
Advantages
Certainty of fixed income


Long-term rental contracts in Portugal last a minimum of 12 months, which means that you are guaranteed rental income.
Less damage to property


Tenants who stay for longer in your property tend to result in less damage than short-term tenants. This means lower maintenance costs.
Lower management costs


With just one tenant occupying the property for a long period of time, you don't have to deal with check-ins and check-outs or cleaning.
Disadvantages
Lower rental yields


The rental yields of short-term lets are far higher than those for long-term rental.
Rent protection legislation


Portugal has stringent protections for tenants, meaning you may find it difficult to remove tenants or raise the price of rent.
Short-term real estate rental in Portugal
Advantages
Higher rental yield


Short-term rental in Portugal offers the opportunity for more returns for investors, particularly with the growing popularity of booking websites such as Airbnb. There are also many management companies in Portugal that can handle the property on your behalf.
Personal use


If you would like to use the property yourself, short-term rental gives you the flexibility to stay when you like.
Disadvantages
More hassle


Short-term rental typically requires more involvement on behalf of the owner. It is also imperative that you find a good management company to handle the property.
Short-term rental restrictions


Recent legislation has placed restrictions on short-term rental in some areas of Lisbon and Porto, so it is therefore important that you check before buying real estate that you intend to rent.
Portugal property investment: Which area should I invest in?
The property market in Portugal is dynamic and diverse, with many potential locations depending on what you are looking for. The two primary investment areas are well known – Lisbon and the Algarve. However, these days Porto real estate is also firmly in the mix. 
Lisbon offers the best of a European capital city, with very appealing property investment opportunities across the city. Lisbon has its own price bracket compared to the rest of the country.  However, the capital remains relatively affordable when compared to other European cities. With Websummit and hoards of startups settling down here, demand is going to continue to grow here. 
Neighboring Lisbon, Cascais, and Sintra also provide excellent investment opportunities, with Sintra offering average yields of 6.5%.
The Algarve, the ultimate tourist destination in Portugal, remains a popular place, as does Porto, where you can find beautiful properties at a very affordable rate. 
Other parts of the country to look out for include The Silver Coast, with Peniche, Ericeira, and Nazaré, if you are looking for coastal views. For a taste of luxury, Comporta, the Tróia Peninsula, and Melides offer exclusive tranquility. As such, the southwest of Portugal looks set to explode in the next few years. 
Indeed, the country's interior is likely to experience significant developments due to changes in the Golden Visa scheme from 1 January 2022 (see below). This will likely diversity the property portfolio. 
And this is not forgetting the breathtakingly beautiful islands of Madeira and the Azores. Already very popular locations for good investments, these islands are also projected to increase in popularity in the coming years.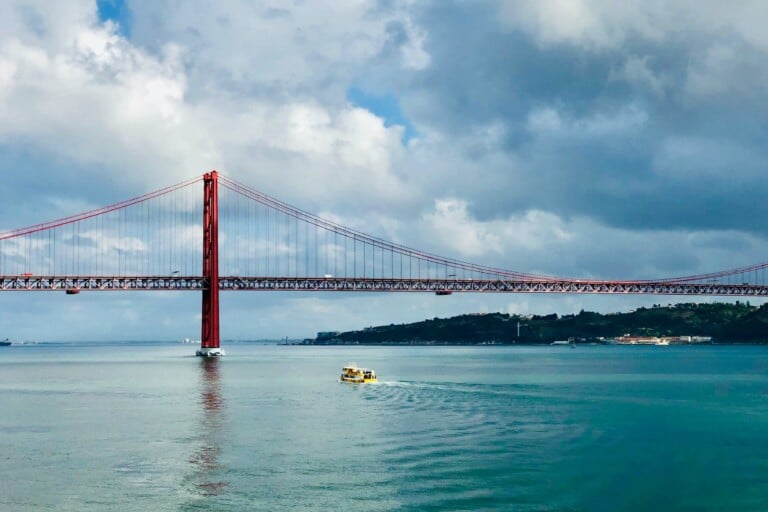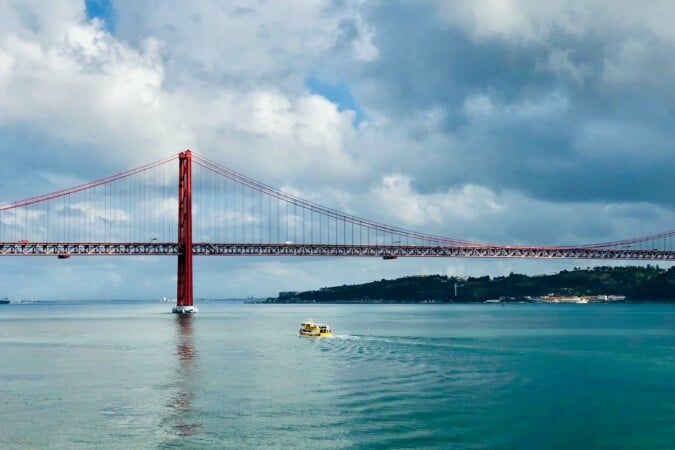 Portugal property investment: Is it worth it?
The government of Portugal has taken steps over the past years to help promote a thriving real estate market that is attractive to investors. This includes the non-habitual resident (NHR) scheme to attract expats and the residency-by-investment Golden Visa scheme, which is open to all non-EU investors looking to place their money in Portugal.
Portugal is the third safest country in the world, according to the 2020 Global Peace Index, falling just behind Iceland and New Zealand. Considered a stable country, politically and economically, with a low crime rate, Portugal has many desirable qualities for investors. An added bonus is that English is widely spoken.
The Non-Habitual Residence Tax scheme
The non-habitual residence (NHR) scheme was introduced in 2009 by the Portuguese government. The premise behind this was to make Portugal an attractive incentive for expats by providing them with tax-friendly policies. 
Any person who has not been a Portuguese resident in the previous five years can apply to the scheme. In essence, it provides you with beneficial tax treatment for the first ten years of your residency in Portugal. To apply, you will need to go to the Tax Office and after eight weeks, your status should be confirmed. 
Additionally, suppose you are employed or self-employed and have an income that is deemed "high value-added activity within Portugal". In that case, you will be able to have a special tax rate of 20%. Indeed, there may even be a tax exemption for certain foreign-sourced incomes, including pensions, employment, self-employment income, rental income, specific capital gains, and specific investment income. 
As such, all expats, including retirees, who want to live off their pension income and dividends from investments can do so with this program. Therefore, if structured correctly, it is possible to significantly optimize your tax affairs for ten years. 
If you are looking to use your property for part of the year and then rent it out during part of the year, this could be an intelligent option, as Portugal has high rental yields and provides a strong investment. 
The Portugal Golden Visa program
The Portugal Golden Visa program, launched in 2012,  has proved to be one of the most popular residency-by-investment schemes in Europe. The scheme provides non-EU investors with an entryway to Europe that comes with being a Portuguese resident and even Portuguese citizenship after five years.
This allows investors and their family members to live, work and study in Portugal and provides free movement within Europe's Schengen Area. The scheme was initially most popular amongst the Chinese and Brazilians. However, since then, the scheme has diversified and applicants now hail from the world over. In 2020, the South Africans, Turkish, and Americans were putting the scheme to good use. 
The Golden Visa program has proved to be very beneficial to Portugal, with €5.7 billion euros being invested in Portugal through the scheme since 2012. This indicates the extent to which the Golden Visa has led to an influx of foreign investments in recent times. 
Goldcrest's second residency and citizenship division, Global Citizen Solution, who have a 100% success rate in Golden Visa applications will answer any questions that you may have concerning the scheme.
The Portugal Golden Visa requirements
There are different pathways investors can take for the Golden Visa. However, one of the most popular is Portugal property investments. From 1 January 2022, there will be important changes to the Golden Visa scheme. From this date onwards, you will no longer be able to invest in properties that are located in the "hotspots" of the country, including Lisbon, Porto, and many coastal areas. The thought process behind this is to increase development and foreign investment in the interior of the country. 
From 1 January 2022, investors can opt for the following options:
Purchase residential real estate in a designated interior area of Portugal that is worth at least €500,000 (or €350,000 if investing in a rehabilitation project). If the residential property is located in a designated "low density" area, then a 20% discount will apply.

Purchase commercial real estate anywhere in the country that is worth at least €500,000 (or €350,000 if investing in a rehabilitation project). If the commercial property is located in a designated "low density" area, then a 20% discount will apply.

Purchase residential and commercial real estate anywhere in the autonomous islands of Madeira and the Azores, that is worth at least €500,000 (or €350,000 if investing in a rehabilitation project). The entire islands of Madeira and the Azores are classified as high density, so a discount is not applicable when investing in the islands. 
To see the differences between interior and low-density areas, you can consult our article here.
Renovation projects are defined as when the building is more than 30 years old or it is in an area of urban redevelopment. The property has to be officially set up for renovation according to the local city hall. It also needs to be confirmed that the property qualifies for this investment route and the combined costs between the purchase and renovation are at a minimum, €350,000.
The Portugal Golden Visa: Benefits of interior areas. 
Portugal is a relatively small country, with several areas across the country. Because of its small size, you will never be too far from civilization and key services. Therefore, investing in the interior of the country will also provide you with benefits. 
With the current trend of remote working still very much in our psyche, and the growing demand for more space and a place to stay outside the city, the demand for properties in the country's interior is likely to increase. Investing in interior areas caters to this demand. 
The Golden Visa will continue to be a very popular option for investors after the changes. The changes will simply instigate developments and investments in lesser-known parts of the country. This will therefore diversify the investment portfolio and widen Portugal's property investment scope.
Portuguese real estate investment: taxes and fees
Expats pay taxes for properties at the exact same rate as you would as a local. Note that if you are purchasing through an offshore company, expect to pay higher rates. Taxes in Portugal can fall at the time of purchase or throughout ownership of the property.
Taxes during the purchase process:
Property purchase tax (IMT)
The (IMT) Imposto Municipal Sobre as Transmissões Onerosas de Imóveis (Municipal Tax on Onerous Transmissions of Real Estate) is a property transfer tax paid when purchasing Portuguese property. The tax must be paid before completing the purchase and ranges from 0% 10%. The amount varies depending on the purchase price, the type of property (i.e. rural/urban), the location (continental Portugal, autonomous region) in addition to whether the property is to be the primary or secondary home. 
Stamp Duty
Imposto do Selo (Stamp Tax) is an additional transaction tax that may need to be paid at the time of purchase. Real estate transactions are usually subject to a rate of 0.8%. 
Taxes after the purchasing property:
Municipal Property Tax (IMI)
The (IMI) Imposto Municipal sobre Imóveis (Municipal Property Tax or Immovable Property Tax) is an annual tax that is determined by the municipality that your property is located in. The amount is usually between 0.3% and 0.5% for urban properties and 0.8% for rural properties. The IMI rate is established annually by the municipality.
Note that the IMI is levied on the tax value of the property and not on the price paid for the property.
Wealth Tax (AIMI)
There is a Portuguese Wealth Tax (AIMI) on properties that cost more than €600K. There are three levels to the Wealth Tax: 
0.7% tax on properties valued between €600K and €1mil.

1% tax on properties valued between €1mil and €2mil.

1.5% tax on properties valued above  €2mil.
Taxes on rental income:
Renting property in Portugal is a lucrative investment. As a rule of thumb, rental income is taxed at a flat rate of 18%.
However, some tax deductions may apply to you. For example, you can make deductions with taxes related to fire insurance, IMI, the property's energy certificate, and condominium fees. In addition, expenses relating to the upkeep and maintenance can be deducted. However, they will need to be proven legally and cannot be considered as furniture. Maintenance and conservation expenses conducted on the property 24 months before renting can also be covered. It is important to provide an invoice to identify the work that is carried out on the property. 
There are certain differences depending on if you would like to rent out your property in the short or the long term. 
Short term rentals:
For short-term rentals, you will need the Alojamento Local (AL) (Local Accommodation) License. This allows property owners to rent out their properties. At present, most of the old town in central Lisbon is locked for AL Licenses. Therefore, this means that it is not possible at the moment to request it. 
Long term rentals:
For long-term rentals, you can do this through standard lease agreements, without the need for an AL license. 
Capital Gains Tax
When selling property, the eventual capital gain (profit gains from the property sale) may be subject to tax. However, there are exemptions, depending on if you are selling to reinvest in your new home – whereby you will have 24 months to reinvest. There are also potential discounts if you have had works done on the property. 
Buyer's agent in Portugal
If you would like to invest in real estate in Portugal, using a buyer's agent is the best option for you.
A buyer's agent will select a range of suitable properties that suit your requirements, and provide assistance throughout the purchase process.
Take a look at this article to find out why using a buyer's agent in Portugal is the best way to buy real estate.