Updated: November 3, 2023
Portugal has become a hotspot for international property investors. The country's mild climate, rich history, and vibrant culture draw many to its shores.
Additionally, Portugal's real estate market often offers good value compared to other Western European nations, presenting attractive returns on investment.
The Non-Habitual Resident (NHR) regime and the Golden Visa program (without real estate and capital transfers investments) have also provided tax and residency incentives, respectively.
This article offers insights into Portugal's real estate market, highlighting property values and current rental yields. We'll also discuss the incentives that attract foreign investors to Portugal and the tax considerations involved.
Why are investors so interested in Portugal?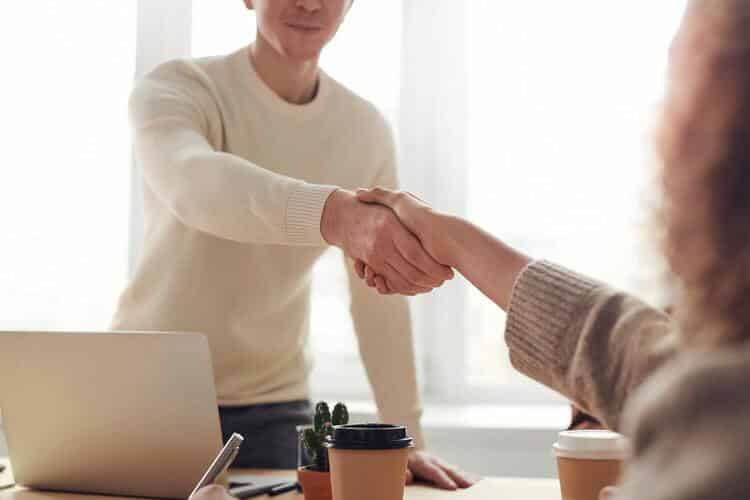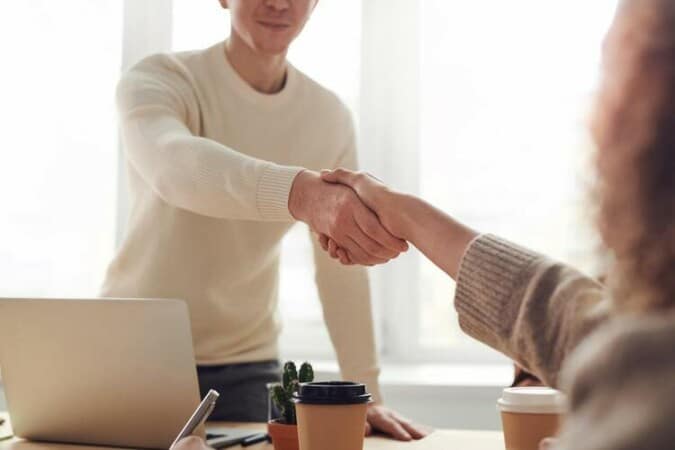 In recent years, Portugal's dynamic real estate market has garnered increasing attention from investors. Opportunities abound, from historic townhouses and beach houses to luxury resorts.
Investors are particularly drawn to the resilience of the Portuguese market, which rebounded impressively from the financial crisis and demonstrated robustness during the COVID-19 pandemic.
Portugal's low living costs and high quality of life have attracted professionals and businesses from around the world. This, in conjunction with the consistent growth in the tourism sector, has seen real estate prices in key Portuguese cities rise steadily over the past few years.
The Portuguese government has been business-friendly, implementing several measures to foster investment and stimulate growth. The Golden Visa program stands out as the most successful, attracting billions of euros in real estate investments.
Portuguese Real Estate Market Prices 
Property investment in Portugal has risen slightly over 60 percent over the past five years. Despite the recent growth in the Portuguese real estate market, property prices in Lisbon are still lower than in other capitals in Western Europe.
Over the past five years, in the cities of Lisbon and Porto, average residential asking prices increased by 50 percent and 84 percent, respectively. In the ever-popular Algarve, house prices also saw a heady rise of 88 percent. Financial experts have forecast that the market will continue increasing steadily in the years to come after the slight faltering due to the COVID-19 pandemic.
However, looking to the future, predictions show that this drastic rise in house prices in Portugal may slow down, given the high inflation rates (5.7 percent in April 2023), high-interest rates on housing loans, and the continued impact on prices from the geopolitical conflict in Ukraine.
For example, S&P Global, an analytics and data forecasting company, has forecasted that house prices in Portugal will decrease by 4.4 percent in 2023, while Moody's, another analytics company, has provided a more conservative estimate of 3 percent. Note, however, that this leveling off will not be consistent across the whole country. For example, some locations may see a continued increase while others may level off.
Average house prices
In Lisbon city, most properties had an average asking price of €6,233 while it was €4,250 for Lisbon Metropolitan areas.
Although Lisbon is a popular choice among investors, the sunny Algarve also presents a lucrative investment opportunity, with a lot of variety on offer across the entire region.
The average asking price for villas and apartments in cities such as Portimão was €2,685 and €2,866, respectively. You can also find land for sale in the Algarve that can be more affordable than buying a new place.
The northern Portuguese city has enjoyed a tourism boom in recent years and is less expensive than Lisbon.
Rental yields in Portugal
Low real estate prices and increased tourism income have created the perfect opportunity for property investment in Portugal. In Lisbon, the average rental yield in 2022 was 4.14 percent, while it was 4.5 percent in Porto and 4.31 percent in the Algarve. Overall, the growth in the tourism sector has led to a rise in short-term rentals, which means that real estate returns in Portugal are generally higher than in many other European countries.
Long-term Versus short-term Rentals in Portugal 
Both long and short-term real estate rentals in Portugal provides good returns. There are different advantages to each option, and you should consider carefully which is the best for you.
Long-term real estate rental in Portugal
Let's go over the benefits and considerations of long-term real estate rental in Portugal.
Advantages 
Certainty of fixed income: Long-term rental contracts in Portugal last a minimum of 12 months, which means that you are guaranteed rental income.
Less damage to property: Tenants who stay for longer in your property tend to result in less damage than short-term tenants. This means lower maintenance costs.
Lower management costs: With just one tenant occupying the property for a long period of time, you don't have to deal with cleaning.
Disadvantages  
Lower rental yields: The rental yields of short-term lets are far higher than those for a long-term rental.
Rent protection legislation: Portugal has stringent protections for tenants, meaning you may find it difficult to remove tenants or raise the price of rent.
Short-term real estate rental in Portugal
You should also understand the benefits and drawbacks of short-term renting.
Upsides
Higher rental yield: Short-term rentals in Portugal offer the opportunity for higher returns for investors, particularly with the growing popularity of booking websites such as Airbnb. There are also many

property

management companies in Portugal

that can handle the property on your behalf.
Personal use: If you would like to use the property yourself, short-term rentals give you the flexibility to stay when you like.
Downsides
More hassle: Short-term rental typically requires more involvement on behalf of the owner. It is also imperative that you find a good management company to handle the property.
Short-term rental restrictions: Recent legislation has placed restrictions on short-term rentals in some areas of Lisbon and Porto, so it is therefore important that you check this beforehand if you are looking to buy real estate for this purpose.
Portugal Property Investment: Which area should I invest in?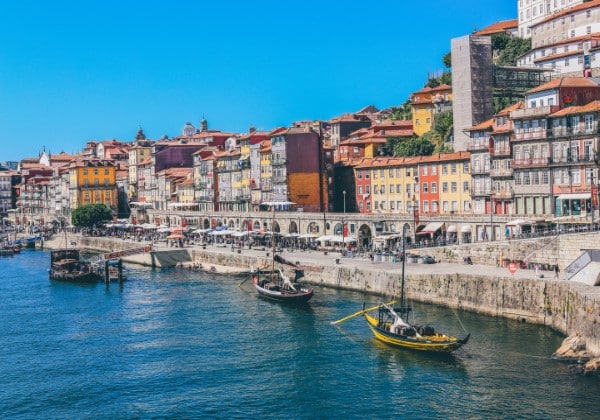 The property market in Portugal is dynamic and diverse, with many potential locations depending on what you are looking for. The two primary investment areas are well known – Lisbon and the Algarve. However, these days Porto real estate is also firmly in the mix.
Lisbon offers the best of a European capital city, with very appealing property investment opportunities across the city. Lisbon has its own price bracket compared to the rest of the country. However, the capital remains relatively affordable when compared to other European cities. With Web Summit and hordes of startups settling down here, demand is going to continue to grow here.
Neighboring Lisbon, Cascais, and Sintra also provide excellent investment opportunities, with Sintra offering average yields of 5.96 percent in 2022.
The Algarve, the ultimate tourist destination in Portugal, remains a popular place, as does Porto, where you can find beautiful properties at a very affordable rate.
Other parts of the country to look out for include the Silver Coast, with Peniche, Ericeira, and Nazaré good options if you are looking for coastal views. For a taste of luxury, Comporta, the Tróla Peninsula, and Melides offer exclusive tranquility. As such, the southwest of Portugal will explode in the next few years. And this is not forgetting the breathtakingly beautiful islands of Madeira and the Azores.
Already very popular locations for good investments, these islands are also projected to increase in popularity in the coming years.
You will also find land for sale in Portugal across the country, which can be a more affordable option than buying a new build.
Portugal Property Investment: Is it worth it? 
The government of Portugal has taken steps over the past years to help promote a thriving real estate market that is attractive to investors. This includes the non-habitual resident (NHR) scheme to attract expats and the residency-by-investment Golden Visa scheme, which is open to all non-EU investors looking to place their money in Portugal.
Portugal is the seventh safest country in the world, according to the 2023 Global  Peace Index. Considered a stable country, politically and economically, with a low crime rate, Portugal has many desirable qualities for investors. An added bonus is that English is widely spoken.
The Non-Habitual Residence Tax scheme
The Non-Habitual Residence (NHR) scheme was introduced in 2009 by the Portuguese government. The premise behind this was to make Portugal an attractive incentive for expats by providing them with tax-friendly policies.
Any person who has not been a Portuguese resident in the previous five years can apply to the scheme. To apply, you will need to go to the Tax Office, and after eight weeks, your status should be confirmed.
Additionally, suppose you are employed or self-employed and have an income that is deemed "high value-added activity within Portugal". In this case, you will be able to have a special tax rate of 20 percent. Indeed, there may even be a tax exemption for certain foreign-sourced incomes, including pensions, employment, self-employment income, rental income, specific capital gains, and specific investment income.
Therefore, if structured correctly, it is possible to significantly optimize your tax affairs for ten years.
If you are looking to use your property for part of the year and then rent it out during the rest of the year, this could be an intelligent option, as Portugal has high rental yields and provides a strong investment.
October 2023 Update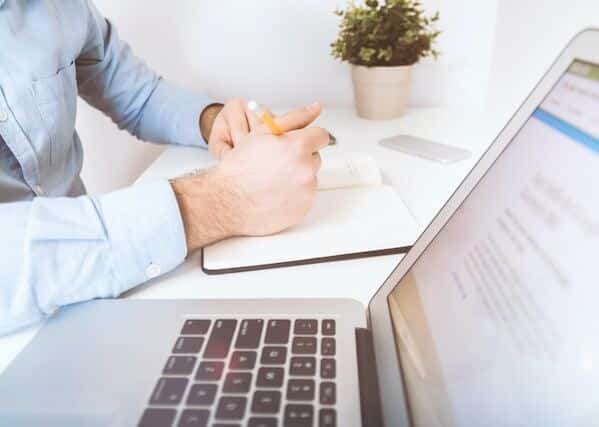 The Prime Minister of Portugal has recently announced his intention to eliminate the Non-Habitual Resident (NHR) regime starting in 2024. While this announcement is currently informal, it should be taken seriously.
To gauge the potential impact of this change, it is expected that it will be formally discussed and included in the upcoming state budget law, scheduled for a vote and approval on November 29th. Therefore, we can only be certain about the future of the NHR after this date.
In terms of how this affects investors, here are some key points to consider:
Those who are already residing in Portugal, even if they only hold a visa, can still pursue tax residency and potentially benefit from the NHR until its potential elimination.
Those who intend to relocate to Portugal from 2024 onwards can continue planning, but they should be aware that the final decision regarding the continuity of the NHR will only be known at the end of November.
The Portugal Golden Visa program (no longer a real estate investment option)
The Portugal Golden Visa program, launched in 2012, has proved to be one of Europe's most popular residency-by-investment schemes.
This allows investors and their family members to live, work and study in Portugal and provides free movement within Europe's Schengen Area. The scheme was initially most popular amongst the Chinese and Brazilians. However, since then, the scheme has diversified, and applicants now hail from the world over. In the last few years, the South Africans, Turks, and Americans have been putting the scheme to good use.
The Golden Visa program has proved to be very beneficial to Portugal, with more than €7 billion being invested in Portugal through the scheme since 2012. This indicates the extent to which the Golden Visa has led to an influx of foreign investments in recent times.
While the real estate option was the most popular investment pathway, this route is no longer available. The current investment options are:
Fund Subscription: Make a contribution to a qualified investment fund worth at least €500,000
Investment or donation in the arts or reconstruction of national heritage with a donation of at least €250,000
Scientific Research: Science or Technology research contribution of at least €500,000
Creation of ten jobs: Creation and maintenance of ten jobs during the required period
Share capital and job creation: Incorporation of a company or reinforcement of a company's share capital, in either case with an investment of €500,000, combined with the creation of five or maintaining ten jobs (five of them permanent)
Goldcrest: How We Can Help You
Goldcrest is a buyer's agent that is based in Lisbon. We provide expert, impartial advice on real estate investments and how to buy property in Portugal. From scouting out the perfect property through to property acquisition, we have you covered throughout the process.
If you are looking to purchase property in Portugal, don't hesitate to get in touch. Our team of skilled experts is available to solve all your real estate doubts, helping you with the property search and offering insightful expertise and strategic advice.
Why choose Goldcrest?
Local knowledge: With offices located across Portugal, our presence nationwide allows us to assist you personally across the country.
Independent service: As an independent buying agent, we do not represent any development or project. Our service is entirely tailored toward each individual client, providing you with everything you need to secure the perfect property at the best possible price. As an impartial advisor on the market, we work solely on behalf of our client and provide a service tailored to your needs and requirements.
Streamlined process: Our real estate agents speak English and Portuguese, and our service is completely focused on providing you with a hassle-free buying experience, saving you time.
Experienced team: Our expert real estate team has a vast local knowledge of the Portuguese property market. We have cutting-edge technology and metasearch tools at your disposal to provide full market coverage, ensuring the best investment choices and negotiated prices.
Network of partners: Lawyers, property management services, builders, architects, designers, and landscape gardeners, again saving you time and hassle by providing you with trusted experts in their field of work.
Member of the AIPP (Association of International Property Professionals), delivering company best practices and upholding professional values.
Portuguese Real Estate Investment: Taxes and Fees 
Expats pay taxes for properties at the exact same rate as you would as a local. Note that if you are purchasing through an offshore company, expect to pay higher rates. Taxes in Portugal can fall at the time of purchase or throughout ownership of the property.
Taxes during the purchase process:
• Property purchase tax (IMT): The (IMT) Imposto Municipal Sobre as Transmissões Onerosas de Imóveis (Municipal Tax on Onerous Transmissions of Real Estate) is a property transfer tax paid when purchasing Portuguese property. The tax must be paid before completing the purchase and ranges from 0 percent to 10 percent. The amount varies depending on the purchase price, the type of property (i.e., rural/urban), the location (continental Portugal, autonomous region), and whether the property is to be the primary or secondary home.
• Stamp duty: Imposto do Selo (Stamp Tax) is an additional transaction tax that may need to be paid at the time of purchase. Real estate transactions are usually subject to a rate of 0.8 percent.
Taxes after purchasing property:
• Municipal Property Tax (IMI) : The (IMI) Imposto Municipal sobre Imóveis (Municipal Property Tax or Immovable Property Tax) is an annual tax determined by the municipality where your property is located. The amount is usually between 0.3 percent and 0.5 percent for urban properties and 0.8 percent for rural properties. The IMI rate is established annually by the municipality. Note that the IMI is levied on the tax value of the property and not on the price paid for the property.
• Wealth tax (AIMI): There is a Portuguese Wealth Tax (AIMI) on properties that cost more than €600K. The levels of the Wealth Tax are:
a. 0.7 percent tax on properties valued between €600K and €1 mil.
b. 1% tax on properties valued between €1 mil and €2 mil.
c. 1.5% tax on properties valued above €2 mil.
• Taxes on rental income: Rental income is generally taxed at a flat tax rate of 28 percent. However, there are possibilities to benefit from reduced rates and even exemptions based on the contract's specific characteristics. Deductions are available for taxes related to fire insurance, IMI, the property's energy certificate, and condominium fees. Expenses for upkeep and maintenance can be deducted but must be legally proven and cannot be for furniture. Maintenance and conservation expenses conducted on the property 24 months before renting can also be covered. It is essential to provide an invoice to identify the work carried out on the property.
Rental income tax applies to both short-term and long-term leases.
• Short-term rentals: For short-term rentals, the Alojamento Local (AL) (Local Accommodation) License is required. This allows property owners to rent out their properties. Note that, currently, many parts of the old town in central Lisbon are restricted from granting new AL Licenses, which means new requests cannot be made at this time.
• Long-term rentals: For long-term rentals, you can do this through standard lease agreements without the need for an AL license.
• Capital gains tax: When selling property, the eventual capital gain (profit gains from the property sale) may be subject to tax. However, depending on whether you are selling, there are exemptions whether you are selling, to reinvest in your new home – whereby you will have 24 months (about two years) to reinvest. There are also potential discounts if you have had work done on the property.
Conclusion 
If you would like to invest in real estate in Portugal, using a buyer's agent is the best option for you. A buyer's agent will select a range of suitable properties that suit your requirements and provide assistance throughout the purchase process.  If you would like to invest in real estate in Portugal, using a buyer's agent is the best option for you. A buyer's agent will select a range of suitable properties that suit your requirements and provide assistance throughout the purchase process.
Member of the AIPP:
Goldcrest is proud to announce that we are a member of the AIPP (Association of International Property Professionals). Established in London in 2006, the AIPP has over 380 corporate members from 31 countries.
The AIPP delivers consumer education and protection, industry best practices, and business development,
APP provides support in three key areas:
International professional accreditation
Sales promotion and client leads
Knowledge, training, and community.
As a member of the AlPP, we are best positioned to help foreign buyers secure their dream home in Portugal.
Frequently asked questions about Portuguese real estate investment
Is Portuguese real estate investment worth it? 
With a buoyant real estate market, Portugal offers attractive investment opportunities. Indeed, with high rental yields, affordable real estate prices, and growing demand, buyers can expect to capitalize on investments as prices continue to increase. Foreign property ownership in Portugal has proved to be popular in Portugal, as it can prove to be an excellent financial investment. Whether you are looking for a holiday or retirement property or seeking to secure a nice profit on your investment, you'll find plenty of options.
Where are the best areas to invest in Portugal? 
The Portuguese real estate market is diverse and dynamic. The primary areas remain Lisbon, the Algarve, and Porto. However, consider the southwest for some classic luxury, the Silver Coast for nature, and the islands of Madeira and the Azores.
Is now a good time to invest in Portugal? 
Given the post-COVID surge in house prices and increased real estate transactions, investors should be aware and cautious when considering property investments in Portugal, especially in major cities such as Lisbon, Porto, and the Algarve.
Is Portugal real estate cheap? 
Portugal has some of the most affordable costs in all of Europe when compared to other well-liked expat destinations. The answer to the following question is yes.
What is the best investment in Portugal? 
The best investment opportunities in Portugal are in real estate, capital, and technology-related businesses.
How much does a nice house cost in Portugal? 
In 2022, Lisbon had the highest average property asking price, surpassing 6,000 per square meter. Meanwhile, cities like Porto and Cascais featured prices just above 4,000 per square meter. Additionally, the rental yield in Portugal for that year was 6
Are real estate prices dropping in Portugal? 
In many parts of Portugal, property prices are rising, for example, in Lisbon and Porto. However, experts believe that the real estate market in the country will stabilize in the future.
Where is the cheapest real estate in Portugal? 
The cheapest real estate in Portugal can be found in the center or north of the country. Indeed, in the interior of Portugal, you'll find some very reasonably priced properties. When it comes to affordable coastal properties, Porto de Mós, Cantanhede, and Marina Grande are good options to consider.
Is Portugal real estate a good investment? 
Buying a property to rent in Portugal is a good financial investment. For one, there is more demand for accommodation than what is currently available – particularly in Lisbon and Porto. Additionally, rental yields during peak tourism season make property rental in Portugal a viable investment.
How to invest in Portugal real estate? 
There are many areas to secure a strong investment in your Portuguese property, including Lisbon, Porto and the Algarve. Buying to rent short-term and long-term can both be lucrative options. Plus, given the fact that property prices in many parts of Portugal continue to increase, you will likely secure a nice profit should you choose to sell in the future.
Is buying property in Portugal a good investment? 
Yes, buying property in Portugal is a great investment. Portugal's real estate market offers a variety of good investment opportunities, whether you want a holiday home, a retirement property, or an investment property to rent out. In fact, the financial returns from short-stay property rentals are particularly profitable in areas popular with tourists and students.