Updated: June 12, 2023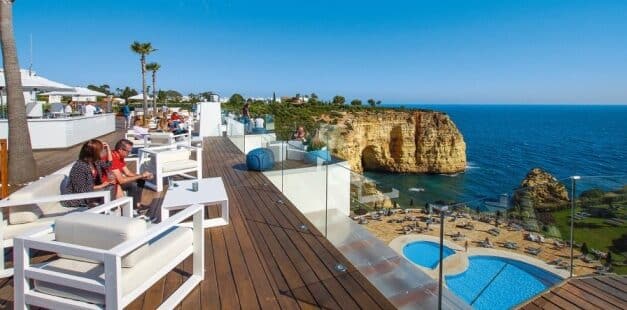 Portimão Portugal real estate is versatile and full of opportunities for those who are looking to buy a new property or search for a second home in the sunny south of Portugal. The property market in the Algarve is generally pricier than Portugal's north, but with lots of beaches and a warm climate all year round, this area of Portugal comes with a whole host of perks. 
This article about Portimão Portugal real estate will introduce the Portimão real estate map, which is a municipality in the Faro district, and all it has to offer, as well as the variety of properties available to ensure you have a better picture of this part of Portugal. 
About Portimão
Portimão is a captivating coastal city located in the southern region of Portugal known as the Algarve. With its picturesque beaches, rich history, and vibrant atmosphere, Portimão attracts visitors from all over the world. It's popular with retirees, digital nomads, and families and is also a popular choice for the Portuguese.
One of the main highlights of Portimão is its stunning coastline. The city boasts beautiful golden sandy beaches, such as Praia da Rocha, which stretches for miles and offers crystal-clear waters perfect for swimming. Water sports enthusiasts will find plenty of opportunities for surfing, snorkeling, and diving.
Portimão also has a fascinating historical heritage. The city's roots can be traced back to Roman times, and remnants of this era can still be found in the form of ancient ruins and archaeological sites. The Portimão Museum, housed in a former fish cannery, showcases the city's maritime history, while the 17th-century Fort of Santa Catarina provides panoramic views of the city and its surroundings.
Beyond its natural beauty and historical charm, Portimão is a lively destination with a bustling city center. The riverside promenade, lined with restaurants, bars, and shops, is a vibrant hub of activity, particularly during the summer months when visitors can enjoy live music performances and street entertainment.
Whether you seek relaxation on the beach, exploration of historical sites, or an exciting nightlife scene, Portimão offers a delightful blend of experiences. Its warm Mediterranean climate, welcoming locals, and wealth of attractions put this fabulous town on the map and  make it a popular choice to set up a new life in Portugal.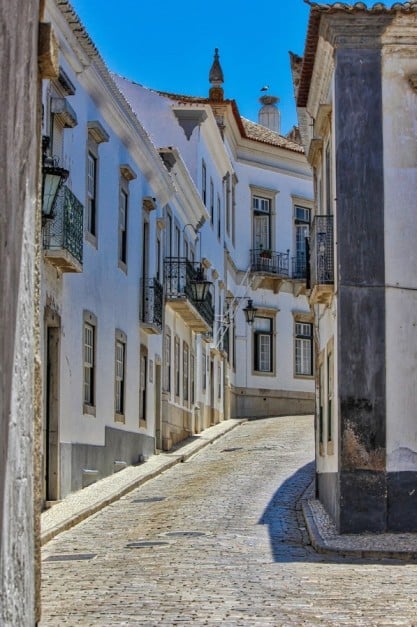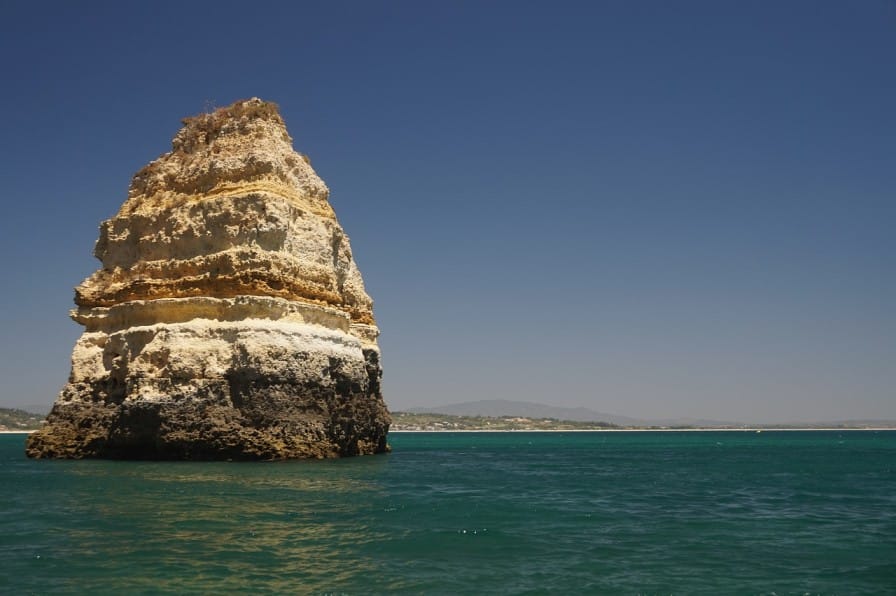 Advantages of living in Portimão
Living in Portimão, Portugal, offers numerous advantages that make it an attractive place to call home.
First and foremost, Portimão benefits from a pleasant climate. With over 300 days of sunshine per year, residents can enjoy a Mediterranean climate that provides mild winters and long, warm summers. The abundance of sunshine allows for an outdoor lifestyle, making it ideal for activities like beach visits, hiking, and exploring the beautiful Algarve region.
Portimão also boasts a high quality of life. The city offers a range of amenities and services, including excellent healthcare facilities, international schools, and modern infrastructure, including internet. Residents have access to a wide variety of shops, restaurants, and entertainment options.
The cost of living in Portimão is relatively affordable compared to other European cities. To date, housing prices and everyday expenses are generally reasonable, making it an attractive option for those seeking an affordable yet comfortable lifestyle.
Additionally, Portimão is a safe and welcoming community. The city has a low crime rate, and its friendly locals create a warm and inclusive environment for residents and visitors alike. What's more, you're only half an hour away by car from the fantastic city of Lagos, where you can enjoy a great day out.
Finally, the natural beauty of Portimão is unparalleled and no amount of photos could ever do it justice. The stunning beaches, breathtaking cliffs, and picturesque landscapes provide endless opportunities for outdoor activities and relaxation.
Living in Portimão offers a combination of beautiful surroundings, a high quality of life, and a welcoming community, making it an exceptional place to settle down and enjoy a fulfilling lifestyle, no matter what time of year and date in the calendar.
Types of Properties for Sale in Portimão Portugal
Portimão's real estate market is thriving, attracting both local and international buyers. The city's popularity as a tourist destination has resulted in a growing demand for properties, including apartments, villas, and townhouses. The market offers a range of options and property listings to suit different budgets and preferences. 
From modern beachfront condos with stunning ocean views to traditional Portuguese houses in the historic center, there is something for everyone. If you don't mind a building site for a while, then maybe one of Portimao's restoration projects could be for you. What's more, extend your search to the outskirts of Portimao, and you may just find a perfect property there.
With its desirable location, vibrant lifestyle, and promising investment opportunities, Portimão's real estate market continues to flourish.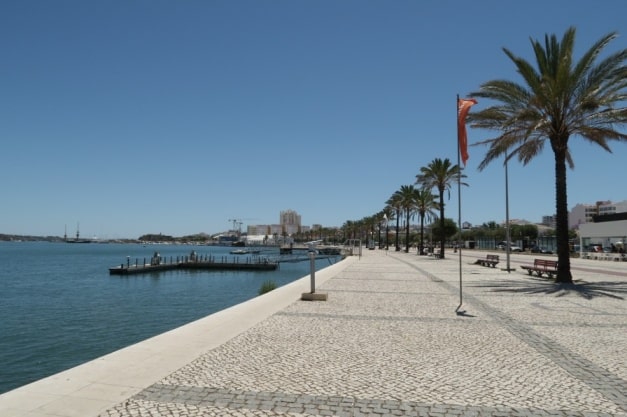 For reference, Portugal refers to the number of bedrooms in a property as T1, T2, T3, etc., meaning that on a property search site, set your filters and alert to the amount of bedrooms you wish to have. So, a T1 house or apartment is a one-bedroom place, a T2 property has two bedrooms, and so on.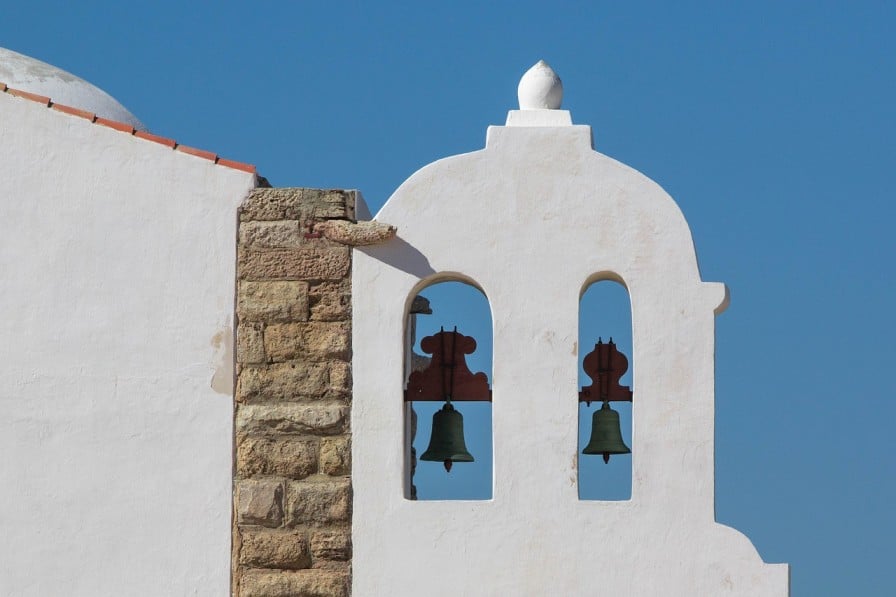 One-bedroom properties in Portimão
The price range of Portimão's housing market is varied, which means that no matter your budget, you'll find the right house for you. One-bedroom flats start at around €120,000 ($129,283) or less but expect to do some renovation and decorating work before you move in. 
For €185,000 ($199,312), you can find modern apartments in Portimão center, many of which have a balcony and private parking space. Some apartment blocks also have a swimming pool for their residents, included in the buying price. The average price for T1 apartments is approximately €225,000 ($242,398) for a modern and often furnished place.
On the upper end of the price scale for T1 apartments, you can find more spacious accommodations, ready-to-move-in, and often with sea views. Prices start around €350,000 ($377,064) but go up to €410,000 ($441,703).
Two-bedroom properties
in Portimão
On average, a two-bedroom apartment in Portimão costs between €250,000 ($269,316) and €450,000 ($484,768). Cheaper places can also be found, under €170,000 ($183,134), but be mindful that these are usually on the smaller side or need some renovation. 
Portimão's property development market is strong, and you'll find a lot of T2 apartments in new and modern apartment blocks with lifts and balconies, from which you can enjoy fantastic views of the city and, more often than not, also the Atlantic Ocean. 
Luxury apartments and small houses are also available. Just under €600,000 ($646,331), a two-bedroom villa with a garden, swimming pool, and parking can be yours, but you'll find that the majority of apartments or houses with two bedrooms fall below this price range.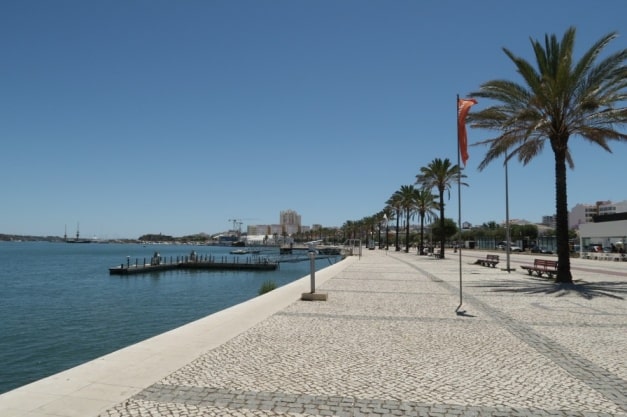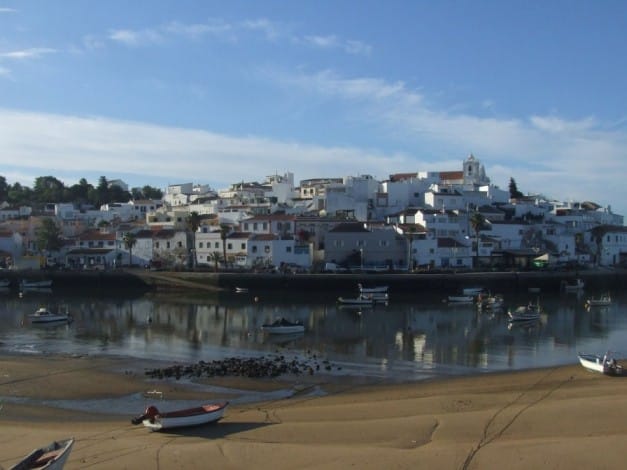 Three-bedroom properties
in Portimão
With the increase in bedrooms and space, three-bedroom houses or apartments are on the market for a wider variety of budgets. A modern and well-equipped apartment with a balcony and close to local schools and amenities costs just below €230,000 ($247,760).
More commonly, you'll find that many T3 properties are on the market between €290,000 ($312,397)and €390,000 ($420,120). For example, a three-bedroom apartment with a lift and parking and a five-minute walk from the beach is on the market for just under €320,000 ($344,719).
Those with a bigger budget can invest in a penthouse for €600,000 ($646,331), which comes fully equipped and with stunning sea views, en-suite bathrooms, and balconies. And if only a villa will do, then a three-bedroom secluded property with a large garden and swimming pool is on the market for around €1,500,000 ($1,615,870).
Larger properties and villas
in Portimão
Life by the sea and with hundreds of days of sun throughout the year, a luxury lifestyle, and luxury accommodation for more affordable prices make Portimão popular amongst sun-seekers from all walks of life. With prices starting at around €300,000 ($323,199) for a T4 apartment, it's not hard to see why the Algarve is such a desirable place to relocate to.
Detached houses with five or more bedrooms and another number of rooms, such as utility rooms, or fitness rooms, are on the market for around €550,000 ($592,532), but there is no upper limit in this buzzing housing market.
Detached villas with swimming pools and modern interiors cost around €850,000 ($815,686), and for the ultimate luxury, you can own a T5 villa with a two-bedroom annex and a swimming pool, costing around €1,150,000 ($1,615,870).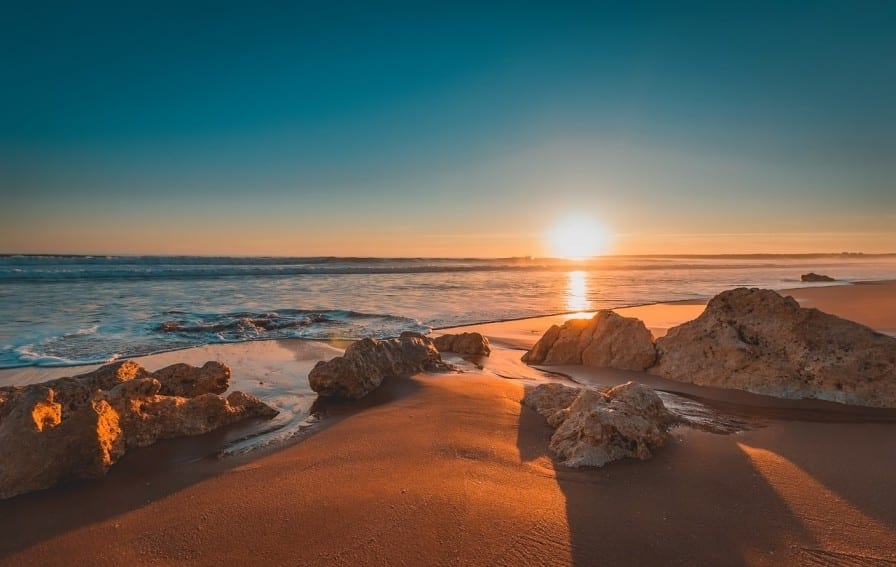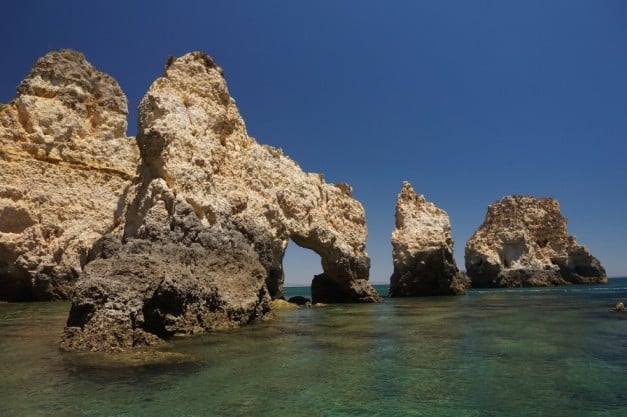 In Summary: Portimão, Portugal Real Estate
Portimão's real estate market is versatile and full of potential, and best of all, more affordable than in other popular seaside locations in Europe. With a wide price range and lots of different real estate on the market, those who search for a home in Portugal's Algarve are sure to find something which meets their requirements. 
Portimão's affordability has put it on the map for expats from all walks of life, and makes it not just an attractive place for tourists.
If Portimão's real estate seems the right place for you to invest, then get in touch with one of our advisors at Goldcrest. We are specialists in the real estate market and have years of experience whilst always putting the needs of our clients first and make sure we are on the same page as our customers. Schedule your non-binding call today so we can plan the next steps for your future in Portugal. 
You may find the following articles useful:
Frequently Asked Questions About Portimão  Real Estate
What is the most expensive property for sale in Portimão, Portugal?
Portimão's real estate market caters to every budget, but luxury apartments and villas can also be found. Such properties are usually on the market for just under or over €1,000,000 ($1,185,219).
What is the largest home for sale in Portimão, Portugal?
Portimão has a lot of large real estate available to buy no matter what you search for, with five-bedroom villas often available for sale. Larger properties are also on offer, some with seven to eight bedrooms, a large garden, extra rooms and often swimming pools.
What is the price range of properties in Portimão Portugal?
The price range of real estate in Portimão is broad, meaning there is something for everyone, no matter your search. From small apartment listings starting at approximately €120,000 ($129,283)  to mid-range properties at around €350,000 ($377,064) to luxury real estate starting at €750,000 ($808,051), Portimão caters to all budgets.
What are the advantages of investing in Portimão Portugal Real Estate?
There are many advantages of living in Portimão, Portugal, and investing in this busy real estate market is a great choice. Portimão's popularity, due to its great location, the Mediterranean climate, and fantastic amenities for people of all ages and walks of life, makes it an ideal choice for expats who want to invest wisely in real estate.
How is the real estate market in Portimão Portugal currently performing?
Like most property markets in the world, Portimão has also seen some challenges in recent times, but it's still a safe and popular market for people from all over the world to invest in. Property listings are frequently updated so we always search the latest additions of real estate for you.