Updated: August 18, 2023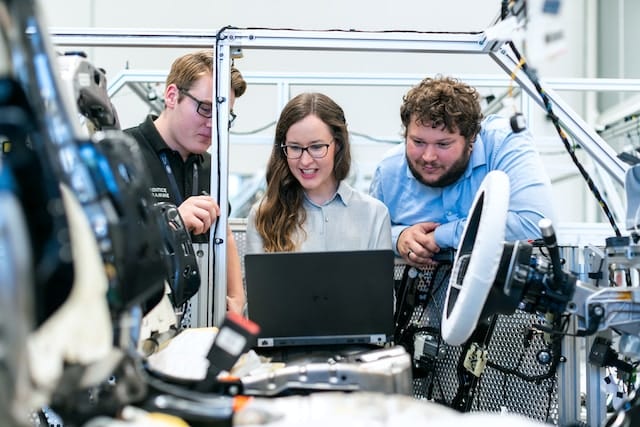 The D3 is designed for highly qualified professionals who are looking to work in Portugal. With the Portugal D3 Visa, also referred to as a Highly Qualified Activity Visa, applicants of exceptional nature can travel to Portugal and apply for either the EU Blue Card or a Residence Permit, enabling them to live, work, and reside in the country for one year.
This permit is for highly qualified professionals or senior public administration officers and is renewable for two additional periods of two years each, provided the professionals continue to work in Portugal during that time. As with most other Portuguese visas, after five years of legally authorized residence, individuals become eligible to apply for Portuguese nationality and Portuguese citizenship.
What are the benefits of the Portugal D3 Visa?
Having a Portugal D3 Visa has certain benefits:
Visa-free entry and free movement in the Schengen Area and European Union (EU), namely 26 European countries
The D3 Visa facilitates family reunification in Portugal with direct relatives.
A relatively quick process: D3 Visas are processed within just 30 days
Possibility to obtain a residence permit within four months
After residing legally for 18 months, applicants become eligible for the EU Blue Card, granting access to work and live in 25 EU countries (excluding Ireland and Denmark)
Option to apply for Portugal's Non-Habitual Resident (NHR) tax regime
Being exempt from paying certain taxes under the double taxation agreement (DTA) with the applicant's country of origin, meaning you don't pay taxes twice
Qualification for permanent residence or citizenship after five years and access to Portuguese residency rights, education, and healthcare, as well as obtaining EU citizenship
Children born to legal residents for 12 months acquire EU citizenship birthright.
Highly Qualified Professionals
The Portugal D3 Visa is aimed at attracting highly qualified professionals with either specialised technical skills, professional qualifications, a professional certificate, or any other adequate qualification as detailed below:
Business and management professionals and individuals with specialized technical skills
Individuals in leadership and management roles, such as company directors, executives, and senior professionals in public administration or administrative management
Specialists in various scientific and intellectual fields, including those in science, IT, engineering, education, culture, and legal matters
Health professionals, higher education professionals, including management positions in those fields
Overall, the visa program aims to attract and accommodate highly skilled professionals from diverse backgrounds, fostering innovation and growth in Portugal's economy and society.
Requirements for the Portugal D3 Visa
First of all, intellectual and scientific activities of highly qualified workers are favored in the D3 Visa application process. Other requirements, including required documents, are as follows:
A clean criminal record, proven by a criminal record certificate
The applicant must have a valid employment contract or a preliminary employment contract, which is valid for a minimum of twelve months.
There has to be proof of professional qualifications or a professional certificate.
The applicant has to show that their work is a highly qualified activity and that they have the required experience for the job.
Proof that the D3 Visa applicant's expected annual salary is at least 1.5 times the Portuguese national average salary or three times the Index of Social Support (IAS), which is €480,43 as of 2023.
What are the tax benefits of the D3 Visa?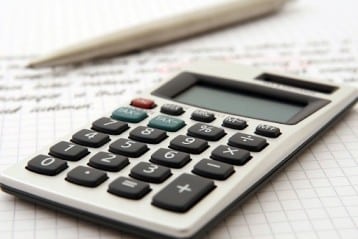 As a holder of the D3 Visa, you may be eligible for certain tax benefits. The NHR (non-habitual resident) tax regime is a special tax program designed to attract foreign individuals, including high-net-worth individuals, to become tax residents in Portugal.
You qualify if you have not been part of the NHR regime before and have not been a Portuguese resident in the last five years.
Benefits include:
No tax on income for the first ten years if you transfer your tax residency to Portugal
A 20 percent flat rate on personal income tax if your employment is of high value
Exemption from paying tax on other sources of income, such as pensions and dividends, if your country has a Double Taxation (DTA) agreement with Portugal
Residence permit
After five years of living permanently in Portugal, you can apply to obtain residency and eventually get Portuguese citizenship. You won't lose your tax benefits in the first ten years of living in Portugal.
What documents do I need for the Portugal D3 Visa?
To apply for the D3 Visa, you will need the following documents:
Two identical passport photographs
A valid passport (at least three months beyond the intended stay duration)
Proof of travel
Valid travel insurance, including health insurance
Police clearance certificate from your country of origin
A completed form allowing the Portuguese Immigration and Border Service (SEF) to access your criminal record (except for minors under 16)
Proof of accommodation arrangements in Portugal
Proof of financial means to support yourself during your stay in Portugal
An invitation letter from a professional training institution, if applying for a Portuguese education institution, such as a teacher or researcher
A valid work contract from a Portuguese company
For regulated professions, evidence of qualifications allowing you to practice in Portugal
For non-regulated professions, proof of qualifications relevant to the activity or sector specified in your contract
How do I apply for the Portugal D3 Visa?
The Portugal D3 Visa application process is relatively straightforward, and the processing time shouldn't take longer than 30 days, as D3 Visa applications are prioritized. What's more, the visa submission is free of charge.
To apply for the D3 Visa, applicants from outside the European Union/EEA/Switzerland can conveniently do so through the E-Visa Portal in their home country. D3 Visa Applications can also be made via a Portuguese Consulate.
Afterward, applicants need to schedule an appointment for an interview at a Visa Application Centre to register their biometric data, including fingerprints and a photograph. Once the process is completed successfully, the D3 Visa will be issued to the applicant.
Book a free consultation with an expert today
Having an expert talk through your D3 Visa application process can be useful before you submit your application. To find out if the D3 Visa is the best option for you or if other options, such as the Portugal Golden Visa Program or a D2 Startup Visa, may be a better fit, book a free consultation with our colleagues at Global Citizen Solutions, our residency and citizenship division.
In Summary: The Portugal D3 Visa
The Portugal D3 Visa, or Highly Qualified Activity Visa, is a great option for those with higher professional technical qualifications, qualified professionals from medical and science backgrounds as well as cultural professionals who want a residency permit and legal residency status in Portugal.
Applicants are also eligible for the EU Blue Card and can ask for their family members to be included in the application under the D3 Visa benefits of family reunification. What's more, after five years, individuals can apply for a Portuguese passport and hold legal residence not just in Portugal but also in the European Union.
For other Portugal Visa options, you may find the following articles of interest:
Frequently Asked Questions about the Portugal D3 Visa
What is the Portugal D3 Visa?
The D3 Visa is a Portuguese residence permit, offered by the Portuguese government. It is a priority settlement visa aimed at highly qualified individuals in management and leadership positions. It offers temporary residency, but after five years, applicants can obtain permanent residency in Portugal and apply for citizenship, provided they meet the requirements under Portuguese Nationality Law.
What is the difference between a Portuguese D1 and a D3 Visa?
A D1 Visa requires the employer or a Portuguese company to show that the job vacancy was advertised in Portugal and the European Union but couldn't be filled. The D3 Visa only requires employment contracts, proof of higher education, adequate qualification, and specialist skills.