Updated: August 17, 2023
European Golden Visas have seen a recent increase in popularity. They are an exciting and straightforward way to gain the right to live, study, work, and retire in the European Union (EU). With the help of recognized and knowledgeable experts, the application can be a smooth and painless experience.
The following guide will give potential and future applicants a comprehensive overview of what is required for a successful application through the Portugal Golden Visa investment fund option. It also provides a realistic account of timelines, fees, and documents required.
Your Guide: The Portugal Golden Visa Investment Fund
Portugal's Golden Visa is an investment program similar to many other European and global options. It enables eligible investors to gain residency in their selected country. These investment programs are not the same as citizenship-by-investment programs, although citizenship may be an option for investors to pursue further down the line. 
The benefits of a Golden Visa in Portugal are plentiful. After a financial investment and a detailed application process, successful Golden Visa applicants can then enjoy all the benefits of living and working in an EU country.
Overview of the Portugal Golden Visa Program
The Portugal Golden Visa Program is a five-year residency by investment scheme for non-EU residents. Individuals make financial investments in either property, rehabilitation projects, economic investment funds, or venture capital funds. They can also make investments that create jobs or help with research and science, or make a donation to Portuguese arts, heritage, or culture. As a result, Golden Visa investors will then have the ability to reside in Europe's most western country for up to five years.
Permanent residency applications can be made after a five-year period to continue benefiting from everything Portugal has to offer: 
Access to the other 27 EU member states

Visa-free travel to 174 countries

A safe and stable place for you and your family to live
What is the Portugal Golden Visa investment fund?
Portugal's Golden Visa investment fund is one of the investment options to gain residency in one of Europe's most charming and sunny countries. Although investing in property has been the most popular option since Portugal's Golden Visa program started in 2012, some restrictions on property investments have boosted the visibility of other investment routes. This particular investment route gained popularity in 2019 due to its low minimum investment requirement and low costs.
To qualify for the investment fund route, a substantial financial investment or capital transfer must be made in order to gain permission to reside in Portugal. A minimum of €500,000 is required, which will be used to boost various economic ventures within Portugal and companies registered under Portuguese law.
Golden Visa investors must keep the fund investment within those commercial ventures for at least five years. After this time, an application for permanent residency and citizenship can be processed (provided you meet all the criteria).
The minimum investment requirement increased from €350,000 to €500,000 on 1 January 2022. Despite this increase, Portugal saw a boost in applications during this year.
Important note: New fund limitations:
Mutual funds are no longer allowed for the Golden Visa investment fund option. This includes:
BPI Portugal
IMGA Ações Portugal
Sixty Degrees Ações Portugal
Optimize Portugal Golden Opportunities
Who can invest in the Golden Visa Portugal investment fund?
Whether you are an aspiring international citizen, love traveling, or simply want to combine foreign investment with additional residency perks, Portugal's Golden Visa investment fund may just be the ideal option for you. Of course, there are criteria to meet and things to consider before you apply.
Anyone who is not a citizen of the EU or EEA (which includes Swiss citizens) is eligible to apply. In addition to this, applicants must be aged 18 and over, have no criminal record, and there must be proof of sufficient funds for investment. 
Investment funds are subject to a lot of regulations, checks, and legal fees to ensure there are minimal risks for investors. Fund managers are regularly audited by third-party investigators, and the investment mandate, leverage, and liquidity must undergo checks to ensure that they are in line with the rules of the Portuguese Securities Market Commission (CMVM).  
To make an informed decision on whether you have everything you need to proceed, we have made a list of documents and requirements later in this guide.
Advantages of the Portuguese Golden Visa Investment Fund
There are a lot of advantages to committing to the Portuguese investment fund. In this next section, we want to explore the perks of being a Portuguese citizen and, by extension, an EU citizen, as well as the financial benefits that come with paying into an investment fund.
Non-financial advantages
Inclusivity:

Benefits are extended to the participant's family, meaning you can all enjoy life in beautiful Portugal

Low commitment:

Investors don't have to live permanently in Portugal. Golden Visa holders only need to spend seven days for the first year and 14 days over the following two-year period in the country in order to make their visa valid.

Future prospects:

Being a citizen of Portugal also allows you to live and work anywhere in the EU. Please be mindful that this is only possible once full citizenship has been granted. This is possible after holding your investment for five years and providing you fulfill the requirements under Portuguese nationality law.

Visa-free travel:

It's yours to enjoy as soon as you have the Portugal Golden Visa. You can travel to the 27 countries in the EU and the 26 countries in the Schengen Area. Moreover, if you apply for citizenship, being a Portuguese citizen means that access to other visas, such as visitor visas to the US, Canada, and Australia, is much simpler.

Healthcare:

Portugal's healthcare is considered

one of the best in the world

. Being a resident means you have inclusive access to it.

Education:

If education is high on your list of priorities, Portugal has got you covered, too.

Its education system is exceptional

, so if you have a family already or are planning to have children in the future, this should give you some peace of mind.
Financial advantages
Relative low cost:

From €500,000, the Portugal Golden Visa investment fund option is cheaper than many other investment programs. 

Tax benefits:

Investors receive some attractive tax benefits. If investors earn money in Portugal, the tax rate is reduced to 20 percent – Portugal's tax rate can go up to 48 percent. In addition, holders of the Golden Visa can gain

Non-Habitual Resident (NHR) status

.

No fees and taxes:

Unlike investing in property, no fees or taxes are incurred when you follow the investment fund option.

Tax efficiency:

Whereas most interest or dividends are taxable, within the Golden Visa

investment strategy

, you won't pay high taxes or any taxes at all. The latter is the case if you're not a tax resident in Portugal.

Earnings:

Investing in a venture is a great opportunity for additional earnings and capital gains in a short space of time. Of course, total earnings depend on the nature of the fund you invested in.

Secure investment:

A variety of organizations and government bodies audit and control the investment fund, which means that your money is safe and not subject to any risk or illegal activity. To learn more about what is involved

and which Portuguese legislation must be followed

, check out a more

 

detailed list

on our website.

Management delegation:

You can be assured that your investment is managed by professionals

from an external fund management company

, each an expert in their field. You have peace of mind that your money is looked after with your best interest at heart.

Those services are subject to an annual management fee.

Diversification:

No one likes to put all their eggs in one basket. Laws around the Golden Visa investment fund ensure that only a certain amount of your total investment can be allocated to a particular investment project. 
Disadvantages of the Portugal Golden Visa Investment Fund
As with everything, some aspects may not be ideal for some investors, depending on your short-term plans. The following list gives an insight into some of the disadvantages of the Portuguese Golden Visa funds option:
Sharing of personal information:

Unlike buying property, investing money in funds means that you will need to share a lot more personal information. This includes your income and where your money has come from. 

Fees on earnings:

The profit you make isn't just all yours to keep. Some of this will also go to fund managers, and the percentages can vary.

Exit issues:

Although your funds should be invested for a minimum amount of time (at least five years in order to apply for citizenship), there are no guarantees that this will be the case. It's ultimately in the hands of the investment managers, and a favorable return upon selling is also not always guaranteed.

Lack of control:

All the above points show a certain level of detachment from the investment, leaving external agencies and managers to control your money. Although less time-consuming than managing your own assets, some investors may struggle with not being able to have a say during the time of the investment.
Portugal Golden Visa Investment Fund: Fees and Costs
In the following section, we will give you an overview of the fees and costs involved with the Portuguese Golden Visa funds. Although the investment is larger than the minimum amount for real estate investments, which starts at €350,000 (the real estate rehabilitation route, which can even be reduced to €280,000 if the property is located in a low-density area), there are no additional upfront costs, such as solicitor fees, stamp duties or commissions to pay.
Whilst some of the above fees can add a total of around €20,000 on top of the property price (or more, depending on the real estate value), this is not the case if you invest in an investment fund or venture capital fund.
The following fees apply and can vary, depending on the fund, the legal team, and how many people are included in the application: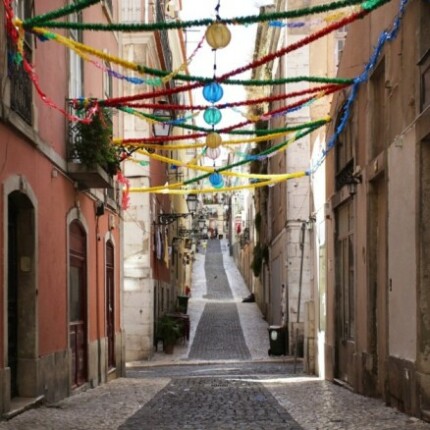 Performance fee: This is typically around 35 percent but can be anything between 20 percent and 50 percent. The fees are paid from the profits and are not required to come out of your own pocket.
Management fee: You can expect this to be around 1.5 percent per year. Typically management fees for a fund manager are between one percent and two percent of the invested amount. These are also paid from the fund's profits.
Legal fees: These will also vary, depending on the law firm you choose, how many people are included in your application, and any other factors relating to the legal market and Portuguese legislation.
For a more detailed overview and comparison, please read this article by our residency and citizenship division, Global Citizen Solutions: Portugal Golden Visa Investment Fund.
Schedule an Online Advisory Call
Taking the first steps toward a better future and investing money in a different country may raise many questions. 
We'd recommend a free online advisory call with our expert team at Goldcrest so that we can answer any questions and talk about the best options for you going forward. Our team of experts is here to help you and ensure you are confident about the next steps. You can contact us here to get started!
The Exit
To ensure you understand every step of your investment, we offer information on what will happen when the investment period is over, typically after five years. The next section will give you a general overview of exiting the investment fund, as well as options to extend the time on it.
Minimum lock-up period
Generally, the minimum lock-up period of your funds dedicated to investment is between five and ten years. Some investment portfolios allow you to exit early, but in order to ensure maximum gains and returns, as well as to make sure you can apply for citizenship later, you should expect to see maximum gains after a longer period of time.
Your capital gains and risks involved will depend on the kind of fund you invest in. A variety of funds are available, from capital growth funds, funds with real estate exposure, dividends, and growth funds, as well as finance and real estate. 
Resale or transfer of participation units
While it is possible to resell your part of the investment in a fund to another investor, the reality is often a little more complicated. During the lock-in period of the funds, it's often not easy to find out if other investors may be interested in buying your share of the investment. The best time to make such inquiries is before the fund is set up or when it is dissolved.
In some cases, you may be able to sell your share whilst the funds are tied in, but be prepared to do this at a discount or at some loss of your initial investment.
Extension periods
Most investment funds are locked in for a minimum of five years, but it's not uncommon that this period is extended as part of the investment strategy. It's important to understand that a decision over an extended period is not made by you as the investor but rather by the fund manager.
Although this does not have an impact on your ability to apply for citizenship after five years, we would recommend that you inquire about possible extension periods before committing to a fund.
Exit market
As with most investment funds upon their exit, selling for a profit is the ultimate aim. As fund managers benefit from selling the funds for a decent profit, investors can rest assured that their best interests are also covered.
However, it's important to understand that distribution only refers to the fund's profits. Should the fund have made losses, those are not shared between the fund managers. Unfortunately, losses are the sole responsibility of the investors. 
To ensure your best interests are always catered for, we would advise enlisting the help of an independent advisor as part of your Golden Visa application, who looks out only for your interest.
Golden Visa Investment Fund Portugal: Documents and Requirements
The Golden Visa application and investment preparation entail a plethora of documents that can seem daunting at first. Below you'll find a list of general documents and those you'll need for your investment option.
Documents and general requirements for Portugal investment funds
Copies of in-date passports as well as travel documents

A completed Portugal Golden Visa application form

An official and verified copy of a criminal certificate/police clearance certificate from your country

Authorization for the Portuguese Foreigners and Border Service (SEF – Serviço de Estrangeiros e Fronteiras) to get a copy of your Portuguese criminal records
A receipt of your payment for the application fee
Please note that all the above documents must not be older than 180 days from the date of your application submission. The criminal record documents, however, must be no older than 90 days.
The following documents must only be submitted if you are residing in Portugal:
Valid health insurance documents

Official documents confirming a positive status with the Portuguese Tax and Customs Authority as well as the Social Security system (you can get these 45 days before your online application).
Investment-related documents
Documents solely related to your investment are as follows:
Official confirmation of your Portuguese bank, which declares that funds have been transferred

A signed document confirming that you agree to the terms of the investment
A final disclaimer: The list of official documents needed to apply for the Portuguese Golden Visa may vary depending on your time of application. It's best to check before you apply to ensure that you are aware of the most up-to-date requirements.
Timeline
Generally speaking, it should take a minimum of six months to complete your application. Each case is unique, so exact time frames cannot be given. Here we provide a guide on the steps involved and a rough timeline:
Although you have to decide on your investment and collect the relevant paperwork involved, we will help you to ensure the paperwork is accurate and send it off for review. 

You will need a bank account and a national identification number (NIF) for tax purposes. With your new NIF, our citizenship and residency division,

Global Citizen Solutions

, can open a Portuguese bank account for you.

After you have a Portuguese bank account, your investment needs to be made. Global Citizen Solutions can help you with the paperwork to ensure everything runs smoothly.

You can then register your online application. It will be pre-approved if you fulfill all the required criteria.

Next, you need to book an appointment to get your biometric credentials collected. The time taken from booking the appointment to the actual date usually takes around two months.

After around four months, you will receive your residence cards, which Global Citizen Solutions can collect for you. In the meantime, you will need to pay the government permit issue fee.
Conclusion: Is the Portugal investment fund Golden Visa right for you?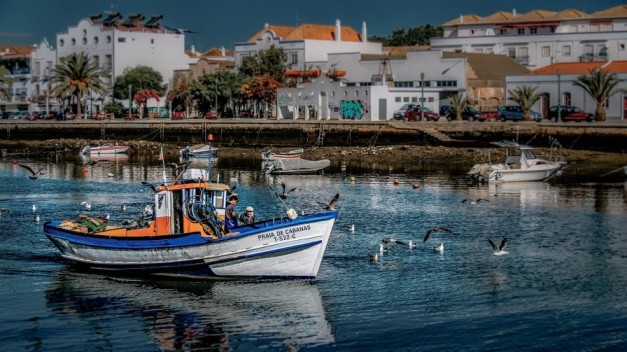 There are a variety of investment options available for potential applicants in order to get a Golden Visa. Which option is right for you will depend on the amount you are willing to invest. This may be a private equity fund, a capital transfer, or an investment in commercial companies. The above guide aims to give you a comprehensive overview of the Golden Visa investment strategy, but other investment options have also been introduced briefly.
Buying residential real estate in Portugal has long been a preferred option, and it allows investors to gain access to the Golden Visa. A €500,000 investment is the minimum requirement in an interior area, while €350,000 is the minimum requirement for investment in a rehabilitation project (or €280,000 if the project is in a designated low-density area). Another bonus is that investors remain in control at all times over their investments. The downsides are higher fees and taxes, and property rental or renovation can be time-consuming and costly.
While the Golden Visa investment fund requires a minimum investment of €500,000, there are fewer fees and little to no taxes. It's relatively stress-free and fund managers are looking after your investment. Depending on your choice of investment, it's low-risk and you are guaranteed a return. However, until the funds are dissolved, you have little control over them.
If you're interested in a more affordable Golden Visa route, check out our article on Portugal's Cultural Production Golden Visa.
Goldcrest: Who We Are and How We Can Help You
To ensure you make the right decision for you, your family, and your future, it's wise to ask for the help and involvement of seasoned experts. 
Goldcrest, a Lisbon-based real estate buying agency, has been helping expats from all over the world find their ideal property for many years. 
Global Citizen Solutions, Goldcrest's sister company, is a specialist in residency and citizenship provision through a variety of visa options. 
You alone are the priority, and it's your interest we have at heart. We are not working for realtors or investment fund managers, so you can rest assured that we will always strive to give you, as our client, the best deal. 
We'll ensure you have all the correct paperwork and lend you our help and advice through what may, at times, seem a long and confusing process. To get you started, schedule a non-binding call with us to explore your next steps.
Frequently Asked Questions
1. What is the minimum investment for the Golden Visa in Portugal?
In Portugal, the Golden Visa investment fund route, the minimum investment requirement (or capital transfer) is €500,000. A minimum of €500,000 is required for a real estate investment, €350,000 for an investment in real estate rehabilitation, and €250,000 for an investment in cultural heritage preservation or artistic production (which can be reduced to €200,000 if located in a low-density area).
2. Can you finance a Golden Visa for Portugal?
The minimum investment required for Portugal's Golden Visa must come from outside of Portugal and be invested into the country. As such, this amount cannot be taken out as a loan from a Portuguese financial institution. However, it is possible to take a loan for this amount from a non-Portuguese financial institution and bring it into Portugal.