Updated: September 29, 2023
Why Work with a Portugal Real Estate Lawyer
Portugal boasts 300 days of sunshine, excellent quality of life, picturesque landscapes, mouthwatering cuisine, and high-quality health care and education. Seem too good to be true? It's not, and that's why so many expats are taking advantage of Portugal's booming real estate market.
Conducting real estate transactions abroad can be daunting and complicated. Whether you've got your eye on a modern apartment in Lisbon, a family house in Braga, or a luxury property on the Silver Coast, an easy way to simplify the acquisition of real estate assets is by hiring a Portugal real estate lawyer.

Real Estate Lawyers in Portugal
There are many advantages to real estate acquisitions in Portugal, whether you're using it to start a new life in the country, as a vacation home, or as an investment. There are also a number of schemes brought in by the Portuguese government to encourage real estate investments in the country, such as the Non-Habitual Residence (NHR) scheme, which affords expats access to significant tax benefits.
Alongside this, the Portugal Golden Visa, a residency-by-investment program, has become one of the most successful of its kind and has led to a significant increase in foreign real estate investments in the country.
Important note: Earlier this year, Portugal's Ministerial Council held a press conference regarding the ending of the country's Golden Visa Portugal Program. The latest information is that the Golden Visa program will not come to an end, although the real estate options will be terminated. For more information, visit our article: Portugal Golden Visa: Your Ultimate Guide 2023.
How can a real estate lawyer help you?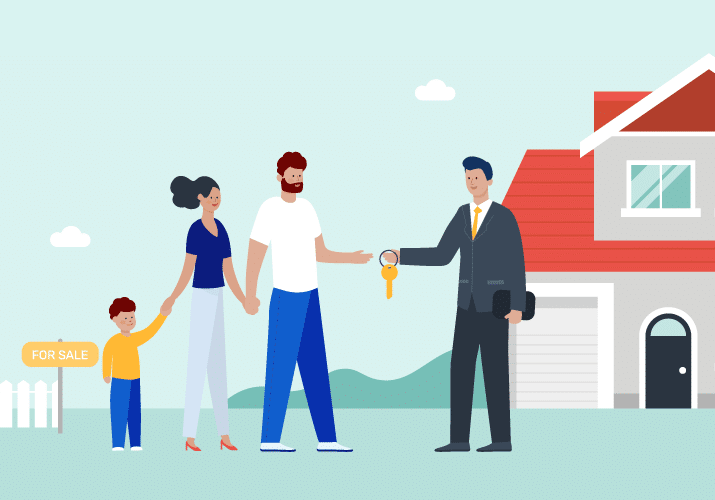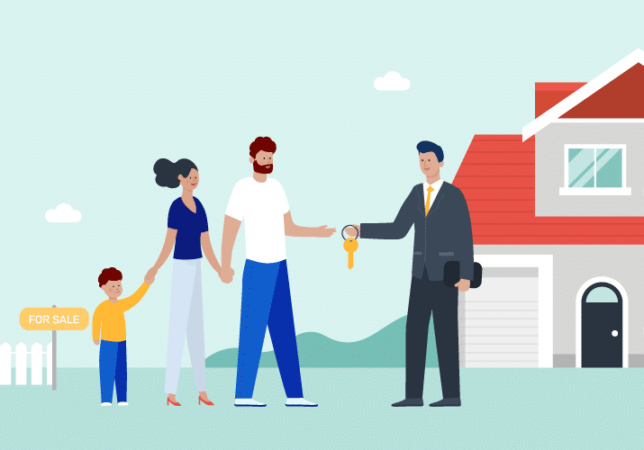 The process of purchasing real estate requires a lot of attention from all of the parties involved, including the buyer, the seller, the estate agent, the translator (if necessary), and so on. There are many reasons to invest in real estate in Portugal, and there are numerous steps in the property-buying process that will require the legal services of a law firm, specifically a real estate lawyer. From checking that the property has not been illegally built or extended to drawing up contracts, expertise from a reputable law firm will definitely be beneficial when dealing with all the legal parts of investing in property in Portugal. Real estate lawyers can also advise you on factors such as real estate financing, land registry, property taxes and tax implications, sale agreement, and more.
For an idea of what to expect before you buy, check out our article on Portugal Real Estate: Everything You Should Know Before You Buy.
Below is a list of some of the legal services a real estate lawyer can provide during your purchasing journey:
Oversee the purchasing transaction from start to finish
Remote handling of bureaucratic procedures
Check whether any outstanding debts are attached to the property
Check who the legal owner(s) is/are and that they have the right to sell the property
Check the construction history of the property
Draw up contracts, such as the reservation agreement
Review the purchase and sale agreement and advise you on its legal consequences and obligations
Request necessary legal documents for the property
Provide real estate legal advice
Help you understand the country's tax and inheritance laws
Navigate Portugal's bureaucratic processes
Ensure that all contracts protect your interests while meeting all legal requirements
Facilitate any procedure, as Portugal real estate lawyers have the power to perform certain notary acts (such as powers of attorney, signature acknowledgments, certification of translations, etc.)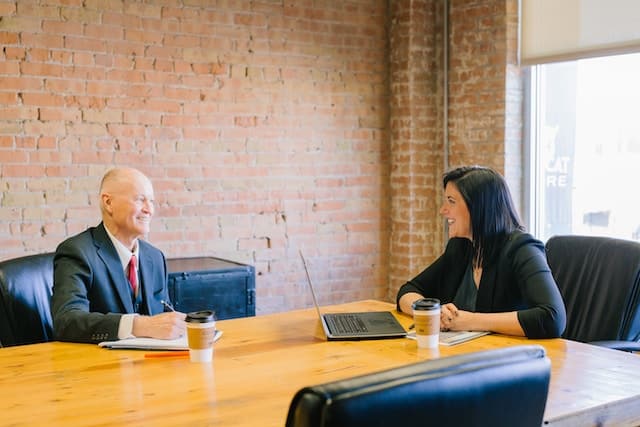 Whether you are looking to invest in residential developments, office buildings, or in the tourism sector, ensliting rela estate lawyers can be an essential step to ensure success. In addition to a real estate department, law firms are made up of other departments, such as the tax department and notary and registration department, whose services may be required during the purchasing process.
As you can see, a lot goes into the process of making a real estate investment in Portugal. To make the search for a real estate lawyer easier, and to find the law firm that meets you exact requirements, we've created a brief checklist of things to consider when researching real estate lawyers:
Law firms have many practice areas. When assessing a law firm, ensure that they have a real estate department or specialized team that works in Portugal real estate law.
Find out whether these real estate lawyers have experience working with international investors and have in-depth knowledge of the services and documents you will require as an expat.
When browsing the website of a law firm, read any comments and reviews that previous clients have left. This will give you an idea of their client portfolio, sales history, whether they have a solid reputation and the kind of comprehensive service you can expect to receive, their expertise, experience in the Portuguese market, etc.
As a foreign investor, it is especially important to do your due diligence when putting together your real estate team. Whether you employ the services of a law firm, realtor, or buyer's agent, exercising due diligence will help to build your confidence in the ability of these parties to deal with all real estate matters relating to your case and give you peace of mind throughout the whole process.
If you are looking for a law firm in Lisbon, this article may come in handy: Real Estate Lawyer Lisbon: An Overview.
Legal framework
We've delved into why working with a Portuguese real estate law firm can be an excellent idea to ensure that, from a legal perspective, there are no issues with your property purchase.
Some of the key legal factors to be aware of include the following. A law firm with extensive knowledge or real estate will be able to assist you with each.
Property ownership and property rights: In Portugal, property rights are protected by various laws. Private ownership of land and real estate is recognized and safeguarded.
Land ownership: Real estate transactions must be registered with the Land Registry, which maintains public records of property ownership and related documents. This registration process ensures the legal protection of property rights.
Due diligence: Conducting due diligence is crucial in real estate transactions. Buyers should verify the property's legal status, ownership history, and any encumbrances. They should also run due diligence on the seller, ensuring they are legally able to sell the property.
Contract: Real estate transactions involve a promissory contract (Contrato-Promessa de Compra e Venda) and a Final Deed (Escritura) signing between the parties. These contracts are essentially the purchase agreements with the terms and conditions of the sale. They will also be able to assist you with lease contracts.
Property disputes: Property disputes can arise, such as boundary disputes or issues related to property access. Resolving such disputes may require legal action.
Note that if you are interested in investing in commercial projects, which include office spaces, shopping centers, leisure sectors, or a retail park, a law firm will be able to assist you, providing a full service to ensure that legal needs are met. Likewise, for tourism projects, working with real estate lawyers is a good idea.
Legal Fees
Legal fees for real estate acquisitions in Portugal can range from €2000 to €5000, depending on the property type, purchase price, and complexities of the purchase. Plus, different real estate lawyers will have different fees. Real estate lawyers will discuss the costs with you upfront. Lawyers will provide you with a full service to ensure that legal matters are covered.
Initial Consultation: Finding the Right Lawyer For You
After you have made a list of potential lawyers to work with, you'll want to hone in on law firms that can provide you with the best service possible. Make a list of key questions to determine their suitability, and ensure they can provide a full service, assisting you throughout the process. You will want to work with a lawyer who will go the extra mile to ensure everything is in order.
Some questions to consider asking real estate lawyers are:
What are their main practice areas and experience in handling cases similar to mine?
How will you approach my case, and what is your strategy?
What are the potential risks associated with my case?
What is your fee structure and billing method?
How do you prefer to communicate, and what is your response time?
Can you provide references from past clients or examples of successful cases you've handled?
What is the likely timeline for my case?
What are the next steps if I choose to hire you?
What documents or information should I bring to our next meeting?
What is a buyer's agent?
In addition to a legal representative, and working with a reputed law firm, another professional service that you could make use of is a buyer's agent. While a traditional real estate company works for the seller, a buyer's agent (known as a buying agent in the UK) works for you, the buyer. Their aim is to find the right property that fulfills your requirements at the right price. They also provide you with support during the negotiation process and transaction process and liaise with real estate lawyers and service providers to simplify the real estate process and give you peace of mind. So, if you are beginning your house hunting in Portugal, a buyer's agent could be a good option.
Check out our article: Buy a House in Portugal with a Buyer's Agent
Goldcrest: Who we are and how we can help you
Here at Goldcrest, our focus is on you, the buyer. As a buyer's agent, we tailor our services to your needs and interests, providing impartial expert advice. We manage the entire process, from research to sourcing and acquisition, to help you save time, money, and hassle. Whether you are looking for a swish villa in Comporta or a beach house in the Algarve, we provide a service tailored to your unique requirements. Find out more about our services by scheduling a call with us. Aside from this, you can make use of our extensive list of contacts in the real estate industry. Our real estate team works to ensure that your property buying process runs as smoothly and as hassle-free as possible. If you are looking for a reputable law firm, international developers, or accountants, we can point you in the right direction.
Further reading
Here are some articles you may find useful if you are interested in buying property in Portugal:
Member of the AIPP
Goldcrest is proud to announce that we are a member of the AIPP (Association of International Property Professionals).  
Based in London since 2006, over 380 corporate members in 31 countries are part of the AIPP association, which delivers consumer education and protection, industry best practices, and business development.  
AIPP provides support in three key areas:  
International professional accreditation
Sales promotion and client leads
Knowledge, training, and community
This AIIP seeks to improve standards for buyers of foreign property. As a member of the AIPP, we are best positioned to help foreign buyers secure their dream home in Portugal.  
Frequently Asked Questions about Real Estate Lawyers in Portugal
What do real estate lawyers do?
Real estate lawyers have many practice areas. A law firm in Portugal can draw up and review documents and contracts that are related to the sale and purchase of a property, such as purchase agreements, lease agreements, mortgage documents, title documents, and transfer documents. They can also facilitate procedures on your behalf using their power of attorney, handle complex matters of the law, advise on legal matters pertaining to your purchase of property (including consequences and obligations), and ensure that your interests are protected during the process. In short, they can provide a full service to ensure that all the legal areas are covered on real estate matters in Portugal. 
When should you get a real estate lawyer?
It is always recommended to employ the services of a law firm or real estate lawyer when buying or selling property, particularly when doing so in a foreign country. Legal services are required at various points throughout the sale and purchase of real estate, so it may be beneficial to employ a real estate lawyer from the start of the process. Real estate lawyers will be able to assist you with the legalities throughout the process of real estate acquisitions, providing a full service on this front. 
Do you need a lawyer to buy real estate in Portugal?
We highly recommend working with a qualified real estate lawyer who has extensive experience to help you navigate the complex legal and administrative aspects of the transaction. They will be able to provide a full service on the legal factors to consider. A real estate lawyer can review contracts, conduct due diligence, ensure the property has a clear title, and protect your interests throughout the process. Keep in mind that laws and regulations can change, so it's essential to consult with a legal professional if you are considering buying property in Portugal.
Is English power of attorney valid in Portugal?
To ensure the validity of your UK power of attorney in Portugal, you must adhere to the necessary steps to have it acknowledged and approved according to Portuguese regulations. This involves obtaining an apostille and obtaining a stamp from a certified translator, which confirms the legitimacy of the translation.
What are the legal fees for selling property in Portugal?
When it comes to legal fees for selling property in Portugal, lawyers' fees vary considerably depending on the law firm. Usually, the cost will be between €2,000 to €5,000 to enlist the assistance of a law firm in Portugal.
What qualifications and certifications should I look for in a Portugal real estate lawyer?
Look for a Portugal real estate law firm that is reputable, has good credentials, and can provide a full service. For example, check if the real estate lawyers are a member of Global Law Experts (GLE).Global Citizen Solutions, Goldcrest's residency and citizenship division, is a member of GLE, ensuring quality legal advice. Also, looking for real estate lawyers with specific experience in working with expats is important so that you can rest assured they know what they are doing, having worked on similar cases.
What is the role of a real estate lawyer in the purchase and sale of property in Portugal?
A law firm in Portugal specializing in real estate will oversee legal aspects, review contracts, ensure compliance, and provide advice in property transactions in Portugal. It is very important to consult real estate lawyers when buying or selling property in Portugal to ensure the process is hassle-free.
What are the typical fees for hiring a Real Estate Lawyer in Portugal?
When it comes to working with law firms in Portugal, lawyers' fees vary considerably. Usually, the cost will be between €2,000 to €5,000 to work with real estate lawyers in Portugal.
How can a real estate lawyer help with property title searches and verification?
Lawyers examine property records to confirm ownership, resolve title issues, and ensure a clean title transfer between the buyer and seller.
What are the potential legal pitfalls in Portuguese property transactions?
When it comes to property acquisitions in Portugal, pitfalls may include unclear property or land titles, zoning issues, outstanding debts, or hidden liabilities that a lawyer helps identify and address. They will also be a godsend in ensuring thorough due diligence of both the seller and the property and, in general, ensure that no stone is left unturned when it comes to checking the legal parts of real estate transactions. Their practice areas will include validating purchase agreements and due diligence.
How can a real estate lawyer help with contract drafting and review in Portugal?
A real estate lawyer ensures contracts accurately reflect the deal's terms, protecting your interests and complying with Portuguese property law.