Updated: July 14, 2023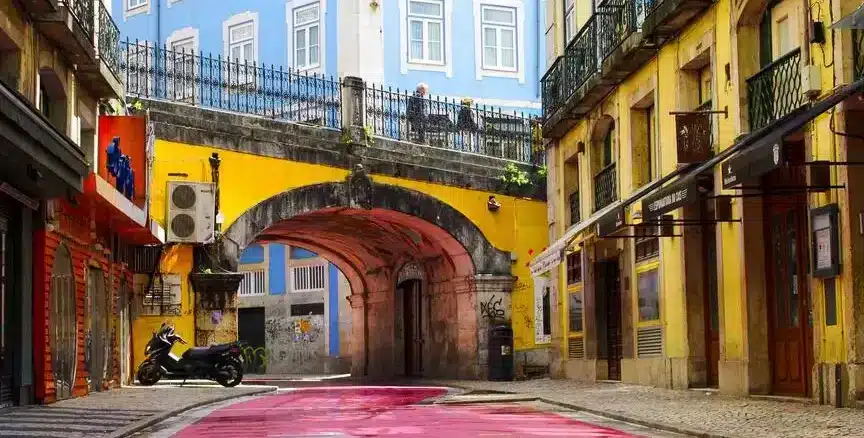 Many foreigners may be asking themselves if it's possible to own property in Portugal, especially if they're not citizens of the European Union (EU). The good news and short answer is "Yes"! And even better, one of the most encouraging qualities of Portugal is that there are no restrictions for foreigners who want to buy a home in the country.
In this article, we'll guide you through everything you need to know about buying real estate in Portugal as a non-EU citizen, including an overview of Portugal's real estate market and the types of property available to buy.
Portugal Real Estate Market: An Overview
The real estate market in Portugal has experienced significant growth and has become an attractive investment option in recent years. Factors such as a stable economy, affordable prices, and a high quality of life have contributed to its appeal among both domestic and international buyers.
One of the key drivers of the Portuguese real estate market and its success is the Golden Visa program, which grants residency to non-EU investors who purchase private property above a certain value. This has attracted a considerable influx of foreign buyers, particularly from countries like the United States, China, Brazil, and the United Kingdom.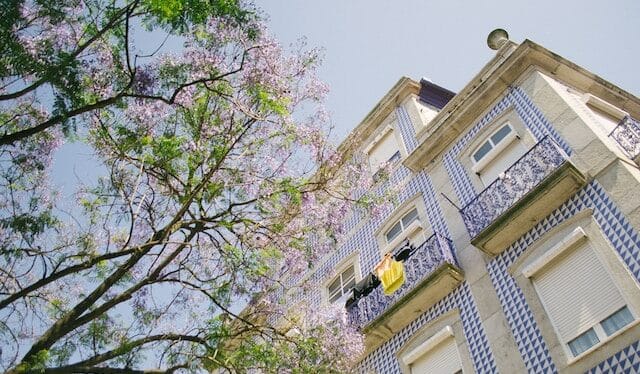 The main areas of interest for property investment in Portugal include Lisbon, Porto, and the Algarve region, which are renowned for their vibrant cities, beautiful coastlines, and cultural heritage. Additionally, the short-term rental market, particularly through platforms like Airbnb, has gained popularity, offering attractive returns for property owners.
However, it's worth noting that certain challenges exist in the market, such as limited housing supply in popular areas and rising property prices in certain segments. Despite these challenges, the Portugal real estate market continues to offer a promising investment landscape characterized by growth opportunities and a diverse range of property options.
Below is an overview of Portugal's property market in the Lisbon and Porto areas. It shows how property prices have evolved between 2017 and 2022.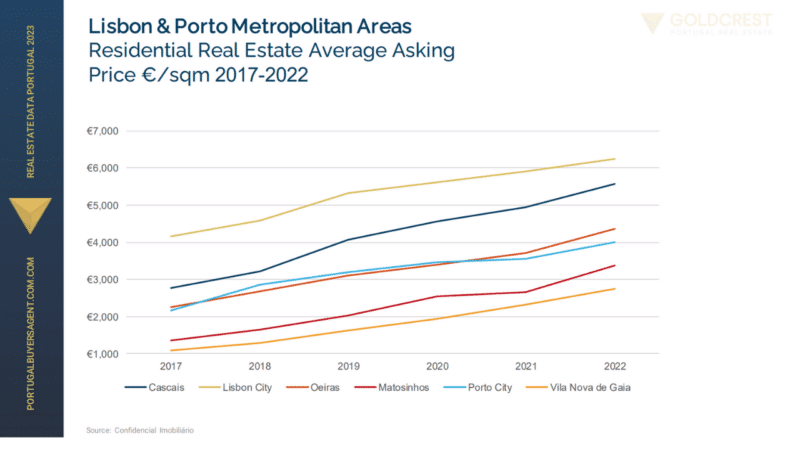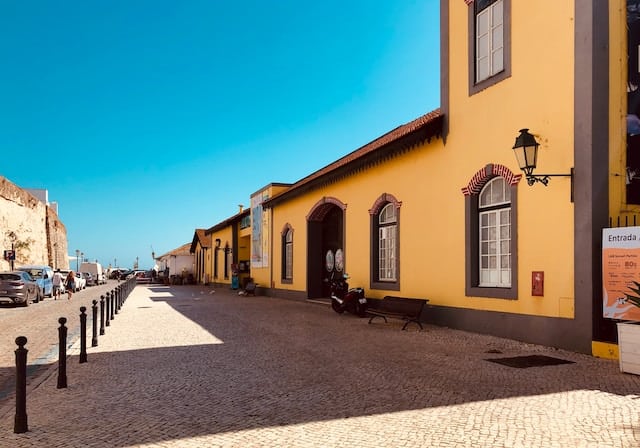 How hard is it to buy property in Portugal as an American?
The Portugal Golden Visa
The advent of the Portugal Golden Visa in 2012 made it relatively straightforward for foreigners to buy real estate property in Portugal. Although a minimum investment amount is needed (from €500,000 or €350,000 in low-density areas), this option has proven popular amongst non-EU citizens, including US citizens,who want to start a new life in Europe. 
The Golden Visa grants you the right to reside, work, and study in Portugal, as well as travel without restrictions within the Schengen area. Furthermore, after a period of five years, you may become eligible for permanent residency or even citizenship in Portugal.
It's worth noting that the Portugal Golden Visa may be coming to an end in 2023, so if this sounds like the perfect route to owning real estate in Portugal, then consider applying as soon as possible. You should also note that there are restrictions to where you can buy real estate, as per changes made in 2022. You can find out more about this here. 
Buying property without a visa
Foreigners do not need a visa to buy real estate in Portugal or spend a minimum amount, as for the Golden Visa, but there are a few things you should consider and be aware of. To live in Portugal as a British or US citizen, you'll need a visa after three months. You may need to check your country's visa requirements before you come to Portugal. 
Generally speaking, there are not many limitations for both residents (individuals legally residing in Portugal) and non-residents (individuals legally residing elsewhere) when it comes to purchasing property in Portugal. However, it is important to be aware of certain factors for foreign property ownership.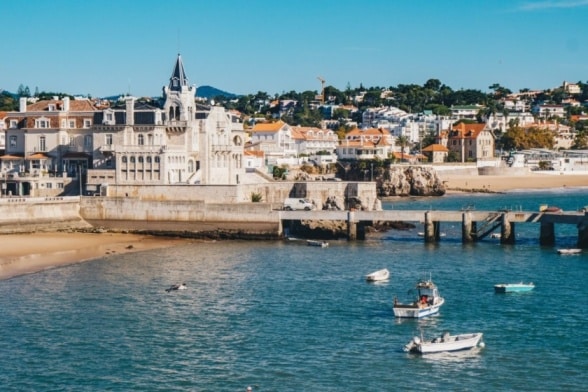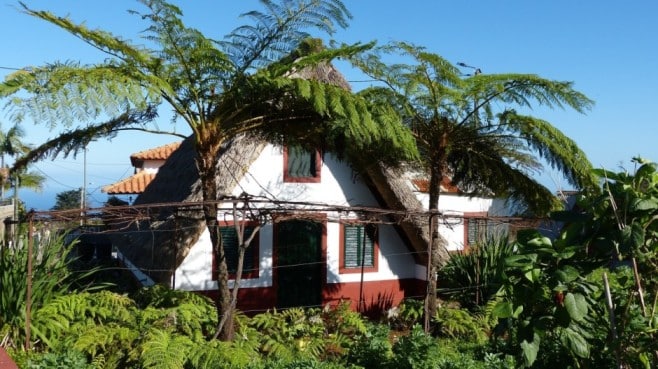 Owning property in Portugal does not automatically grant you residency status in the country, nor does it entitle you to spend more time in Portugal compared to individuals who don't own property. This became evident for many British citizens after Brexit, as they discovered that despite owning property in Portugal, they were still subject to the Schengen Visa rules, which allow a maximum stay of 90 days within every 180-day period.
Another important aspect to consider is the availability of mortgages. Generally, residents have greater borrowing options compared to non-residents. Therefore, if you plan on obtaining a mortgage to purchase property in Portugal, it is advisable to determine the maximum amount you can borrow before making an offer. 
For residents in Portugal seeking a mortgage, a deposit or down payment typically falls between 10 percent and 20 percent. On the other hand, non-residents looking for a mortgage usually require a deposit of approximately 30 percent, although there may be cases where the percentage is slightly lower. Consulting with a mortgage broker can provide further guidance on this matter.
Finally, it's crucial to consider future scenarios, particularly when you decide to sell your property, be it private or commercial real estate. The regulations regarding capital gains differ for residents and non-residents, as well as for individuals residing within the EU and those residing outside of it.
What do you need to purchase real estate in Portugal as a foreigner?
An essential part of the buying process when buying property in Portugal is getting the NIF number, a tax identification number that is essential to open a bank account in Portugal. 

The latter, in turn, is also essential to buy property and make any kind of business transactions within the country, so your first port of call should be to get a NIF number. You should have no issues with Portuguese banks to set up an account with them.
You can apply for the NIF number yourself or can get an attorney to assist you. Alternatively, for an all-around personalized and hassle-free service, you can ask our colleagues from GetNIF to help you with this.
In addition to this, you will need the following documents:
Photo ID: A valid identification document that verifies your identity.

Contrato Promessa de Compra e Venda

(CPCV): The buying contract or property deed that outlines the terms and conditions of the property purchase.

Energy Certificate

: This document provides information about the energy efficiency of the property and must be presented to you by the seller.

Imposto de Selo

: The stamp duty payment, which is a tax required for property transactions.

Caderneta Predial

: The land register document that contains information about the property, including its location, boundaries, and registered owner.
Having these documents is essential for a smooth and legally compliant real estate transaction in Portugal.
Property Tax
There are certain taxes you should also be aware of, which you are liable for, on top of the purchase price of the property. You'll have to pay property taxes, such as immovable property tax (IMI) and property transfer tax.
IMI tax is the tax you pay after becoming an owner of a property. The rate is around 0.3 percent to 0.45 percent, depending on the municipality. Your local tax office should be able to confirm the exact amount you have to pay.
Property transfer tax (Imposto Municipal sobre Transmissoes, or IMT tax) works in the following way: If the property you bought is a main residence, you don't need to pay transfer tax on the initial €92,407 of the property's purchase price.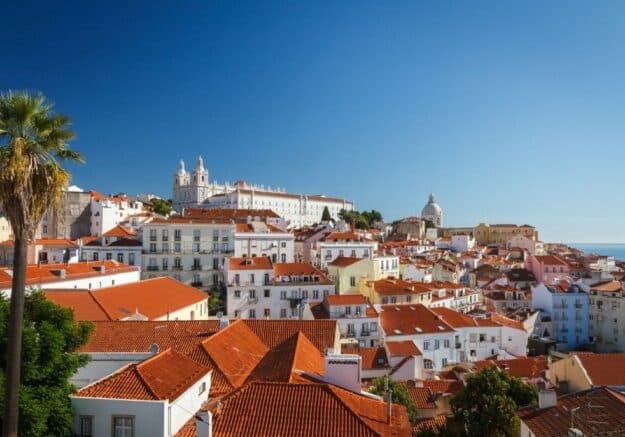 Types of property available in Portugal
Portugal offers a diverse range of property types to suit various preferences and budgets. Whether you're looking for a charming city apartment, a coastal villa, a rustic farmhouse, or a modern condominium, there are options to cater to different lifestyles and investment goals.
In urban areas such as Lisbon and Porto, you can find a mix of historic apartments with intricate architectural details, contemporary city lofts with modern amenities, and townhouses nestled in charming neighborhoods. These properties often provide convenient access to cultural attractions, shopping centers, and vibrant nightlife. Real estate prices in cities are usually higher than in rural places.
If you prefer a coastal lifestyle, Portugal's Algarve region is renowned for its stunning beaches and offers a plethora of options, including beachfront villas, townhouses in resort communities, and apartments with breathtaking ocean views.
For those seeking a quieter rural retreat, the countryside of Portugal provides opportunities to purchase traditional cottages, farmhouses, or even land to build your dream home. Additionally, the real estate market in Portugal includes commercial properties, such as offices, retail spaces, and hotels, which can be attractive for investment purposes.
Generally speaking, Portugal offers a wide variety of property types, ensuring that buyers can find something that suits their preferences, whether it be a primary residence, a vacation home, or an investment property.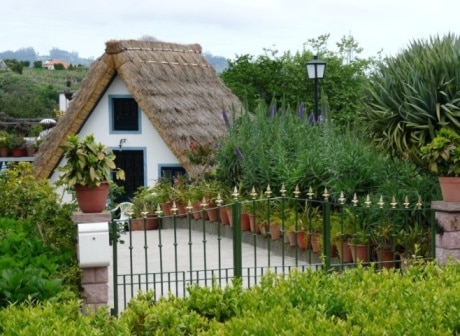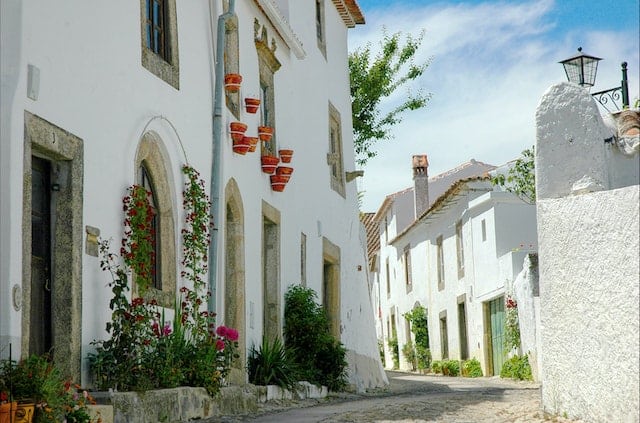 In Summary
Buying property in Portugal as an expat is a real possibility, and with the right guidance and support it's also not time-consuming or stressful. A buyer's agent such as Goldcrest can take all the hard work from you and find your ideal property for you, which may be better than consulting one of many real estate agents in Portugal.
What's more, with our sister companies Global Citizen Solutions and GetNIF, we are your one-stop-shop for all things related to citizenship, banking, taxes, and real estate. Why not book a non-binding call with us today to find out more about your options?
 You may also find the following articles of interest:
Frequently Asked Questions about Foreigners Buying Property in Portugal
What is required to buy property in Portugal as a foreigner?
As a foreigner, buying property in Portugal is relatively straightforward. With regards to documents, you'll need the following:
Your NIF number (Portuguese tax number)

A Portuguese bank account

A valid photo ID, such as your passport

Proof of address

Sales contract

Energy Performance Certificate

Stamp duty paid

Land register document