Updated: February 23, 2023
Best areas to find a Palace for Sale in Portugal | Goldcrest
With a rich history, there are many areas to find a palace for sale in Portugal. From the Moors to the Middle Ages, traces of Portugal's past are still very present today. If you are looking for a palace, where you can live alongside Portuguese history, then there are several options available to you to cater to this elegant lifestyle. 
Across the country, you have stunning palaces. Each could provide you with the most unique home available to you. If you are looking for something truly special, then investing in a palace is certainly an attractive option. 
In this article, we'll provide you with the practicalities of buying a palace in Portugal. This will include providing you with a rough idea of the prices of palaces, how to start looking for a palace and how the Portugal Golden Visa could be an option for you.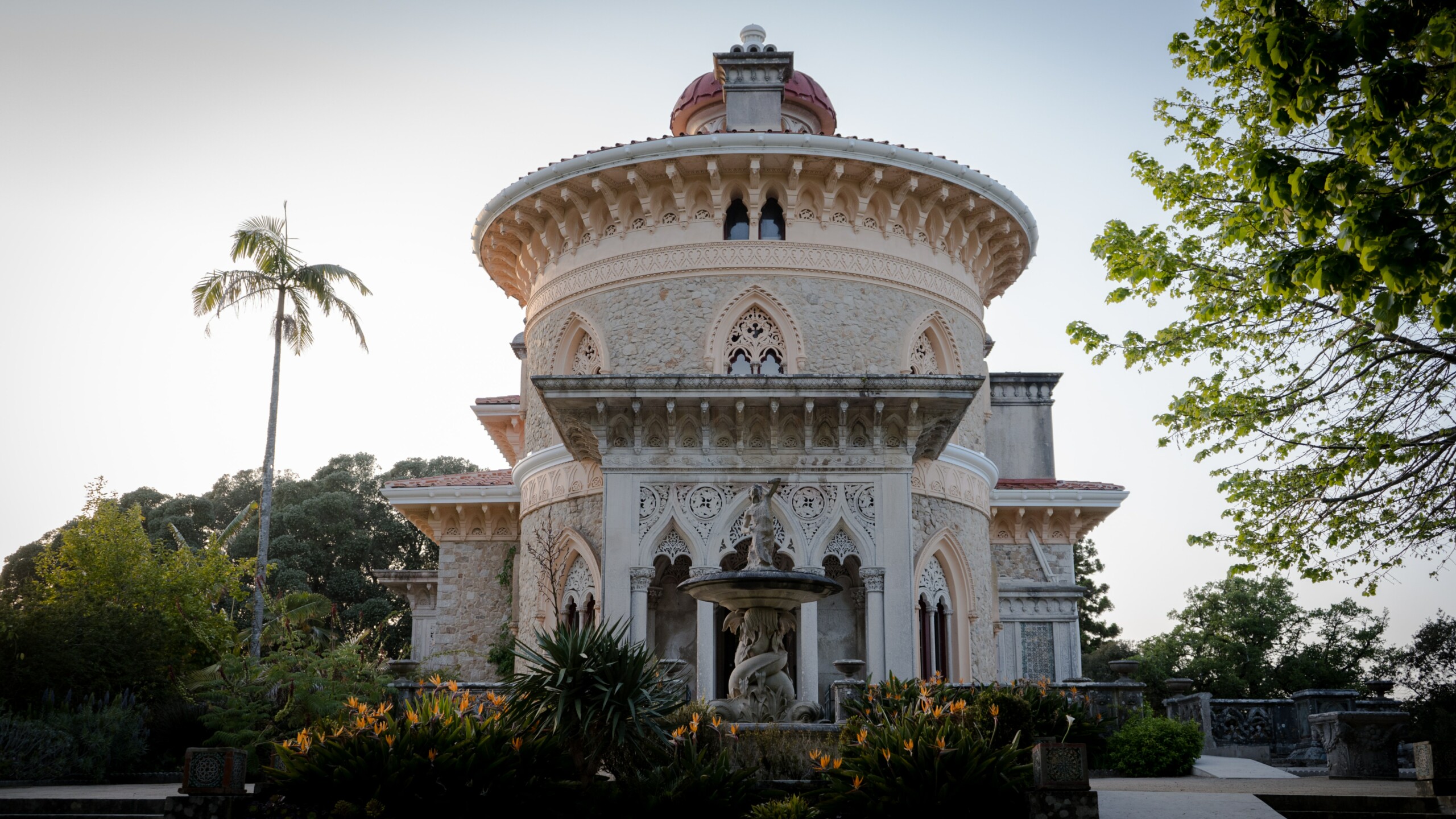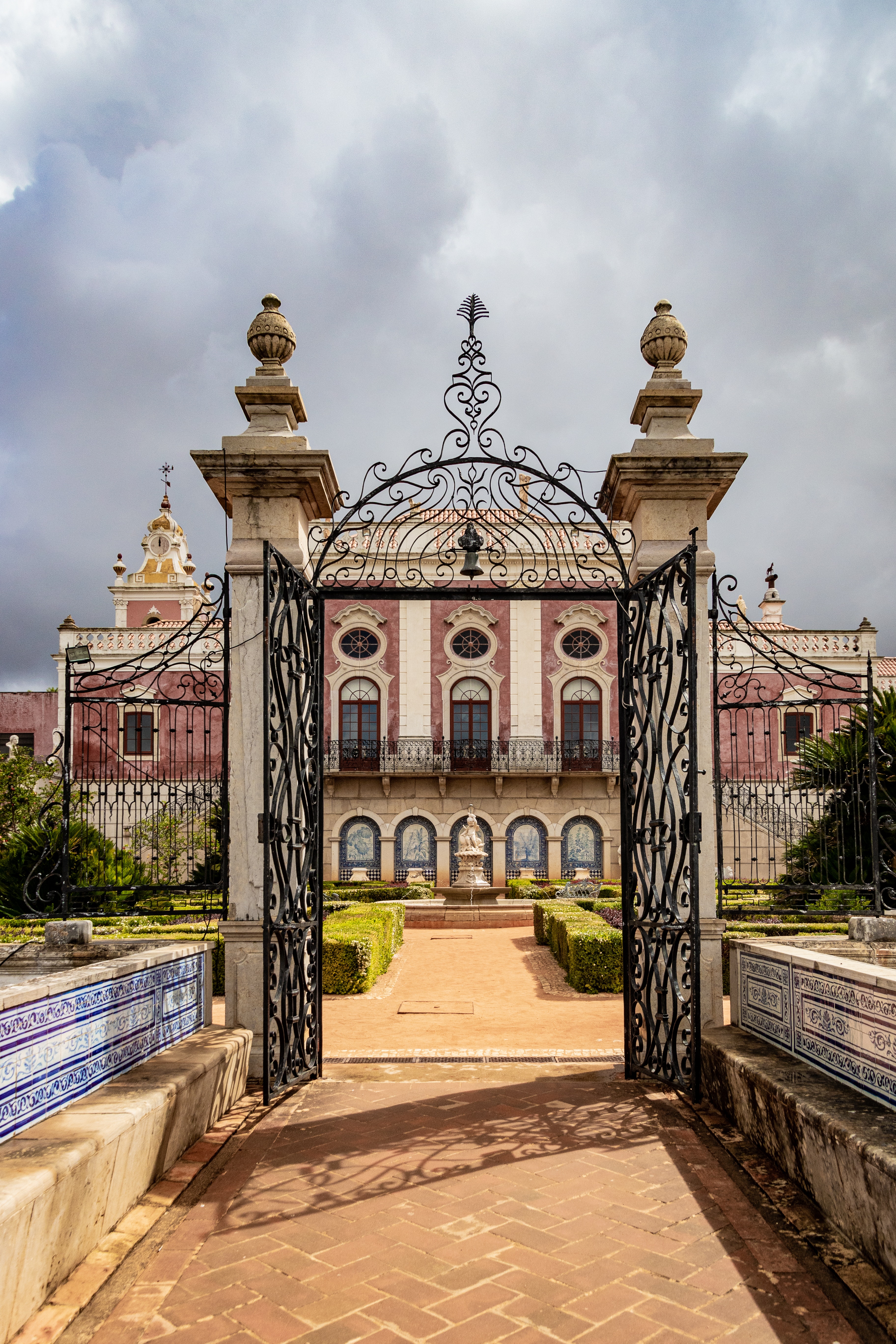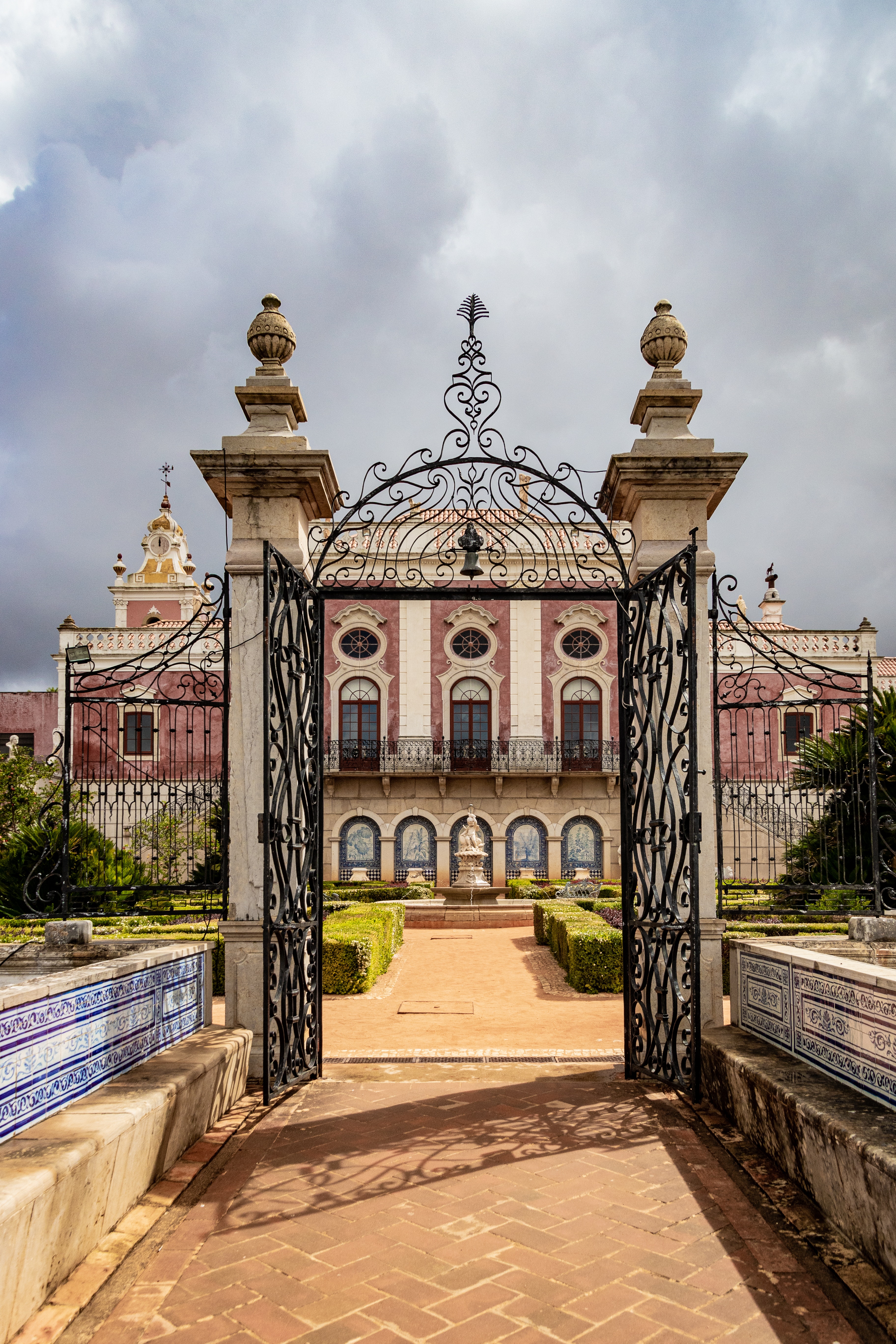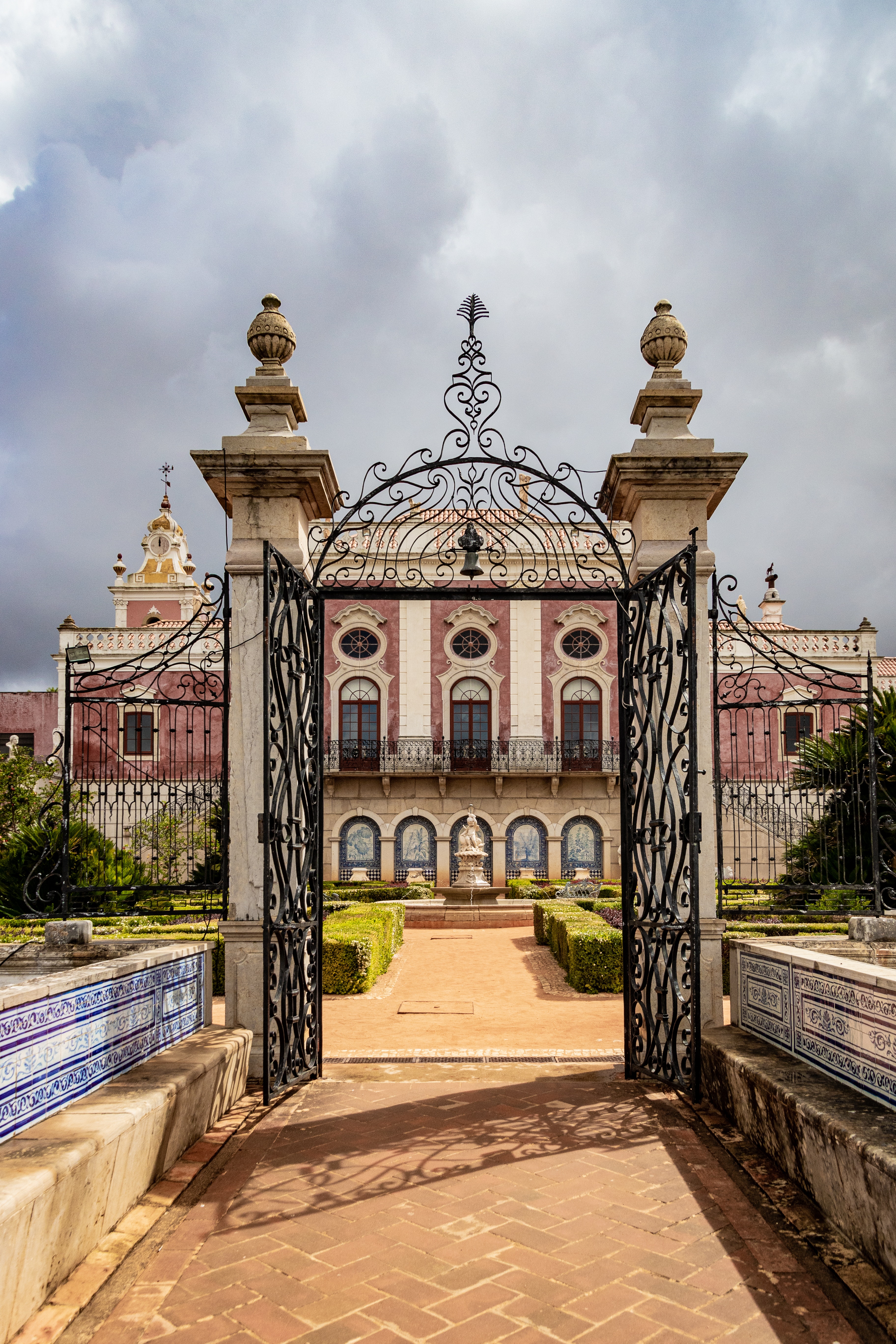 Palaces in Portugal
Each palace showcases a unique window into the history of Portugal. Whether they are full of color, romantic-style statues, sunkissed terraces, or have acres of gardens with fountains and colorful flower beds leading up to tall ornamental doors. 
If you have visited Portugal, you will no doubt have admired one of the many palaces in the country. Take the colorful and famous Pena Palace in Sintra, for example. This is a fine example of 19th Century style architecture, with decorative battlements, vivid terraces, and mythological statues. In the Sintra mountains, it is no wonder why this is one of the most sought-after palaces in Europe. 
The array of locations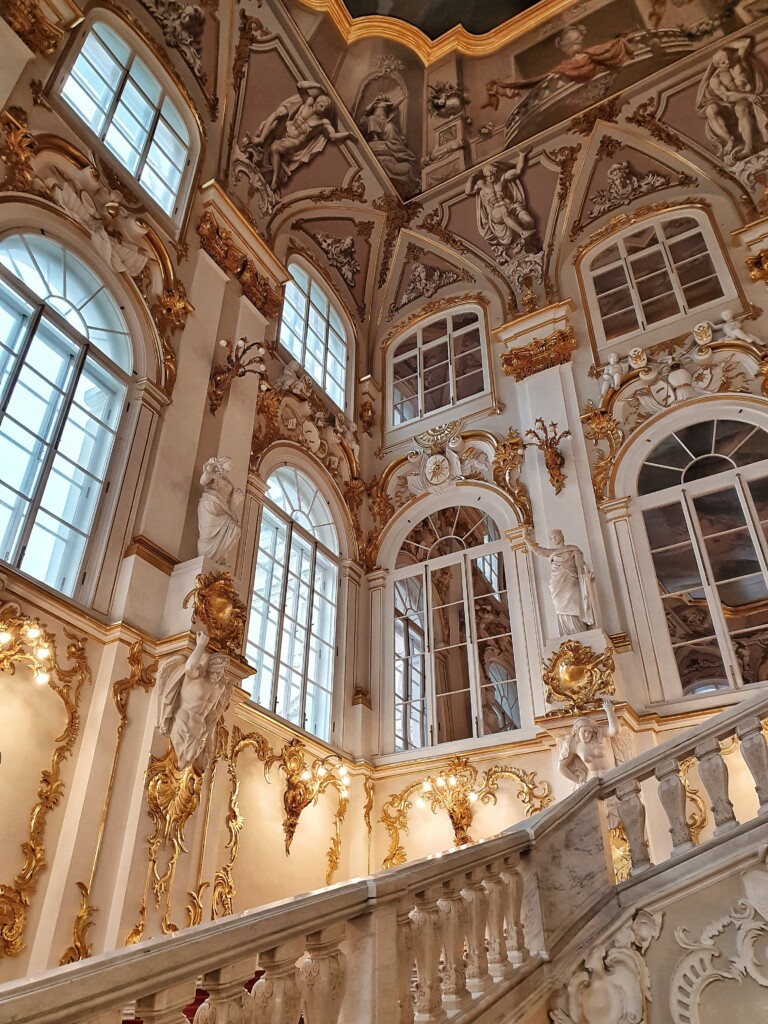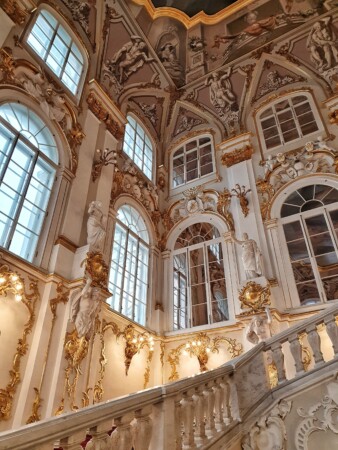 Particularly in the cities Lisbon and Porto, you will be able to enjoy views of these historic monuments scattered across the cities. The palaces symbolize the power and wealth of families in the past. 
Palaces in Portugal, in general, are kept in optimal conditions, as the result of exact restoration works and flawless care. They continue to provide a window into the past of the noble families in the country.
If this leads you to assume that palaces in Portugal are just to be admired, then think again. In recent years, palaces have increased in popularity, alongside a greater appreciation for their beauty.
There are many palaces for sale in the country that could provide you with an extremely viable investment. From the north to the south of the country, you have palaces that could provide the most luxurious home possible. 
Practicalities of Buying a Palace in Portugal
Investing in a palace must be one of the most luxurious options available to investors. And where better to make the purchase than in Portugal? The balmy climate allows you to enjoy the vast palace grounds throughout the year. 
Here, we will provide you with an overview of where to look for a palace for sale in Portugal. Following this, we will show the typical price range of palaces here. 
We will also provide you with information regarding the Portugal Golden Visa, and how this could be an option to receive an entryway into Europe.
Where to find a Palace for Sale in Portugal
If you want to buy any property in Portugal, the best place to start is with research. From this, you will get initial insights into where to find a palace for sale in Portugal. This will also provide you an idea of the types of palaces that are available in the country. Also, this is a good way to find a rough estimate of the prices involved. 
It is worth considering having an independent buyer's agent, such as Goldcrest, on your side who can help you scout your luxury property and provide information on potential pitfalls that could slow down the process. 
This could include additional documentation that you will need to buy here. Due to their historic nature, palaces may require additional paperwork and it is likely that you will need to check with the local Camara (local chamber) when making renovations to the property. 
If you are looking to invest in the historic fabric of Portugal, but are not sure about a palace, you can see our Ultimate Guide to Castles for Sale in Portugal. 
How much does a Palace for Sale in Portugal cost?
A palace is a considerable financial investment. However, in comparison to other European countries, Portugal offers some of the most affordable properties for sale. Nonetheless, prices will vary. You will also find smaller-size palaces for sale and larger-scale palaces.
To give you an indication of the prices, we've provided you with some examples. 
An 18th century, seven-bedroom palace in Lisbon, with an interior of 12,787 square meters (and 0.69 acres) will cost you 7.500.000 € EUR. Close to Lisbon, a 19th century, 12-bedroom palace in Sintra, will cost you 6.500.000 € EUR, with 0.56 acres. 
Take an 18th Century palace in Elvas, for example, close to the eastern border of Portugal with Spain. This 10 bedroom palace (8169 square meters interior, 0.56 acres), would cost you 12.600.000 €. 
The Portugal Golden Visa was launched in 2012. Since its inception, it has become one of the most popular residency-by-investment schemes in the world. The scheme enables non-EU citizens with a doorway to the rest of Europe. 
For the Portugal Golden Visa real estate option, you will need to invest €500,000 in a property that is located in an interior area. You can also invest in real estate rehabilitation in interior areas, which is €350,000. Low-density areas are defined as having no more than 100 inhabitants per square kilometer or a GDP that is 70% lower than the national average. If the property is also located in a low-density area, then a 20% discount applies. To see more about the differences between what is considered interior and low-density, consult our article here.
Best Areas to find a Palace for sale in Portugal
Palaces can be found across Portugal. As such, there are many areas in Portugal where you can find a palace for sale. However, many palaces can be found in Lisbon and its northern sister, Porto, in the north.
Here, we will provide you with a short introduction to some of the potential areas where you can find your new elegant palace of luxury. 
Lisbon
The cosmopolitan centerpiece of Portugal. With its narrow streets, colorful houses, and wide views of the River Tagus. 
In the early morning, you can see the coffee shops slowly opening with the early morning sun, calmly waking up the city. In Lisbon, it is normal to be walking along a street and see the dim outline of an 18th-century palace emerge. 
Lisbon is a good point of call if you are looking to find a palace for sale in Portugal. You have the best of both worlds. A vibrant, modern city with booming startups and a tech scene. This contrasted nicely with palaces and old streets where life has not changed too much over the years. 
Sintra
Northwest of Lisbon, you have Sintra, with some of the most breathtaking palaces. The palace of Sintra was the summer residence for the Portuguese royal family for many years. 
The palaces here are expertly located, in the heart of the beautiful Sintra mountains, but also close to some of the best beaches that the country has to offer such as Praia Grande and Praia das Maçãs.
Porto
The city of the moment. The city where investors are flocking to. While Lisbon remains the cosmopolitan city of the country, Porto is giving the capital a run for its money.
Northern Portugal is the proud home of many historic monuments. If you want to lose yourself amongst grand façades, unique architectural detail, and thought-provoking paintings, there are many palaces where you will be stunned by their grand designs. 
Indeed when it comes to palaces in the city, there are many beautiful ones to admire. Although not for sale, the 19th-Century Palácio da Bolsa is the most visited monument in Porto. This is the Stock Exchange Palace located in the heart of the historic center of Porto. 
The Interior
The interior of the country is home to some of the most beautiful palaces in the country. An added attraction to buying a palace in the interior is that they will be viable for the Portugal Golden Visa residency-by-investment scheme after the changes come into play on January 1, 2022.
The Portuguese countryside is also very underrated when compared to other areas in the country. The beaches, hip cities, and islands of Madeira and the Azores are often favored over the tranquility and beauty of the interior of the country. 
The interior of Portugal has some of the very best food and wine. As such, owning a palace in the depth of the country, overlooking vineyards or fragrant orange trees, is arguably the finest location to own a palace.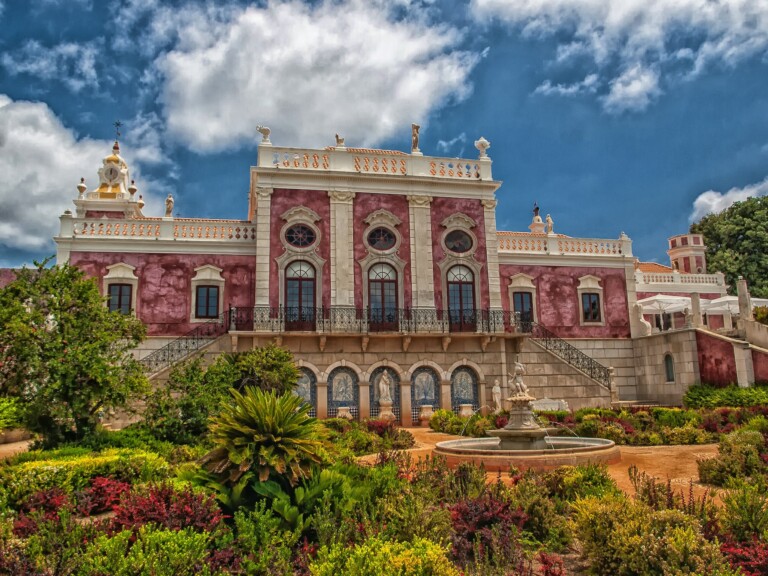 Why work with a Buyer's Agent?
A buyer's agent will help you in getting the results that you are after. This will involve helping you in crucial decisions with the buy that are tailored to you. 
This includes providing you with up-to-date advice on the best areas to buy property, or in this case a palace. 
As a local real estate expert, Goldcrest is able to provide you with independent advice. This includes help with the due diligence of the property, and insights into potential pitfalls to look out for. 
Frequently Asked Questions about looking for a Palace for Sale in Portugal
1. Where is the best place to find a palace for sale in Portugal?
There are different viable locations. However, it will depend greatly on where the palace for sale is located. This is because there are only so many palaces on the market. Start with research and then work from there, with a trusted buyers agent on your side. 
2. What can you expect when you buy a property in Portugal?
Buying property in Portugal can be a very good option. With affordable properties in comparison to other countries, the country has a very developed real estate market. Indeed, the COVID-19 pandemic caused house prices to fall in some locations. However, on the national level and in many key areas such as Porto, house prices continued to rise.
The Portugal Golden Visa scheme also is a very attractive option for non-EU international buyers looking for a solid residency-by-investment scheme and the perks of an EU resident 
3. Are there restrictions on foreigners when they buy a property in Portugal?
No, there are no restrictions for foreigners when buying a property in Portugal. Indeed, the real estate market is heavily influenced by its international community of buyers. 
Historic buildings, however, may require further documents. Speak with an experienced lawyer to advise you when buying a palace here.