Updated: August 22, 2023
Portugal's real estate market has become highly sought-after in recent years, with expats from all walks of life cottoning on and relocating to this sun-drenched gem in the Iberian Peninsula. From retirees looking to spend their golden years in the Algarve and young professionals enjoying working remotely from the Silver Coast to families relocating to the charming capital, Lisbon, or investors if you are considering snapping up a property in Porto, if you are considering buying a house in Portugal, then you are on to a winner. This buying a house in Portugal guide will provide you with crucial information on the topic, from delving into the most desireable areas to understanding the taxes that you'll need to be aware of. 
Is it easy to purchase real estate in Portugal as a foreigner?  
The first question that you'll probably want to know is whether it is easy to purchase real estate in Portugal as a foreigner. And the simple answer is yes. There are no restrictions to non-Portuguese buying property in the county, and you'll have the exact same rights as Portuguese nationals.  
One important consideration is that, if you are looking to move to Portugal, you will need to secure residence in the country. For example, if you are a UK citizen, you will only be able to stay in the country for three months without securing a residency permit.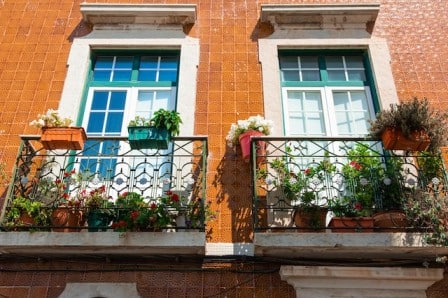 Residency schemes, such as the Portugal Golden Visa, Digital Nomad Visa, or D7 Visa are good options to consider.  
You will need to obtain a NIF number (Portuguese tax number), and it is also a very good idea to open a bank account in Portugal.  
To secure a NIF and bank account before even coming to Portugal, you can use the following services: 
Alternatively, you can visit your local tax office to get your NIF. If going to your local tax office, we recommend getting there early to avoid long waiting times.
What is the property market like in 2023? 
The Portuguese real estate market has been moving from strength to strength in recent years, with real estate prices increasing by around 80 percent since 2017, due to high demand and lack of supply.  
Below you can see the price increases and average house prices in key Lisbon and Porto Metropolitan areas. As you can see, across the board, real estate prices have been on the rise.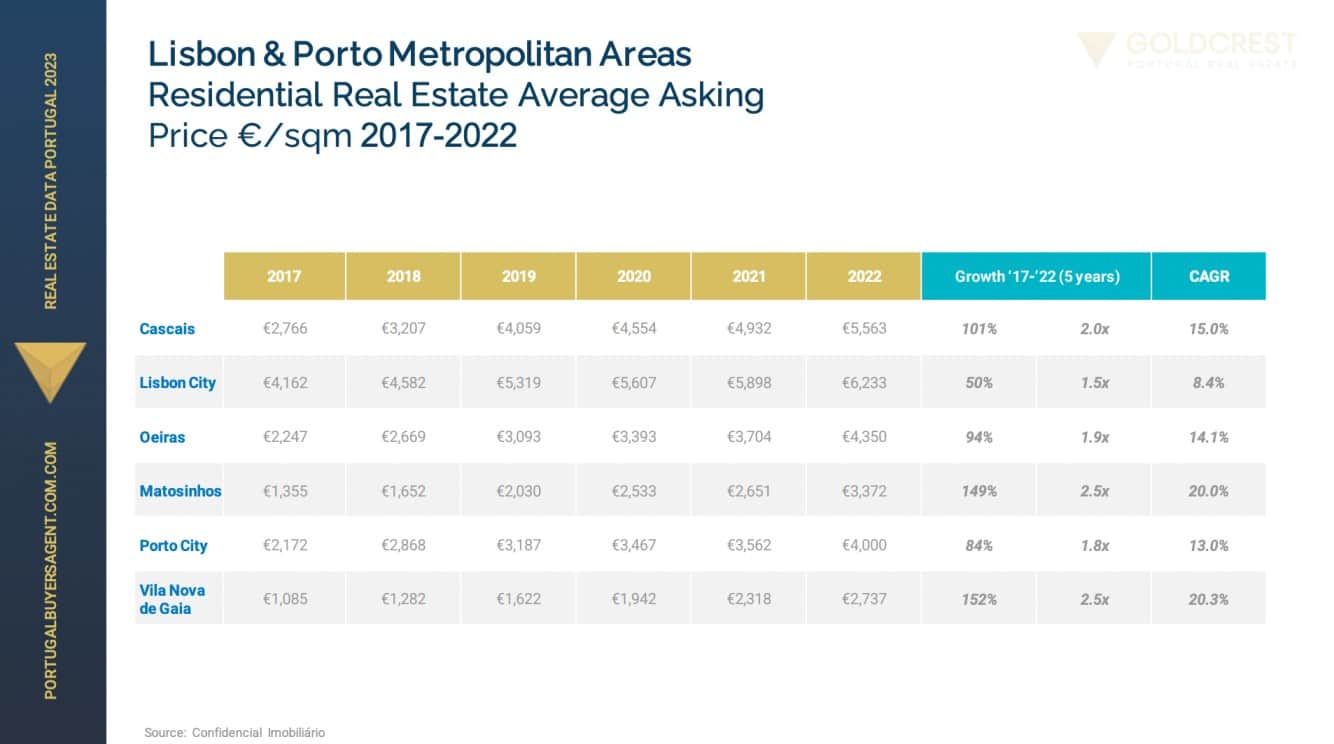 Is it the right time to buy property in Portugal? 
Although property prices are on the rise, buying a home in Portugal is an outstanding investment, whether you are looking to move to the country or simply want to buy to rent out your property. With high demand and limited supply, you'll  find options for both renting out your property in the short term or long term.   
Pros of buying property in Portugal
Some of the advantages of buying property in Portugal include: 
An investment in a dynamic market with a high return on investment potential

 

Low cost of living compared with other countries in Western Europe

 

Sublime climate with incredible summers and mild winters

 

Top-quality education and healthcare services

 

Sixth safest country in the world, according to the

2022 Global Peace Index

 

The Portuguese, in general, speak excellent English

 

Incredible gastronomy

 

Festivals and events throughout the year

 
Cons to buying property in Portugal
Some of the disadvantages of living in Portugal are the following 
Many houses lack central heating

 

Bureaucracy can be slow, so fairly simple processes can take some time

 
What are the most desirable areas in Portugal? 
Cobblestone streets winding through centuries-old neighborhoods, sun-kissed beaches stretching as far as the eye can see, and a cultural tapestry woven with a long history, from the Moors to the Romans – Yes, Portugal has lots to offer buyers. You'll find modern apartments and luxury villas across the country. In this section, we'll run over some of the best places to buy property in the country, from the bright lights of Lisbon to the sandy beaches of the Algarve. Note that this list is by no means comprehensive, as you'll find stunning locations up and down the country. Desirable areas not mentioned here include Aveiro, Coimbra, and Viseu. 
Lisbon
Aside perhaps from the Algarve, Lisbon is the most well-known part of Portugal. This mesmerizing capital city effortlessly embraces the past and the present, enchanting all who grace its streets. From the cobbled streets of Alfama to the dynamic neighborhood of Baixa, with boutique shopping and buzzing nightlife, you'll find something for any buyer. Families should consider Estrela, with its wide open parks, and you also have Parque das Naçōes, with its futuristic cable cars and top-quality restaurants spilling out on the street, with fabulous views of the River Tejo. Lisbon beckons you with open arms, inviting you to immerse yourself in its vibrant culture and irresistible charm. 
Cascais
Located just a short drive from Lisbon, Cascais is a charming coastal town that has become synonymous with luxury living. Its beautiful beaches, excellent restaurants, and thriving cultural scene make it a favorite among affluent residents and tourists alike. Cascais also boasts top-notch golf courses, marinas, and a relaxed ambiance, making it an ideal place for those seeking a more refined and laid-back lifestyle. 
Algarve
Does the Algarve need any introduction? This sublime part of southern Portugal is renowned for its stunning coastline, golden beaches, and excellent climate. It has become somewhat of a mecca for tourists, expats, and retirees seeking a sunny, beachside lifestyle. Besides its natural beauty, the Algarve offers world-class golf resorts, charming fishing villages, and a lively social scene. Areas like Faro, Albufeira, and Lagos are particularly popular among property buyers. If you are thinking about moving to the Algarve, it shouldn't take you long to settle in. There are an array of activities to get involved in, such as water sports, yoga classes, and cooking classes, where you'll be able to get to know fellow expats.  
Porto
The second biggest city of Portugal, Porto, has evolved quite drastically over the years, now competing with Lisbon as the country's most talked about city. Yes, Porto can certainly hold its own, with its charming narrow streets, fabulous riverside restaurants and cafes, and boutique stores. If you are looking for lovely beaches, you'll find many close to Porto, and many activities to get involved in, such as surfing, yoga, or even cooking classes. Plus, for the discerning buyer, you'll find a wide range of Portugal luxury homes – the city was recently ranked as one of the ten most popular cities for those that want to buy luxury real estate. 
Alentejo
For those looking to escape the hustle and bustle of city life, the Alentejo region in southern Portugal offers a tranquil and idyllic setting. Known for its rolling plains, vineyards, olive groves, and medieval hilltop villages, Alentejo provides a slower pace of life and a strong connection to nature. It's a popular choice for those seeking rural retreats and a more traditional Portuguese lifestyle, and would be the perfect part of the country to find a spacious countryside house at a very reasonable price. The Alentejo is often favored by locals as a top vacation destination, given the beauty of the countryside and the delicious food on offer.  
Comporta and Melides
Comporta and Melides, located in the Alentejo region, have gained popularity in recent years. Located in the southwest of the country, Comporta and Melides hug the Portuguese coastline and are characterized by their pristine beaches, sand dunes, and untouched natural beauty. The architecture here is also unique, embracing nature in the design of many buildings while still keeping the typical style of the Alentejo region. Comporta, in particular, has attracted attention from celebrities and jet-setters, and has been nicknamed the "Hamptons of Europe," making it a chic and exclusive destination to move to.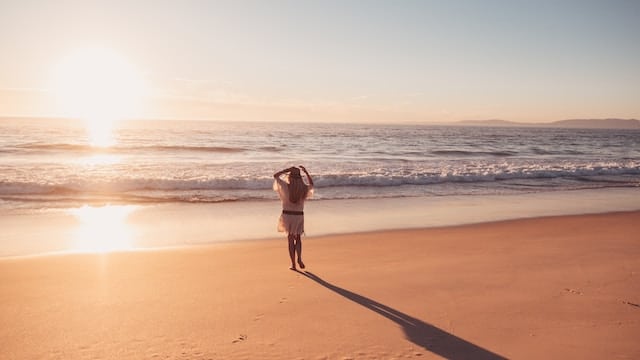 Where is the cheapest place to buy property in Portugal? 
The cost of buying a house in Portugal will completely depend on what you are looking for. The north of Portugal and the center of the country are amongst the most affordable areas of Portugal. In the Alentejo, you'll also find stunning properties at very reasonable house prices.  
In the north of the country, the average asking price for properties in 2022 was €1,496 per square meter, while in the center, this figure stood at €1,616.  
The Alentejo region was a little more expensive, with property prices at €2,554. However, this is still quite affordable when you can compare the type of property available in the region, with the equivalent in other Western European countries.  
Also, it is worth noting that these are asking price values, and sales prices can be much lower than this. Sellers tend to sell their properties by a set date and are often constrained by other variables. It is also worth considering that, as these are averages, the prices can also be more expensive than this, although this is much less common.  
Step by Step: Buying a House in Portugal
In this section, we'll provide you with a short step-by-step guide to buying property in Portugal. 
Step 1: Financing your property
Before embarking on the journey of buying a house in Portugal, it's essential to assess your financial situation and explore your financing options. If you plan to take out a mortgage, research various Portuguese banks to find the best interest rates and terms that suit your needs. There are many different banks offering mortgages for foreigners, so it's important to determine which one provides the best deal based on your requirements. Also, ensure that you have a clear understanding of the associated costs, including taxes, legal fees, and property registration expenses. 
Step 2: Find the perfect property
When searching for properties, you should have an idea of where you would like to buy and the type of property that you would like to purchase. For this, it is worth setting a budget and conducting thorough research online to get a basic understanding of the Portuguese property market. When scouting out properties, consider factors like location, amenities, proximity to essential services, and potential for rental income if you intend to use the property as an investment. It is also worth listing the assistance of real estate professionals, who will understand the market and can help you find the perfect property that meets your needs.  
Step 3. Making an offer and negotiation
 When you find a property that fits your criteria, it's time to make an offer. If you work with a real estate professional, they can help you with this, enabling you to secure the property at the best possible price. Negotiation is a customary part of the process in Portugal, so be prepared to engage in back-and-forth discussions with the seller until both parties reach a mutual agreement.  
Step 4: Reservation Agreement and Promissory Contract (CPCV)
Once the offer is accepted and the negotiations conclude successfully, you may have a preliminary step (Reservation Agreement) that is basically used to show your intent to purchase the property and to ensure that the property is "off the market" while you make your final decision. Usually, with the signing of the Reservation Agreement, a reservation fee of between €6,000 and €10,000 will need to be paid. This can be completely refunded should you not move forward with the purchase. However, the refundability of the reservation fee and the terms for the refund to be made will have to be clearly stated on the Reservation Agreement.
The following step is the Promissory Contract (Contrato Promessa de Compra e Venda – CPCV). This contract solidifies the transaction and typically requires you to pay a deposit, which is often around 10 percent of the property's purchase price. The CPCV is signed in front of a Notary. At this stage, ensure that you fully understand the terms and conditions outlined in the contract before signing it. The CPCV legally binds both parties to proceed with the sale according to the agreed-upon terms. 
Step 5:  Sign the Escritura (Final Deed)
The final step in the process is signing the Escritura, also known as the Final Deed. This is the formal contract that transfers ownership of the property from the seller to the buyer. It must be signed in the front of the Notary. Before signing, ensure that you or your legal representative thoroughly review the document and clarify any doubts. At this stage, you will be required to pay the remaining balance of the property price, as well as other associated fees and taxes. Once the Escritura is signed, you become the official owner of the property, and the process is complete. 
Finding the Perfect Property for Your Needs
Each buyer will be after something slightly different, and it is important to have a clear picture of what you are after and have a budget in mind. Here we'll guide you through the main points to finding the perfect property in Portugal.   
How to begin your search
Define your requirements

: Make a list of your specific needs and preferences. Consider factors like location, size, budget, amenities, proximity to schools, healthcare services, transport, and other important facilities.

 

Determine your budget

: Establish a realistic budget for the property purchase and think about whether you will need a mortgage. This will help you narrow down your search and focus on properties within your price range.

 

Research neighborhoods

: Conduct thorough research on different neighborhoods to find areas that align with your lifestyle and preferences. Look for information on schools, for example, if you are moving with your children, and potential for future growth, if you may rent out the property in the future.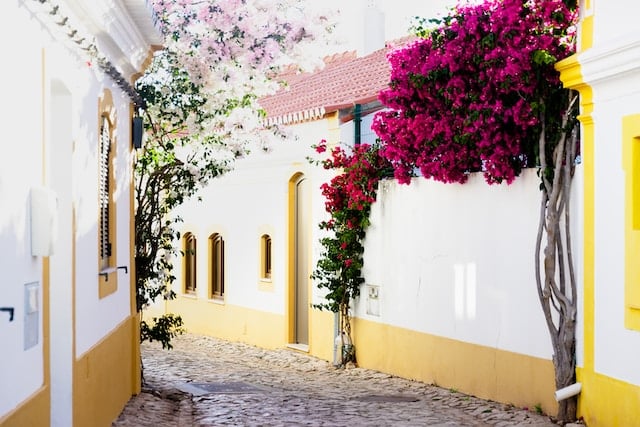 Navigating property websites
It's important to note that there is no one place to find all the properties on the market, and instead, you'll find a fragmented market. It is, therefore, useful to enlist the help of real estate professionals. Buyer's agents will also have access to properties that you will not find elsewhere on the market. With this said, here are a couple of tips to make the most out of property websites: 
Websites often have advanced search filters that you can utilize to help you refine your search based on your requirements and compare property prices between neighborhoods to help you understand the market. 

 

Consider setting up email alerts on property websites to receive notifications when new properties meeting your criteria become available.
Working with real estate experts
Work with a real estate professional:

Consider enlisting the services of a reputable real estate agent or buyer's agent. A qualified agent can provide valuable insights, access to exclusive listings, and guide you through the entire buying process.

 

Communicate Your Needs

: Clearly communicate your requirements to your real estate agent, so they can focus on finding properties that match your criteria.

 
Property viewings 
Schedule Viewings

: Once you have shortlisted some properties, schedule viewings to physically inspect them. Pay attention to the property's condition, layout, and potential renovation needs. Real estate professionals will be able to arrange viewings on your behalf. 

 

Ask Questions

: During viewings, don't hesitate to ask questions about the property, the neighborhood, or any ongoing or planned developments. A top tip is to have some questions written down beforehand so that you can be sure to cover all the bases. Also, speak with neighbors to get a feel for the neighborhood. It is also worth visiting the property in the daytime and at night, as places can have a distinctly different feel to them depending on when you visit

them

. 

 
Evaluating property prices and investment potential
Consider the long-term investment potential of the property. You should take into account factors like potential rental income, property appreciation, and the overall economic prospects of the area. 
Navigating the Portuguese Legal System
Navigating the Portuguese Legal System can be tricky, particularly for individuals unfamiliar with the country's legal procedures. 
What documents do I need?
When buying property in Portugal, you will need to have a passport and a NIF number, as we mentioned before. A NIF number is needed to make any financial transaction in the country. You should also consider opening a Portuguese bank account. You can visit your local tax office to get your NIF, or you can get one online before you arrive in Portugal, as mentioned previously. 
Regarding the property documents, your lawyer will ensure that all the documents are in order before you continue with the purchase.  
Due diligence
Due diligence plays a crucial role in real estate transactions, enabling you to identify any legal issues or potential obstacles that need to be addressed before proceeding with the transaction. Your lawyer will conduct due diligence checks on your behalf. This can include issues with the property, but also with the seller.  
Notary services
Notaries in Portugal play a significant role in legalizing and authenticating documents and agreements. Notary services involve witnessing the signing of important documents, verifying identities, and ensuring compliance with legal requirements. For example, the CPCV and the Escritura need to be signed in from of a Notary.  
Golden Visa Portugal
The Portugal Golden Visa is one of the most popular residency by investment schemes in the world, and has helped boost the Portuguese economy through foreign investment since it was launched in 2012. 
While it is no longer possible to invest in residential property in certain areas under the scheme – residential property has to be located in a designated interior part of the country – it is still possible to invest in commercial real estate anywhere in Portugal.  
With this said, there are several stunning areas where you can still invest in residential real estate, such as Sagres, the Douro Valley, and the autonomous islands of Madiera and the Azores. You'll also be pleased to know that if you are looking to invest in a low-density area, then a 20 percent discount will apply. You can find out more in our article: Invest in Portugal Low Density Areas.  
However, bear in mind that a new law is likely to come into place in the next 30-45 days that will rule out real estate investments in their entirety. 
You should begin your application now if you would like to invest in this pathway. Our residency and citizenship division, Global Citizen Solutions, are more than happy to help you kickstart your application today. 
You can read more about the Golden Visa real estate option ending in our article: Portugal Ending Its Golden Visa Program. 
Mortgages in Portugal: How to Get a Mortgage as a Foreigner in Portugal
The maximum borrowing capacity hinges on the loan-to-value (LTV) ratio, which is determined by dividing the loan amount by the value of the property used as collateral.  
When it comes to getting a mortgage, there are important distinctions to make about whether you are a resident of Portugal or a non-resident. In Portugal, fiscal residents can borrow up to 90 percent of the value for their primary or permanent residence and up to 80 percent for a second holiday home. It's important to note that this ratio is calculated based on the lower value between the purchase price and the bank appraisal. For non-residents in Portugal, the maximum loan-to-mortgage ratio is typically between 60 percent to 70 percent of the purchase price or bank appraisal, with slight variations depending on the specific bank. 
To get a mortgage in Portugal, the first step is to approach a bank or mortgage broker. After this, the following steps are usually followed: 
Get a mortgage quote from the bank or mortgage broker

 

Application forms delivery

 

Mortgage offer

 

Valuation report

 

Completion arrangements

 

Payment (all the associated mortgage-related fees, tax office fees, and taxes) and signing (property deeds and mortgage deeds)

 

There are different types of mortgages that you can take out, fixed-rate mortgages or variable-rate mortgages. You can read more about these different types and a more detailed overview of the process in our article:

Portugal Mortgage: Taking Out a Mortgage in Portugal

.

 
Buying a House in Portugal Taxes
When it comes to buying a house in Portugal, you will need to be aware of the taxes that you will need to pay. In this section, we'll delve into the taxes that you will need to consider.
Municipal Property Tax (IMI)
The IMI (Municipal Property Tax) is an annual tax that you will need to pay and is determined by the property's municipality. The rates range from 0.3 percent to 0.8 percent based on the property type and location. The IMI is calculated on the property tax value (VPT), which is generally lower than the market price. Properties in rehabilitation areas with completed works may be IMI-exempt for three years, and if registered as a permanent residence, the exemption can be extended for five additional years upon request. 
Property Purchase Tax (IMT)
The IMT (Municipal Tax on Onerous Transmissions of Real Estate) is a property transfer tax. The tax rate varies from 0 percent to 8 percent based on factors like property type, location, purchase price, and intended use. If the buyer is a tax resident in a blacklisted jurisdiction, the rate increases to 10 percent. The property transfer tax must be paid before the purchase is completed, and it's calculated based on the property value or declared amount in the deed. You can use an online calculator to determine the exact percentage. 
You can calculate IMT (property transfer tax) using our Portugal property tax calculator.  
Stamp Duty
Imposto do Selo (Stamp Tax) is one of the oldest state taxes and is an additional transaction tax for real estate transfers. Typically, it amounts to 0.8 percent of the deed's total value and must be paid at the time of purchase. 
AIMI (Wealth Tax)
If you're investing in a higher-end property in Portugal, take note of the Portuguese Wealth Tax (AIMI). This post-purchase tax applies to properties exceeding €600,000. There are three levels of taxation based on property value:  
0.7 percent tax for properties valued between €600,000 and €1 million

 

1 percent tax for properties valued between €1 million and €2 million

 

1.5  percent tax for properties valued above €2 million

 
The €600,000 threshold applies individually. If the property is jointly owned with your partner, AIMI will only apply if the property's value exceeds €1.2 million.  
Captial Gains Tax
When you sell your Portuguese property, any capital gain from the sale may be taxable. Capital gains refer to the profit made from the property's sale. 
You need to include the purchase details of the property, including the price paid and any invoices for renovations, in your tax return for the year of purchase. These details will be considered in the capital gains assessment. 
However, if you reinvest the total selling price in a new home, you may be exempt from capital gains tax. This exemption applies if the property sold was your permanent residence and corresponds to your tax address. To qualify, you must purchase a new property and reinvest the selling price within 24 months prior to the sale or 36 months after the sale. By informing the Portuguese Tax Authorities of your intention to reinvest, the capital gains tax is suspended. 
Once you've purchased the new property, the tax authorities will calculate the profit and verify that you used it to buy the new home. Remember to document the new property as your family's permanent residence within 12 months after the reinvestment. 
Can you purchase a house in Portugal with crypto?
In Portugal, it is now possible to purchase a property using Bitcoin. The first recorded instance of this occurred in May 2022, when an investor bought a property in the city of Braga using cryptocurrency. It is also possible to sell your house for crypto in Portugal.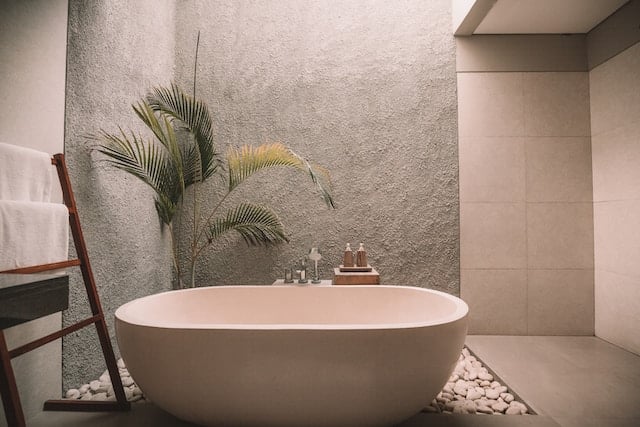 Maintaining and Managing the Property
Property maintenance
Alongside working with a lawyer to conduct due diligence and working with a surveyor to ensure there are no issues with the interior or exterior of the property, it is important to continue to maintain the property, particularly if you are looking to sell the property in the future.  
Homeowner Associations (HOAs) in Portugal
In Portugal, properties featuring shared elements like buildings, amenities, or land follow a co-ownership system similar to condominium ownership in the United States, albeit without the presence of homeowner's associations. This arrangement allows multiple owners to share ownership responsibilities and benefits without the formal structure of an HOA. 
 You can find out more in our article: Homeowner's Association Portugal: An Overview. 
Finding property management services
 If you are renting your property out, it can be worth working with a property management company to take care of the upkeep of the property on your behalf.  
You can find out more in our article: How to Find a Property Manager in Portugal. 
Goldcrest: How We Can Help You Secure the Ultimate Property
Goldcrest is a buyer's agent that is based in Lisbon and the Algarve. We provide expert, impartial advice on real estate investments and how to buy property in Portugal. From scouting out the perfect property through to property acquisition, we have you covered throughout the process. 
If you are looking to purchase property in Portugal, don't hesitate to get in touch. Our team of skilled experts is available to solve all your real estate doubts, offering insightful expertise and strategic advice.   
Why choose Goldcrest?
Local knowledge:

With offices located across Portugal, our presence nationwide allows us to assist you personally across the country.

 

Independent service:

As an independent buying agent, we do not represent any development or project. Our service is entirely tailored toward each individual client, providing you with everything you need to secure the perfect property at the best possible price. As an impartial advisor on the market, we work solely on behalf of our client and provide a service tailored to your needs and requirements. 

 

Streamlined process:

Our real estate agents speak English and Portuguese, and our service is completely focused on providing you with a hassle-free buying experience, saving you time. 

 

Experienced team:

Our expert real estate team has a vast local knowledge of the Portuguese property market. We have cutting-edge technology and metasearch tools at your disposal to provide full market coverage, ensuring the best investment choices and negotiated prices.

 

Network of partners:

Lawyers, property management services, builders, architects, designers, and landscape gardeners, again saving you time and hassle by providing you with trusted experts in their field of work. 

 

Member of the

AIPP

(Association of International Property Professionals), delivering company best practices and upholding professional values.

 
Frequently Asked Questions about Buying a House in Portugal 
Can a US citizen buy a house in Portugal? 
Yes, a US citizen can buy a house in Portugal. Portugal allows foreign nationals, including US citizens, to purchase real estate within its borders. If you would like to live in the country for more than three months, you will, however, need to secure residency in Portugal.  
Can a UK citizen buy a house in Portugal?  
Yes, a UK citizen can buy a house in Portugal. Portugal welcomes foreign buyers, and citizens of the United Kingdom are no exception. You will need to secure residency in the country if you want to live in Portugal for more than three months out of a six-month period.  
Can a non-citizen buy a house in Portugal? 
Yes, non-citizens will have no problems buying a house in Portugal. The country places no restrictions on foreigners buying property in the country or foreign property ownership. However, you will need to secure residency if you intend to live in the country. 
Is it a good idea to buy a house in Portugal? 
Buying a house in Portugal is an excellent idea for several reasons. The country offers a high quality of life, a pleasant climate, and beautiful landscapes. Additionally, property prices are relatively affordable compared to many other European countries. However, it's essential to conduct thorough research and consider factors such as location, local regulations, and your personal circumstances before making a decision. 
Are there any restrictions on buying a house in Portugal as a foreigner? 
The country places no restrictions on foreigners buying property in the country. Whether you are buying a house in Portugal as an American, a Canadian buying a house in Portugal, or if you are from any other country, you should face no restrictions. Note that if you are looking to also live in Portugal, you will need to secure legal residency in the country. 
What is the process for buying a house in Portugal as a foreigner? 
The buying a house in Portugal process can be broken down into the following steps: 
Step 1. Decide whether you'd like to take out a mortgage to finance your property.
Step 2. – Find the perfect Portugal property
Step 3. Negotiation
Step 4. Reservation Agreement
Step 5. Promissory Contract (CPCV)
Step 6. Sign the Escritura (Final Deed)
what fees do you pay when buying a house in portugal?
When it comes to buying a house in Portugal costs, this includes real estate agent fees, notary and registration fees, stamp duty, and legal fees. It's crucial to budget for these expenses when calculating the total cost of purchasing a property. 
Can I get a mortgage to buy a house in Portugal as a foreigner? 
Yes, many banks in Portugal offer mortgages to foreign buyers who are looking into buying a house in Portugal.
Should I work with a real estate agent or a buyer's agent?  
In Portugal, real estate agents represent the seller and earn a higher commission for a higher sale price. Conversely, a buyer's agent works on behalf of the buyer. Although real estate agents are expected to prioritize your best interests, opting to collaborate with a buyer's agent can be advantageous due to the inherent conflict of interest. By doing so, you can benefit from their assistance in identifying the finest properties at the most favorable prices.