Updated: August 11, 2023
Tavira, Portugal, is a stunning, historical coastal town in the Algarve, Portugal's sunny and most southern region. Tavira is well known for the River Gilão, which flows into the Atlantic Ocean through the breathtaking lagoons of the Ria Formosa Natural Park. Tavira's medieval town center is a magnet for visitors and tourists but also a popular destination for expats from all over the world.
This article gives an idea of the cost of living in Tavira for those who are considering making this charming town their new home. You'll learn about the average costs of real estate, everyday essentials, utility costs, as well as childcare, and expectations of salaries.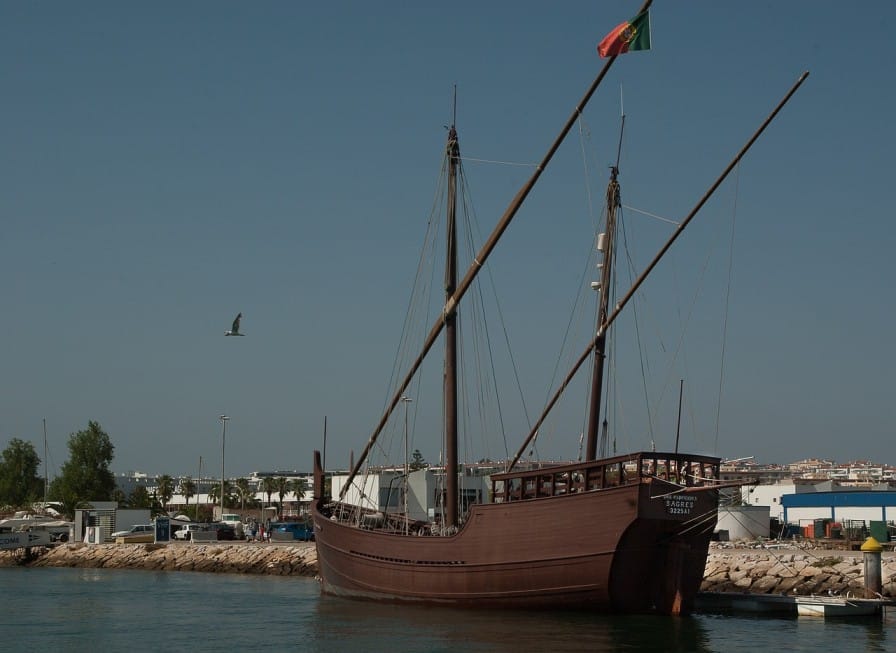 About Tavira
Living in Tavira, Portugal, is like living in a postcard-perfect town. Located in the eastern Algarve region, Tavira effortlessly captivates residents and visitors alike with its idyllic ambiance and rich history. The town's picturesque cobblestone streets lead residents through a maze of whitewashed houses adorned with colorful facades and decorative tiles, creating a truly enchanting atmosphere.
Tavira's historic centre is impressive, and ancient churches, charming plazas, and the iconic Roman Bridge stand as testaments to its past. Exploring the town reveals hidden gems at every turn, from the traditional artisan shops to the lively markets offering fresh produce and local crafts.
Tavira Island, also known as Ilha de Tavira, is a popular tourist destination located off the coast of the town of Tavira, and is part of the Ria Formosa Natural Park. Located on this island is also Praia da Terra Estreita, also known as Terra Estreita Beach. It is known for its pristine sandy shores and calm, clear waters. 
It is a relatively peaceful beach that is often less crowded compared to other more popular tourist spots in the Algarve. The beach is lined with colorful traditional fishing boats, creating a picturesque scene.
With the Ria Formosa Natural Park on its doorstep, Tavira boasts an abundance of natural beauty. Pristine beaches stretch along the coastline, providing opportunities for relaxation and water sports. The park's diverse ecosystems of salt marshes, lagoons, and islands invite nature enthusiasts to explore its trails and observe a wide array of bird species, some of which are rare and endangered.
Tavira's culinary scene is a delightful blend of traditional Portuguese flavors and international influences. Quaint restaurants serve up delicious seafood dishes, while cozy cafes provide the perfect spot to enjoy a cup of coffee or indulge in a pastel de nata (Portugal's traditional egg-custard tart). Whether you're after an Irish Bar, an inexpensive restaurant, or fine dining, Tavira has it all for you.
For expats and locals alike, life in Tavira offers a harmonious blend of history, natural splendor, and a warm community spirit, making it an enchanting place to call home.
Prices in Tavira
Generally speaking, Tavira offers more affordable prices compared to other coastal towns in Europe. However, because of its popularity among locals, expats, and tourists, the Algarve region is slightly more expensive than many other regions of Portugal. It's therefore attractive for an active expat community, digital nomads, and remote workers.
In the next section, you'll get an overview of average prices for various items that an expatriate may require, including education expenses, in case you decide to start a new life with a family and dependents. These costs are based on the latest data from Numbeo as of June 2023.
Rent per Month
Rental prices in Tavira depend on where you rent, the space you need, and the condition of the property. Overall, you can expect to pay an average of €760 per month for a one-bedroom apartment in Tavira's center and around €1,700 per month for a three-bedroom apartment.
Rental prices in the villages and areas outside Tavira are similar to that of Tavira itself and, depending on the condition of the property, can be more expensive than central Tavira, especially if you're renting a bigger place with lots of extras, such as a swimming pool or extensive balconies with views across the sea.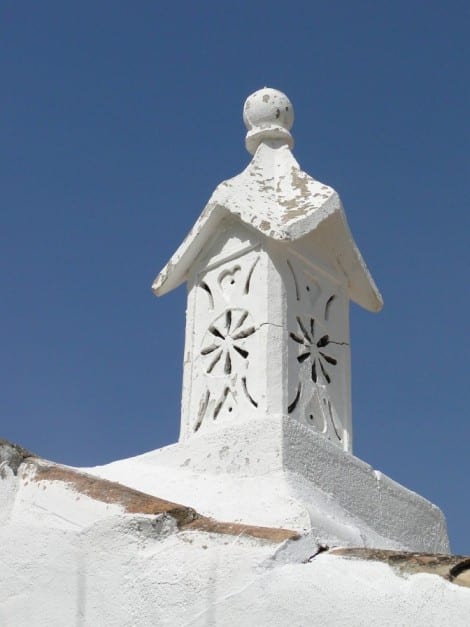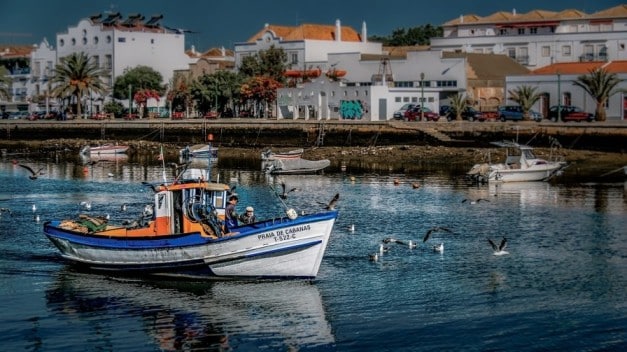 Property Prices
Buying a place in Tavira will also depend on the size, condition, and overall amenities of the property you're after. Some luxury villas on the outskirts of Tavira will be much more expensive than large properties in the center, especially if the former comes with a big plot of land, swimming pools, or even access to a private beach. 
However, on average, the asking price for a house in Tavira is €3,018 per square meter, and €2,966 per square meter for an apartment. 
If you're on a budget, you may want to consider a restoration project which means more work for yourself but a great investment in the long term.
You can also find land for sale in the Algarve, which, if done correctly, can be an affordable way to build your dream home.
The following articles may also be useful for you:
Salaries And Financing
For those who are looking for employment in Tavira, the average monthly net salary amounts to approximately €1,060, surpassing the minimum wage of €760 in Portugal. However, your actual salary will vary based on several factors, including the industry you're involved in, your level of experience, and potential bonuses you might qualify for.
If you'd like to take out a mortgage in Portugal, you can anticipate average interest rates of 2.5%, which may fluctuate depending on the specific rate you are on and the duration of your loan.
Expense on Utilities
Living in Tavira means enjoying a Mediterranean climate with lots of sunshine all year round. This, in turn, keeps your expenses on heating low throughout the year, leading to reduced energy bills. However, the overall amount you spend on utilities depends on your lifestyle and everyday habits that influence your daily consumption of gas, electricity, and water.
Regarding other monthly expenses like internet and mobile phone services, the bills will vary depending on your chosen provider and your personal usage patterns. We suggest conducting thorough research before committing to a contract. Contracts for unlimited data may be more expensive.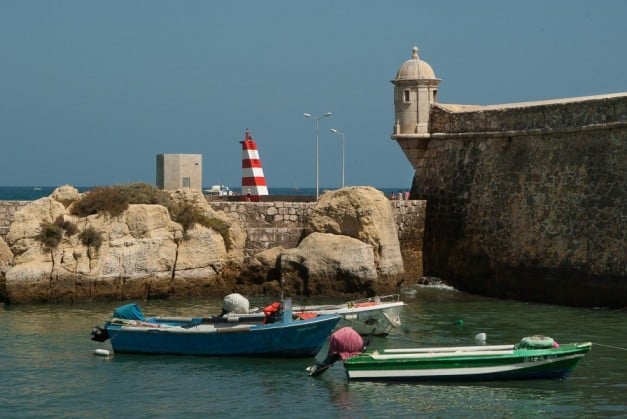 For a general outline of utility costs applicable to a small household, please consult the table provided below:
| Utility | Cost per month |
| --- | --- |
| Gas, electricity, water, garbage (for an 85 ㎡ apartment) | €102 |
| Internet | €32 |
| Mobile phone (contract, unlimited data may be more expensive) | €30 - €40 |
*The above costs are from Numbeo as of June 2023.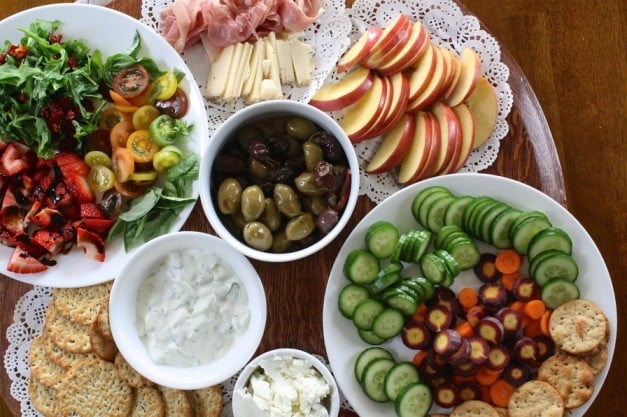 Food Essentials
Towns, cities, and regions in Portugal most popular with tourists will always be a little more expensive than those that don't get the same footfall. Despite this, the Algarve and its coastal towns and cities are not overpriced and are still very affordable when compared to other European tourist favorites. 
Living in Tavira as an expat means that you'll get to know all the places where the locals shop and spend their free time in, so you won't pay a tourist premium as a resident.
The table below gives you an overview of average prices for essential food and drink items that a typical household would require. Shopping for groceries on markets and supermarkets is relatively inexpensive, even if you add a bottle of wine to your basket. Please note that these costs are subject to change based on the location of your shopping and fluctuations in the economy. 
| Item | Price |
| --- | --- |
| Milk (1 liter) | €0.78 |
| Fresh white bread (500 g) | €1.55 |
| Rice (1 kg) | €1.23 |
| Eggs (12) | €1.82 |
| Chicken (1 kg) | €6.07 |
| Apples (1 kg) | €1.40 |
| Tomatoes (1 kg) | €2.11 |
| Potatoes (1 kg) | €1.03 |
| Water (1.5 liters) | €0.55 |
| Imported beer (0.33 liters) | €1.73 |
*The above costs are from Numbeo as of June 2023.
Restaurants
Portugal is renowned for its exceptional cuisine, featuring an array of fresh seafood and an abundance of fresh produce. This culinary excellence extends to the gastronomy of the Algarve region, including Tavira, where dining out offers delightful experiences at affordable prices.
For a budget-friendly meal at an inexpensive restaurant in Tavira, you can expect to spend between €6 and €12 per person. If you wish to indulge in a three-course meal at a mid-range restaurant, anticipate prices ranging from €21 to €25 per person.
Enjoying drinks or coffee at one of Tavira's numerous bars, cafes, or restaurants is also notably cheaper compared to other popular tourist destinations in Europe. Half a liter of domestic beer typically costs between €1.20 and €3, and imported beer costs around €2.25 per bottle, while a regular cappuccino ranges from €1 to €2.50.
A bottle of wine won't be more than €10 at an inexpensive restaurant, and soft drink prices, such as coca cola, typically range from €1 to €2. Soaking up local culture on Saturday mornings in picturesque Tavira city center, whilst sipping a cup of coffee or a cold glass of coca cola, is highly recommended.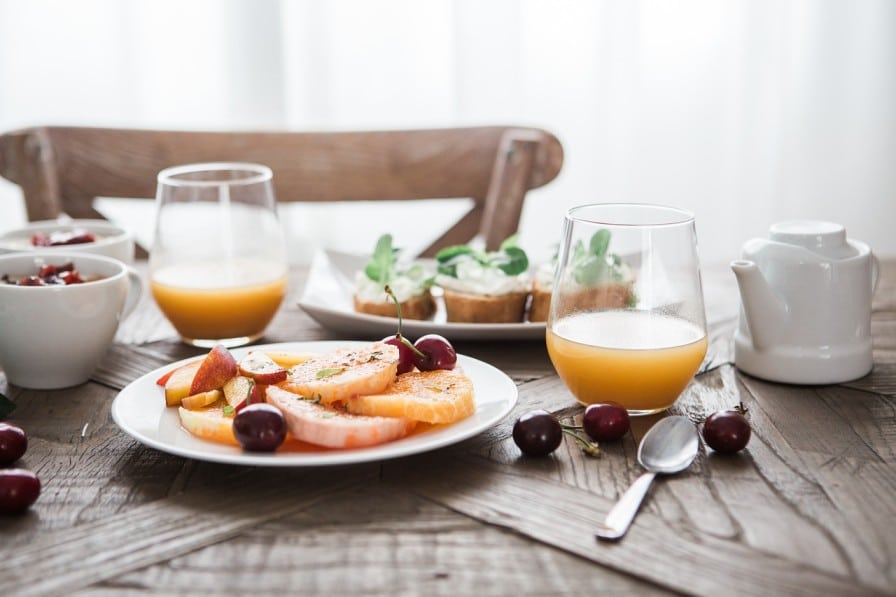 Transportation
Portugal offers an affordable and convenient public transport system with reasonable prices, making it an excellent option for saving money if you prefer not to buy a car.
A one way ticket for local transport in Tavira typically costs around €2.60. However, if you are a frequent traveler, opting for a monthly pass, which costs approximately €47, could potentially save you money.
Additionally, taxis and ride-sharing services like Uber are also relatively affordable in the area. Initial taxi fares start at €3.25, with an additional cost of around €1 per kilometer traveled.
What's more, Faro airport is only half an hour away by car, making Tavira a well connected place for many expat groups.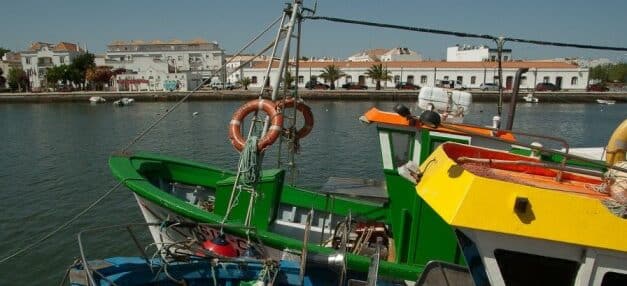 Shopping for Clothes And Shoes
Prices for branded items and those from the high street are roughly the same throughout the country and even Europe. However, the beauty of Portugal and its many markets, boutiques, and independent stores is that you'll find some very affordable clothing items. Below is a small selection of clothing and their average costs in Tavira's stores.
| Item | Cost |
| --- | --- |
| One pair of jeans (Levis 501 or equivalent) | €30 |
| One summer dress in a chain store | €15 |
| One pair of running shoes (Nike or equivalent) | €69 |
| One pair of men's leather shoes | €50 |
*The above costs are from Numbeo as of June 2023.
Sports And Leisure
Portugal is a haven for outdoor enthusiasts, so many of the activities you can do in your free time come with either no or very little cost. Exploring nature in Tavira is priceless, yet won't cost a thing. Whether you visit its beautiful beaches, the famous nature reserve or indulge in the rich history surrounding the town, there is always plenty to do for free or at very affordable prices. 
The south of Portugal is also home to many fantastic golf courses, but other activities, such as lawn bowling, are also enjoyed by most expats who are part of a community. Those who enjoy the social aspect of belonging to a club or want to relax watching a film at the movies will find a small overview of the approximate costs of other leisure activities to do in Tavira.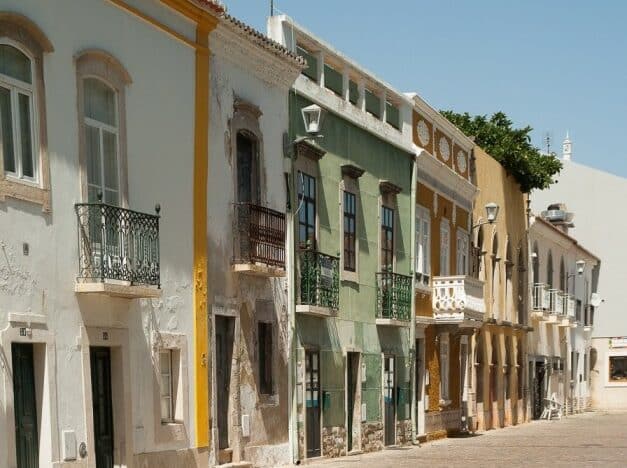 | Activity | Cost per month |
| --- | --- |
| Fitness club, monthly fee per person | €32.50 |
| Tennis court rent per hour | €10 |
| Cinema ticket, international release, per person | €8.50 |
*The above costs are from Numbeo as of June 2023.
Childcare
Tavira is a wonderful town and an excellent place to relocate with your family. The beautiful surroundings, including an environment focussed on nature, make it popular with expats who have children. 
Those who need childcare should be aware of the costs for preschool or kindergarten, which is approximately €350 per month. Fees for an international primary school are around €6,000 per year, but be mindful that public schools with a Portuguese curriculum are free of charge to attend. Language proficiency, however, is required. 
Healthcare
Generally speaking, Tavira cost of living is much cheaper than in other European countries, and that includes other costs, such as private medical care for those who don't qualify for the public health service (SNS). However, there are many private clinics where expats can get reasonably priced and exceptional healthcare.
In Summary: The Cost of Living in Tavira
The cost of living in Tavira, Portugal, is, in comparison to other European coastal towns, much more affordable. In addition to being a fantastic place to relocate to without having to pay over the odds, Tavira offers a lot to its residents, be it its natural beauty, intriguing history, and fantastic weather all year round.
If quality of life without a premium price tag, including a relaxed lifestyle, speaks to you, then Tavira in the Algarve may be just the right place for you.
If you can imagine your life in Tavira but want to learn more about this beautiful part of Portugal, feel free to schedule a no-obligation call with us, and one of our experts will be delighted to assist you. 
You may find the following article useful, too: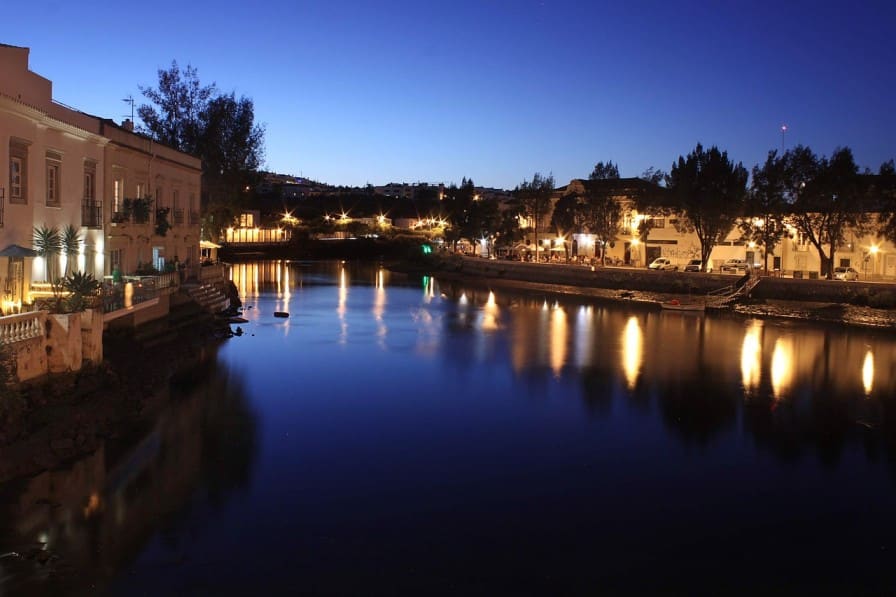 Frequently Asked Questions about the Cost of Living in Tavira
How much does it cost to live in Tavira, Portugal?
Tavira is a very affordable seaside town in the Algarve region of Portugal. Everyday expenses are cheaper than in other European seaside towns, however, how much money you need also depends on your own lifestyle, habits and personal requirements.
Is Tavira expensive to live in?
Tavira is not an expensive place, and rents and property prices, as well as everyday essentials, are cheaper than in many other European towns.
What is the average salary in Tavira?
An average salary in Tavira is around €1,060, but this does not take into account the industry you're working in, the experience in the job, and any other bonuses you may be entitled to.
What is the average rent in Tavira?
On average, you can expect to pay between €760 and €1,700 per month for a property in Tavira. Prices depend on amenities, size, and condition of the property. Tavira also offers many luxury properties, so higher rental prices are also on the market.