Updated: September 20, 2023
Tavira provides a more authentic side of the Algarve and, while there are still many expats living here, the region has a very typical Portuguese feel to it. For homebuyers looking for a peaceful escape and to experience a true taste of the Portuguese lifestyle, Tavira Portugal real estate may hold all the answers.
In this article, we'll run over buying real estate in Tavira, Portugal, including prices of villas and apartments for sale in Tavira and investment potentials. Following this, we'll breeze over the lifestyle here and other practical information that will be useful for you, including with neighborhoods you should consider heading to.
Our article Real Estate in Portugal provides you with everything that you will need to know about buying Portugal property and we have an article providing a closer look at Portugal's real estate market. We have also recently launched our new book Your Expert Guide to Buying Property in Portugal which provides a simple step-by-step overview of buying Portugal property, including information on how to finance your property, taxes and legal fees, plus so much more. 
Why Tavira and the Eastern Algarve?
Tavira is not quite like any other part of the Algarve. Its traditional white houses with blue facades, old churches, and welcoming atmosphere provide the perfect backdrop to unwind completely. Locals are very much at the heart of the town and the eastern Algarve is generally considered to be the most peaceful part of southern Portugal. 
Tavira is the largest city in the eastern Algarve and is easy to get to from Faro International Airport. This former fishing village has evolved into a charming riverside town, with churches adding a historic twist to the city. The seven-arched Roman bridge adds to the historic flair of the city, which also has many Moorish influences. 
With the Gilão River steadily flowing through the city, Tavira is one of the most picturesque cities in the whole of Portugal – and could prove to be the perfect getaway or investment. Finding the perfect home for sale in Tavira Portugal can provide you with unrivaled escapism, whatever you are looking for. Whether it's to have a summer home, to retire, or to relocate, you should be able to find the perfect place for you. 
The natural beauty of the eastern Algarve is known across the country. Take the Ria Formosa Natural Park, sandwiched between Faro and Tavira, for instance. This protected coastal lagoon is in a constant state of changing motion as the tides ebb and flow. 
Close by Tavira you have Santa Luzia and Cabanas, which offers white sandy beaches. Further afield, Castro Marim is a historic recluse close to nature with the traditional architecture of the Algarve. Alcountim, one of the least densely populated corners of Portugal, provides very affordable villas. If you are looking to be situated off the beaten track, these are potential locations for you to consider.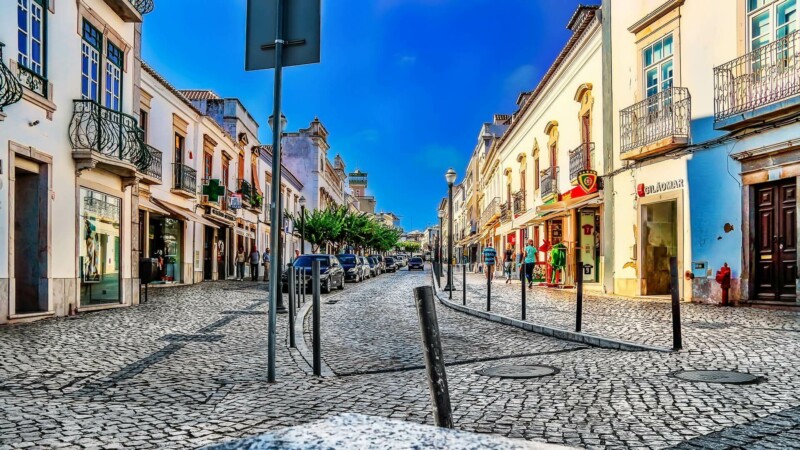 Tavira Real Estate: What You Should Know:
Although the real estate market is not as developed as in the center and the western Algarve, Tavira and the east are increasingly moving into the limelight – with picturesque villages, stunning beaches, and an authenticity that some may say is missing from the tourist-heavy resorts. Here, we'll provide you with information relating to the all-important house prices and why Tavira and other areas in the Eastern Algarve are good investments. 
You'll find a range of different Portugal property types in Tavira, from ground floor apartments to large villas. If a private condominium, luxury property, or a three bedroom apartment is what you are after, you will also find these available in the region.
Tavira Real Estate: House prices
The eastern Algarve, between Faro and the Spanish border, is the most underdeveloped in the Algarve, in terms of real estate. However, the region provides homebuyers with a quieter Portuguese experience. You will also find that property for sale in Tavira, Portugal to be fairly reasonable. 
Prices for houses for sale in Tavira Portugal are relatively more affordable than in other areas in the Algarve. In Tavira, the largest city in the eastern Algarve, the average asking price in 2020 was €2,308/m2 for Tavira apartments for sale and, for a villa, €2,193/m2.
Further east still, close to the Spanish border, Castro Marim property prices stood at  €2,174/m2 for an apartment and €1,734/m2 for a villa, in 2020. The town of Alcoutim proved to be the most affordable, with the average asking price for apartments at €1,013/m2 and villas at €947/m2.
Why invest in Tavira real estate?
Investors can reap the benefits of investing in this region. Yields in Tavira stood at 4.96% in 2020, and, very close to the Spanish border, the historic town of Castro Marim has yields of 5.31%. 
While Castro Marim may not have the heavy tourist footfall, Tavira certainly is a good investment. Although quieter than say Faro and Albufeira further west, the city remains a popular tourist destination, and you will likely be able to rent out your Portugal property for much of the year. 
On top of this, Portugal is one of the safest countries in the world, with a low crime rate, property prices on the rise, and increasing demand – each an attractive incentive for investors. The Global Peace Index 2022 names Portugal as the 6th safest country in the world, after Iceland, New Zealand, Ireland, Denmark, and Austria.
History of Tavira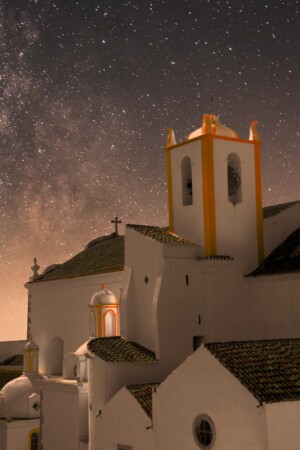 Tavira's long history dates back to the late Bronze Age. The city became one of the first Phoenician settlements in the Iberian west in the eighth century BC. This ended in the sixth century BC, due to conflict and was only recovered a century later in the Tartessian Period. The town was once again abandoned in the fourth century BC.
The Romans then had their say in the development of the town. They created a new port a mere four miles from Tavira, coined Balsa. Balsa became a large town, much bigger in fact than Tavira. Tavira grew, prospered, and then declined. This was in direct parallel with the Roman Empire as it was a strategic passing point on the important road between Balsa and Baesuris (which is the present-day Castro Marim).
The Moors conquered Iberia in the 8th Century and, by this time, Balsa was already non-existent. The Moorish occupied Tavira from the eighth to the 13th century, leaving their distinct influences that can still be seen today. This was a prosperous time for the city of Tavira. 
In 1242, in the Reconquista, Tavira was taken from the Moors and brought back into the hands of the Christians. In the 18th Century, the city was very important in shipping produce, such as wine, dried fish, and salt. Unfortunately, as with much of the Algarve, the earthquake of 1755 destroyed many of the buildings.
Today, the city has brought back its history with many fine 18th-century buildings and an impressive 37 churches. The "Roman" bridge, which actually originates from a 12th-century Moorish bridge links the two halves of the town together, with the gentle, slow-running River Gilão running in between. Indeed, the historic importance of Tavira has made it one of the most beautiful cities in which to live not just in Portugal, but in the whole of Europe.  
Living in Tavira
If you are looking to live in the sun-drenched south of the Algarve, in a quieter area, without the heady footfall of tourists, then you should seriously consider Tavira. This swanky riverside town has much to offer and retains its calm Portuguese characteristics.
Lifestyle in Tavira
With more than 300-days of sunshine each year, even in winter you should be able to sit outside in just a t-shirt if the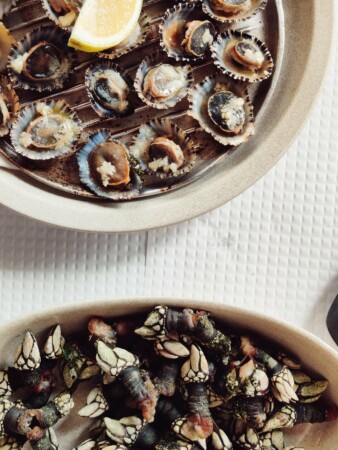 sun is out. It rarely gets seriously cold and rainfall is usually limited from November to March. 
Because of the favorable climate, it is very easy to keep an active life here. Take the world-class golf courses, just a little to the east of the town.
For those that enjoy watersports, the area has great possibilities for scuba-diving and snorkeling. The waters allow swimmers to see the beauty of marine life firsthand. Or if you prefer to simply cycle or stroll along the beach, or on the promenade, you also have this option. 
From yoga to cooking classes, you have many activities close at hand to meet fellow expats and create your perfect getaway. Time seems to run at its own pace in Tavira and the town is regularly described as the most scenic town in the Algarve.
Living here, you will be able to enjoy the peace of the town on a daily basis. How about spending a morning with a warm coffee, and perhaps a sweet Portuguese pastry, while watching the boats on the water or the fishermen bringing in their catch?
If you are looking for top restaurants, you have many options. Fish and seafood are specialties – straight from the boats to the restaurants. With some of the best produce in the country, you will be hard-pressed to be disappointed on the food front. For those looking for fine dining, you also have a Michelin-starred restaurant and many higher-end eateries. 
Retiring in Tavira
Tavira is particularly special for retirees. With a delicious cuisine and many activities to stay fit and healthy, it is the perfect location to enjoy your retirement. Factor in the attractive non-habitual resident (NHR) scheme and you can live with certain tax benefits for up to ten years. 
Climate in Tavira
Tavira is blessed with sunshine all year round and warm weather. The coldest month is January, yet even then the temperature rarely falls below 44.6°F (7°C).
Beaches in Tavira
The quiet beaches of Tavira stretch for miles. Take Praia do Barril, with its cemetery of old tuna boat anchors, as one of the highlights. Here, you can take the little train to the beach, or opt for a short walk. You will be able to enjoy a welcoming drink on the beach on arrival.
And then you have Praia da Ilha de Tavira, with its popular beachside cafés. This is probably the busiest beach in the area, given its proximity to Tavira. Regardless, you have pristine turquoise waters to enjoy, and a ferry that connects Tavira to the island in summer.
Tavira Neighborhoods
There are different neighborhoods in Tavira, whether you are looking for a townhouse in the city center or a Portugal property closer to the beach. Some of the most popular Tavira neighborhoods are the following:
Tavira city center
The historic city center is one of the best places to stay or live in Tavira, with its small plazas, the Roman bridge overarching the Gilão River, and cobbled streets. 
From here, you'll have all the amenities on your doorstep and can easily explore the Tavira old town at your leisure. Admire the Moorish influences, discover your favorite cafe, and talk with the locals. The city center is a good place to start if you are looking to move to Tavira, and you are also very well placed to check out the beaches, just a short drive away. 
With many churches and a daily market, Tavira is a vibrant place to live. If you are looking for a high quality residential building to invest in, there will also be many options here. 
Cabanas de Tavira
Cabanas de Tavira is one of the best places to stay with Tavira located just a short distance away. In the winter months, however, it is much quieter and is well known for its relaxing environment, lovely restaurants and cafes, and the sublime beach of Praia de Cabanas. 
Cabanas de Tavira has quite a long history, dating back to days gone by when tuna fishing was very big in the region. The gorgeous fishing village is still very much unchanged and if you are a seafood fanatic, then this is certainly the place to be, with freshly collected oysters, clams, and lots more tasty treats on offer in many of the local restaurants dotted along the waterfront. 
Ilha de Tavira
Ilda de Tavira – or Tavira island – is very close to Tavira and is one of the Algarve's most beautiful beach destinations. The sand stretches for more than 15km so you can be sure to find a quiet spot on the beach. 
Santa Luzia
If you are unsure about where to stay in Tavira, then Santa Luzia is a safe bet. You will be able to find a high quality residential building perfect to rent out or live in. Santa Luzia is a typical Portuguese fishing town. There are many fabulous seafood restaurants here to enjoy and is conveniently situated, with Tavira located close by. Luz de Tavira to the east is also a very desirable location to consider. 
Cacela Velha
A simply stunning part of the Algarve, situated on top of a hill with exceptional views of the Ria Formosa. Freshly caught seafood, stunning countryside views and sunsets, and long sandy shores beckon. Plus with many a high quality residential building, Cacela Velha is also a very good investment opportunity. 
Goldcrest: How We Can Help You
When looking for homes for sale in the area, it is definitely worth seeking the assistance of a real estate agent or professional in Tavira. 
Goldcrest is a buyer's agent in Portugal and unlike real estate agents in Portugal, who work on behalf of the seller, we offer a service tailored solely to you. From sourcing new listings in the Portugal property market to discovering which neighborhood is right for you, our advice and real estate services can make the process as smooth as possible. You can get in touch by email, phone, or text message on our website. Whatever your requirements, whether you are looking for a new build, a property with a communal pool or private swimming pool, a three bedroom apartment with a large living room, or a family house, we are here to help.
The following articles may prove to be useful for you:
Frequently Asked Questions about Tavira Portugal Real Estate:
Is Tavira Portugal real estate a good investment?
Yields stood at 4.96% in Tavira in 2020, signaling that the area offers good financial returns. You will be able to find a high quality residential building that suits your needs, or commercial investment if this is what you are looking for.
What can I expect from living in Tavira?
Homebuyers and investors can expect all the perks of the Algarve but without the heavy footfall of tourists. This makes Tavira and the eastern Algarve unique in terms of its Portuguese authenticity, peace, and quiet. 
Homebuyers will find a range of different property types in Tavira, from a ground floor apartments, a three bedroom apartment, to large villas, and townhouses. For example, you can find a ground floor apartment with a swimming pool, security, or private gym, or a lovely townhouse in the city center.
3. Is Tavira Portugal a good place to retire?
Yes, if you are looking for a quieter place in the Algarve, Tavira is the perfect location. With many activities, including top-quality golf courses, excellent amenities, and good healthcare infrastructure, Tavira is an excellent retirement location. You can also delve into our article on retiring to the Algarve: Retirement Guide for the Algarve.
With many a ground floor apartment, villas, and bungalows, there are also many options for retirees where mobility may be an issue. Many will also have a private swimming pool or communal swimming pool for you to enjoy.
Where is the best value property in the Algarve?
The most affordable properties in the Algarve are found in Alcoutim, Aljezur, Olhão, Sao Brás de Alportel, and Silves. This is based on the average asking price for apartments in 2020, with each of these places offering properties below 2,000 €/m2. 
Alcoutim, located on the eastern Spanish border: 1,013 €
Aljezur, located on the Western Atlantic coast, up from Sagres: 1,828 €
Olhão, located a 20-minute drive east of Faro: 1,853 €
Sao Brás de Alportel, located a 30-minute drive north from Faro: 1,526 €
Silves, located a 30-minute drive northeast from Portimão: 1,927 €
What is Tavira like in Portugal?
Tavira provides a more authentic side to the beloved Algarve region in many ways, combining excellent seafood, stunning beaches that are quieter than in other parts of the sunny south, and Portuguese culture. Tavira is well known as one of the most picturesque towns of the Algarve, with its mix of Roman and Moorish influences. While Aveiro is often referred to as the Venice of Portugal, Tavira has been coined the Venice of the Algarve.