Updated: August 17, 2023
Let's suppose you are planning to purchase a property in Lisbon, the stunning capital city of Portugal, with the mindset to make some money on your investment. In this case, it's a good idea to get ahold of a property management company to help you manage and maintain your new property. The coastal capital of Portugal has everything from picturesque architecture, beautiful landscapes, and charming beaches surrounding the city, to calm and quiet neighborhoods. Indeed, having a house right in the heart of Portugal is a dream come true for many.
If you do not know much about property management, you should prioritize hiring a company to take care of your property, manage clients and rental income, and other duties. In this article, we'll provide you with information about how to find a property manager in Lisbon, the advantages of hiring a property management company, the cost of property managers, plus much more.
Advantages of Hiring a Property Manager in Lisbon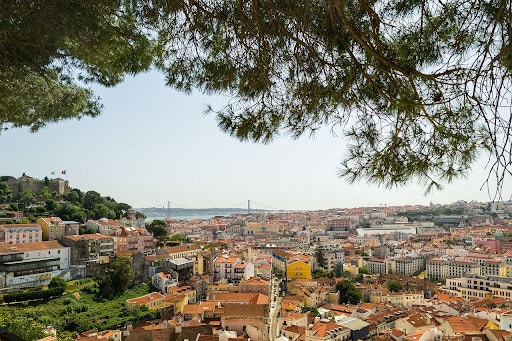 Are you wondering how to find a property manager in Lisbon? You need to zero down on your needs and requirements and align them with the services that property managers in Lisbon offer. 
Here is a list of services that a property management company can provide for you:
Screening potential tenants
If you are someone who doesn't want to manage your existing or potential tenants, you can hire a property management service to do this on your behalf. Property managers can deal with your tenants, manage your rental income, and set you up with reliable tenants.
Check out our article: Buy-to-Let: An Overview.
Property maintenance and repairs
Whether it's plumbing services, electrical repairs, or equipment, a good property manager will help you fix all maintenance-related issues for your property. In addition to getting your work repaired, a decent property manager in Lisbon will ensure that the job is of the best quality.
Handling potential legal issues
There will be times when you can find yourself in the middle of a legal battle owing to disagreements between you and your tenants. To prevent yourself from getting involved in legal issues, you can hire a property management company to help protect against this eventuality.
Stronger marketing for your property
Hiring a professional property management firm can enable you to market and amplify the advantages of your property. Some property management companies have a website to promote your property, while others generally use other platforms and listing sites. To push your property to the Portuguese real estate market, property management companies shoot pictures, keep a detailed write-up regarding your property, and determine a competitive rental rate to attract more tenants.
Fill vacant places
Good property managers handle your tenants on your behalf and work towards maintaining a good relationship with them. With an efficient property manager in place, you can best guarantee that your property always has tenants and you have a continuous flow of rental income.
Connections with good vendors
Good property management companies have a long-running relationship and access to local vendors and contractors. When you hire a decent property management company, they bring a pool of resources, such as trustworthy vendors who can manage your property. In addition to having contact with the right vendor, a property management company will ensure that all vendors work in a timely, professional and efficient manner.
Ready solutions
Since property management companies have good connections with local vendors and experts, they can provide quick solutions for housing repairs. A good property manager can quickly address repairs and monitor properties so that the landlord doesn't face any difficulties in the future.
Organize everything for you
When you hire a good property management company, you can free up your bandwidth to focus on other tasks. The firm organizes all rent receipts, complaints, and other details for you in one place, so that it's one less headache for you.
How to Find the Best Property Manager in Lisbon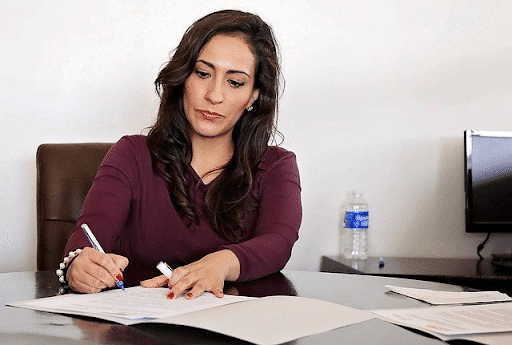 Identify a local firm
It is essential to hire a local firm familiar with Portugal's rules and regulations to manage your property in Lisbon. A local company that knows the Lisbon real estate market inside out will be the best company to handle your property.
Work with a knowledgeable property management company
Working with the right property manager is critical to ensure smooth property management and maintenance. Find a company that works with properties similar to yours so you can rest assured the company knows and understand what you are looking for.
Assess the value of your property management company
Make sure to hire a property management company with a good level of experience. While choosing the company, check their years of experience, evaluate their expertise and analyze the type of properties and the number of properties they manage in the city. An experienced property management company is particularly handy when there are problems that need to be addressed quickly.
Referrals
You can hire a good property manager through referrals and recommendations from people living in Lisbon. 
Since the capital city has a strong expat community already, it can be quite straightforward to get in touch with property managers through referrals. Once you get a list of potential property management companies with whom you can work, ensure you find out as much information about each one as possible.
Excellent service
Delivering good customer service is one of the most crucial factors to consider. Ensure that the property management company that you ultimately choose responds to queries and emails and addresses problems as quickly as possible.
How much can a property management company in Lisbon cost?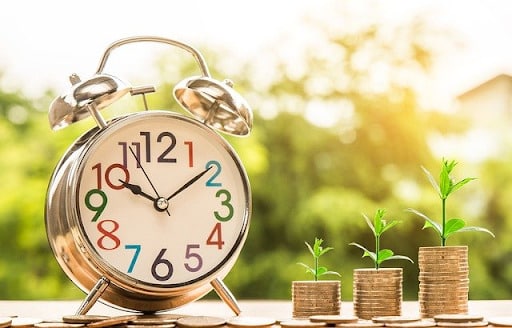 Good property management companies charge their clients around 8 – 10 percent of their rent and 23 percent VAT. In the long run, investing in a decent property management company is critical as their assistance can help you save money, time, and effort.
If you are interested in finding out more about living in Lisbon, you should check the following articles:
The Ultimate Guide to the Best Neighborhoods in Lisbon
Frequently Asked Questions About How to Find a Property Manager in Lisbon
Is it worth it to invest in a property in Lisbon?
Yes, investing in the Lisbon real estate market is a good decision. According to the EY Attractiveness Survey, Portugal entered the top ten investment destinations in Europe, positioning itself as one of the main FDI (Foreign Direct Investments) destinations and proving its resilience when compared to other European countries.
Is it possible to rent out property in Lisbon?
Since Lisbon has an attractive rental market, renting out your property in the city is a lucrative option. Although long-term and medium-term rentals are allowed, short-term rentals are regulated in the country.
Can foreigners purchase property in Lisbon?
Yes, foreigners can buy property in Lisbon, Portugal. A foreigner has to follow little to no restrictions when it comes to buying a property in Lisbon.
How much does a property manager cost?
Given the time and effort you save, working with a property management company can be in your best interest. Most property management companies in Lisbon charge 8 to 10 percent of your rent, plus VAT (23 percent).
How do I choose a good property manager?
When choosing a property manager, keep in mind that a competent property manager should have excellent written and verbal communication skills. They will need to be able to inform you (and the residents) of any situations that arise at the property.