Are you interested in buying real estate in Lisbon? In this guide, we'll tell you all you need to know and some insider tips on how to get a good deal buying real estate in Lisbon, as well as information on all the best areas and how to get the highest returns on your investment.
What's going on with real estate in Lisbon?
Everyone's talking about Europe's hottest real estate market, Lisbon. But what happened to make property in Portugal's capital so interesting to investors? There are many different factors that contributed to the rise in Lisbon real estate, from economic growth to rise in the tourism sector, as well as an increase in short-term rental.
Portugal is undergoing an economic and social boom, attracting a new wave of affluent international investors, entrepreneurs, and professionals. The dynamic Portuguese market has a wide variety of investment opportunities and is forecast to continue on a trajectory of healthy growth in the coming years. The city of Lisbon and Portugal as a whole offer a number of tax benefits to incentivize redevelopment in historic centers.
Lisbon statistics
Lisbon population: 2 million
Number of foreigners: 200,000
International schools: 14 (British, French, American, German and more)
20 Hospitals
7 marinas
16+ beaches
Main demand factors driving real estate prices in Portugal
There are four main factors driving the increase in real estate prices in Portugal.
Economic growth
The Portuguese economy has bounced back after a few difficult years following the financial crisis. GDP has gradually and steadily increased over recent years and is likely to continue, particularly with the rising number of startups and tech companies in the capital.
Inflation
o.8% – 2018
0.4% – 2019
GDP growth rate
2.4% – 2018
1.9% – 2019
Unemployment rate
6.7% – 2018
Tourism boom
The tourism sector has always played a big part in the Portuguese economy, though this has largely been focused in the south of the country, particularly the Algarve.
However, recent trends mean that Porto and Lisbon have become increasingly popular tourist destinations, with Lisbon frequently featuring in travel features and topping rankings for the best getaways in Europe.
The rise in short-term rental platforms, such as Airbnb has contributed to the ease of home rental and an increase in returns for real estate investors.
Lifestyle
The Portuguese capital has become increasingly popular in the past few years, not only as a tourist destination but also as a base for startups and entrepreneurs who are drawn in by the low cost of living and high quality of life. Lisbon is famous for its incredible food and good year-round climate, as well as its proximity to fantastic beaches which are popular for surfers.
Portugal also has one of the highest English proficiency levels in Europe and is conveniently located in Western Europe with frequent flights to the rest of the continent, as well as to the Americas and the rest of the world.
It is therefore unsurprising that record levels of international citizens are choosing to make Portugal their home.
According to statistics released by SEF (Serviço de Estrangeiros e Fronteiras – Portuguese border agency) there was an increase of 13.89% in foreigners who relocated to Portugal long-term in 2018
There is a total of 480,000 foreigners with a permanent residency card in Portugal
Around 10% of the residents of Lisbon (200,000) are foreigners
Lisbon is the favorite destination for those relocating to Portugal, followed by Faro, Setubal and Porto
Government incentives
Portugal's citizenship by investment scheme, known as the "Golden Visa" has been highly successful in bringing investment to the country and adding value to the housing market. The program allows investors to obtain Portuguese citizenship when they invest at least €5000,000 in residential real estate in a designated interior area or invest €350,000 in a rehabilitation project. If the property is also in a "low-density area", then a 20% discount will apply. The full options for 2022, including an overview of what is meant by an "interior" area or "low-denisty area" can be found here.
The program was first introduced in 2012 and has been responsible for almost €5 bn worth of investment in Portugal, the vast majority of which has come from Chinese investors.
The non-habitual resident tax regime is another of the highly successful schemes introduced by the Portuguese government. It gives individuals of high economic and cultural worth tax reductions and exemptions over a 10-year period.
Restricted supply of real estate stock – unique and concentrated
Another factor impacting real estate prices is a restricted supply of housing in the city center. Lisbon is a small and concentrated city, situated next to a river. In addition, the camara municipal (the city regulator) limits construction in order to maintain the character of the city, and as a result, new constructions in the historic center are virtually impossible. Rehabilitation of older buildings is preferred and is usually the only solution for those looking to invest in real estate in a central location.
For those looking to invest in new-build real estate in Lisbon, there are specific areas to consider, where new construction is permitted. One such area is Parque das Nações, which is particularly popular with foreign investors.
In the historic center of Lisbon, the restricted supply of housing explains the rise in real estate prices.
Who is buying property in Lisbon?
It is estimated that around 1 in every 4 properties bought in Lisbon in 2018 were purchased by foreigners. Among European buyers, French, British, Danish, Swedish and Norwegian nationals tend to be the most well-represented. From outside Europe, there has been a lot of investment from Americans, Brazilians, Chinese, South African and Middle Eastern buyers.
Foreign buyers were responsible for 13% of transactions in the real estate market in Lisbon last year, equaling around €675 million.
Which nationalities are buying property in Lisbon?
France (18%)
China (14%)
Brazil (8%)
United Kingdom (7%)
USA (7%)
The real estate market in Lisbon
Is there a property market bubble in Lisbon?
The rapid rise of the price in real estate in Lisbon has left many wondering whether there is a real estate bubble in Lisbon. However, much of the recent increase has come from the resumption of economic growth after a long period of stagnation.
Housing prices in Portugal did not rise in the mid-90s at the same rate as other Western European countries and then dropped significantly during the financial crisis.
In the past few years, the Portuguese economy has made a miraculous recovery, largely due to special measures brought in by the Portuguese government, with the Golden Visa program and the non-habitual tax regime being some of the most successful. These incentives have helped to encourage investment in Portugal on a massive scale, and as a result, the country's economy has been enjoying a period of stable growth.
Some neighborhoods in Lisbon which are popular with investors include:
Check real estate prices in Portugal
If you'd like to check the price of real estate in Lisbon or any other city in Portugal you can use the real estate price map tool created by the national institute of statistics.
What to consider when buying real estate in Lisbon
There are many factors to take into account when buying real estate in Lisbon. Location and amenities are particularly important, and you may want to consider whether you want to buy close to:
Schools
Transport links
Tourist sites
Hospitals
International transport
Portugal and Lisbon's main airport is the Aeroporto da Portela. It has frequent flights to the rest of Europe, and the rest of the world. All low-cost carriers fly to the airport, which is just a short 15-minute car ride from the city center. The airport is also connected to the city via the metro.
A new airport is due to open in Lisbon in 2022.
Real estate options in Lisbon
Like in any city, there are a few options to consider depending on whether you are looking to buy a family home or make a real estate investment. This will mean choosing between:
Used residential property
New residential property
Investors may also want to consider the following options:
Building for investment
Commercial property for rental yield
Land for construction
Real estate alternatives to the city center of Lisbon
There are many interesting alternatives to investing in the center of Lisbon, which can make a far better investment depending on your requirements.
Cascais
Cascais is a seaside town a short distance from the center of Lisbon, with excellent transport links to the center. It is more family-friendly than the city center, and also has a number of good international schools.
Setubal
Setubal is a neighboring city located to the south of Lisbon on the coast. It takes around an hour to drive there from the center, and as a result, is popular with those looking for more inexpensive real estate options.
Is now a good time to invest in real estate in Lisbon?
The Portuguese real estate market, and Lisbon, in particular, is predicted to continue growing at a steady pace over the coming years. This makes buying Lisbon real estate a lucrative opportunity, as investors can be sure of the security of their investment, which can in many cases high returns.
Returns table?
Portugal real estate buying process
1. Once you have agreed on the price of the home you are buying, it is important to find a lawyer. A lawyer can deal with the bureaucratic processes of buying a home and draw up all the necessary contracts.
2. Your lawyer will then request all of the necessary checks and documents for the house, before drawing up a preliminary contract to guarantee the sale of the house and agree on the final date of sale.
3. The seller and their lawyer will then review the preliminary contract.
4. The buyer and seller sign the preliminary contract in the presence of a notary, and a deposit it paid.
5. Once the transactions have been arranged and any remaining paperwork or action on the house has taken place, the buyer and seller meet again to sign the final act of sale. The new owner then signs the property deeds and receives the keys to the house.
To find out more about the buying process, take a look at our step-by-step guide to buying real estate in Portugal.
Portugal real estate taxes
The following taxes are required for the purchase of real estate in Portugal.
There are also a number of required documents, such as a NIF (Portuguese tax identification number), and you will also probably find it easier to open a Portuguese bank account.
Why you should use a buyer's agent in Lisbon
The real estate market in Lisbon can be difficult to navigate for foreigners, particularly when you are unfamiliar with the bureaucratic procedures and don't speak the language.
It can also be difficult to know whether you are paying the right price for real estate, especially when using a realtor, as they work on behalf of the seller.
Foreigners buying real estate in Lisbon pay on average 20% more than Portuguese buyers.
A buyer's agent works directly for the buyer, ensuring that you will always get the best deal. We will also conduct a custom search based upon your requirements, and set up viewings at a time that suits you. To get in touch with a member of our team to discuss your real estate options, enter your details in the form below.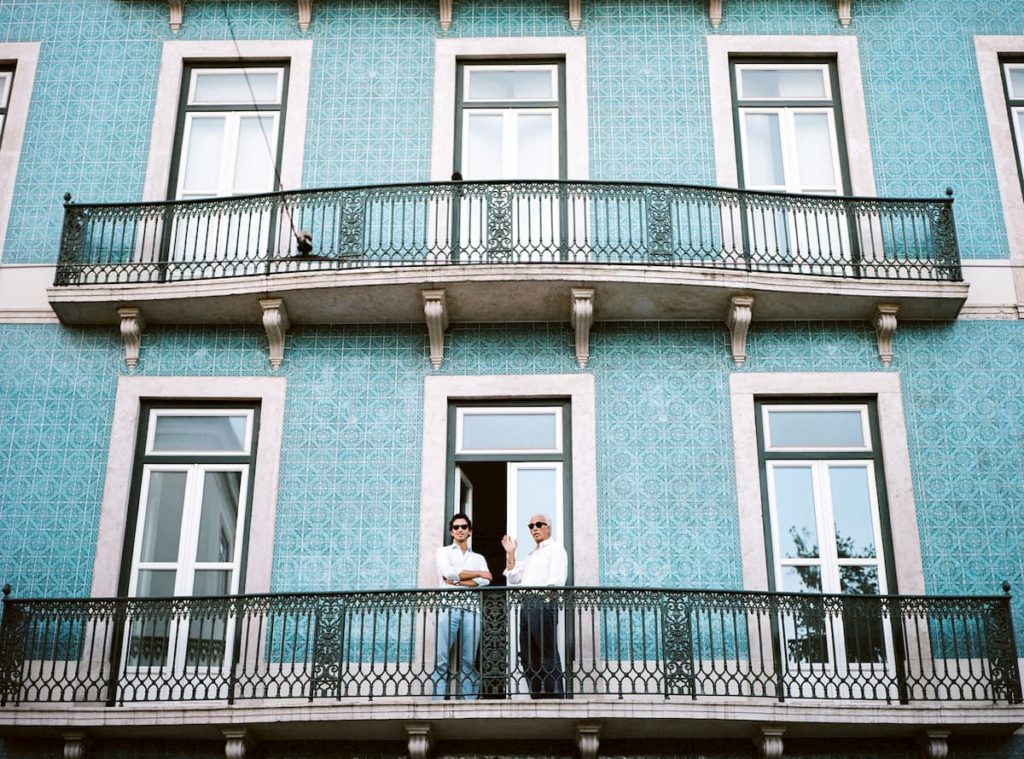 Frequently asked questions about buying real estate in Lisbon