Updated: May 17, 2023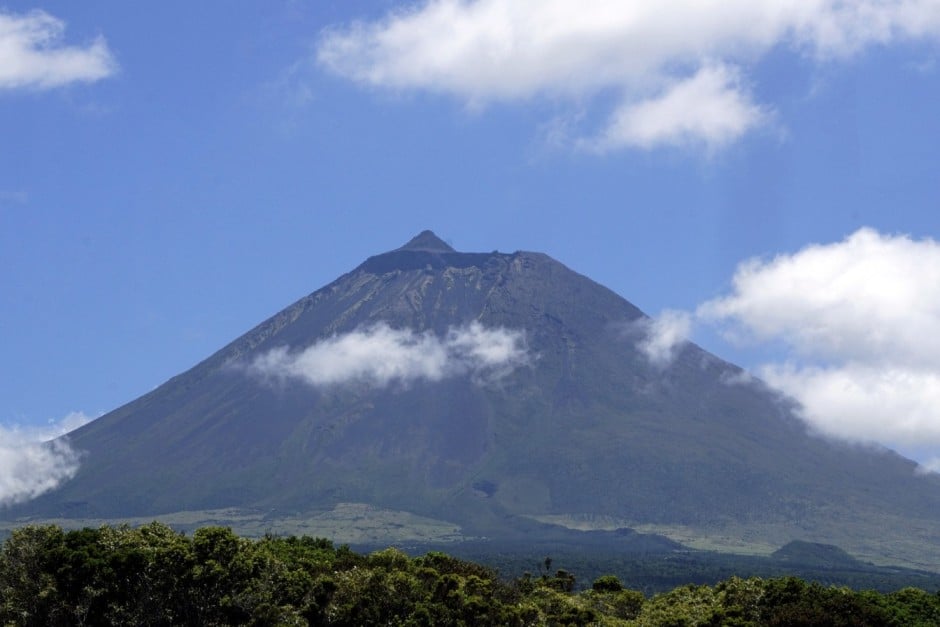 Living in Pico can be the perfect solution for outdoor enthusiasts and those who wish to have a more relaxed and quiet lifestyle. It's also a great place for those who want to invest in real estate on a more modest budget, as there are plenty of houses for sale in Pico Portugal that are great value for money.
Pico itself is a volcanic island located in the Azores archipelago of Portugal. It is the second-largest island in the Azores, known for its dramatic landscapes, rich history, and unique biodiversity. Pico Island is dominated by Pico Mountain, a dormant volcano that is the highest peak in Portugal, rising 2,351 meters above sea level. Below Pico Mountain is São Roque, a small fishing town with lots of history.
Pico Island is also famous for its vineyards, which are grown in unique, man-made stone-walled enclosures called currais. The island's vineyards have been designated a UNESCO World Heritage Site for their cultural and agricultural significance.
Pico Island is also home to a variety of endemic species, including the Azorean bullfinch, the Azorean wood pigeon, and the Pico wren.
In addition to its natural and cultural attractions, Pico Island is a popular destination for outdoor enthusiasts. Visitors can hike through the island's rugged terrain, explore its underwater caves, or go whale watching in the surrounding waters.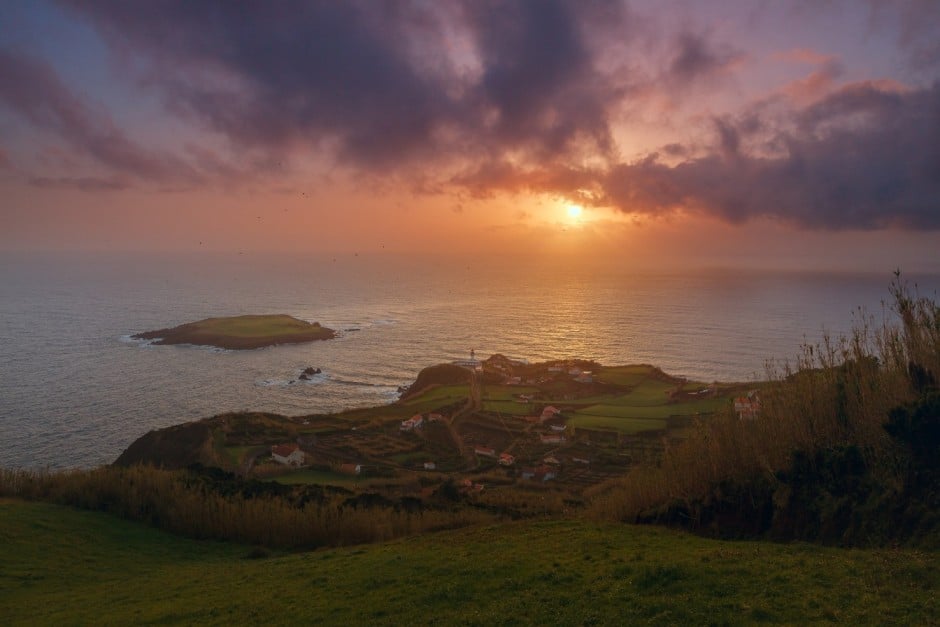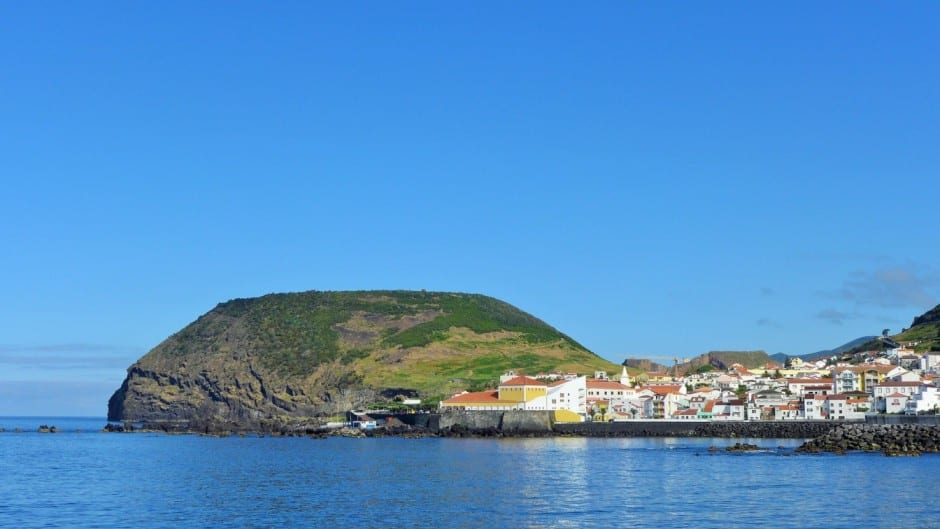 São Roque do Pico
São Roque do Pico is a charming coastal town located on Pico Island, Portugal. With a population of around 3,000 people, it offers a serene and laid-back atmosphere, making it a perfect destination for nature lovers and tranquillity seekers. São Roque is nestled against the backdrop of Pico Mountain, providing breathtaking views and fantastic hiking opportunities. 
São Roque do Pico is also known for its picturesque marina, where visitors can enjoy fishing and boat tours. The town's rich maritime heritage, friendly locals, and stunning natural beauty make it a hidden gem worth exploring.
Types of Houses Available for Sale in Pico
Pico Azores real estate mostly revolves around traditional island life. In addition to this, you'll find a lot of properties that may require a bit of work or can be a project for those who don't mind investing time and money in renovation and building work. 
Overall you will find that Pico's housing market is affordable, and you'll get a lot for your money, in addition to the stunning surroundings and natural beauty.
For reference, Portugal refers to the number of bedrooms in a property as T1, T2, T3, etc. So a T1 house or apartment is a one-bedroom place, a T2 property has two bedrooms, and so on.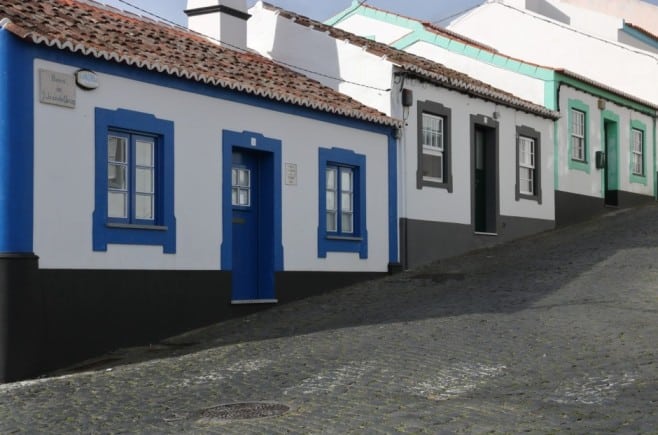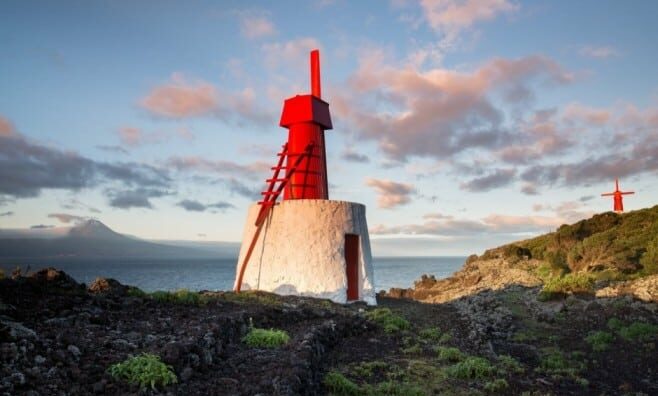 One-bedroom properties
Starting at €25,000 ($27,313), you can find many detached houses with one floor, a small plot of land and maybe even a wine cellar as part of the property. Expect to invest extra money into structural and renovation work. Many of those renovation projects are great investment opportunities, and many of them are available at under €100,000 ($109,252).
If you'd like to buy a house that is inhabitable from the start, you can find T1 properties in Pico from around €150,000 ($163,878), but bigger houses with even more potential are also available. For example, for around €250,000 ($273,130), you can own a villa that produces its own electricity and comes with a fantastic sea view in a secluded location.
Two-bedroom properties
As with T1 properties, you can pick up a renovation project for under €100,000 ($109,252), such as a two-bedroom house set in a large plot of land, often with stunning sea views. Living areas may be on one floor, but multi-storey properties are also for sale. Prices start at around €59,000 ($64,458), depending on the condition and size of the property. 
For something to live in right away, expect to pay a little more. You can get a basic yet spacious T2 house with a view and land for prices starting around €120,000 ($131,102). 
If a renovation project isn't for you, there are plenty of other options available, albeit for a little bit more money. For around €465,000 ($508,022), you can own a fully-renovated villa with sea view, and some properties even have their own little vineyards and breathtaking views across the ocean.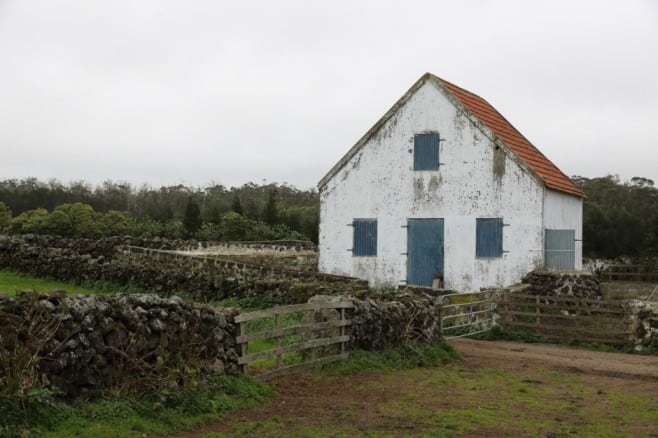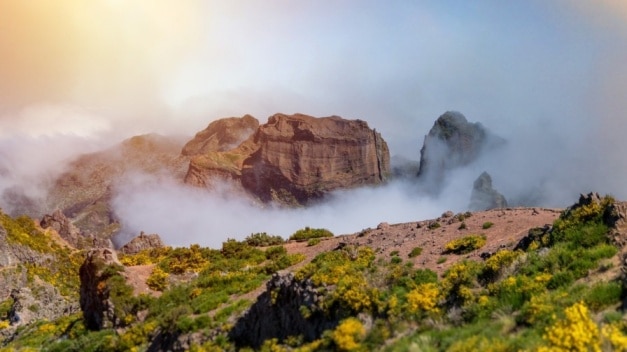 Three-bedroom properties
Those who don't shy away from a building project will find plenty of options in Pico. A basic T3 villa can be yours for just €140,000 ($152,953), excluding the renovation costs, so make sure you factor this in.
On the other hand, there are plenty of modern and fully renovated detached properties for sale, many with plenty of parking and sea views. Prices start around €362,500 ($396,039), but those who are after a little luxury also won't be disappointed. 
Pico is home to some spectacular villas set in the beautiful countryside and often with 180 degrees sea views, with prices from approximately €600,000 ($655,513).
Larger properties
Pico is a haven for those that want to invest in larger properties, whether as a home to live in or as a business venture. The island has a plethora of options available, from multiple-bedroom villas to buildings that could make great ventures for tourism and business. 
The value of those bigger houses varies greatly, depending on amenities and condition. Prices range from around €225,000 ($245,817) to more than €1,000,000 ($1,092,521).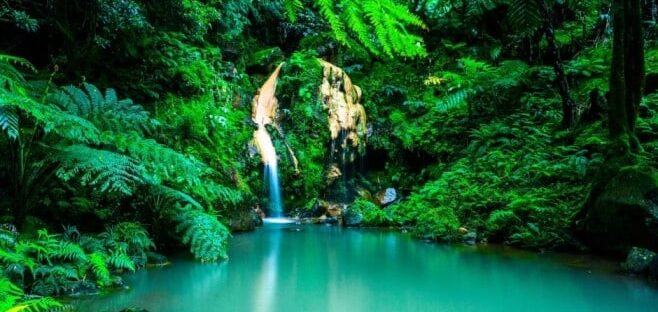 In Summary - Houses for Sale in Pico
Pico is not just a paradise for nature lovers and those who want to live in a tranquil and paradisical environment but also for those who aren't scared of taking on renovation projects. Pico boasts a wide variety of properties on its real estate market, and there is sure to be something for everyone and every budget.  
If Pico real estate seems the right place for you to invest, then get in touch with one of our advisors at Goldcrest. We are specialists in the real estate market and have years of experience whilst always putting the needs of our clients first. Schedule your non-binding call today so we can plan the next steps for your future in Portugal. 
You may also find the following articles useful:
Frequently Asked Questions about Pico Azores Real Estate
What is the most expensive property for sale in Pico Azores?
Houses in Pico, Portugal, are very affordable, but there is also the chance to spend more money for those who want to make a bigger investment. You can find larger properties for over €500,000 ($546,260) but also buildings for over €1,000,000 ($1,092,521).
What is the largest home for sale in Pico Azores?
At the time of writing, May 2023, the largest home for sale in Pico is a 38-bedroom property with a huge plot of land. It has got development potential and could be used as a hotel.
What is the price range of properties in Pico Azores?
The price range of Pico's real estate market is broad and ranges from €25,000 ($27,313) to properties in excess of €1,000,000 ($1,092,521).
What are the advantages of investing in Pico Azores Real Estate?
Investing in Pico Azores real estate has the advantage that property can be bought at a relatively low cost and turned into a great investment through renovation. Modern real estate is also available and equally affordable. What's more, Pico's exceptional location and beautiful surroundings make it a perfect place for expats who are looking to expand their real estate profile.
How is the real estate market in Pico Azores currently performing?
Pico's real estate market is a great place to invest in. With a variety of properties at different price points available, Pico's housing market is guaranteed to have something for everyone and every budget.