Updated: March 29, 2023
Five of the Best Hikes Portugal Has to Offer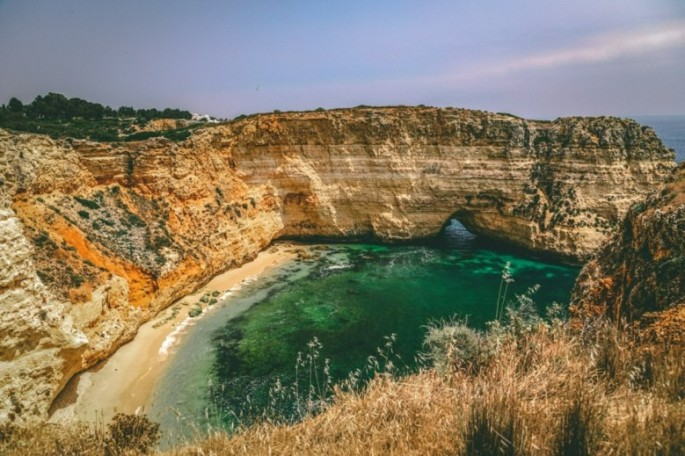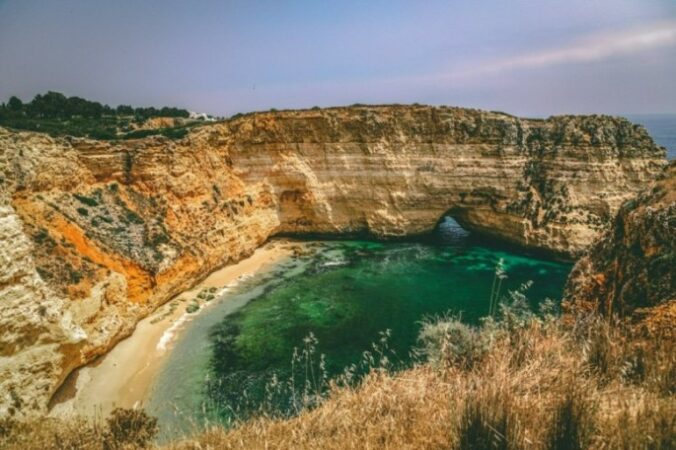 There is no doubt that Portugal is one of the most beautiful European countries. Just look at the sheer number of visitors it has each year. With so much natural beauty to explore, you may feel overwhelmed thinking about where to begin. We recommend checking out some of the country's fantastic hikes. Portugal is best explored by foot for many reasons, one of which is its varied natural landscapes. So, let's take a look at some of the best hikes Portugal has to offer. 
For nature lovers, Portugal is an ideal location to take in the beautiful scenery. The country's scenic hikes range in difficulty so that all levels can enjoy the breathtaking views. From tranquil walks along the coast to more challenging treks in the countryside, you're unlikely to run out of areas to explore. So lace up your hiking shoes, and let's get started.
Seven Hanging Valleys Trail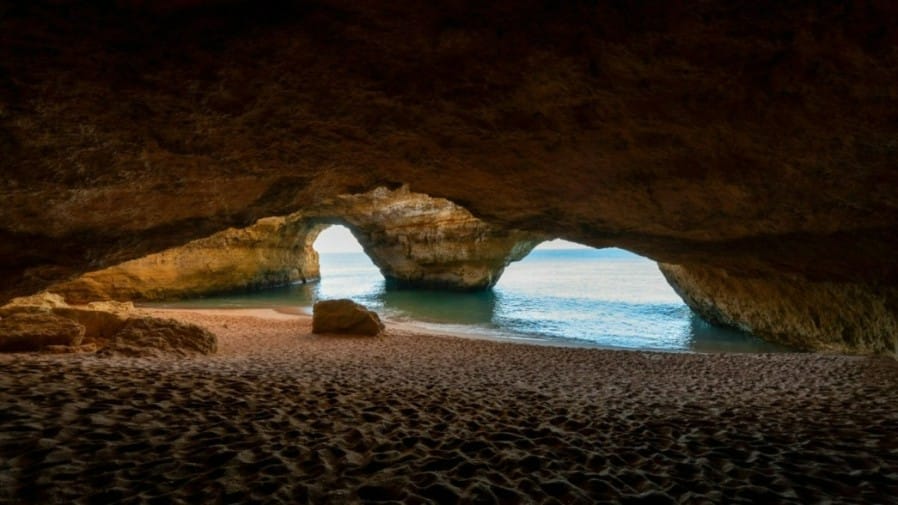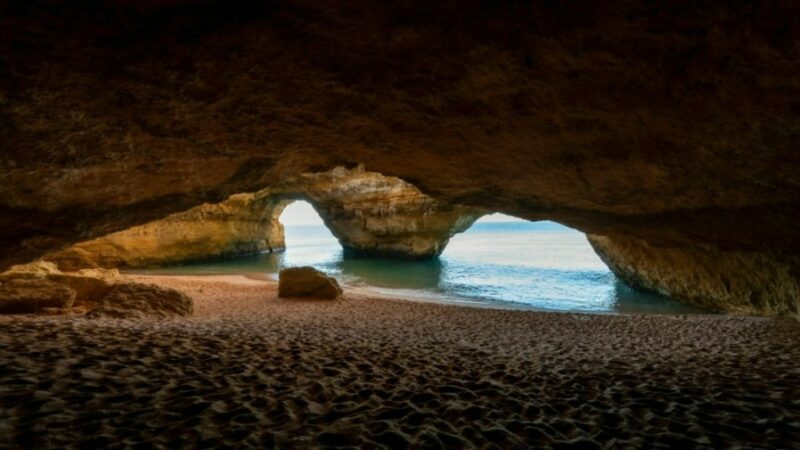 The Seven Hanging Valleys Trail is one of the best hikes Portugal offers along its rugged coastline. Over the years, the coastline has been molded and shaped by the powerful forces of the Atlantic Ocean, resulting in the stunning sea caves that exist today. 
These intriguing natural rock formations can be enjoyed on this hike. Following this 12 km (about 7.5 miles) trail is suitable for all levels and is a fantastic way to explore the seven caves along the Algarve coast.
The trail begins at the rugged cliffs of Carvoeiro and stretches all the way to Praia da Marinha. Along the way, you'll come across Benagil Beach and Carvalho Beach. Benagil Beach is most famous for its sea cave which is only accessible by boat, and it's certainly worth a visit to see the distinctive hole in its roof.
The area surrounding the beach offers places to rent paddleboards and boats to truly enjoy the best views of the impressive cave from the ocean. It's certainly one of the most beautiful sea caves you will come across, so make sure to take full advantage of the sites when visiting the Algarve region.
Real Estate Investment Algarve: What You Need to Know
Cabo da Roca to Azenhas do Mar Coastal Trail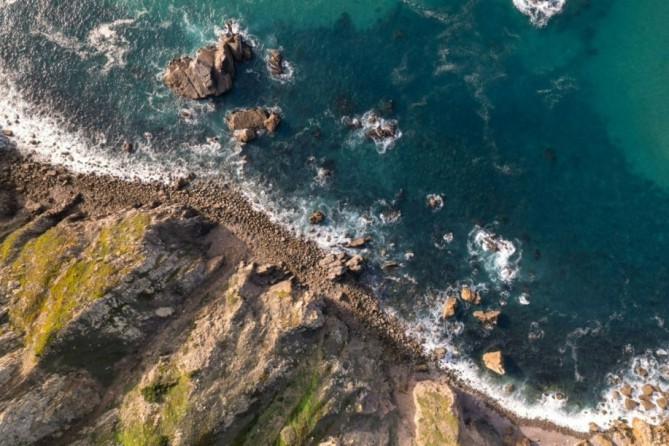 Another of Portugal's fantastic coastal hikes is located in Sintra, a place known for its colorful charm. The route begins in Cabo do Roca and is easily accessible from Lisbon and Cascais. You will wander through a selection of beautiful beaches until you come across Azenhas do Mar, known for its typical Portuguese whitewashed houses overlooking the stunning sea.
The walk continues for a total of just under 11km (7 miles), taking you on a journey along the edge of the Sintra-Cascais Natural Park. The unforgettable panoramic views that will remain in your memories (and in your phone's picture folders) attract many to this walk.
Check out our articles: Sintra Portugal Real Estate: An Overview.
If you're looking for hiking trails in parks like Peneda Gerês National Park, check out our article: National Parks in Portugal.
Rota Vincentina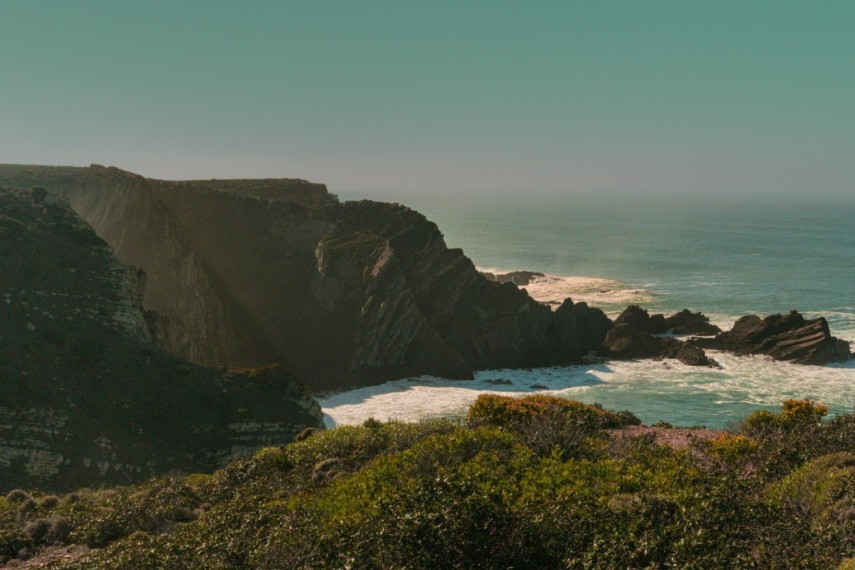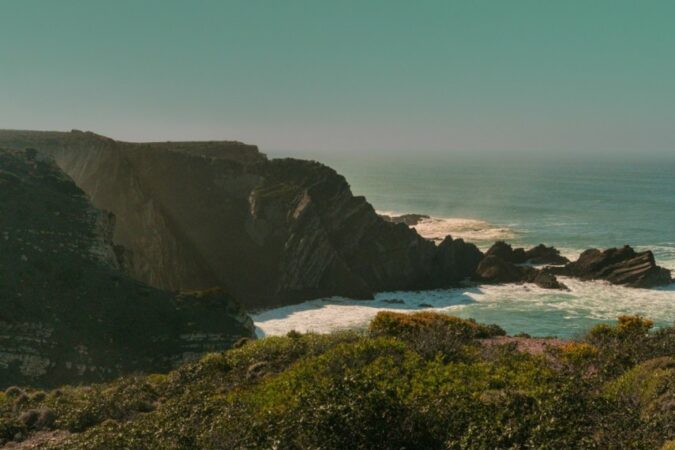 Next on our list is a coastal route known as the Rota Vincentina or the Fisherman's Trail. Its name comes from the fact that, while it's a picturesque hike along the Portuguese coastline, it offers hikers the opportunity to visit charming fishing villages along the way. These places are steeped in Portuguese history, perfect spots to make a pit stop and learn about the country while refueling on fresh fish.
Suitable for all levels, this coastal hike begins at Cabo de São Vicente, the southernmost tip of Europe. You'll start with stunning views of the coastline that stretch into the distance, and if you need a more manageable route, the trail offers some easier sections.
25 Fontes Hike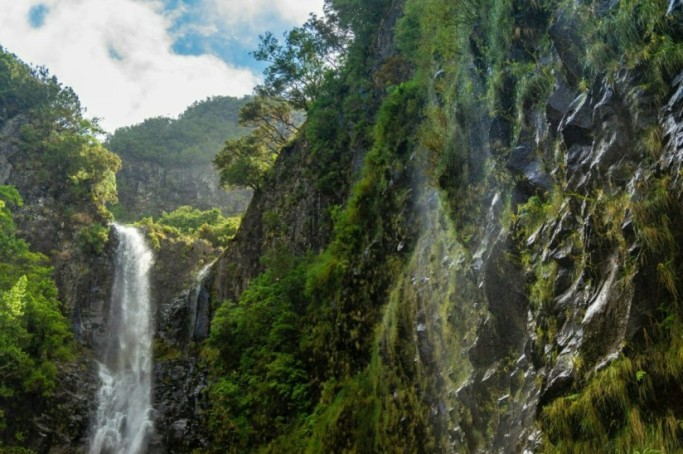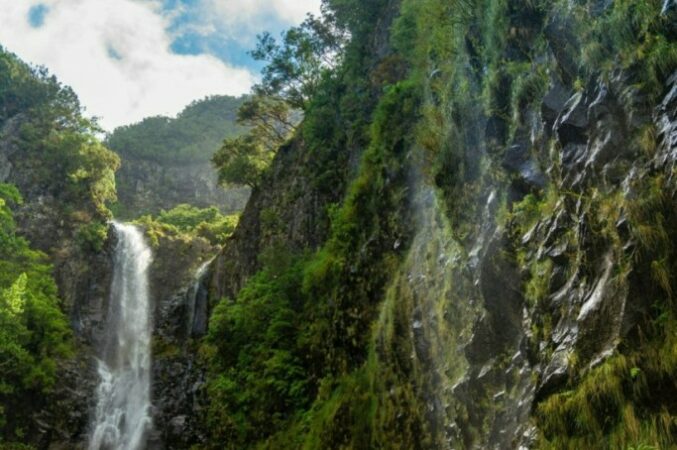 For this hike, the explanation lies in its name: 25 Fontes (25 Waterfalls). The trail takes you on a tour of 25 spectacular waterfalls on the island of Madeira, an archipelago comprising four islands off the northwest coast of Africa.
As you can imagine, this is the most popular hike in Madeira, attracting tourists from across the globe with its promise of 25 different waterfalls. The trail is suitable for all levels, continues for about 11km (about 7 miles), and can take between three and four hours to complete.
This is certainly a day hike, as the waterfalls are best enjoyed when the sun makes their waters sparkle. You should also plan to take some time to relax beside some of the waterfalls and explore the beautiful landscapes that you'll pass through. It's definitely worth adding a bit of extra time to your hike to soak it all in.
Madeira Real Estate: An Overview
Paiva Walkways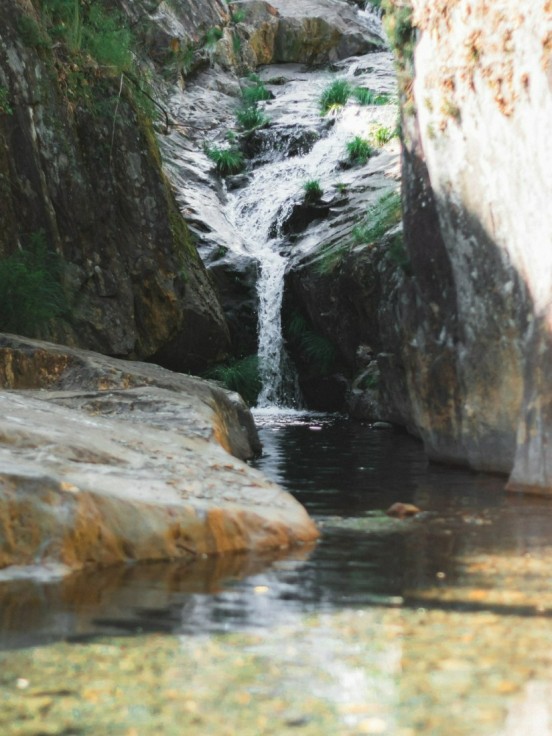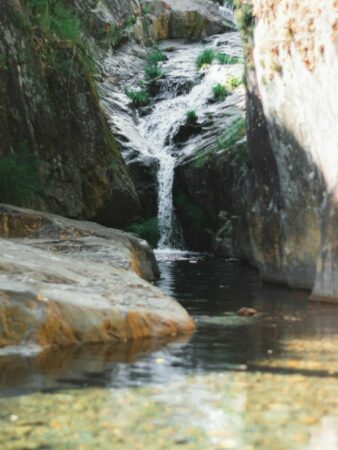 The Pavia Walkways, known as passadiços do Paiva in Portuguese, are a great way to enjoy the more rural side of Portugal. These walkways are popular among those looking to explore Portugal a little further away from the coast and take in the peaceful countryside.
The walk is 8km (5 miles) and is not too challenging for hikers. A unique feature is the wooden walkways that display the Paia River and Portuguese countryside with some breathtaking views. Located in Arouca, an area southeast of the city of Porto, this trail passes several river spots that are great for swimming in summer when the Portuguese sun is at its warmest.
As you can see, Portugal hiking trails offer a variety of short- and long-distance hiking that can be adapted to suit all levels. Whether you're looking for hikes near Lisbon, Porto, or along the coast, the best hikes in Portugal await exploring.
Country Houses Portugal: What to Know
With so many hiking trails, you're surely eager to strap on your hiking boots and go on a fantastic Portugal hiking adventure! You're guaranteed to experience one of the best hikes in Portugal, no matter which trail you choose to hike. From fresh sea air and eye-catching sites to magnificent weather and fun in the water, hiking in Portugal is an activity that engages all of your senses.
Goldcrest: Who we are and how we can help you
Contact Goldcrest if you have your eye on real estate in Portugal. We are a local buyer's agent situated in Portugal and provide insightful real estate expertise and strategic advice. From sourcing to property acquisition, we help clients identify outstanding investment opportunities in some of Portugal's finest locations.
Whether you're a family looking to relocate or invest in land for redevelopment, our team of experts provides professional services to help you find the right property without the hassle or fuss. Contact us to get the ball rolling on your Portuguese real estate investment.
Keep reading
Learn more about Portugal with our articles below:
Frequently Asked Questions about Hiking in Portugal
1. Does Portugal have good hiking?
Yes, Portugal has some excellent hiking opportunities. The country's hiking trail range in difficulty, meaning there is a trail for all levels. You can explore the beautiful and diverse sites Portugal has to offer through coastal walking trails, mountain hikes, and trails that take you through waterfalls and sea caves. 
2. Where is the best hiking in Portugal?
Portugal has so many amazing hikes that you'll be spoilt for choice. Some of the country's best hikes include the Seven Hanging Valleys Trail, Cabo da Roca to Azenhas do Mar Coastal Trail, Rota Vincentina, 25 Fontes Hike, and the Paiva Walkways. 
3. What is the most famous trail in Portugal?
Portugal has many well-known trails. The most famous trail in the Algarve is the Seven Hanging Valleys Trail, while in Madeira, the 25 Fontes is the most well-known hike.
4. Is the Azores good for hiking?
Yes, the Azores is a good place to hike. The Azores has a number of circular and linear trails, such as the Pico Trail, the Caldeirão Trail, the Norte Pequeno Trail, and the Great Route of Santa Maria.