Updated: November 13, 2023
Nestled in the heart of the Algarve region, Loulé stands as a testament to Portugal's timeless beauty and charm. With its picturesque landscapes, shimmering coastline, and rich cultural heritage, Loulé is more than just a vacation destination — it's a dream come true for those in search of the quintessential Portuguese experience.
Over the years, Loulé has witnessed a surge in its popularity, not just among travelers, but also among real estate enthusiasts and investors. Its strategic location, combined with its unique blend of traditional and modern amenities, has made it a hotspot for those looking to invest in a slice of Portuguese paradise.
In this article, we will delve deep into the allure of Loulé's real estate market, exploring its diverse property offerings, potential returns on investment, and the myriad of opportunities it presents.
Why Loulé, Portugal?
What truly sets Loulé apart from other destinations? Let's explore the unique allure of this captivating towncity.
Destination appeal
Loulé is more than just a town; it's a lifestyle destination. Its unique blend of ancient architecture and contemporary comforts makes it a standout choice for property investors. Here, history comes alive through its cobblestone streets, ancient castles, and vibrant local festivals. Coupled with a modern touch of cafes, boutiques, and galleries, Loulé promises both cultural immersion and contemporary luxury—factors that heighten its real estate value.
Strategic location
Loulé's position within the famed Algarve region cannot be emphasized enough. The Algarve is a global hotspot for its warm weather, sparkling beaches, and luxurious resorts. Being part of this region, Loulé enjoys all these benefits and more. Its location ensures a consistent flow of tourists, making it an ideal spot for property rentals. Moreover, its connectivity to major transport hubs and neighboring Algarvian towns. Alongside this, given its close proximity to Faro Airport, Loulé ensures convenience for those that need to travel internationally regulalrly, whether its for business or pleasure.
Natural attractions
When it comes to natural beauty, Loulé is a canvas painted with nature's finest strokes. Imagine rolling green hills speckled with fragrant almond and fig trees, contrasted with the azure hues of the Atlantic coastline. The town not only offers serene countryside vistas but also boasts some of the region's most enchanting beaches. Places like the Fonte Benémola nature reserve are serene oases, perfect for nature lovers. Investing in property here means securing a piece of nature's paradise.
Architectural highlights
In Loulé, you'll find a blend of traditional and modern homes. The classic properties come with white-washed walls, red-tiled roofs, beautiful ceramic tiles, arched doorways, and charming wrought-iron balconies—a nod to its Moorish influence. On the other hand, modern properties feature large glass walls, open layouts, and updated amenities, all elegantly integrated into the town's surroundings.
Types of Properties in Loulé
Whether you're drawn to traditional homes or contemporary designs, Loulé has it all. Here's a closer look at the types of properties this charming city offers.
Residential options
Apartments: Modern units located in the town's center, blending convenience with contemporary design.
Villas: Luxurious retreats often featuring pools, landscaped gardens, and panoramic views of the coastline or countryside.
Townhouses: Traditional homes reflecting Loulé's historical charm, adorned with tiles and wooden accents.
Commercial spaces 
Offices: Ranging from sleek modern designs to renovated traditional buildings, catering to diverse business needs.
Retail shops: Prime locations for boutiques, larger units for supermarkets, and specialty stores, capitalizing on Loulé's bustling markets and shopping areas.
Restaurants and cafes: Spaces designed to tap into Loulé's rich gastronomic scene, from intimate cafes to larger dining establishments.
Property Market Trends
Delve into the evolving trends that are shaping Loulé's real estate landscape.
Market insights
Growth in demand: Over the past few years, Loulé's property market has seen a steady rise in demand, particularly from foreign investors seeking holiday homes or retirement properties.
Price trends: Average property prices in this region of Portugal are €4,503 for villas and €4,003 for apartments.
Rental yields: Given Loulé's popularity as a tourist destination, rental properties, especially in prime locations, have yielded attractive returns, with an average annual rental yield of around 3.5 percent.
Influencing factors
Tourism surge: Loulé's status as a top tourist destination in the Algarve region has been a major driver for property demand.
Infrastructure & connectivity: Improved transport links and accessibility to major hubs in the Algarve region have further boosted Loulé's property market appeal.
Upcoming developments
Residential projects: Several luxury villa and apartment complexes are in the pipeline, targeting both local and foreign investors.
Commercial hubs: Plans are underway to establish new commercial centers, aiming to bolster Loulé's economic growth. There are discussions around enhancing the town's transport network, including potential upgrades to nearby airports and rail connections, further improving accessibility to Loulé.
Property Buying Process in Loulé
Navigating the property market in Portugal can be both exciting and complex.
Step-by-step guide to buying propety in Loulé
To help you understand the process, here's a streamlined step-by-step guide to purchasing your dream property,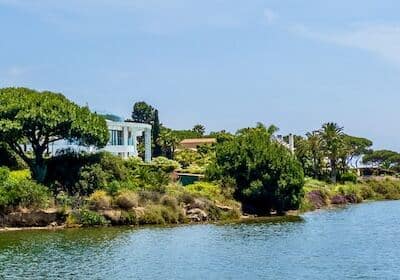 Step 1:
Decide on whether to take out a mortgage for financing your property.
Step 2:
Search for and find the perfect property in Portugal.
Step 3:
Engage in the negotiation process for the chosen property.
Step 4:
Enter into a Reservation Agreement to hold the property.
Step 5:
Sign the Promissory Contract (Contrato de Promessa de Compra e Venda – CPCV) to legally bind the transaction.
Step 6:
Finalize the purchase by signing the Escritura (Final Deed) and register the property in your name.
Seeking expert help
Securing a property in Loulé becomes notably easier when you collaborate with seasoned real estate professionals and have a lawyer on your side, who can help you navigate the process. Below, we have outlined some key players that will assist you with your purchase.
Legal professionals: They play an indispensable role in ensuring that all paperwork and legal obligations are addressed correctly. Their expertise is vital for a hassle-free. property transactio They can also complete due dilligence on both the property and seller, minimizing risks, and preventing potential legal disputes down the line.
Real estate agents: These individuals possess deep insights into the local market dynamics and can evaluate property values effectively. Their broad network of contacts can fast-track your search for the perfect property, ensuring you get the best deal in line with current market rates.
Buyer's agents: While real estate agents serve both buyers and sellers, a buyer's agent is exclusively dedicated to representing the buyer's interest. Working with a buyer's agent has several advantages:
Personalized service: They provide bespoke services tailored to your unique property requirements and budget.
Unbiased representation: Since they represent only the buyer, their advice and actions are solely in your best interest.
Negotiation power: They can effectively negotiate terms, ensuring you get the best price and conditions for your desired property.
Market access: They often have access to off-market properties or listings before they are publicly advertised, giving you an edge in the competitive market.
Residency considerations
For foreign investors considering Loulé's property market, acquainting oneself with Portugal's residency and visa regulations is crucial.
Short-term stay: Some Non-EU/EEA nationals can reside in Portugal without a visa for durations up to 90 days, although this will depend on your nationality. Following this, you will need to secure a residence permit. There are several options on the table, such as the D7 Visa, Digital Nomad Visa, or Golden Visa.
For EU residents, after three months, you will also need to register for residency in Portugal, but the process is very straightforward, and you will simply need to register at your local city hall.
Top Tips for Investing in Loulé
Below are the top tips to consider when making investments in Loulé.
Investment advice
When investing in Loulé, make syre you consider the following:
Understand your goals: Determine whether you're looking for short-term rental yields, long-term property appreciation, or a personal holiday home.
Location matters: Properties closer to tourist attractions, beaches, or the town center tend to have higher demand and value.
Local expertise: Engage with local real estate agents who have in-depth knowledge of the market, neighborhoods, and trends.
Due diligence
To safeguard against risks further down the line, ensure you complete a thorough due diligence, which will include:
Legal checks: Ensure the property has clear legal titles, no pending disputes, and complies with local zoning laws.
Property inspection: Always visit and inspect the property personally. Consider hiring a

property surveyor in Portugal

to check for structural issues or needed repairs.
Local market research: Understand the average property prices, rental yields, and occupancy rates in the desired location to make informed decisions.
Negotiation insights
Know the market value: Being aware of the current market value of similar properties will strengthen your negotiation position.  Working with a buyer's agent, who will assist you with the negotiation stage, will ensure you secure the property at the best price possible.
Seek expertise: Consider hiring a Portuguese real estate lawyer familiar with local customs and practices to ensure you face no legal difficulties. Also, for assistance with the negotiation stages, it is worth working with a buyer's agent, such as Goldcrest, to ensure you can secure the best price for the property.
Property Management and Rental Income
Here are some key insights and strategies to keep in mind to optimize your Loulé property, focusing on adept management and capitalizing on rental income opportunities
Management basics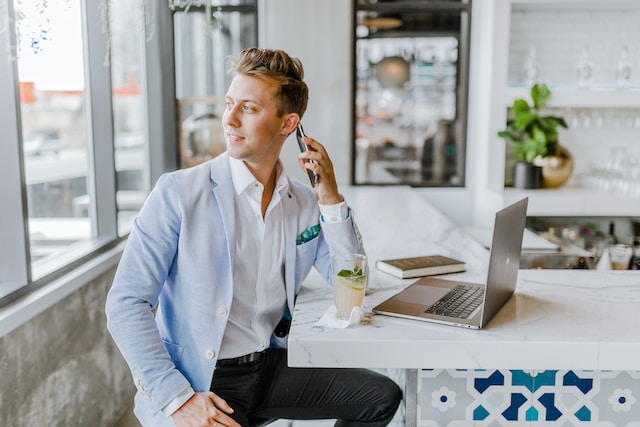 Managing a property in Loulé, especially for rental purposes, requires meticulous planning and attention to detail. First and foremost, it's crucial to ensure that the property is well-maintained and presentable at all times. This includes regular checks, repairs, and upkeep. If you're not residing nearby, it's advisable to hire a local property manager who can frequently inspect the property, handle maintenance issues, and ensure the property's security.
For properties meant for short-term rentals, such as vacation homes, it's essential to provide amenities that tourists often seek, like Wi-Fi, clean linen, and essential appliances. Clear communication with potential renters is vital, whether it's regarding rental terms, house rules, or addressing any queries they might have. Additionally, keep in mind that acquiring an Alojamento Local (AL) license is mandatory for short-term rentals in Portugal.
Management services
Loulé, being a prominent tourist destination in the Algarve region, has several property management services that cater to foreign and local property owners alike. These companies offer a comprehensive suite of services, including property maintenance, tenant vetting, rent collection, and even marketing the property to potential renters. Engaging with such a service can be especially beneficial for those who don't reside in Loulé or cannot regularly oversee their property.
Rental potential
The rental potential in Loulé is promising, given its status as a sought-after tourist spot in the Algarve. Properties located closer to the beaches or town center tend to fetch higher rents, especially during peak tourist seasons. While the summer months see a surge in occupancy rates, properties that offer unique amenities or experiences can maintain a decent occupancy rate even during off-peak seasons. On average, Loulé properties can offer competitive rental yields, especially when compared to other European tourist destinations. However, it's essential to keep in mind that rental income can fluctuate based on various factors, including property location, condition, and the overall economic climate.
Where to Live around Loulé
Discovering the neighborhoods and enclaves around Loulé? Here are the top spots to consider for serene living, unparalleled beauty, and local charm.
Loulé (São Clemente)
Loulé (São Clemente) serves as the pulsating heart of the municipality. Steeped in history, this area boasts iconic landmarks such as the Loulé Castle, a testament to the region's rich past. Just a stone's throw away is the vibrant Loulé Market, a bustling hub where one can immerse themselves in local flavors, crafts, and traditions. With its cobblestone streets and historical edifices, São Clemente offers a perfect blend of the ancient and the contemporary, making it a prime spot for both residents and visitors.
Loulé (São Sebastião)
Adjacent to São Clemente, Loulé (São Sebastião) presents a harmonious blend of residential and commercial spaces. It's a dynamic area where quaint homes coexist with thriving businesses. Its strategic location ensures that residents have easy access to all amenities while still enjoying the tranquillity of a well-planned neighborhood.
Almancil
Positioned close to the coast, Almancil is synonymous with luxury and elegance. It is renowned for its upscale resorts and its proximity to pristine golf courses such as the Quinta do Lago North and Vale do Lobo Royal Course. It's also located close to elite developments that further cement its reputation as a haven for the affluent.
Quarteira
Quarteira, a sparkling jewel of the Algarve coastline, is celebrated for its sun-kissed beaches and the picturesque promenade. Adding to its allure is the Vilamoura Marina, a hub of activity with its luxury yachts, upscale eateries, and vibrant nightlife. Quarteira promises a coastal living experience like no other.
Boliqueime
Tucked inland, Boliqueime is a sanctuary of peace and tradition. This village exudes an old-world charm, offering serene surroundings complemented by breathtaking views of the coastline. For those seeking an escape from the hustle and bustle, Boliqueime is a perfect retreat.
São Brás de Alportel
Adjacent to Loulé, São Brás de Alportel is a municipality that oozes quaint charm. It's a realm where traditional Portuguese architecture takes center stage, and every corner tells a story of its storied past. A walk through its streets is akin to a journey back in time.
Salir
Nestled amidst rolling hills to the north of Loulé, Salir offers an idyllic rural setting. It's a place where nature reigns supreme, presenting stunning vistas at every turn. For those yearning for a close-to-nature living experience, Salir is the ideal choice.
Benafim
Benafim represents Portugal's rich agricultural heritage. It's an area where traditional farming practices are still very much alive, and the essence of the authentic Portuguese lifestyle can be felt in its every nook and cranny. A visit to Benafim transports you directly into the heart of Portugal's agrarian traditions. Stroll through olive groves that have stood for centuries, encounter quaint vineyards producing local wines, and engage with the warm locals practicing time-honored farming methods. Nearby, the charming village of Alte, with its natural springs and historic landmarks, encapsulates the rustic charm of the region.
Goldcrest: How We Can Help You
Goldcrest is a buyer's agent that is based in Lisbon. We provide expert, impartial advice on real estate investments and how to buy property in Portugal. From scouting out the perfect property through to property acquisition, we have you covered throughout the process.
If you are looking to purchase property in Portugal, don't hesitate to get in touch. Our team of skilled experts is available to solve all your real estate doubts, helping you with the property search and offering insightful expertise and strategic advice.
Why choose Goldcrest?
Local knowledge: With offices located across Portugal, our presence nationwide allows us to assist you personally across the country.
Independent service: As an independent buying agent, we do not represent any development or project. Our service is entirely tailored toward each individual client, providing you with everything you need to secure the perfect property at the best possible price. As an impartial advisor on the market, we work solely on behalf of our client and provide a service tailored to your needs and requirements.
Streamlined process: Our real estate agents speak English and Portuguese, and our service is completely focused on providing you with a hassle-free buying experience, saving you time.
Experienced team: Our expert real estate team has a vast local knowledge of the Portuguese property market. We have cutting-edge technology and metasearch tools at your disposal to provide full market coverage, ensuring the best investment choices and negotiated prices.
Network of partners: Lawyers, property management services, builders, architects, designers, and landscape gardeners, again saving you time and hassle by providing you with trusted experts in their field of work.
Member of the AIPP (Association of International Property Professionals), delivering company best practices and upholding professional values.
Conclusion 
Loulé is a captivating blend of Portugal's rich history, diverse culture, and stunning natural landscapes. As a prime real estate hotspot in the Algarve region, it offers everything from bustling markets to peaceful beaches and from age-old landmarks to modern comforts. It's clear to see why both vacationers and property enthusiasts are drawn to this town.
Understanding Loulé's property market is vital for potential investors and homeowners. Our guide aims to give you a clear picture of what the town has to offer in terms of real estate opportunities. However, we know that the process of buying property can be daunting, even with all the right information.
That's where Goldcrest comes in. As your trusted buyer's agent, we're here to simplify every stage of your property journey. We understand that each buyer has their own unique vision and needs. Our team is dedicated to assisting you, from finding the right property to ensuring everything runs smoothly even after the purchase. Whether you're eyeing a lavish villa with ocean views or a cozy townhouse in the town's core, we're committed to helping you secure your slice of the Loulé dream.
If you're keen to explore more about what Loulé and the wider Algarve region have to offer, we're just a call away. Let's make your property aspirations a reality.
Frequently Asked Questions about Loulé Portugal Real Estate
What is the current real estate market like in Loulé, Portugal?
The real estate market in Loulé is thriving, with a steady demand driven by both local and international buyers. The town's appeal as a tourist destination combined with its rich cultural and historical heritage makes it a sought-after location for property investments.
How do property prices in Loulé compare to other regions in Portugal?
The average property prices in this specific region of Portugal reflect an intriguing market dynamic. Villas command an average price of €4,503, providing spacious and often luxurious accommodations with various amenities, catering to those seeking a premium living experience. Conversely, apartments, with an average cost of €4,003, offer an accessible entry point into the property market while often providing modern living spaces, making them an attractive option for individuals or families seeking both convenience and comfort.
What types of properties are available for sale in Loulé?
Loulé boasts a diverse range of properties, from modern apartments and luxury villas to traditional townhouses and countryside estates.
Are there any restrictions on foreigners buying real estate in Loulé?
There are no specific restrictions on foreigners buying real estate in Loulé or Portugal at large. However, it's essential to be aware of local regulations and tax implications.
What are the popular neighborhoods or areas for real estate investment in Loulé?
Popular areas include São Clemente, known for its historical landmarks; Almancil, famous for upscale resorts and golf courses; Quarteira, renowned for its beaches; and Boliqueime, offering a quiet ambiance with views of the coastline.
How do I find a reliable real estate agent in Loulé?
It's advisable to seek recommendations from locals or expats who've purchased properties in the area. Online forums, property websites, and local associations can also provide insights into reputable real estate agents in Loulé.
What are the average property taxes and maintenance costs for real estate in Loulé?
Taxes at the time of purchase:
Imposto Municipal sobre Transmissões (IMT): This is a municipal tax on property transfers. The exact amount is calculated based on the property's value and its intended use (primary residence, secondary home, or rental property). Different scales and rates apply, but it usually ranges from 1 percent to 8 percent of the property value.
Stamp Duty (Imposto do Selo):
This is a fixed tax charged on the purchase price or the property's taxable value. It presents 0.8% of the property's value or the purchase price, whichever is higher.
Annual taxes:
Imposto Municipal sobre Imóveis (IMI): This is an annual municipal tax, similar to property taxes in other countries. The rate varies based on the property's location, type, and assessed value. Properties in urban areas have a different rate compared to those in rural areas.
Are there any new real estate developments or construction projects in Loulé?
Yes, Loulé continues to see growth in its real estate sector, with several new developments and construction projects, both in residential and commercial sectors, underway or in the pipeline. For instance, the "Loulé Gardens," a new residential complex near the town center, offers modern apartments with communal green spaces and amenities. Additionally, the "Loulé Business Park" represents a significant commercial project attracting companies with its innovative office spaces and strategic location.