Updated: July 26, 2023
In this guide, we explain how to get Portuguese citizenship with the Portugal Golden Visa Program. Over 20,000 Golden Visas have been granted to families since the program was established in 2012 with over €4 billion in funds raised, making it the most popular residency by investment program in the world. The process of getting a golden visa and Portuguese citizenship is simple but detail-oriented. We would always recommend enlisting the help of trusted professionals to ensure you follow the steps correctly and are granted the visa.
What is the Portugal Golden Visa?
The Portugal Golden Visa is a residency by investment scheme that provides a visa to non-EU citizens in Portugal. The visa is conditional to a certain minimum investment requirement that should be met for the applicant to qualify and has a five-year duration until the holder can apply for Portuguese citizenship. Golden Visas are so popular because of the flexible stay requirements. Those who aren't ready to commit to living full-time in Portugal yet but want to work towards getting their European citizenship can benefit from doing a Golden Visa.
What are the benefits of the Portuguese Golden Visa?
The main benefits of the Golden Visa are that the applicant and their family are able to gain EU citizenship whilst not even living in Portugal for the five-year period. Investing in Portugal is a smart financial move too, as the property market in Portugal has grown immensely over the last decade and shows no signs of slowing down. A golden visa is both a ticket to Europe and a great investment opportunity.
Portugal Golden Visa requirements
Stay requirement
For those applying for a golden visa in Portugal, the stay requirement is usually the main pull-factor.  An average of 14 days every two years is required to be spent in Portugal for the golden visa holders. This is as short as a family summer holiday and means that families don't need to commit to moving permanently while they are in the process of gaining their citizenship.
Maintaining your investment
During the course of the five years, the investment must be maintained and not sold or traded. After the five-year period, if you wish to apply for permanent residency and Portuguese citizenship, the process and requirements are exactly the same as those who have been on other types of visas living in Portugal.
Who can apply for the Portugal Golden Visa?
Any non-EU, non-EEA or non-Swiss citizen who makes a qualifying investment in Portugal is eligible for a Golden Visa and residency in Portugal. The Portuguese Golden Visa program has proven to be one of the most popular citizenship by investment programs in Europe. The program is particularly popular with Americans who want to gain EU citizenship. Perhaps one of the reasons for its popularity is that getting the Golden Visa in Portugal is easy, fast, and cheaper than other EU citizenship programs.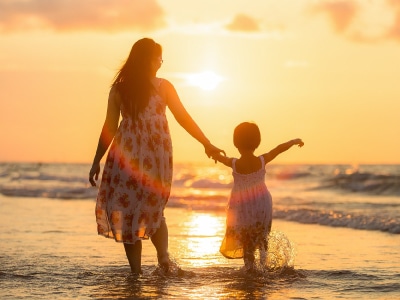 Portugal Golden Visa investment requirements
The requirements for a golden visa mainly pertain to the amount of the specific investment that you decide to make. This is commonly referred to as the minimum investment requirement.
The categories and various investment requirements are listed below for the most popular routes:

Invest €500K+
In a property of your choosing in Portugal's interior areas.

Invest €350K+
In renovations projects in interior areas. The property must be at least 30 years old and undergoing renovation

Contribute €500K+
In investment funds across a range of sectors—including but not limited to— technology, energy, and real estate
Portugal Golden Visa investment options
The best options for investing are naturally going to be personal to your own specific goals and ambitions. For most people, real estate investment is the best option, as a brick and mortar investment is a fairly safe bet, and many people like the idea of having their own place to spend holidays in and in the future, perhaps to relocate to. Do note that certain real estate investment restrictions apply. From 1 January 2022 investors will no longer be able to buy a property in populated urban centers of Portugal like Lisbon, Porto, and many parts of the Algarve. If you're wondering about whether your property purchase applies for the Golden Visa, it's best to consult with a specialist first. You can see more about the residential real estate options here.
As a general rule of thumb, the best investment options will be those that have a chance of appreciating at a steady rate. In real estate, the options that have a good value on price per square meter, reflective of similar properties in the area are the best investments to make.
If you're looking to get Portuguese citizenship with the golden visa program, it's a good time to consider doing so as the value of property is still very good compared to the rest of Europe and there are also a number of credible fund options to invest in. For more information on Portugal's real estate market outlook, check out our ultimate guide to Portugal's real estate here.
The opportunities to achieve high rental yields in certain areas of Portugal are plenty, due to the unprecedented growth in tourism. In 2019, more than 27 million tourists visited Portugal. This has led to a surge in demand for rental properties and made the prices for renting in popular areas much higher.
What is the application process for the Portugal Golden Visa?
 Required documents for a Golden Visa application
A clean criminal record
Copy of passports of the applicants
Marriage certificates for spouse applications
A NIF (Portuguese tax number)
A Portuguese bank account
A declaration of the investment you have made to qualify
Receipt of the money in your Portuguese bank account and receipt of the investment into the asset you have chosen
Biometrics for you and your family, taken in Portugal
 Does all supporting documentation need to be translated into Portuguese and legalized?
The Portugal Golden Visa documents and the Portugal Golden Visa application form must be legalized and translated into Portuguese by a certified translator. The documents required can either be legalized by a member of the team at the Portuguese Consulate or by the Apostille of The Hague Convention.
Golden Visa fees

The fees attached to the golden visa application can be divided into government fees, legal fees for legitimating documents, and the fees that you pay a buyer's agent for assisting you to find the right investment and negotiate the best price.
Government fees per family member for application of the Portugal golden visa are €5,173.60. Renewal fees every two years apply at 50% of those rates. There are also processing fees on application and renewal of € 520.40 for the main applicant plus €80.20 for each family member.
Legal fees can vary quite a lot depending on the law firm you opt for. Goldcrest would advise using a recommendation of a reputable law firm that has been around for some time and dealt frequently with golden visa applicants.
Buyer's agency fees for the purchase of real estate will be between 1 and 2 % of the purchase on a successful property purchase. This is paid by the buyer, as the agent works exclusively on your behalf, with an in-depth search process and a comprehensive value assessment of the property in question before purchase.
Get in touch
Goldcrest are a buyer's agent and relocation experts. We can assist you and your family in finding the best way to invest in Portugal and gain citizenship. The Goldcrest team have deep expertise in the Portuguese real estate market and venture capital funds and will always act diligently on your behalf to negotiate the best possible deal for you.
Don't hesitate to reach out to us for an informal conversation, our Lisbon team are ready to assist and help you start your journey of buying property and gaining citizenship in Portugal.
Frequently asked questions about how to get Portuguese citizenship with the Golden Visa Program
How to get Portuguese citizenship with the Golden Visa Program?
How to get Portuguese citizenship with the Golden Visa Program depends on what investment route you take. Generally, you can choose from an array of options, including investing in real estate, investing in funds, investing in rehabilitation, or investing in a business.
How long does it take before I can obtain Portuguese citizenship and a passport?
The Golden visa program is a five-year program and will allow you to apply for Portuguese citizenship after the program is over. You will be required to take a basic language test and prove some ties to the country and the local community in Portugal. One convincing argument for your citizenship case could be that you still own a property in Portugal, for example.
How does the renewal process for the Portugal Golden Visa work?
The renewal process is a re-admission of various documents to the Portuguese government, proving that you are still in possession of the investment made. The re-application must be done in a timely manner. We recommend working alongside trusted professionals to assist you in these matters.