Updated: August 18, 2023
Lagos is situated in the Western Algarve. It is one of the most visited cities in Portugal, a definite favorite among tourists, expats, and investors. Lagos, with one-of-a-kind rock formations, incredible cuisine, and sandy beaches, is one of the gems of the Algarve. The picturesque city of the Algarve ticks all the boxes regarding real estate, ranging from affordable houses to luxury villas and beach resorts. However, regardless of buying or selling real estate in Lagos, it is vital to find a real estate agent to land yourself the best deal. In this article, we provide you with details on why you need a
real estate agent in Lagos
, Portugal.
Property Types in Lagos
If you are looking to buy real estate in Lagos, in the Western Algarve, there are various options to choose from. This stunning part of Portugal could be the perfect place to find your dream home. Here are some basic property types that can be commonly found in Lagos, Portugal.
Villas
Villas in Lagos are spacious holiday homes perfect for a family weekend getaway and are usually located in the countryside or near the sea. Many will also come with a sea view and additional amenities, such as a swimming pool or private gym. There are different types of villas available in Lagos, such as traditional, contemporary, basic, or luxury. Buying a villa in Lagos could surely be the ideal property, where you can enjoy the very best that Portugal has to offer, in luxurious comfort.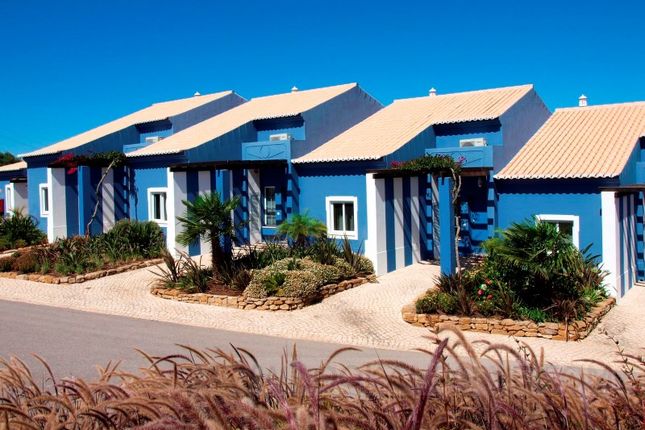 Apartments
The popular choice among buyers in Lagos is apartments. Whether you plan to stay long-term or for a few months, apartments are the perfect option. Also, there are plenty of complexes with garden areas and pools in Lagos.
Townhouses
Townhouses are an alternative to apartments and villas in Lagos. They have similar internal spaces like villas, but without a swimming pool or garden area. Townhouses are great if you buy property to let or for seasonal stays.
Resorts
The resorts in Lagos, Portugal, usually come as part of golfing or leisure complexes, such as Costa Vicentina. Resort properties are considered a great investment across Portugal, even if you are not an avid golfer. There are also coastal resorts with stunning landscapes on protected beaches, such as Dona Ana beach.
Some of the best beaches in Lagos include Praia da Luz and Meia Praia. If you are looking to move to Portugal for a high quality of life and relaxing atmosphere, Lagos could be the place to find the perfect home.
If you want to find out more about Lagos real estate, consult our guide on Portugal Lagos Real Estate.
Why do you need real estate agents in Lagos?
Lagos is one of the most visited places in Portugal. It has excellent investment opportunities and rental potential and several ideal homes for you to consider. Also, properties here are quite affordable, particularly when compared with what you would expect to pay in other Western European countries.
However, with this said, one of the most stressful choices in life is to sell or buy real estate. To tackle the stress and experience a smooth process, it is best to hire a real estate agent. Below,  we provide you with some solid reasons for hiring an experienced agent to work with.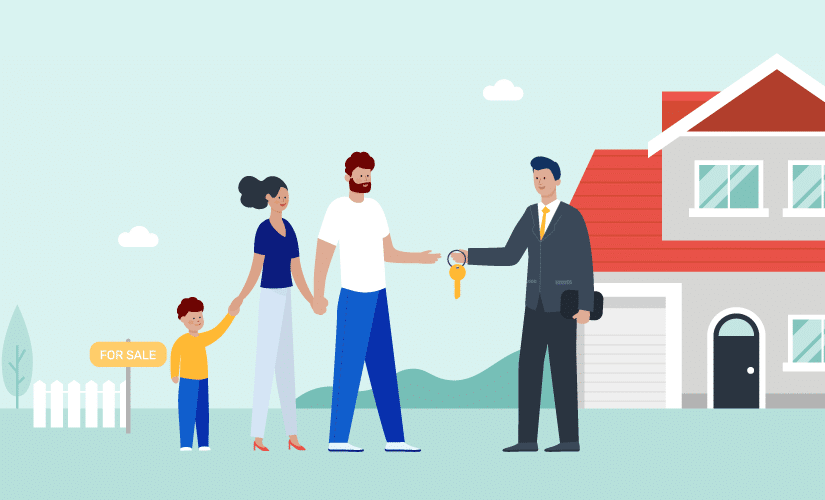 Language barrier: One of the major concerns in selling or buying a property in a foreign country is the language barrier and looking for homes for sale in Lagos Portugal is no different. The best real estate agents will speak the local language and help get you through the process.
In-depth knowledge: Agents have in-depth knowledge about the local areas and know the current market prices in Lagos.
Sales process: Agents will help you with the whole process. If you are a buyer, they will analyze the market and find the right fit for you. If you are selling, they will aid you in putting the property on the market for sale right through to the final settlement.
How to Find the Best Real Estate Agents in Lagos
Consider the following when looking for good real estate agents to work with in Faro:
Availability and support: It's essential to have a trustworthy agent who is available to assist you throughout the property buying process. A good agent will keep you informed, provide unbiased advice, and be responsive to your needs.
Online presence: Reputable agencies should have a strong online presence, including high-quality images and detailed property information. However, don't solely rely on a flashy website; assess their service quality, experience, and client feedback.
Licensing and accreditation: It's important to ensure that the real estate professional that you ultimately opt for has a valid license. In order to operate legally in Portugal, an estate agent be certified by INCI (Instituto da Construcao e do Imobiliario) and have an AMI license number.
Experience with expats: Look for a real estate agency with experience assisting expats and, if possible, that they have reviews proving their excellent services. They should understand the legal aspects and paperwork involved in the Portuguese real estate market.
Transparent Pricing and professional services: Ensure that all necessary services are included in the agreed-upon price without hidden fees. If you plan to obtain a mortgage, confirm that the agency can handle this aspect.
Additionally, you should consider the distinction between a real estate agent and a buyer's agent:
Real Estate agents represent the seller, and they earn a commission from sales. Their focus is on selling properties, and they will get a higher commission for a higher sale. Buyer's Agents, on the other hand, represent the buyer. They prioritize your best interests, guide you through the process, and may have access to exclusive listings. They will work solely on behalf of the buyer, providing a tailored service to their client, and will assist in negotiating the best price on your behalf.
Goldcrest: Who We Are and How We Can Help You
Goldcrest is a buyer's agent based in Lisbon. We have an expert team who are trained in providing insightful real estate expertise and strategic advice. We help our clients find excellent investment opportunities in Lagos, Portugal, and stand by them throughout the process. Here are some points on what we can provide:
We are skilled in identifying local market risks and are trained to tackle them.
We are your single point of contact. The entire process, from research to acquisition, is handled by us.
We provide you with a tailored service for investment properties and houses.
We have an extensive database that provides exclusive access to off-market properties.
We have an expert team that can locate quality exclusive properties in high-demand areas.
Our service is affordable and transparent. You will get the best property for the best price.
In addition to having an AMI license number, Goldcrest are a member of the AIPP (Association of International Property Professionals) delivering company best practices and upholding professional values. We can also connect you to key players, whether you are looking for a surveyor, a property management company, or interior designer, we can point you in the right direction.
If you are consideringbuying to rent, a property management company, in particular, can look after the property on your behalf. From vetting tenants to ensuring the maintenance of the property, a property management company can significantly assist you with generating passive income from your asset. 
If you want to know more about Goldcrest and the real estate market in Lagos, please contact us. Our team of friendly experts will be happy to help you.
Know more
Here are some articles you might be interested in:
Other excellent locations to buy property in the Algarve include Faro, Portimão, and Tavira. Each region boasts an excellent quality of life, more than 300 days of sunshine each year, and easy access to glorious beaches.
Frequently Asked Questions about Real Estate Agents in Lagos
What are the typical responsibilities of a real estate agent in Lagos?
Real estate agents in Lagos are responsible for facilitating property transactions, including property listing, connecting buyers and sellers, negotiating deals, providing market insights, arranging property viewings, and guiding clients through the buying or selling process.
How do I choose the right real estate agent in Lagos to work with?
To choose the right real estate agent when looking for houses or apartments for sale in Lagos Portugal, consider their experience, local market knowledge, reputation, communication skills, and client reviews. Look for agents with a track record of successful deals in your desired area and who understand your specific needs.
What fees and expenses should I expect when working with a real estate agent in Lagos?
Real estate agent fees in Lagos typically include a commission, which, in Portugal, is paid by the buyer. They will therefore get a higher commission for a higher sale  – this conflict of interest is something to be mindful of. A buyer's agent, on the other hand, will focus solely on the needs of the buyer and securing the best price possible. When looking for property for sale in Lagos Portugal, we strongly recommend working with a real estate professional that can help you navigate the market.
What is the price of property in Lagos, Portugal?
The average asking price for a villa in Lagos in 2022 was €4,171 per square meter, while the average price for an apartment was €3,659 per square meter. Lagos is located in the Western Algarve and is one of the most stunning parts of the southern region of Portugal – the perfect place to find your dream property. You'll find some of the best beaches in Lago, such as Praia da Luz and Meia Praia.