Updated: August 11, 2023
The Algarve is one of the most popular spots for expats who are considering purchasing properties in Portugal. The Algarve area has great potential whether you are looking for a holiday home, a profitable investment, or are looking to settle permanently in Portugal. Expats who consider moving to Portugal often choose the south of the country.  The Algarve has unrivaled natural beauty and year-round sunshine. If you're considering purchasing real estate in this region, in this article we will guide you on why you may need a real estate agent in Algarve, and how to find a good real estate agent who will help you find the perfect property in Portugal. 
Real estate agents in Algarve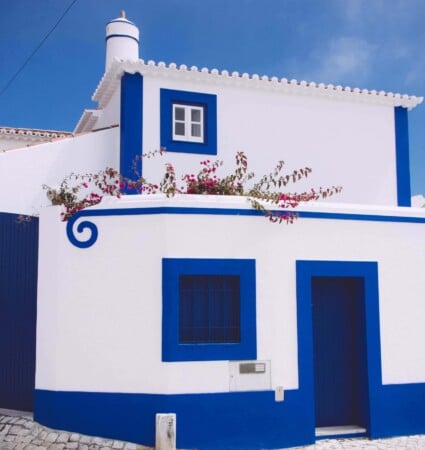 Algarve real estate is highly popular with both Portuguese people and expats from all over the world. It is a unique region of Portugal, lined with golden sand beaches and stunning rock formations.
Algarve real estate
is largely so popular because of the weather, the coastline, great seafood, and world-class golfing facilities.
It's no secret that a large number of expats choose to invest in
real estate in Faro
. There's a big community of English-speaking homeowners in the Algarve, who have chosen to purchase luxury holiday homes, remote villas, or beachfront properties. The locals, being so accustomed to foreigners, are particularly warm and welcoming to expats.
With the following question in mind "
how can I buy real estate in Algarve
", we'll provide you with more details in the following sections. 
As a foreign investor, the Algarve area in Portugal is one of the best locations for
real estate investments
. The rate of return of long-term property rentals in the Algarve is typically 4.5% with short-term rental yields being as high as 7.5%. 
Frankly speaking, the process of searching for the proper real estate in the Algarve may require a lot of searching and be quite time-intensive if you're doing it on your own. However, if you're considering hiring a real estate agency in the Algarve, this will make it much easier for you. 
While searching for real estate in the Algarve, a good real estate agent will give you details about the available units and where are the best places to invest in. Instead of seeing some images of the available properties online, with a real estate agent in Algarve, you will have the chance to go visit the property and check it for yourself. Plus, there are many other benefits that come with dealing with a professional real estate agency in Algarve. 
First of all, you need to decide which type of real estate you're planning to purchase because each one has its own conditions and benefits. 
What types of properties are available in Algarve?
There are many areas to find homes for sale in the Algarve in Portugal. The Algarve is split into specific regions, each with its own price range. For example, in the central Algarve, you will find luxury properties, with private pools and high levels of luxury. You can find excellent properties in the Golden Triangle of
Quinta do Lago
,
Vale do Lobo
and
Vilamoura
. 
In the west, you have Lagos, which is also an in-demand location. Further west still, Sagres (Vila Do Bispo municipality) tends to be more affordable. In the eastern Algarve, you can find more affordable properties and a more "authentic" side of the Algarve.
Deciding where to purchase real estate in Algarve will depend on whether you're searching for residential or commercial real estate. To help you organize your thoughts, we will tell you more about the differences between the two types. 
Residential properties in Algarve 
Residential real estate is a property that you buy with the intention to live in the property. 
The Algarve is split into 16 different municipalities, and each municipality offers something slightly different for buyers. In each region, you will find attractive homes for sale in the Algarve.
British expats have long held a very special place in their hearts for the Algarve. Their presence has not changed, with British retirees continuing to grace the southern coast. 
If you're planning to purchase a residential property in the Algarve that qualifies for the Portugal Golden Visa by investment, keep in mind that there have been some updates that you should keep in mind.  According to the latest law changes outlined by the Portuguese government, residential real estate in some parts of the Algarve does not qualify for the program anymore, following the changes that rolled out on 1 January 2022. Check out this ultimate guide about the
Portugal Golden Visa changes, updates & new rules for 2022
Commercial properties in Algarve
Commercial properties are properties that you can buy for commercial purposes such as small projects, restaurants, cafes, coworking places, or shops. Commercial properties, also called commercial real estate, investment properties, or income properties, are real estate intended to generate a profit, either from capital gains or rental income. 
With the variety of expats in the Algarve, and the fact that it's a well-known tourist destination, commercial properties in the Algarve may be a good idea for investment. Because of the booming tourism sector in the Algarve, you will definitely find good options for your commercial investment. The Algarve area receives thousands of English, Spanish, German, and French tourists every summer, all coming to enjoy the beautiful coastal life of the Algarve. 
Keep in mind that having a real estate agent in Algarve will also help you decide which area to invest in, what are qualified properties for your investment, and where to start. 
Why do you need a real estate agent in Algarve?
Knowing
how to buy Algarve real estate in Portugal
is not simple, and the process will involve a lot of research, especially if you're living abroad. 
Dealing with a good real estate agent in the Algarve will cost you a little bit more than handling it yourself, but will grant you greater efficiency and high-quality service if you get an experienced real estate agent in the Algarve. With the help of a real estate agency, you will have the option to visit the available properties and check them in person.
An experienced real estate agency in the Algarve will have access to an updated real estate market database. Plus, if you're planning to buy a property and rent it out, the real estate service will save you a lot of hassle and help you find the perfect property for investment. 
Real estate services in the Algarve should also include the legal paperwork related to your property. They will be your trusted go-to throughout the whole process until you finally settle down on the best option for you.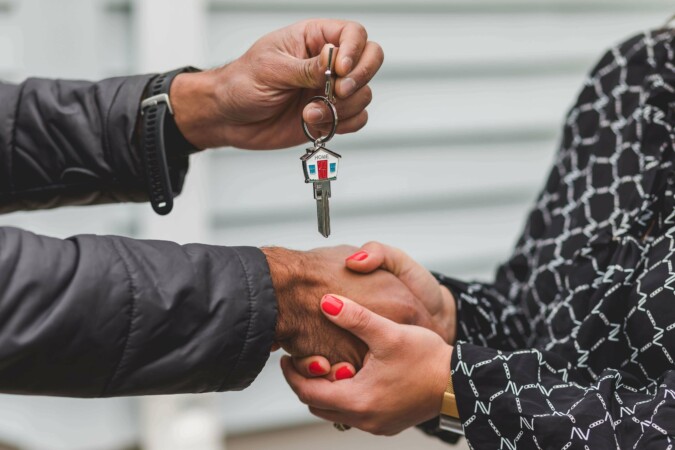 The difference between real estate agents and buyer's agents:
Having real estate agents is essential but you should know that they will work on behalf of the seller and will get a higher commission for a bigger sale. A buyer's agent works solely on behalf of the client (the buyer) which is a significant advantage of choosing a buyer's agent. Buyer agents, such as
Goldcrest,
do not sell real estate. 
Goldcrest: Who are we & how can we help you? 
At Goldcrest, we're a buyer's agent that works solely on behalf of you as a buyer, giving you exclusive advantages and helping you find the perfect home or investment, tailored to your needs. 
Our team works diligently to ensure the correct steps have been carried out, providing you with a high-quality service and safeguarding you from poor property investments. For the past decade, we've been building our inside knowledge of the local property real estate market and have established extensive connections across the country, providing you with access to an exclusive list of properties and investment routes.
Get in touch
now and let's kickstart the process to help you find what you are looking for.
Frequently asked questions about finding a real estate agent in Algarve:
Are the house prices falling in Algarve?
Portugal's property prices don't tend to rise and fall at the same rate across the entire country and its islands. Starting in the ever-popular Algarve, bank valuations rose by a huge 16.5% in 2021.
Is buying property in the Algarve a good investment?
The Algarve region is a popular choice for a holiday home and also offers an excellent property investment opportunity. With plenty of low-cost airlines offering flights to Algarve's Faro International Airport and flight times of just a few hours from most of Western Europe, the Algarve is easily accessible. 
Where is the best value property in the Algarve?
The best places to buy and invest in real estate in the Algarve area are: Quinta do Lago, Vilamoura, Vale do Lobo, Loule, Albufeira, Almancil, Quarteira, Alvor, Portimao, Lagos, Carvoeiro, Vila do Bispo, Tavira, Olhao
Is Albufeira a good investment?
Albufeira, Central Algarve, is known for its beautiful beaches, old town, and golf courses. Albufeira really does have something for everyone. A great investment choice in the area is the new two and three-bedroom apartments situated in the contemporary condominium "Beach Garden Albufeira".