International schools in Portugal
From being the home of explorers who set off to discover unknown lands, Portugal has now been recognized as one of the best destinations for expats seeking a good quality of life and peaceful sunny days on the charming coasts of the Atlantic. Expats have been flocking to Portugal and its charming capital Lisbon to work, live, and settle in with their families.
As an expat parent, no need to worry about your child's education while considering moving to Portugal. There are several different schools in Lisbon that are of very good quality. If you're considering moving to Lisbon with your family, you should be aware of everything regarding your children's education, international schools in Lisbon, and how to choose the right school for them. In this article, we'll help you ease the process by providing you with a detailed guide about schools in Lisbon.
Portugal has witnessed a high illiteracy rate in the past but nowadays the level of education in Portugal is of a very high standard. For instance, students performed above average on the 2018 PISA tests, which cover reading, mathematics, and science. Furthermore, 92% of children attended pre-school in Portugal in 2019, which is higher than the OECD average of 88%.
By considering the education system in Portugal, you're making a very good choice for your children. If you're still searching for a house in Lisbon in the meantime while searching for schools, we can help you at Goldcrest and give you more details about how to buy a property in Lisbon, and what are the best places to find homes for sale in Lisbon Portugal: Top ten neighborhoods.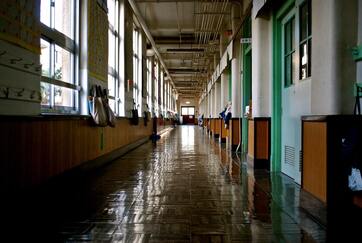 The Portuguese education system
The education system in Portugal includes both free state schools and private schools where your children will receive a proper education at different ages. The Ministry of Education (Direção-Geral da Educação – DGE) regulates the education system in Portugal, starting from pre-school up until secondary school. School groups (agrupamentos escolares) also work closely with local municipalities to assign funding and define the curriculum. The Ministry of Science, Technology, and Higher Education (Ministério da Ciência, Tecnologia e Ensino Superior – MCTES) oversees policies and budgets for higher education.
In Portugal, you will find a mix of state and private education. Since state education is free, most Portuguese families decide to choose public education instead of paying for private education. Children can be enrolled in the pre-school education stage before the mandatory age of joining the school at six.

For expat families, that may yet be up to speed with the Portuguese language, schools in Lisbon also offer many good options for expats to enroll in international schools to make it easier for their children to begin their educational journey by joining suitable schools in their native language.