Updated: October 27, 2023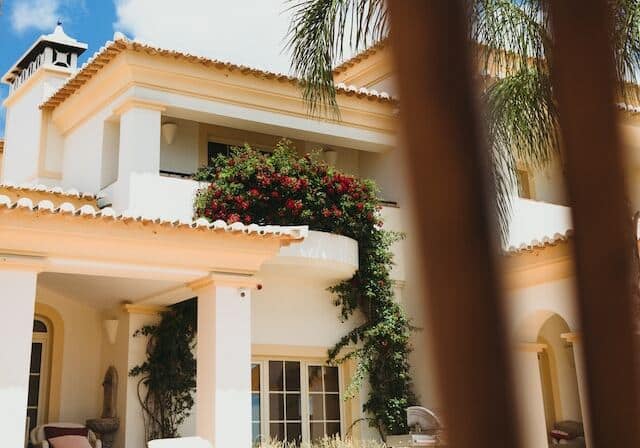 Visiting Silves for the first time is almost like stepping into a postcard. The picture-perfect town where you'll find houses with orange-colored rooftops and white façades framed against the backdrop of Silves Castle must be one of the most charming scenes in Portugal's Algarve region. And, when it comes to Silves Portugal real estate, you'll find that the town and surrounding countryside are quite affordable compared to other areas. 
Whether you are looking to retire to the Algarve full-time or double down on your investment, Silves could be the ultimate location. In this article, we'll provide you with everything you need to know about this unique town in the Algarve. 
Why Silves?
Silves is not your typical town in the Algarve and is calmer than many surrounding cities and towns. With this said, if you are looking to enjoy the hustle and bustle of Lagos, Albufeira, and Faro, then these cities are also just a short drive away. Plus, you are very close to the Algarve Coast, so you'll be able to enjoy the perks that come with living close to the sea. Both domestic buyers and expats have been looking to Silves as an exceptional place to move to.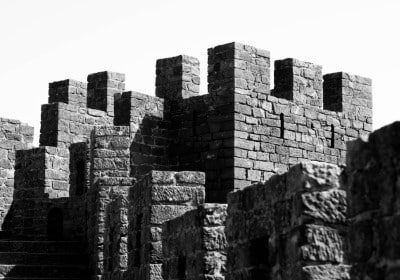 Investors looking for affordable property that they can buy-to-let may find this an excellent location, given the fact that, for tourists, Silves is an ideal place to use as a base to get around the Algarve. 
Plus, there are more wine producers in Silves than in any other municipality in the Algarve region.
Given the excellence of Portuguese wines, wineries have begun to cater to visitors, providing wine tastings and tours for wine lovers. 
These factors mean that there is significant growth potential in the region, and while property prices remain quite reasonable for now, this will likely change in the future. 
A beautiful town nestled in the heart of the Algarve, surrounded by acres and acres of vineyards – what could be better? 
Silves Real Estate Market
We've already mentioned some of the key attractions to buying in Silves. Here is a more in-depth analysis of the region.   
Property prices in Silves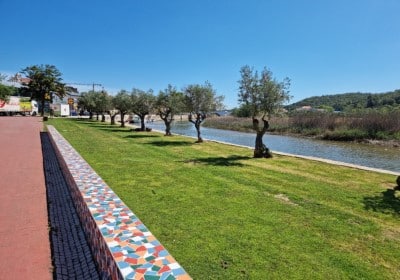 Properties for sale in Silves, Portugal, remain affordable compared with other areas in the Algarve. In 2022, the average asking price for a villa would cost €2,852 per square meter, while an apartment would cost €2,682 per square meter. 
If we compare this price to real estate in Lagos, for example, where a villa would cost €4,171 per square meter and an apartment €3,659, we can see that Silves provides great value for money. 
Land for sale in the Algarve is also much cheaper than buying a new build, even when factoring in construction costs. Land in the Algarve is around €100-300 per square meter, while construction costs are typically priced around €2,000 to 2,500 per square meter.   
Types of real estate in Silves
From renovated modern apartments to spacious villas, countryside houses, and historic townhouses, there are many property types in Silves. We've already mentioned that Silves is a hotspot for vineyards, and, as such, you'll find lots of vineyards for sale in this part of Portugal, too. 
If you would like to live out the dream of being a winemaker, you can check our article on Vineyards for Sale in Portugal for more information. 
Whether you are looking to buy a large property with several bedrooms and bathrooms to cater to a large family or are looking for a cozy home perfect for a couple, you should be able to find the home of your dreams in Silves. 
A Step-by-Step Guide to Buying Real Estate in Silves
When embarking on the search for properties and homes available for purchase in Silves, it can often be challenging to kickstart the process. By adhering to these guidelines, you can expect the procedure to become more manageable. 
Step 1: Determine whether you wish to secure a mortgage for property financing and check out banks that offer mortgages that meet your requirements

 

Step 2: Locate the ideal property in Portugal

 

Step 3: Negotiate the property price, purchase date, and details with the seller and make an offer

 

Step 4: Establish and sign a Reservation Agreement, binding you to the property and ensuring it is taken off the market while you make your final decision

 

Step 5: Execute the Promissory Contract (CPCV)

 

Step 6: Finalize the signing of the Escritura (Final Deed)

 
Legal considerations
Investors seeking property for sale in Silves should have a good understanding of the legal considerations. You will be pleased to know that there are no restrictions on foreigners buying property in the country. However, you should be aware of property ownership rights, zoning ordinances, land utilization laws, and contractual commitments. They will also ensure that due diligence checks are carried out on both the seller and the property to ensure there are no problems with the property purchase. Collaborating with a qualified real estate lawyer in Portugal will provide invaluable assistance in navigating the intricacies of the legal framework. 
Investment Potential of Silves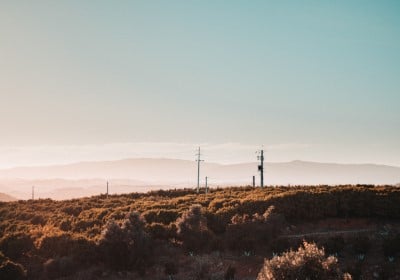 While Silves is not a location that is as well-known as some other parts of the Algarve, such as Faro, Lagos, and Albufeira, it provides value for money and a real estate market that looks like it will increase in popularity in the coming years. Plus, it is within striking distance of these better-known areas while having a much quieter and calming ambiance. Rental yields stood at 3.59 percent in 2022, highlighting that this part of south Portugal can provide nice investment returns. 
The strategic location of Silves is a advantage for investors. Alongside this, wine tourism is a hot topic at the moment, and given the number of vineyards in Silves, tourists looking for a place to stay close by opens the door for investors to invest in short-term rentals to secure a nice return on their investment. 
If you are looking to invest in the Algarve, this article may be of interest: Real Estate Investment Algarve: What You Should Know.  
Lifestyle in Silves and the Surrounding Countryside
 Finding peace and quiet in today's modern world can be difficult, but Silves may present the answer. Here are a few reasons why Silves could prove to be the perfect spot in Portugal for you.  
Scenic countryside

: Silves and its surroundings offer stunning natural landscapes with rolling hills, vineyards, and a picturesque countryside. It's an ideal place for those seeking a tranquil environment away from the hustle and bustle of city life.

 

Historic charm

: Silves is known for its rich history, and you can explore its well-preserved historic sites, including the Silves Castle, the largest castle in the Algarve region, and ancient Moorish architecture. The Se Cathedral and the Portas da Cidade, the gateway to the city, will also transport you back in time. 

 

Relaxed pace of life

: Life in Silves tends to move at a slower pace compared to larger cities. This allows for a more relaxed and stress-free lifestyle where you can truly enjoy the moment.

 

Local bars and cafes

: While Silves is peaceful, it's not devoid of social opportunities. The town has quaint local bars and cafes where you can enjoy a drink, chat with expats and locals, and soak in the local culture.

 

Proximity to the coast and vibrant cities:

We've already mentioned the strategic location of Silves. While not directly on the coast, you are within striking distance. Plus, key cities in the region, such as Faro, Albufeira, and Lagos, are just a short drive away. You also have the Silves train station to easily get around the region. 

 
How to Find Property in Silves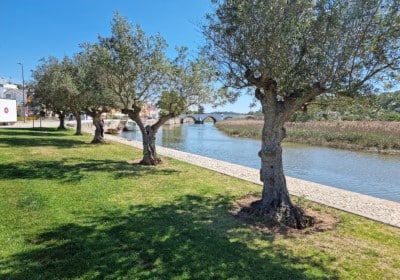 While there isn't a Zillow Portugal offering a comprehensive listing of properties, numerous real estate websites allow you to search for properties and apply filters based on your preferences, such as number of bedrooms, whether you would like a balcony or swimming pool, and the property size. Nevertheless, the absence of a centralized platform for all property listings can pose challenges for buyers. For example, photographs found on these websites can sometimes be misleading or the listing may have inaccurate information. 
Engaging with a real estate expert can alleviate these concerns by helping you identify properties that precisely match your criteria. A buyer's agent will guide you through the entire home buying process, assisting with negotiations and ensuring a seamless acquisition. They will also have access to more properties and new listings that you will not find elsewhere. 
Goldcrest: How We Can Help You
Goldcrest is a buyer's agent based in Lisbon, Porto, and the Algarve. With access to more properties than you would  find on a property site, we can provide you with refined searches to help you secure your dream home. While real estate agents will work on behalf of the seller and receive a higher commission for a higher sale, we, as a buyer's agent, work solely on behalf of the buyer. We provide you with an exclusive service that covers the entire property purchasing process, from searching for the perfect property through to the initial contact with the seller, negotiation, and finally acquisition. 
Frequently Asked Questions about Silves Portugal Real Estate
What is the current real estate market like in Silves, Portugal?
The real estate market in Silves, Portugal, is stable and looks set to increase in popularity in the coming years, given its strategic location and because it is a favorite with winemakers. In 2022, the average asking price for a villa would cost €2,852 per square meter, while the price for an apartment was €2,682 per square meter. Buying property here could be a lucrative investment. 
Are there any restrictions on foreigners purchasing real estate in Silves?
Foreigners will find no restrictions on purchasing property in Silves, or anywhere in Portugal for that matter. This location is perfect for those looking for a quiet abode that is conveniently located close to cities such as Lagos, Faro, and Albufeira.
What types of properties are available for sale in Silves?
Silves Castle overlooks this charming town, and you'll find many different property types available here. From spacious properties with four bedrooms to modern apartments, you will likely find a property that meets your requirements. You will also find luxury homes, vineyards, and mansions available for those that are looking for a more exclusive home.