Updated: March 15, 2023
The Alentejo is one of the true gems of Portugal. While the Algarve, Lisbon, and Porto may claim the limelight, nothing comes close to the calm tranquility of the Alentejo. Its golden plains, green hillsides, and tucked-away beaches will bewitch you. In this article, we'll arm you with everything you need to know about Alentejo Portugal real estate and why this somewhat hidden gem of Portugal might just be the perfect corner of the world for you to call home. 
From the Alentejo coast of Portugal to the many quaint, picturesque villages, you have numerous destinations from which to choose. Famous for its cork oaks and olive oil, real estate in Alentejo, Portugal, is an excellent option if you are looking for an authentic Portuguese experience and a peaceful lifestyle. 
If you want to live in Portugal, the Alentejo is an excellent option, as it is a largely undiscovered part of the country. Here, our ultimate guide to Alentejo, Portugal, real estate will provide you with everything that you need to know, covering the following:
Buying a house in Alentejo

Why buy a house in Alentejo

Where to buy property in Alentejo

What to consider when buying a house in Alentejo

Who we are and how we can help you

FAQs
Alentejo Portugal Real Estate: B
uying a House in Alentejo

Buying Alentejo property, as with anywhere in Portugal, is perfectly possible for foreigners, and there are no restrictions in place for you. There is further good news in that buying a house does not require much paperwork, but you should know about the process of buying property. 
You will need to obtain a Portuguese NIF number (Tax Identification Number) from the Portuguese Tax Authority. Having a Portuguese bank account to avoid transaction costs is also a good idea. 
When looking for potential properties, it is worth having a buyer's agent on your side. They will be able to direct you to properties that match what you are looking for and help you with negotiations, ensuring that the property is valued at the best price. As a buyer's agent, Goldcrest acts on behalf of you, the buyer, not the seller.
Bear in mind that, in Portugal, estate agents work on behalf of the seller and therefore receive a higher commission for higher purchases. While most agents will have your best interests at heart, it's advised to remain diligent when selecting your agent. 
It is also worth having an experienced lawyer to ensure that all your documents are in order, offer assistance in inheritance matters, and act on your behalf to sign documents when you are not in the country. Buying a house in Alentejo can be a relatively straightforward process, and you should be able to find a nice range of suitable properties.
Alentejo Portugal Real Estate: W
hy buy a house in Alentejo
With the River Tagus to the north, the Atlantic Ocean to the west, and the Guadiana River to the east, there is plenty of diverse land area to find property for sale in Alentejo, Portugal. When it comes to buying property in Alentejo, you will be able to find many properties at very affordable rates. Indeed, in 2023, the average asking price for Alentejo property is about €1,479 per square meter. 
The cost of renting a one-bedroom apartment in the region's city centers is about €525 per month, while a three-bedroom apartment will cost around €1,000 each month. Property prices will vary based on the property type and tend to decrease as you move away from the region's city centers.
While Portugal is renowned for its affordability compared to other European countries, the Alentejo region in Central Portugal is considered very inexpensive. You'll likely find more properties than you expect at very good prices.
However, it is important to note that some properties on the Alentejo coast can be expensive, such as properties in Comporta and Melides. Indeed, luxury properties will come with a much higher price tag, although they should still be reasonable when compared to the equivalent properties in neighboring countries.
Alentejo Portugal real estate: Portugal Golden Visa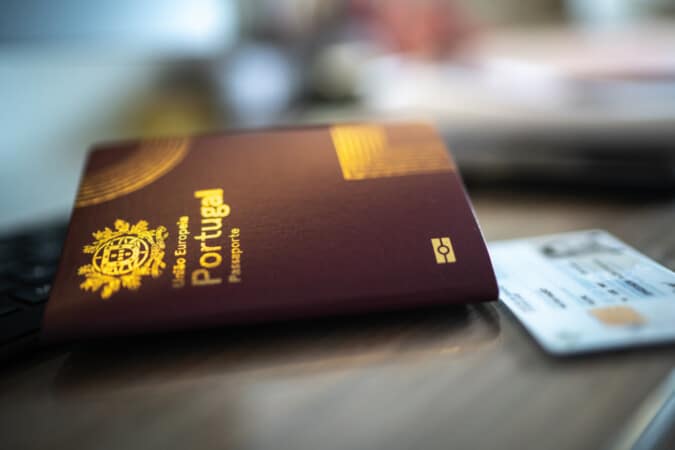 At the start of 2022, changes to the Golden Visa program came into force, significantly restricting the locations where prospective investors could purchase residential real estate. However, many areas in the Alentejo remain eligible for the Portugal Golden Visa as they are interior. This means that you can still invest in residential real estate as long as the area you choose is considered "interior". There is also a 20 percent discount if the property is located in a "low-density" area. Many properties in the Alentejo will fit this bill, although coastal areas may not. 
You can see our article here to understand the difference between interior and low-density areas. 
Our residency and citizenship division, Global Citizen Solutions, are more than happy to help if you are undecided on which residency or citizenship program to opt for. You can get in touch with them here.
Important note: The Portugal Golden Visa scheme is coming to an end. If you are interested in applying, you should begin your Golden Visa application now. You can read more in our article: Portugal is Endling its Golden Visa Program.
Alentejo Portugal Real Estate: W
here to buy property in Alentejo?
From spectacular, secluded beaches to green, rolling hills, the Alentejo has ample options for every type of buyer. Here, we'll provide a short overview of some of our favorites.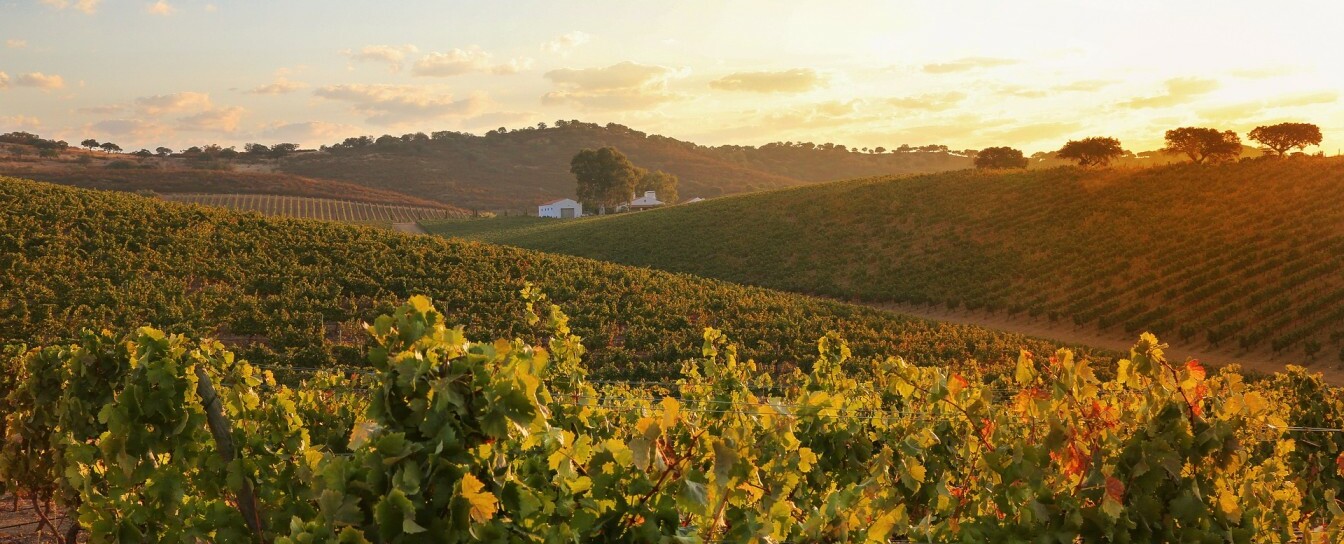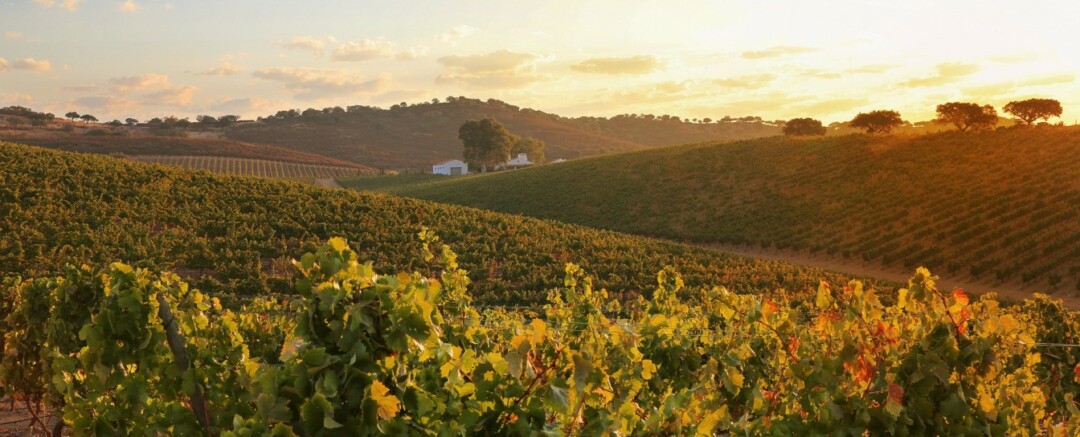 Évora
Perhaps the best place to start is with the capital of the Alentejo. Évora is just two hours east of Lisbon and a little over two hours from the Spanish border. Many have come to comment on the spectacular beauty of the quaint city, which hosts impressive Roman architecture, a slow pace of life, and where local produce and crafts are still celebrated in full. 
Buying a house here means you are still very close to the capital and can enjoy the advantages that this brings while living a quiet life in the countryside, allowing you to experience the best of both worlds. If you're looking for farms for sale in Alentejo, Évora is a beautiful location. The municipality of Viana do Alentejo, for example, has a beautiful selection of farms and luxury estates. 
You can read more about Évora in our article here. 
Reguengos de Monsaraz
Reguengos de Monsaraz was coined the "European Wine City" in 2015 and definitely lives up to the name since it's well renowned for its fine wineries. This historic town has also become a household name in Portugal because of its success in the wool trade. Indeed, when it comes to crafts, wines, and produce, Reguengos de Monsaraz is one of the best places to consider. 
As with Évora, Reguengos de Monsaraz is for people who are looking to be fully immersed in the Portuguese lifestyle. Extremely photogenic, this Medieval town has beautiful alleys, dazzling views, boutique hotels, and, of course, plenty of wineries.
Comporta
Comporta is unlike anywhere you may have been before. Home to a number of canals, Comporta is known for having the biggest fields of rice in Portugal. Buying a property in Comporta is synonymous with luxury living (as with Tróia close by). Here, you will be able to enjoy direct access to sun-kissed beaches in a relaxed resort. 
Over the years, Comporta has been referred to as the "Hamptons of Europe" as it is one of the most exclusive luxury summer destinations. Famous designers have come to call Comporta home, inspired by the "Comporta Style" Alentejan architecture, a contemporary ecological and Bohemian-style design.
Pine trees and sand dunes surround Comporta, and the ocean is right at hand to enjoy spectacular sea views. If you come to stay here, you will find that at its heart, it is the simple things that make Comporta tick.
Melides 
Melides is the perfect mix of luxury, nature, and simplicity. There are striking contemporary villas that dot the hills, but even these remain in line with the local Alentejo architecture. Some are hidden amongst trees and sand dunes along the river's estuary. They belong to contemporary international designers that have houses here, including Christian Louboutin and Philippe Starck, the French designers, British painter Jason Martin and the Belgium architect Vincent Van Duysen. 
There is a large focus on eco-design, and living here means living with nature rather than building over it. Living in Melides, you will come to appreciate the small details and a relaxed pace of life without sacrificing luxury amenities. There are many activities on offer due to the increasing interest in the area, with beaches, watersports, yoga, and many other things to keep you occupied.
What to consider when buying a house in Alentejo?
Whenever you are buying a property, there are a few things that you'll need to consider — paperwork, the property, and the neighborhood. Here, we'll provide you with some tips about each.
Paperwork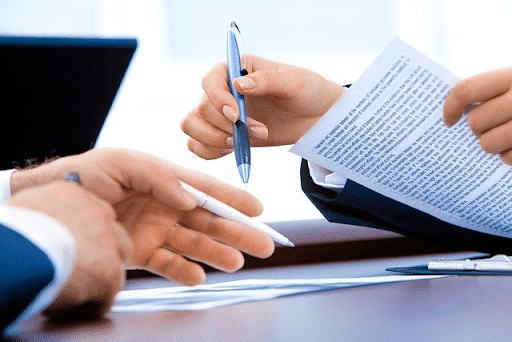 One of the most important things to take into consideration when buying a house in Alentejo is paperwork. It is important to have everything in order when purchasing a property. Ensure you do your due diligence so that you are fully informed about the property that you are buying and have all the documents required when purchasing the property.
Property Analysis
Regardless of if you are purchasing property for investment purposes, as a holiday home, or to live full-time, ensure that you check all the necessary aspects of the property. Consider your ideal property type. Is it a modern apartment on the ground floor with a private garden? A newly built private condominium with central heating? Or would you like to choose from the traditional Portuguese country houses in one of the quaint hilltop villages?
Once you have identified the property you want, inspect it thoroughly and make a note of anything that may need repairing or upgrading. Many properties in Portugal are old, and therefore it is worth double-checking the heating system, electrical system, and so on just to make sure that you will have no surprises further down the road.
Neighborhood

When looking into the neighborhood of your property, make sure to properly check out the area. Speak with neighbors to get to know a little more about the neighborhood and get insider knowledge. What age group tends to live there? Is it a good area to retire to? Are there good areas for your children to play in or for you to head out into the countryside for a nice walk?
We recommend taking a look at the neighborhood at night and in the daytime, as places have a different feel to them when the sun goes down. Take your time with the purchase, and don't rush the buying process.
Who We Are and How We Can Help You
Goldcrest is an independent buyer's agent based in Lisbon. We have a wealth of knowledge on buying property in Portugal and are here to help you seal your dream home. 
While we have only mentioned some options in the Alentejo in this article, if you would like to discuss which area is best for you, please schedule a call today so that we can kickstart the process of buying a property in the Alentejo (or anywhere in Portugal for that matter!). 
Book a call here.
If you are looking to move to Portugal, check out our book, Your Expert Guide to Buying Property in Portugal. You can get your copy here and arm yourself with all the information that you'll need to know about the buying process.
Here are some other articles that you may be interested in reading. 
Frequently asked questions about Alentejo Portugal Real Estate:
1. Is real estate good in Alentejo Portugal?
Yes, if you are looking to move to Portugal and are considering potential areas, the Alentejo region has many excellent, affordable properties. 
2. How expensive is real estate in Alentejo Portugal?
Real estate in Alentejo is affordable. For those looking to live in Portugal, some of the cheapest options can be found here.
3. What is the average house price in Alentejo?
In 2023, the average asking price for property in the Alentejo region is around €1,479 per square meter.