Updated: March 17, 2023
Golden sandy beaches, glorious weather, picturesque fishing towns, tranquil nature reserves, and a mountainous interior. These are all things associated with Portugal's Algarve region. With so much to discover and enjoy, you may be interested in relocating to this beautiful region in southern Portugal that is extremely popular among expats. Our overview of finding an apartment for rent in Algarve, Portugal, will help you do just that!


If there's one thing the Algarve is known for, it's the fantastic beaches. From Praia da Luz in Lagos and Praia da Rocha in Portimão to Praia de Armação de Pêra near Albufeira, the region is a paradise for any beach lover.
Renting in the Algarve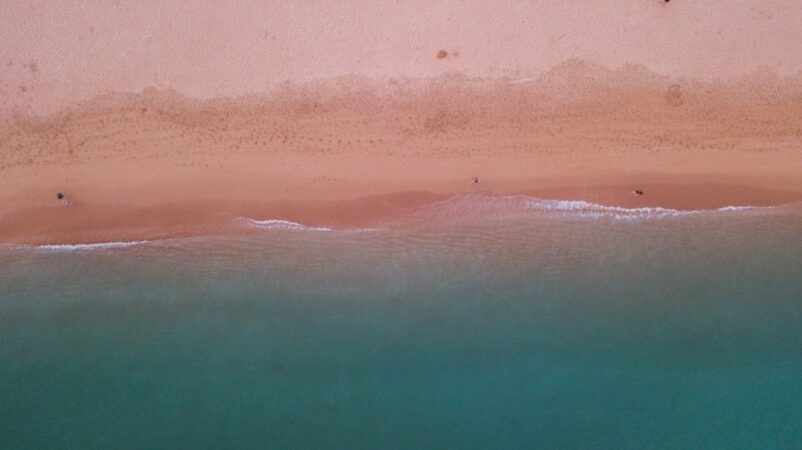 As a holiday destination, the Algarve offers a hassle-free experience of safety, hospitable and friendly locals, and widely-spoken English. In addition to this, the region is one of the most affordable destinations in Europe! This, along with its laidback way of life and stunning views, makes Algarve vacation rentals an ideal choice for many. In fact, it would not be surprising if you chose to extend your stay by turning your holiday apartment into a long-term rental on Portugal's beautiful southern coastline.
Finding the right accommodation is essential to making the most of your time in a different country. As the saying goes, there's no place like home! The property's location, size, cost, and amenities will impact your experience of living in Portugal. 
The benefit of renting an apartment, as opposed to purchasing a property, is more freedom of movement. You can choose to rent in different areas of the Algarve before deciding where to buy a permanent property and truly experience what each region has to offer. When renting in the Algarve, you will find a warm climate, plenty of water sports and boat trips, a sandy beach almost everywhere you turn, and a large expat community. While the region can become quite crowded with tourists during the summer months, it continues to be a popular destination for many expats across the globe.
Types of Apartments Available
In Portugal, different types of apartments are available for both short-term and long-term rentals. Apartments are advertised based on a number system: T0, T1, T2, etc. These numbers refer to the number of rooms in the apartment.
T0 apartment (studio)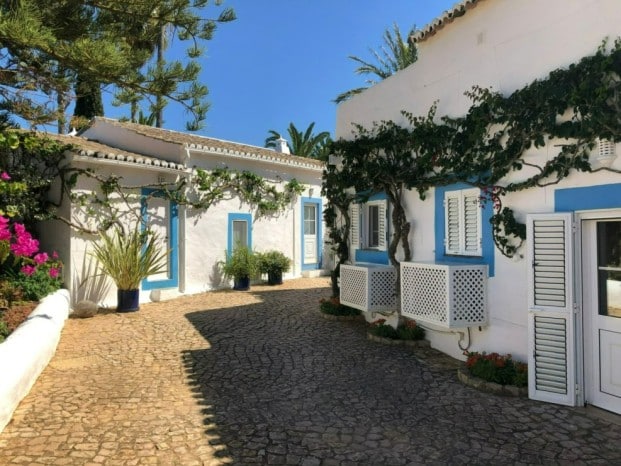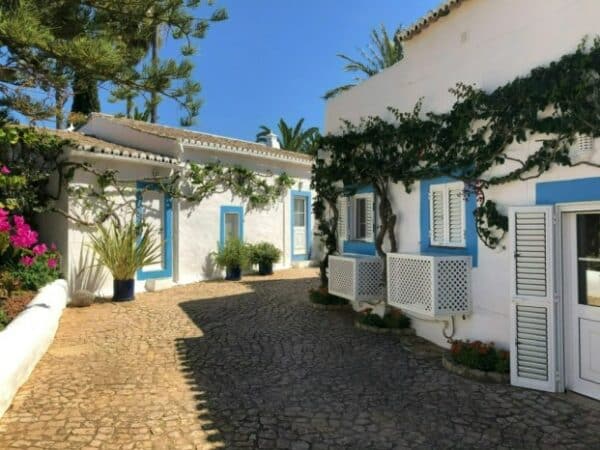 A studio apartment is one room that serves as both your bedroom and living room. This room contains an integrated kitchen area that is sometimes called a kitchenette. The bathroom and toilet are separate from this room.
In the Algarve, a studio apartment can range anywhere from €500 to €1,500 per month, depending on the size, location, and amenities.
Check out our article to learn more about Apartments for Rent in Portugal.
T1 apartment
A T1 apartment contains one room that functions as your living area and bedroom. The kitchen is separated from this room, usually by a wall or partition. Again, the bathroom and toilet are separate.
In the Algarve, a T1 apartment can cost anywhere upwards of €430 a month.
T1 bis apartment
A T1 bis apartment is similar to a T1 apartment. The biggest difference is that the kitchen area is closed, not merely partitioned off from the main room. This kind of apartment also tends to have a small extra room, mezzanine, or alcove that can be used for storage or extra living space.
T2 apartment
A T2 apartment is made up of two rooms, usually a living room and a bedroom. The kitchen, water closet, and bathroom are separate closed areas.
You will find T2 apartments in the Algarve starting from around €550 per month.
T3+ apartment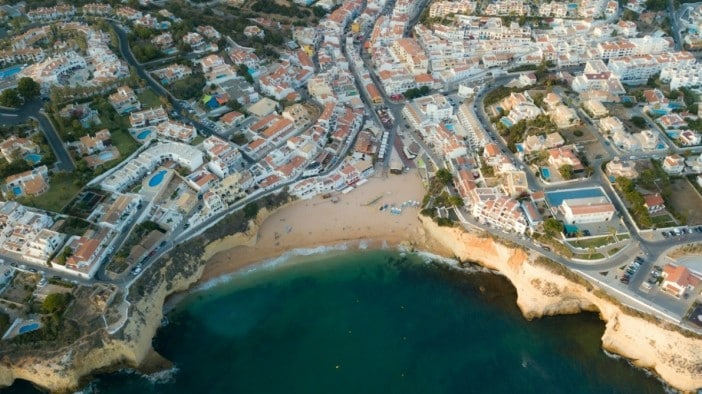 Similar to a T2 apartment, a T3 contains three rooms instead of two, a T4 apartment contains five rooms, and so on.
T3 apartments can cost upwards of €750 per month. As the number of rooms in the apartments increases, so will the cost per month.
The data in this article is taken from Idealista.
As you can see, Algarve apartments come in all sizes, and prices will vary depending on the area. For example, the average price of a one-bedroom apartment in the Faro district (Central Algarve) is about €683.33 each month. In contrast, the same apartment in Tavira (Eastern Algarve) will cost around €757.75.
Another factor that influences the rental cost of an apartment is its features. A ground-floor apartment will differ in price from one on the top floor, and a modern apartment might be slightly more expensive than a traditional-style apartment. Other amenities that may come at an extra cost include air conditioning, a spacious terrace, a private pool, parking space, high-speed internet, and a sea view.
How to Find an Apartment for Rent in Algarve, Portugal
Finding an apartment for rent in Algarve, Portugal, can be a bit difficult in the more populated cities like Faro, Albufeira, and Loulé. However, it's no more difficult than in Lisbon or Porto and often cheaper.
A great way to find apartments, both long-term rentals and short-term rentals, is by using the internet. Real estate websites will have the latest rental availability information. If you're worried about receiving secure and reliable service, you can search trusted sites such as Airbnb or utilize the services of a real estate agent – or a buyer's agent. Below is a list of real estate portals and agencies that you could use:
Cebtury21

Custojusto

Idealista

Imovirtual

ReMax

Spotahome
How do you start your search?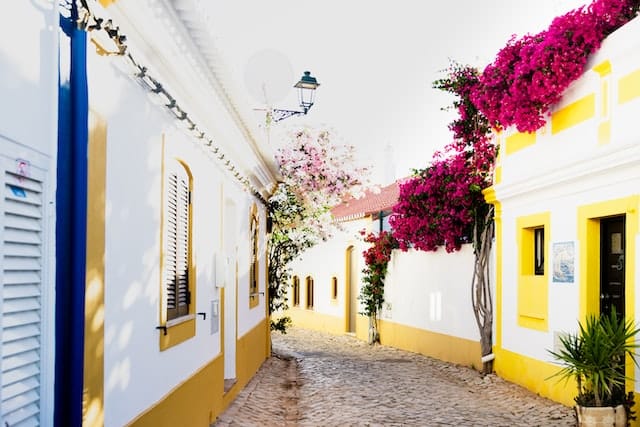 As the process of finding Algarve apartments can be time-consuming – whether you're looking for vacation rentals or something more permanent – it's essential to define precisely what you're looking for before starting your search. Decide on the area you want to reside in, the size of the property, whether you want it furnished (such as with a fully-equipped kitchen with a dining area), and any extras (such as a beautiful view of the Atlantic Ocean, free wifi, or private parking).
Once you have this, you will be able to search more efficiently and find your ideal property at the best price possible.
Goldcrest: Who we are and how we can help you
Goldcrest is a buyer's agent that is based in Lisbon. We provide expert impartial advice on real estate investments and how to buy property in Portugal. From scouting out the perfect property to property acquisition, we have you covered.
If you are looking to purchase property in Portugal, don't hesitate to get in touch. Our team of skilled experts is available to solve all your real estate doubts, offering insightful expertise and strategic advice. We are focused on securing the best deal for you.
Find out more
You may find the following articles of interest:
Frequently Asked Questions about Apartments for Rent in Algarve, Portugal
1. How much does it cost to rent an apartment in Algarve, Portugal?
In the Algarve, a one-bedroom apartment in the city center costs around €900 per month, while a three-bedroom apartment costs around €2,580.07. Outside the city center, a one-bedroom apartment costs about €601.90 per month, and a three-bedroom apartment costs around €1,702.38.
2. Can a foreigner rent an apartment in Algarve, Portugal?
Yes, a foreigner can rent an apartment in the Algarve. To do so, you will need a NIF number (Portuguese tax number) and proof of identification. You will also likely need a Portuguese bank account, as this makes fiscal transactions easier.