Updated: June 13, 2023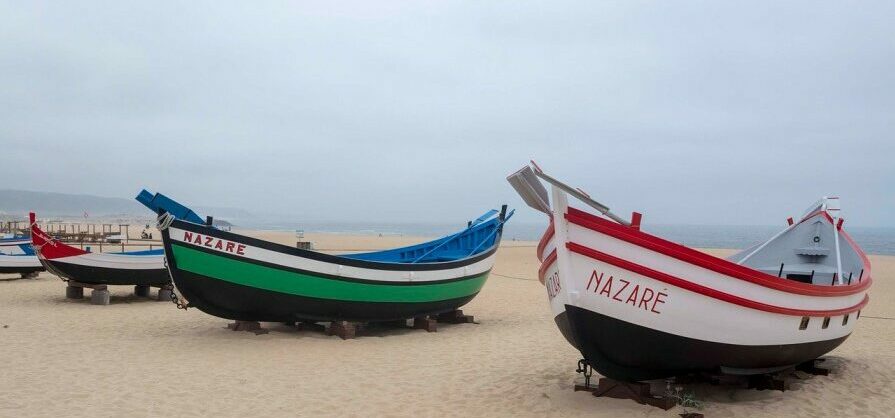 Those looking for Nazaré apartments for rent will find a selection of properties, many of which are modernized and with fully equipped kitchens and bathrooms.
Around one and a half hours by car from Portugal's capital city, yet without the hustle and bustle of a busy city, a lot of expats who are looking for a more relaxed lifestyle by the beach, opt to lease an apartment or house located in this charming small town. 
This article gives a comprehensive overview of Nazaré, its rental market, and the rental costs you can expect when you're apartment-hunting in this beautiful coastal town. 
About Nazaré
Nestled along the picturesque coastline of central Portugal, Nazaré is a captivating seaside town renowned for its breathtaking beauty and world-famous surf. Situated approximately 120 kilometers north of Lisbon, Nazaré seamlessly combines traditional Portuguese charm with a vibrant beach culture, making it a popular destination for locals and tourists alike.
One of the main attractions of Nazaré is its impressive coastline, which features towering cliffs and pristine golden beaches. The town's beaches, namely Praia do Norte (norte beach) and Praia da Nazaré, draw surfers from around the globe, particularly during the winter months when massive waves reach astonishing heights. 
Beyond its surf scene, Nazaré boasts a rich cultural heritage. The town's historic center showcases charming narrow streets adorned with colorful houses and traditional fishing boats.
The lively fishing traditions of Nazaré can be witnessed at Praia da Nazaré, where local fishermen still use their distinctive techniques to catch fish. Visitors can savor the town's fresh seafood delicacies in the numerous traditional restaurants that line the seafront and the beach.
Nazaré is also home to notable landmarks, including the iconic Fort of São Miguel Arcanjo, which offers panoramic views of the Atlantic Ocean and the town. The Church of Nossa Senhora da Nazaré, perched on a hilltop, is another must-visit site that showcases stunning religious architecture and provides a glimpse into the town's religious devotion.
Moreover, Nazaré hosts vibrant festivals throughout the year, such as the Festival of Our Lady of Nazaré in September, which celebrates the town's patron saint. These festivities offer a lively atmosphere filled with music, dance, and traditional costumes, providing residents and visitors with a glimpse into the local culture and traditions.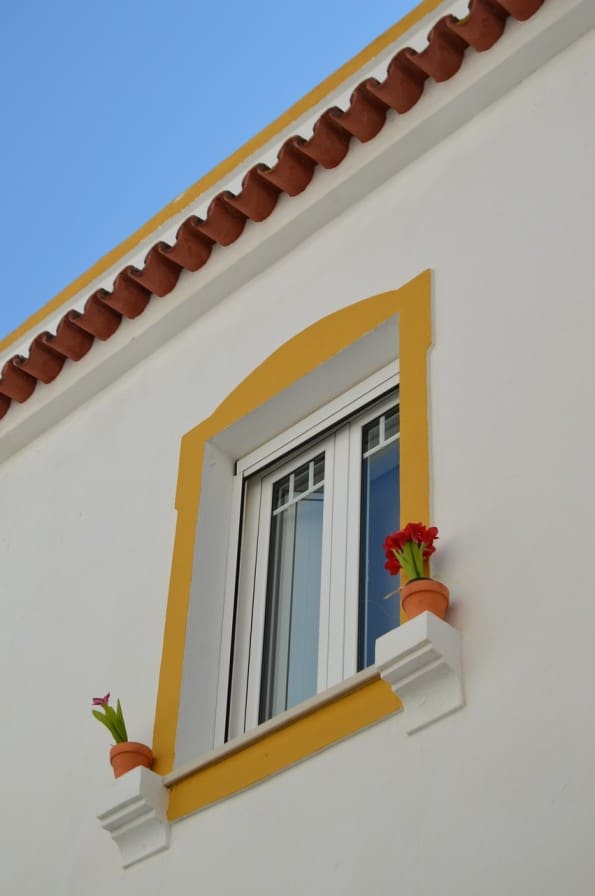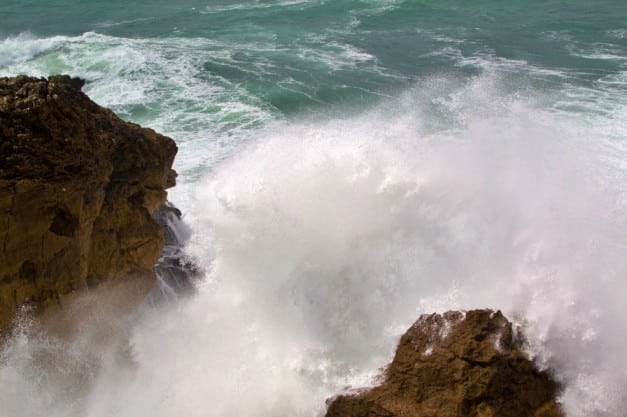 Advantages of living in Nazaré
Living in Nazaré, Portugal offers numerous advantages that make it an ideal place for short-term or long-term residents. Firstly, Nazaré is renowned for its breathtaking coastline and stunning beaches. Secondly, Nazaré maintains a rich cultural heritage, blending traditional Portuguese customs with a vibrant local atmosphere. 
The town's historic center is a charming maze of narrow streets, colorful houses, and quaint shops, creating an enchanting backdrop for daily life.
Moreover, Nazaré offers a peaceful and relaxed lifestyle. The town is small enough in size to allow for a stronger sense of community and close-knit relationships. Residents can enjoy a slower pace of life, surrounded by natural beauty and a friendly local population.
Lastly, Nazaré boasts excellent amenities and infrastructure. It has a range of restaurants, cafes, and shops, ensuring convenience and a diverse culinary scene. Additionally, the town's proximity to cities such as Lisbon provides easy access to further services, entertainment, and transportation options.
Overall, living in Nazaré offers the perfect blend of natural beauty, cultural richness, and a high quality of life, making it an attractive destination for those seeking a coastal paradise with a strong sense of community.
Types of Apartments Available for Rent
The rental market in Nazaré, Portugal, offers a range of options for those seeking a place to live. No matter whether you're looking to stay in a house or apartment, Nazaré has something for everyone. 
With its popularity among tourists and expats, the town has a relatively active rental market. Apartments and houses are available for both short-term and long-term rentals, catering to different needs and budgets. There are a lot of vacation rentals with a variety of facilities, and for a variety of times you can stay.
The rental prices in Nazaré can vary depending on factors such as location, size, facilities, and amenities. You may want an apartment located close to the beach, or you'd prefer a cozy apartment in Nazaré center. Or maybe you'd like an apartment or house with air conditioning, a large terrace, a garden, a swimming pool, and plenty of parking.
While the coastal areas and properties with ocean views tend to command higher rents, there are also more affordable options available further inland. You may find some of the best apartments there, whether it's just for yourself or for your family.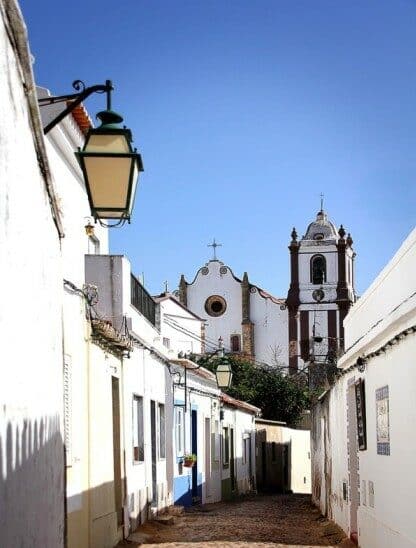 Overall, the rental market in Nazaré provides opportunities for individuals and families to find suitable accommodations that align with their preferences and financial means. Nazaré offers a lot of vacation rentals, and each apartment will have different facilities. Some will have bed linen provided, and most will have a washing machine. For extended stays, bed linen may have to be changed and washed by the tenant. 
Those who have reduced mobility need to check prior with landlords if accessibility is not clear.
For reference, Portugal refers to the number of bedrooms in a property as T1, T2, T3, etc. So a T1 house or apartment is a one-bedroom place, a T2 property has two bedrooms, and so on.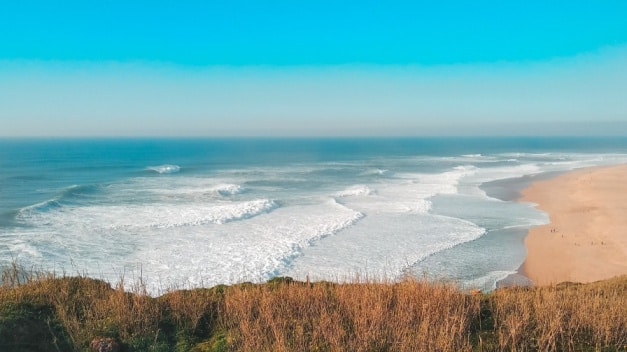 One-bedroom and studio apartments
One-bedroom apartments for rent are relatively cheap in Nazaré in comparison to Lisbon or other cities in Portugal. Prices start at around €500 ($535) per month for a small apartment with a fully equipped kitchen and a small bathroom with a shower.
For a little more space with a balcony, including sea views, a fully equipped kitchen, and a bathroom with shower and a bath, you can expect to pay €950 ($1,017) per month.
Two-bedroom apartments
Depending on the size and condition of the apartment you're looking to rent, you can expect to pay between €900 ($964) and €2,000 ($2,142) per month. Generally, however, you can expect both space, quality, and sometimes even a balcony for €900 ($964) per month. For €1,200 ($1,285) per month, you have the option of renting a modernized beach apartment with a fully-equipped kitchen, light and spacious rooms as well as a lift for easy access. 
Three-bedroom apartments
The rental price range for T3 apartments in Nazaré is similar to those of T2 properties, and it all depends on the location, condition, and size. For €950 ($1,017), you can lease a sizable T3 apartment, including a traditional wood burner and two balconies.
For €1,300 ($1,392) per month, a fully refurbished apartment with a brand-new kitchen and a spacious balcony or terrace is on the market in the center of Nazaré.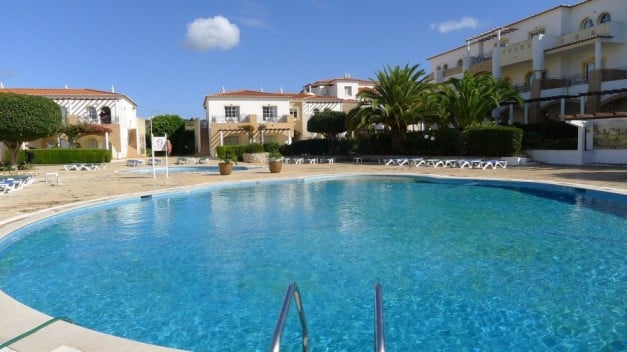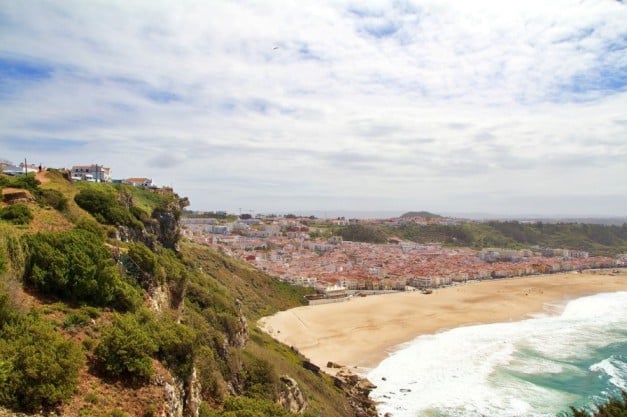 In Summary: Apartments for Rent in Nazaré, Portugal
Nazaré's rental market has a variety of options to offer for those who want to lease one to three-bedroom apartments. Properties are usually modernized and ready to move into, with fully equipped bathrooms and kitchens. Many also come with extra facilities, such as air conditioning, parking and outdoor spaces. 
If you'd like an apartment in Nazaré or a house that's located by the beach, you'll find plenty of options here, too. Some of those places may have been a vacation rental but that doesn't mean that landlords aren't willing to rent those out to longterm tenants.
You may also find the following articles of interest 
Frequently Asked Questions about Nazaré Apartments for Rent
Can I find short-term rentals in or near Nazaré?
Nazaré offers both short and long-term rentals. Some landlords prefer short-term tenants and be mindful that rental prices may be higher during the summer months when a vacation rental has priority for some landlords.
Can I find studio apartments for rent in and around Nazaré?
There are a limited number of studio and one-bedroom apartments in Nazaré, whose rental market is not as lively as in bigger Portuguese towns or cities. You're more likely to find a bigger apartment in Nazaré or an apartment for a family.