Updated: August 11, 2023
Lagos, Portugal, is a beautiful coastal town in the Algarve, the country's most southern region. Being known for its sunny and warm climate and abundance of stunning beaches, the Algarve has been a favorite for expats from all walks of life. 
This article aims to give a comprehensive overview of the cost of living in Lagos, including consumer prices, average costs of real estate, everyday essentials, utility costs, as well as childcare and expectation of salaries.
The western Algarve, in fact, the whole Algarve region, with its picturesque fishing villages has become, generally speaking, more popular than many big cities, in other countries, and also other European countries. With sunny weather all year round, this town in southern Portugal attracts many expats who seek permanent residence, but also remote workers and digital nomads.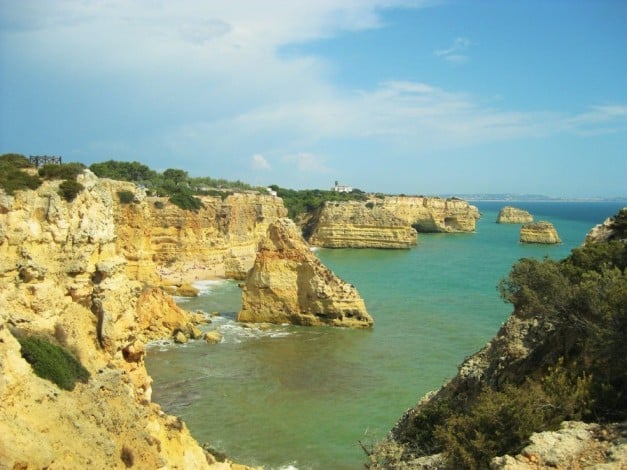 About Lagos
Living in Lagos, Portugal, offers a truly enchanting experience. Situated on the stunning Algarve coast, Lagos is a vibrant and picturesque town that effortlessly blends history, culture, and natural beauty. Its charming cobbled streets in the old town, lined with colorful buildings and adorned with beautiful flowers, create a delightful atmosphere that invites exploration.
The town's rich history is evident in its well-preserved architecture, including the ancient town walls and the imposing Lagos Castle. The vibrant local market in the old town offers a plethora of fresh produce, seafood, and handicrafts, providing a glimpse into the local lifestyle.
Lagos is renowned for its breathtaking cliff lined beaches, with golden sands and crystal-clear waters, and secret coves that can be explored via a boat tour. From the iconic Praia Dona Ana to the expansive Meia Praia, there is a beach to suit every taste. Water sports enthusiasts will revel in the opportunities for surfing, kayaking, and sailing.
The town also boasts a thriving culinary scene, offering a diverse array of traditional Portuguese delicacies and international cuisines. The local cafes and restaurants provide a relaxed ambiance to savor the culinary delights.
In summary, life in Lagos, Portugal, provides a unique blend of history, natural beauty, and coastal charm that makes it an idyllic place to call home.
Prices in Lagos
Overall, prices in Lagos are more affordable and significantly cheaper than in other European coastal towns, keeping monthly costs for everyday life down. However, due to its popularity with locals, expats, and visitors, the Algarve is also known to be a little more expensive than the northern regions of Portugal.
However, there are lots of places unknown to tourists where locals shop without paying a premium price. The section below gives an overview of average prices on everything an expat may need, including education costs, should you be moving to Lagos with family. All costs below are correct as per Numbeo, June 2023.
Rent per month
Rental prices in Lagos depend on where you rent, the space you need, and the condition of the property. Overall, you can expect to pay an average of €910 for a one-bedroom apartment in Lagos' center and between €1,715 for a three-bedroom apartment.
You'll pay a little less on the outskirts of Lagos. For a one-bedroom apartment in the suburbs or a village around Lagos, you'll pay approximately €760 per month for a one-bedroom apartment, and for a three-bedroom property, you'll pay around €1,350 per month.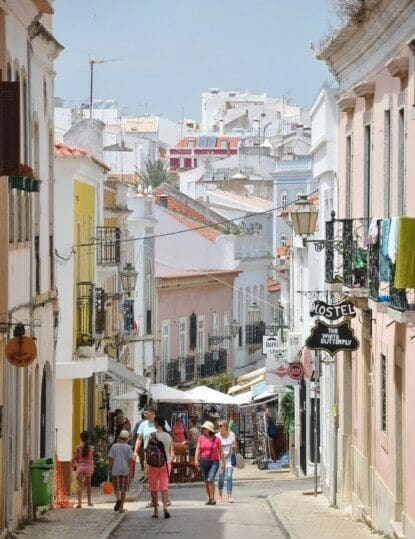 Property prices
If you're interested in buying property in Lagos, Portugal, you can also expect higher prices in Lagos center. On average, you'll pay €4,171 per square meter for a house in Lagos and €3,659 per square meter for an apartment. 
On the outskirts of Lagos, you'll pay around €3,270 per square meter for a property. As is the case with real estate, you'll pay more or less not just depending on the location but also on the condition of the property.
If you're after a restoration project, you'll pay considerably less than for a modern and fully equipped property. Equally, if you're after some luxury with extra amenities, you'll likely pay more. Generally speaking, however, you'll find that property prices are more affordable than in a city center and other major cities in Europe.
You can also find land for sale in the Algarve, where you can build your dream home from scratch.
The following articles may also be useful for you: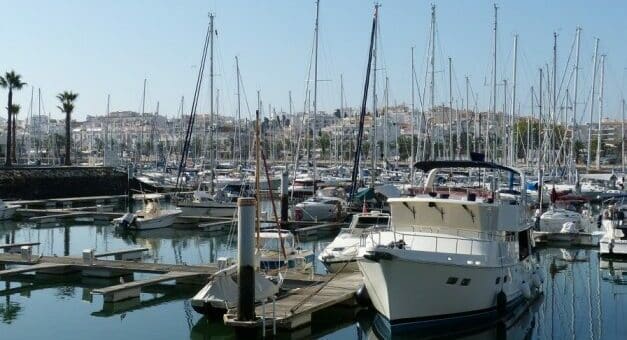 Salaries and financing
If you're looking for work in Lagos, the average monthly net salary is around €866, which is above the minimum salary of €760 in Portugal. Of course, your salary will depend on many other factors, such as the industry you're looking to work in, your experience, and any bonuses you may be eligible for. 
Should you take out a mortgage in Portugal, you can expect interest rates between 1.8 percent and 4 percent, depending on which rate you choose and the term of your borrowing. 
Food Prices in Lagos
Although the cost of living in the Algarve is slightly higher compared to northern parts of Portugal, it remains relatively affordable when compared to other European seaside destinations. One of the advantages is that food prices are reasonable, and, as mentioned above, Portugal is renowned for its exceptional cuisine and fresh produce.
This will make your grocery shopping less expensive than in other cities. In the table below, you find average prices for essential food and beverage items that a typical household would require on a weekly basis. It's important to note that these costs are subject to variation based on the location of your shopping and fluctuations in the economy.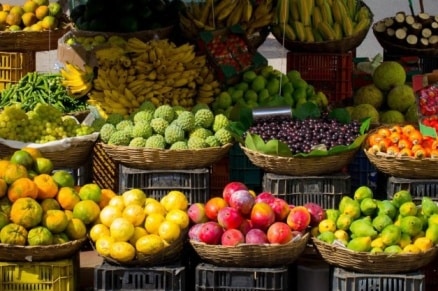 | Item | Price |
| --- | --- |
| Milk (1 liter) | €1.29 |
| Fresh white bread (500 g) | €1.34 |
| Rice (1 kg) | €1.47 |
| Eggs (12) | €2.39 |
| Chicken (1 kg) | €5.91 |
| Apples (1 kg) | €2.20 |
| Tomatoes (1 kg) | €1.62 |
| Potatoes (1 kg) | €1.30 |
| Water (1.5 liters) | €1.38 |
*The above costs are from Numbeo as of June 2023.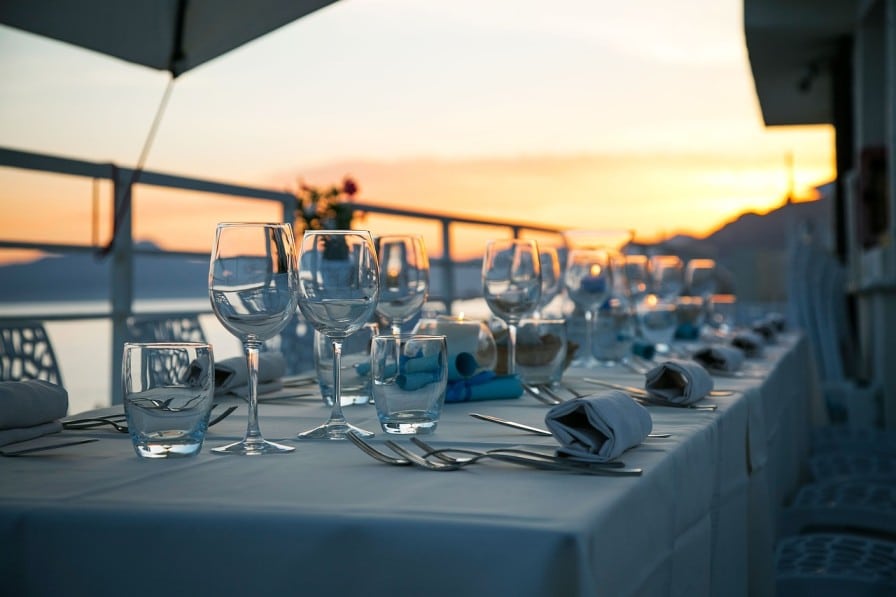 Restaurants in Lagos
Portugal is well-known for its excellent cuisine, including fresh seafood and an abundance of fresh produce in general. Subsequently, when it comes to great dining experiences at affordable prices, you'll be spoilt for choice in Portugal – and Lagos, and the Algarve, in general, are no exceptions. You can dine in style at a low cost, which makes Lagos such a popular destination.
For a meal in an inexpensive restaurant in Lagos, you can expect to pay between €8 and €12 per person. If you'd like to treat yourself to a three-course meal at a mid-range restaurant, then expect to pay between €25 and €30 per person.
Having a drink or coffee in one of Lagos' many bars, cafes, and restaurants is also considerably cheaper than in other tourist hotspots in Europe.
Half a liter of domestic beer costs between €1.20 and €5.00, a regular cappuccino costs between €1 and €3, and prices for soft drinks range from €1 to €2. 
*The above costs are from Numbeo as of June 2023.
Expense on Utilities in Lagos
Expense on utilities in Lagos
Living in a warm climate means that you'll spend less on basic utilities, such as heating throughout the year, which should keep your energy bills low.  Don't forget, however, that the winter months can be cold, so check that your property has good insulation. 
Of course, the total amount you spend on utility bills will depend on various factors, including the size of your accommodation, the number of occupants, and your daily usage of gas, electricity, and water.
For other monthly charges, such as the internet and mobile phones, bills will vary based on your chosen provider and your personal usage. We'd recommend you conduct some research before you sign up for a contract.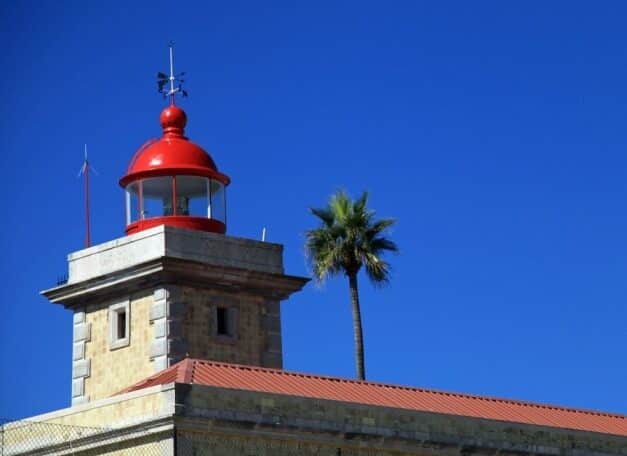 For a general overview of utility costs for a small household, please refer to the table below:
| Utility | Cost per month |
| --- | --- |
| Gas, electricity, water, garbage (for an 85 ㎡ apartment) | €113 |
| Internet | €35 - €45 |
| Mobile phone (contract) | €30 - €40 |
*The above costs are from Numbeo as of June 2023.
Sports and leisure
Lagos has an abundance of things to do in your free time that won't cost you a cent, be it exploring its beautiful beaches, nature, or the wonderful history in and around Lagos. If you fancy being part of a fitness club or enjoy visiting the movies, then the table below gives you an overview of the approximate costs.
| Activity | Cost per month |
| --- | --- |
| Fitness club, monthly fee per person | €55 |
| Tennis court rent per hour | €14 |
| Cinema ticket, international release, per person | €8 |
*The above costs are from Numbeo as of June 2023.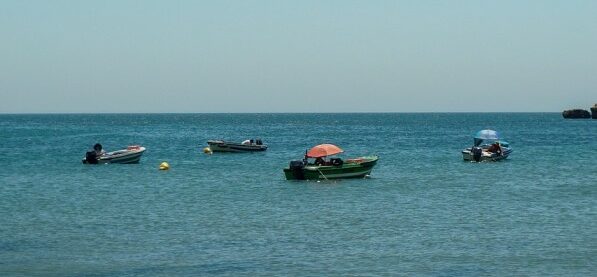 Transportation Costs in Lagos
Portugal's public transport system is affordable and a great way to save money if you don't want to invest in your own means of transport.
A one-way ticket for local transport in Lagos costs around €1.60, but a monthly pass for Lagos could save you money if you're a regular traveler, and costs around €40. Taxis and Ubers are also relatively affordable. The starting tariff for a taxi is €3.00, and €0.93 for every kilometer thereafter. 
*The above costs are from Numbeo as of June 2023.
Childcare Costs in Lagos
Portugal is a great country for families with children of all ages. If you're reliant on childcare, there are many options in the Algarve and also in Lagos itself. The preschool costs for one child are around €360 per month, and the annual fees for an international primary school per child are between €6,000 and €9,600.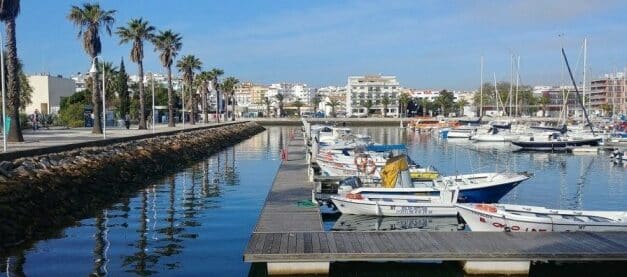 Clothing and shoes
Shopping for clothing and shoes doesn't have to be expensive, and there are many local markets, independent sellers as well as second-hand stores in the Algarve. If you are shopping on the high street, however, the average costs for new clothes and shoes can be found below.
| Item | Cost |
| --- | --- |
| One pair of jeans (Levis 501 or equivalent) | €62 |
| One summer dress in a chain store | €30 |
| One pair of running shoes (Nike or equivalent) | €64 |
| One pair of men's leather shoes | €65 |
*The above costs are from Numbeo as of June 2023.
In Summary: The Cost of Living in Lagos, Portugal
Lagos, Portugal, is a wonderful seaside town in the Algarve that offers high quality of life at an affordable cost of living. 
In comparison to other European seaside towns and resorts, Lagos is a fantastic alternative for expats who are looking to start a new life.
If you can imagine your life in the Algarve but want to learn more about this beautiful part of Portugal, feel free to schedule a no-obligation call with us, and one of our experts will be delighted to assist you. 
You may find the following articles useful, too: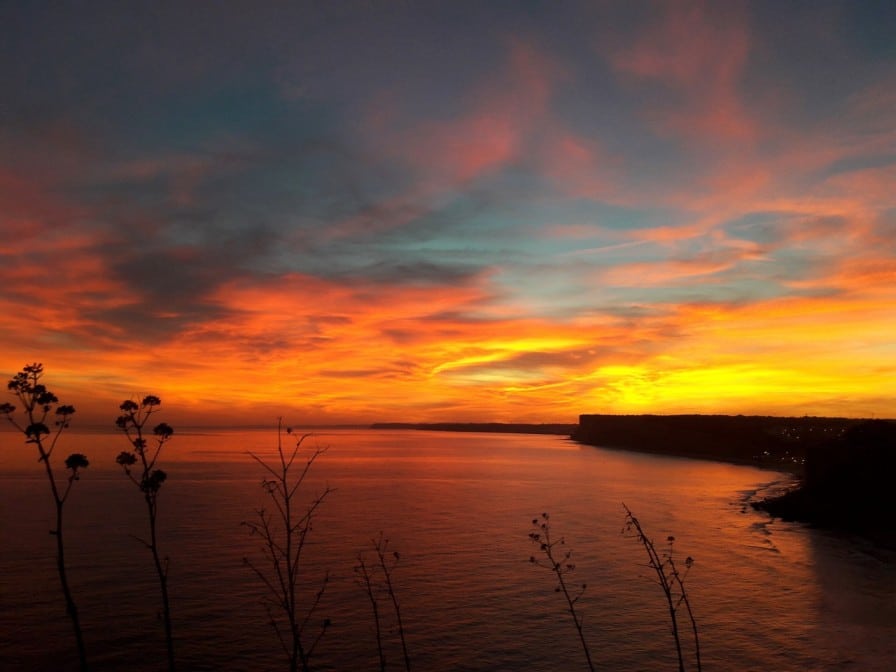 Frequently Asked Questions about the Cost of Living in Lagos, Portugal
Is it expensive to live in Lagos, Portugal?
Lagos is not an expensive place to live in. It's an affordable seaside town in the Algarve and, for the most part, cheaper than many coastal cities or towns in Europe. Naturally, the cost of living depends on each individual and their expectations of a comfortable lifestyle.
How much money do you need to live in Lagos, Portugal?
This depends on the individual's needs and preferences. For a comfortable lifestyle, you should be easily able to get by on around €1,500 to €2,000 per month.