Updated: March 1, 2023
One of the best things about remote employment and working visas is that an increasing amount of people of all ages and walks of life choose to take up a hybrid lifestyle, moving from place to place to discover different cultures and lifestyles, enjoy a better quality of life or to chase warmer climates.
Porto is gaining popularity as a place for digital nomads as many people realize its potential as a fabulous city to live and work in. Often overlooked in favor of Lisbon or southern cities in the Algarve, Porto has a lot to offer and is more reasonably priced than its aforementioned counterparts.
The Increasing Cost of Living in Porto
The rising cost of living is evident worldwide, and Porto is no exception. The cost of living in Porto can also vary depending on factors such as your lifestyle and the neighborhood in which you live. However, in general, it is considered to be relatively affordable compared to other cities in Europe.
It is important to keep in mind that the prices in this article are average figures that are correct at the time of writing and that they may vary according to the place, establishment, and certain economic factors, such as inflation.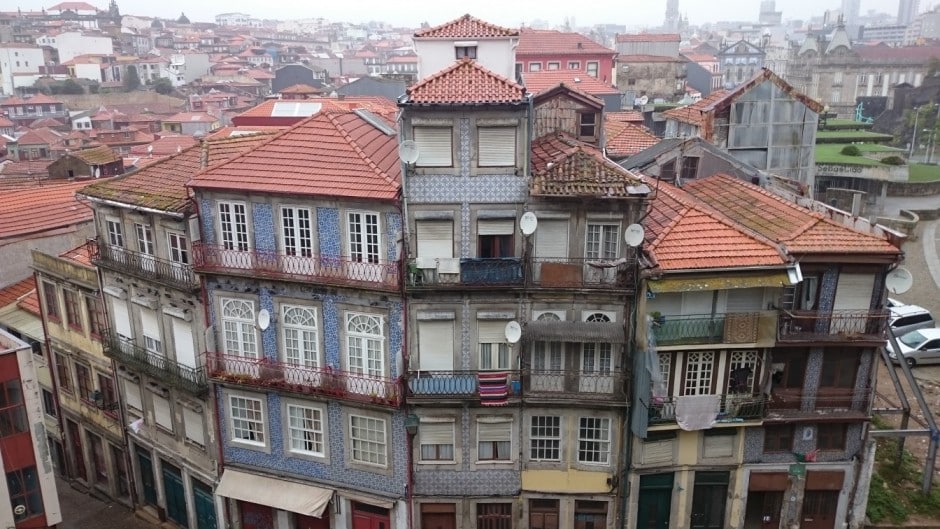 Accommodation Costs in Porto
Renting in Porto is cheaper than in Lisbon and other cities. How much you pay will depend on the location, size, and quality of the accommodation you choose. Generally speaking, you will find cheaper places on the outskirts of the city and more pricey apartments in the center of Porto.
Apartment rentals in Porto
Porto has plenty of options for those who want to rent apartments, and your first step should be to consult websites such as Casa Sapo, Nestpick, or Imovirtual. They are ideal for those who don't speak Portuguese yet and are a convenient way to search for a place that caters to your needs. 
You can also check out local Facebook groups that advertise property rentals, and you may find a bargain through a private landlord. 
On average, you can expect to pay around €810 per month for a one-bedroom apartment in Porto's center and €632 per month for a similar place outside the city center. A bigger apartment in the city center, with three bedrooms, will cost approx. €1,410 per month and €961 on the outskirts of Porto.
Generally speaking, you should easily be able to find a suitable place to rent. In a city like Porto, anything from studio apartments and one-bedroom apartments to three-bedroom apartments, as well as townhouses and bigger real estate, are available.
Flatshares in Porto
Those who don't mind sharing facilities and saving on rent and utilities may want to consider a flatshare. It's easy to find exactly what you need if you do some research and check out websites such as Housing Anywhere and Airbnb or Just Landed. You can expect a furnished private room, some of which even have their own en-suite bathrooms. 
Prices vary depending on location, size, and amenities of the flat, but you can expect to pay anything from around €320 per month – with no upper limit.
The above costs are estimated from Numbeo as of February 2023.
Costs of Transportation in Porto
Porto benefits from an efficient and affordable public transport system that makes getting around the city and beyond easy and convenient. Several transport options are available, but you can equally walk to many places in Porto if you want to explore and discover this beautiful city. What's more, a monthly transport pass can help you save money.
Public transport in Porto
Porto's public transport consists of its metro, trams, and buses. You can get single fares from €1.50, but for a monthly ticket, which costs €40, you can use transportation as much as you like. Porto is also home to the Funicular dos Guindais, connecting its Ribeira and Batalha neighborhoods. It's a unique way to travel the city and makes getting to the summit of some of its steep hills a little easier.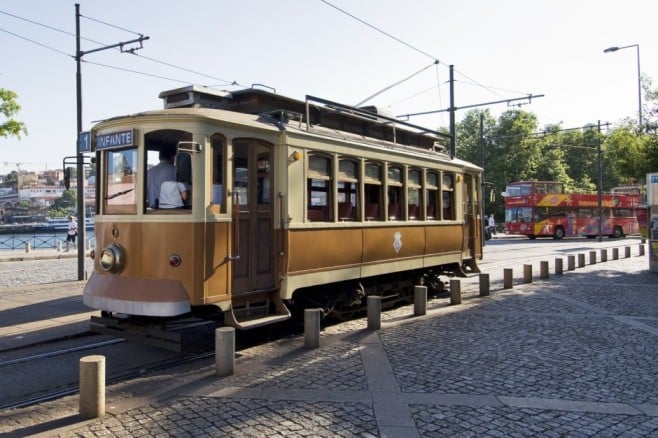 Taxi apps in Porto
As a digital nomad, taxis may not be part of your daily requirement, but they are also cheaper than in most other European cities. Airport transport starts from around €25, and 1 km of driving time (excluding the starting fee of €3.25) costs around €0.70. Prices for Uber and Bolt journeys may be cheaper, with the added benefit that their drivers are great insider sources of Porto and can provide some useful hints and tips. 
Trains to surrounding areas
São Bento train station in Porto is not only its main station with great links to other cities all over Portugal, but it's also a beautiful and historic building famous for its interior with stunning blue tiles, the azulejos. Its second train station is Campanhã train station, equally important in connecting Porto with its surrounding areas, including international journeys to Spain.
Depending on the type of train (both regional and high-speed trains run frequently), you can expect to pay between €25 and €50 for a one-person return ticket to Lisbon.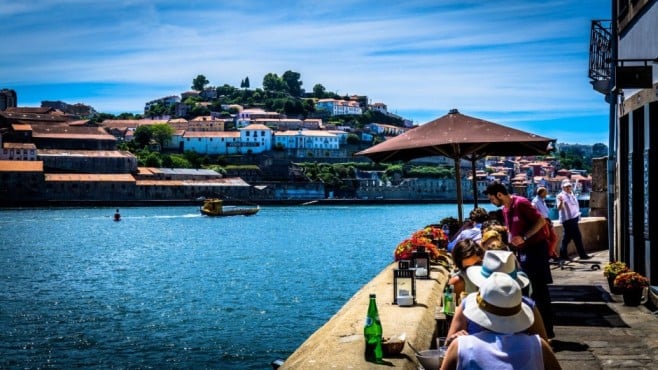 Dining Out in Porto
Porto is a vibrant city with lots of fabulous bistros and restaurants. Whether you're looking for a relaxed eatery to work on a regular basis, want to enjoy a quick lunch in between, or leisurely dinner after a day of remote work, there is something for every taste and budget. Of course, inexpensive restaurants will keep the bills low, and more exclusive venues will come at extra cost.
Hungry Biker is an excellent place for brunch and serves up some healthy food options, including gluten-free dishes and vegetarian and vegan options. It's a short walk from the Douro River and around the corner from Parque das Virtudes.
Marianus Hamburgueria Artesanal's menu features burgers and international cuisine, and it is an affordable place that serves quality food. It's located in the city center and around the corner from the cathedral (Se Cathedral). 
éLeBê Centro is another reasonably priced restaurant with a modern ambiance, serving local and traditional Portuguese cuisine, as well as Mediterranean options. Particularly recommended are their octopus dishes and cheese fondue, although they have plenty of vegetarian and vegan choices, too. 
Restaurante Chama is only a short walk away from Porto Cathedral. It serves a variety of dishes, from seven-course menus to traditional Portuguese cuisine, and also caters to those looking for vegetarian and vegan options.
Brasao Foz is rated by its customers for its great atmosphere and helpful staff. This restaurant serves European, Mediterranean, and Portuguese cuisine at mid-range prices.
Coffee Shops and Bakeries in Porto
You'll find cafes, coffee houses, and bakeries in abundance in this lively city, and you are guaranteed to find your new favorite spot to work amongst them. The list below is not exhaustive but is a good starting point if you're new to Porto as a digital nomad.
Dona Mira is located in the neighborhood of Bonfim and is a charming cafe, bar, and restaurant. On sunny days you can sit in their backyard and enjoy your coffee, breakfast, or lunch there. Dona Mira also regularly hosts various cultural events, including poetry and music performances.
Mesa 325 Cafetaria serves a variety of tasty breakfast options, from healthy fruit bowls to nutritional granola bowls and wholesome bagels. Their coffees are excellent, and their fig, walnut, brie, and honey sandwich comes highly recommended.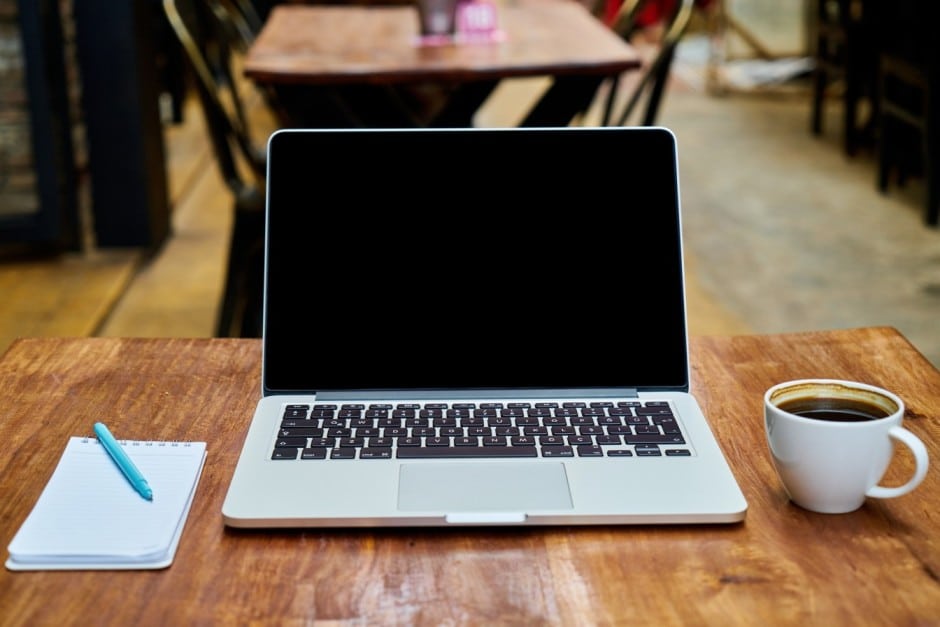 C'alma Speciality Coffee Room is the perfect place for coffee enthusiasts, and digital nomads will be able to stay hydrated at reasonable prices. They also serve pastries, including the famous pastel de nata.
NATA Lisboa is a great spot for breakfast, serving a variety of hot drinks, pastries, and sandwiches. The service is great, and their menu is reasonably priced.
Lazy Breakfast Club is another fabulous coffee house and is well-known for its fluffy pancakes. Prices for food are cheap, the ambiance is great, and the staff are very friendly.
Overall, if you want to save money and experience an authentic meal, avoid overly touristy places and stick to restaurants and cafes where the locals can be found.
Shopping for Groceries and Toiletries in Porto
According to Numbeo, the cost of living in Porto is over 36 percent cheaper than living in London, United Kingdom. Groceries can make up a large chunk of a monthly budget, but groceries and toiletries are more affordable than in many other cities.
The table below gives an overview of prices of food and toiletry basics:
| Item | Cost |
| --- | --- |
| Milk (1 liter) | €0.83 |
| Bread (500g) | €1.21 |
| Rice (1 kg) | €1.14 |
| Eggs (12) | €2.28 |
| Cheese (1 kg) | €8.93 |
| Chicken (1 kg) | €5.98 |
| Apples (1 kg) | €1.82 |
| Water (1.5 liters) | €0.55 |
| Toothpaste | €2.20 |
| Toilet Paper (4-pack) | €1.54 |
| Pack of Tampons (32) | €3.50 |
Above costs are estimated from Numbeo as of February 2023.
Mobile Phone and Internet Costs
The monthly fee for Internet and mobile phone costs will depend on the provider, but they are generally similar to the average prices in Europe. For a prepaid mobile tariff you can expect to pay around €0.26 per minute on calls. For the Internet, you can expect to pay approximately €34.41 for unlimited data, although the download speed may come at an additional cost.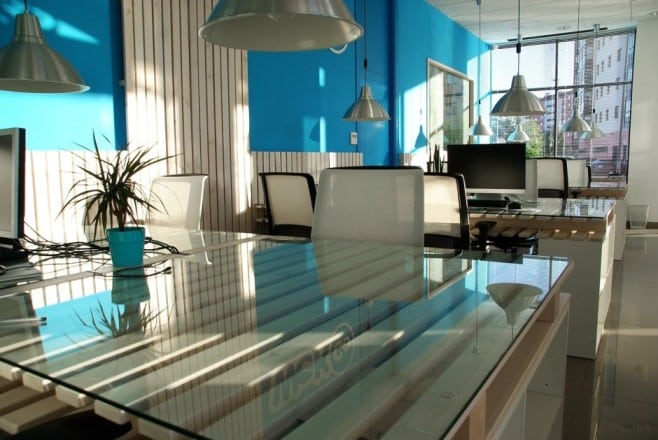 Porto Coworking Spaces
As Porto is fast becoming a popular hub for digital nomads, coworking spaces are readily available at affordable daily, weekly, or monthly prices. Coworking spaces have the added benefit of meeting lots of new people, either fellow digital nomads who you can share your experience with or locals who can give you insider hints and tips.
Some of the best coworking spaces in Porto are Facts Coworking, Selina Navis Coworking, and Typographia Cowork. Depending on your needs, prices start from €70 per month, and many of these venues have on-site amenities such as refreshment facilities, kitchens, and cloakrooms.
Entertainment and Alcohol Costs in Porto
Porto is a vibrant and eclectic city that offers something for everyone. Whether you are an art lover and enjoy regular visits to galleries, want to check out the city's museums, climb Porto's Arrábida Bridge, or prefer to relax in nature, there are plenty of things to do without a premium price tag. 
Its proximity to some stunning beaches also means that you can enjoy a variety of water sports, from kayaking to surfing and sailing. During the warmer months, you can relax on some of the best beaches, such as Praia de Matosinhos, Praia do Homem do Leme, and Praia do Carneiro. Praia de Fuzelhas is popular with families because of its many rock pools, which children enjoy.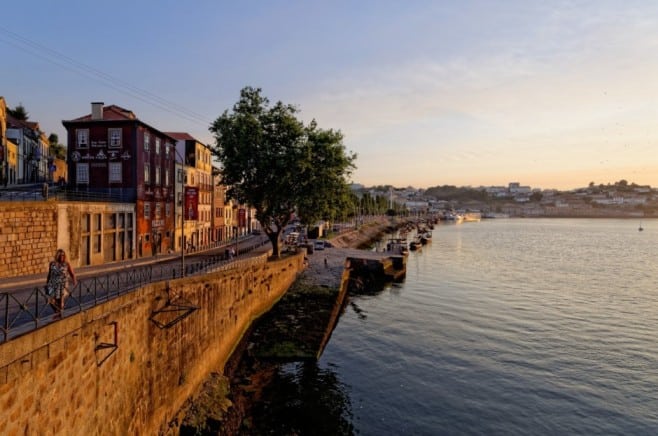 Going out in the evenings and enjoying the many bars and clubs is a great way to socialize and connect with other digital nomads or locals. Although costs for entertainment and alcohol are comparable to other European places, they will still be cheaper than most capital cities in Western Europe.
Depending on the venue, you can expect to pay around €2 for half a liter of local beer and €1.48 for a regular Coca-Cola. A glass of wine in a restaurant will cost around €4, and a cocktail can cost between €6 and €10. 
An Overview of the Cost of Living in Porto 
Overall, living in Porto is cheaper than in most other cities, including Portugal's capital city Lisbon. Whilst it's true that the cost of living is rising and doesn't leave Porto unaffected either, life in this city is still affordable, without needing an above-average salary. 
Being a digital nomad in Porto is a smart choice for those who want to have a high quality of life on an affordable budget and without paying a premium price. In Porto, you can indulge in city life at its finest and live your best life as a digital nomad. Of course, the estimated monthly costs depend on your lifestyle, but typical prices for necessities let you lead a comfortable life.
Rent prices are affordable, and monthly costs for public transportation, health insurance (if you're not a legal resident), a monthly pass for a co-working space or the gym, and dining in an inexpensive restaurant can be inexpensive and keep your cost of living low.
Frequently Asked Questions about the Cost of Living in Porto, Portugal
Is living in Porto expensive?
The cost of living in Porto is rising as it is everywhere else. However, compared to other European cities, Porto is cheaper and more affordable. It is also cheaper than Portugal's capital city, Lisbon. Its property prices, monthly fees for amenities and other living expenses are said to be good on an average monthly net salary.
How much money do you need to live comfortably in Porto?
The amount of money you need as a digital nomad to live in Porto comfortably depends on your lifestyle and your definition of comfortable. Generally speaking, you can expect to cover all your basic costs and enjoy an active social life within the remits of your income.
Is Porto a good place to live?
Porto is one of the best cities to live in and work in right now. It is an affordable city, like a lot of northern Portugal, with a friendly and welcoming vibe. There is always lots to do in Porto, no matter your interests and hobbies. Porto also has a growing international community of expats from all over the world and is, therefore, increasingly popular with digital nomads.