Updated: October 19, 2022
Surrounded by beaches and golf resorts, the Algarve is located in the southernmost part of Portugal. Famous for its charming Atlantic beaches, restaurants, villas, hotels, and resorts, the Algarve region offers an extraordinary lifestyle to its citizens and tourists. Therefore, it is always a great idea to purchase a property in the Algarve region of the country. But if you are not a native of the region or are inexperienced in property management, it might get difficult for you to take care of your property and real estate investments.
Hiring a good property manager in the Algarve can solve this issue and help you to focus on the other important aspects of your life. Since the real estate market in Portugal is advanced, it is comparatively easier to find property managers in the area where your property is located. Keep reading this article to find out how to find a property manager in the Algarve, the benefits of working with a property management company, the process of choosing the right property management company, and more.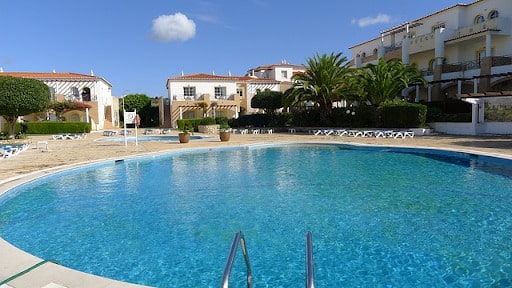 The Benefits of Working with a Property Management Company
Buying property is only the first step, however, it is equally important to ensure proper management of it. If you are someone with no past experience in managing a property abroad – for example, managing tenants or fixing repairs, it is very important to work with a reliable property management company that can carry out these duties for you.
A property management company handles all your concerns regarding your property on your behalf. It makes your life much easier and better by reducing your dependency on various factors. When you work with a good property manager, you can save a lot of time and energy for property management. Here is a list of advantages:
Assessing potential tenants
Before renting out your property, it is important to know about your potential tenants so that there are no complications in the future. A good property manager helps you to identify suitable tenants, determine competitive rental rates, and maintain a good relationship with your tenants so that you receive your rent on time and without any difficulty.
Maintenance of your property and management of your repairs
As with any property,  unforeseen incidents can arise, be it electrical issues, internet breakdown, or broken furniture, there will be certain circumstances that you simply can't manage on your own. A good property management company will make sure all repairing and maintenance work is carried out smoothly even in your absence.
Handling legal issues
Owning a house and renting it out can give rise to legal issues in certain cases. Therefore, it is advisable to hire an experienced property management company that is well-versed in the law of the land. So that, when the time comes, they can manage your legal problems tactfully, correctly and efficiently.
Better marketing efforts
Telling people you know about your property isn't enough for marketing. If you want to market better and more effectively, you need to get in touch with a good property management company. Skilled property managers spread the word about your property through websites, listing portals, and other online and offline marketing tools to find potential tenants so that your property is almost never vacant.
Connected to local vendors
Working with a local property management company helps you to establish connections with good vendors in and around the area. All property managers have a list of vendors they employ for day-to-day work. Moreover, a property management company will not only provide you with the right contact to get things done but will also ensure that the work is completed without any hassle or delays.
Ready solutions
Addressing complaints and managing your property from abroad is quite difficult. When you hire a good property management company, they offer you their expertise and quick solutions.
With the help of an established and experienced property manager, you can get all your problems concerning your property addressed quickly.
Organizing everything for you
Be it rent receipts, managing interested tenants, guests, annual tax returns, utility bills or anything else related to your property, most property management companies take care of all the details and provide service of the highest quality, ensuring that your home ownership experience is a pleasant one.
How to find the right property manager in Algarve?

Hire a local firm
Choosing a local property management company is always beneficial because the firm will be well-versed with the local rules and guidelines you need to follow for managing your property in the region. Moreover, a local firm can also help you to conduct interviews with potential tenants and fill vacancies much faster.
Work with an expert company
Before choosing your property management company, make a list of your requirements. Always remember, that everyone cannot do everything. So hire according to your needs and the expertise offered by the company.
Determine the company's experience
Make sure that the property management company you choose for your property has enough experience in this field. Go back and review the clients they handle, the services that they provide, and the number of years they have been operating in the Algarve real estate market. In addition to this, you can ask the following questions:
Do you have your own website?

How long do you know the real estate market in the Algarve region?

Which are the main areas in the Algarve where you manage properties?

How many properties are you managing in the Algarve region?

How many employees are there in your organization and what is their expertise?
Referrals
If you are an expat in the Algarve, you can ask your own community to refer you to a good property management company. Referrals are one of the simplest, yet easiest ways, to get in touch with property management companies in the Algarve. Once you have a list of potential property management companies, you can shortlist by conducting interviews or contacting them for a visit.
Examine their customer service
Customer service is very important when it comes to managing your and your tenant's expectations. A good property management company handles all your queries/complaints swiftly and provides solutions on the go.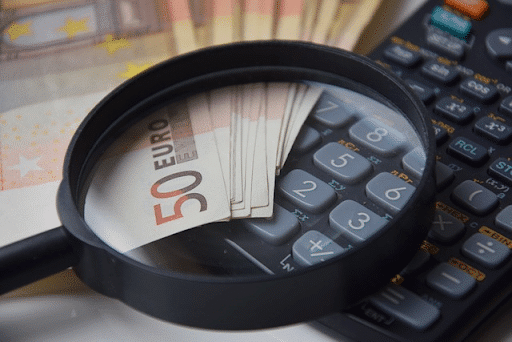 Frequently Asked Questions
Is the Algarve good for property investment?
Amazing weather, beach lifestyle, amazing cuisines and more make the Algarve region in Portugal quite attractive for property investment. If you are planning to garner an all-year-round rental income, then Algarve should definitely be on top of your list.
Can you put your property on rent in the Algarve?
Yes, you can rent out your property in Algarve to tourists and interested individuals. Owing to the charming qualities of the place, Algarve generates high rental income.
Can foreigners buy property in the Algarve?
Yes, foreigners can invest in property in Algarve. Through the Portugal Golden Visa Program, foreign residents can invest in real estate in the region.