Updated: July 26, 2023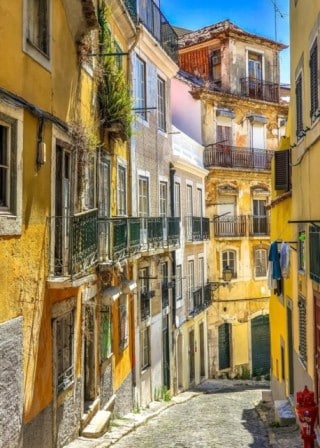 Those who are looking for a house for rent in Lisbon will have an abundance of options, with Lisbon's rental market being as lively as the city itself. Lisbon, the capital city of Portugal, is a vibrant and charming destination that offers a unique blend of old-world charm and modern city living. With its picturesque streets, colorful buildings, and stunning views of the Atlantic Ocean, Lisbon is a city that captivates its visitors and those who make it their home.
The city's rich history and culture are reflected in its architecture, museums, and lively neighborhoods. From exploring the winding streets of the historic Alfama district to enjoying the famous local cuisine and wines, living in Lisbon offers an immersive experience that appeals to people from all walks of life. 
With a mild Mediterranean climate, a thriving arts and culture scene, and friendly locals, Lisbon is a city that will make you feel at home in no time.
Who can rent apartments in Lisbon?
The city of seven hills can be a new home for anyone who has the correct residency documents or visas. Lisbon apartments may be more scarce in the summer months when it's peak time for tourists, but you will still be able to find accommodation in Lisbon at an affordable price, depending on the property type and the amenities, such as internet access.
You can find apartments often just a short walk from everything you need but public transport is also excellent for those longer journeys through Lisbon.
Best Lisbon Neighborhoods
Portugal's capital has fantastic neighborhoods, and depending on your preferences, you'll find the perfect one for you. Campo de Ourique is calm but more pricey, Bairro Alto has a vibrant nightlife and lots of shops, and Príncipe Real has lots of art galleries and features local designers. No doubt, you will find your perfect Lisbon apartment in this eclectic city.
Types of Apartments Available
Lisbon has a variety of rental properties of different sizes and price points available, so you should be able to find a house for rent that suits your needs and budget. It may be worth noting that prices for flats in the city center are higher and that you may find something similar a little outside Lisbon for a lower price.
A Lisbon apartment can be found through local estate agents, and websites or you may contact a private landlord directly.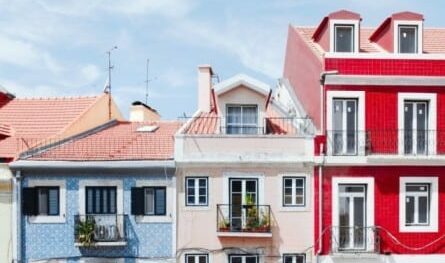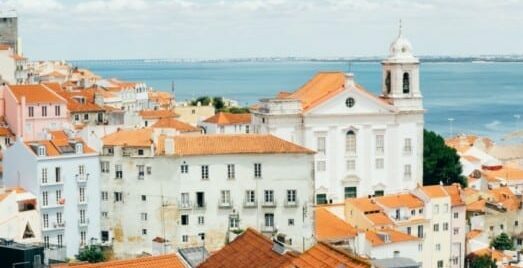 One-bedroom apartments
According to Numbeo,  the average price for one-bedroom apartments, or T1 apartments, range from €850 to €1,800 in Lisbon's city center, and for something similar, you will pay between €600 and €1,100 per month outside the city center. This will pay for an average-sized apartment, often furnished and within walking distance of all amenities in one of Lisbon's fantastic neighborhoods.
If you're looking for more space and little luxuries, you can find a plethora of upper-market apartments in Lisbon, but they'll cost a little more. For example, a modern, fully-equipped, and fitted T1 apartment with parking in one of Lisbon's sought-after quarters costs around €2,100 per month, and a brand new apartment with parking and a lift to its third-floor location costs around €3,000 per month.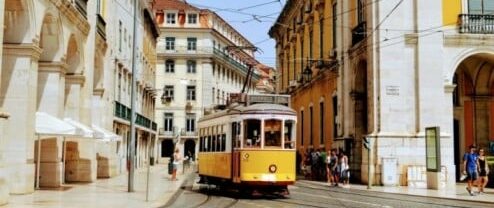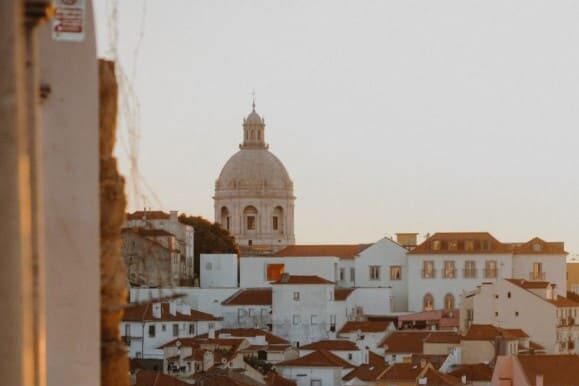 Two-bedroom apartments
Although you can find a two-bedroom  Lisbon apartment or T2 apartment in Lisbon for around €1,100 per month, the average rental prices start at around €1,400, but many are closer to €2,000. Some of those properties have kitchens fitted with washing machines and dishwashers, as well as air conditioning units to make sure that you'll have comfortable temperatures all year round.
If you have a higher budget, you can rent a modern 114-square-meter apartment in Lisbon's center, which includes private parking and access to a communal rooftop terrace with a swimming pool. This will cost €3,000 per month in rent.
Three-bedroom apartments
Those in need of more space will find three-bedroom or T3 apartments aplenty in Lisbon. On average, these flats come with rent prices between €1,400 and €4,000 per month; the latter price will get you a luxury apartment, although higher prices for up-market apartments or penthouses in exclusive areas are also available.
Expect to pay an additional cost for the extraordinary. For a 200-square-meter luxury apartment with a large balcony, lift, and allocated parking, fully furnished with the most efficient energy ratings throughout, you can expect to pay around €5,500 per month.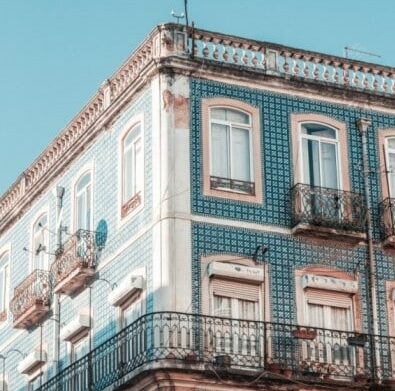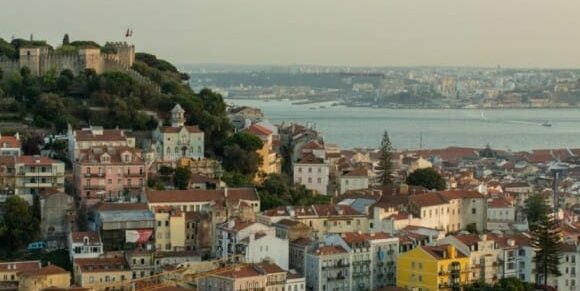 However, on average, you can find a modern T3 apartment with a small balcony, built-in wardrobes, and parking in Lisbon from €2,200 per month upwards. 
If you're on a budget, you'll find some more affordable options on the outskirts of Lisbon, where a T3 apartment costs between €980 and €2,500 per month.
Summary
Looking for a house for rent in Lisbon is straightforward, and you will find a large selection of properties for every taste and budget. It's worth shopping around as bargains can be snapped up frequently, but make sure you view them before signing a contract. Overall, Lisbon is an excellent place for those who want to experience life in a vibrant city that is still more affordable than many of its European counterparts.
Your ideal Lisbon apartment, be it in the city centre or on the outskirts of the capital, can be a reality. Contact Goldcrest for further information and we'd be happy to give you advice on how to find a new home in Portugal.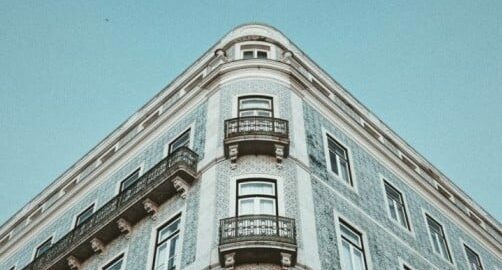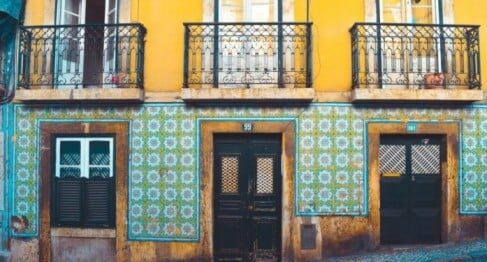 For further information, you may find the following articles helpful:
Frequently Asked Questions about Renting in Lisbon
How much are rental prices in Lisbon?
Rental prices in Lisbon are cheaper in comparison to other cities in Europe, and depending on your needs and budget, you'll be able to rent an affordable place in the city center without breaking the bank. 
Is it cheap to live in Lisbon?
Living in Lisbon is cheaper than in other cities, without having to compromise on the quality of life. On the contrary, Lisbon is known for its high standards of living yet is one of the most affordable cities in Europe. 
How do I find a flat to rent in Lisbon?
Finding short-term and long-term rentals in Lisbon is straightforward. You can search on major rental sites such as Airbnb if you want to rent for a few weeks only or consult Idealista or Kyero to find the perfect place for you. Alternatively, you may also want to check out local Facebook groups where you may find a reasonable place to stay.
Is it easy to rent in Lisbon?
Renting in Lisbon is not complicated, but we would recommend that you have the correct paperwork ready. This includes your residence permit, a valid passport or ID document, your Portuguese tax number, and a Portuguese bank account so you are able to pay the deposit for your rental property.