Updated: August 22, 2023
Buying a property in Portugal as a foreigner can feel quite daunting. There are different rules and tax laws, unknown processes, and unfamiliar locations to consider. Renting in Portugal is a less complicated and economical option allowing you to experience the country before making a permanent move.
Whether you're looking to purchase property in this fantastic European country or simply looking to explore the many beautiful regions and districts it offers, renting in Portugal may be the perfect step for you.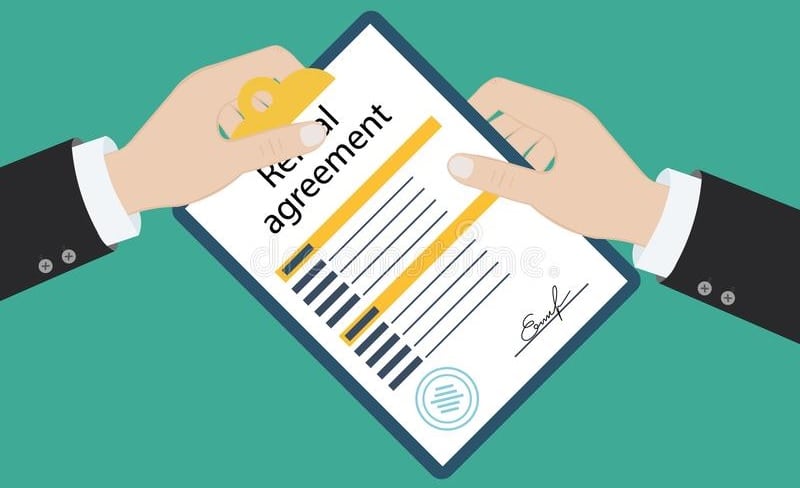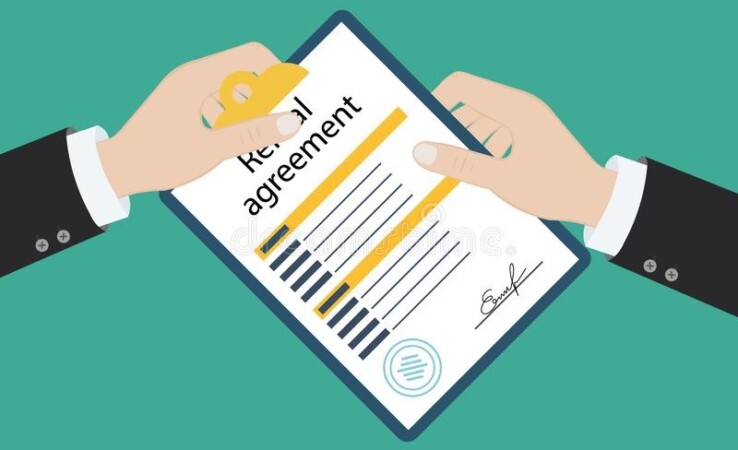 The cost of living in Portugal is very affordable, particularly in comparison to the USA and other European countries. With this lower cost of living comes an excellent quality of life, including diverse landscapes, a temperate climate, and high-quality education and healthcare. Portugal also has a booming rental market.
So, where should you look for a Portugal rental?
Portuguese Islands
If you're looking for a slice of paradise, a vacation rental on a Portuguese island might be for you. Choose from locations in Madeira and the Azores, such as Porto Santo Island, Terceira Island, and São Miguel Island. With stunning beaches, charming villages, and perfect weather, these islands are a dream destination for many.
Madeira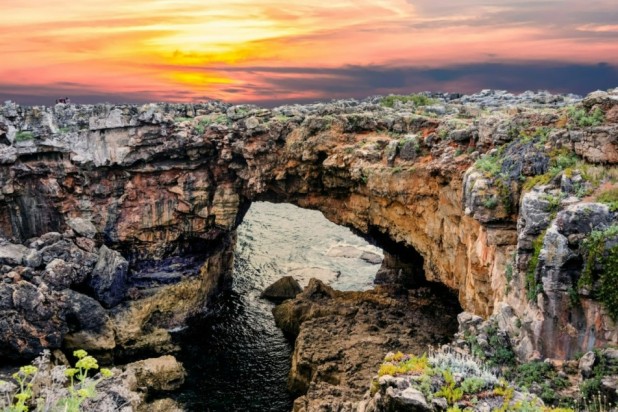 Madeira is an autonomous region of Portugal. Made up of four islands off Africa's northwest coast, Madeira is known for its wine and fantastic climate. In Madeira, you can find one-bedroom apartments for rent for as low as €540 per month. If you're with your family and looking for something more spacious, you could rent a three-bedroom apartment for around €650 per month. 
Porto Santo Island, a little island in the Madeira archipelago, offers rentals ranging from €600 a month to €1,500 a month. 
Check out our article on Madeira Real Estate for more information.
The Azores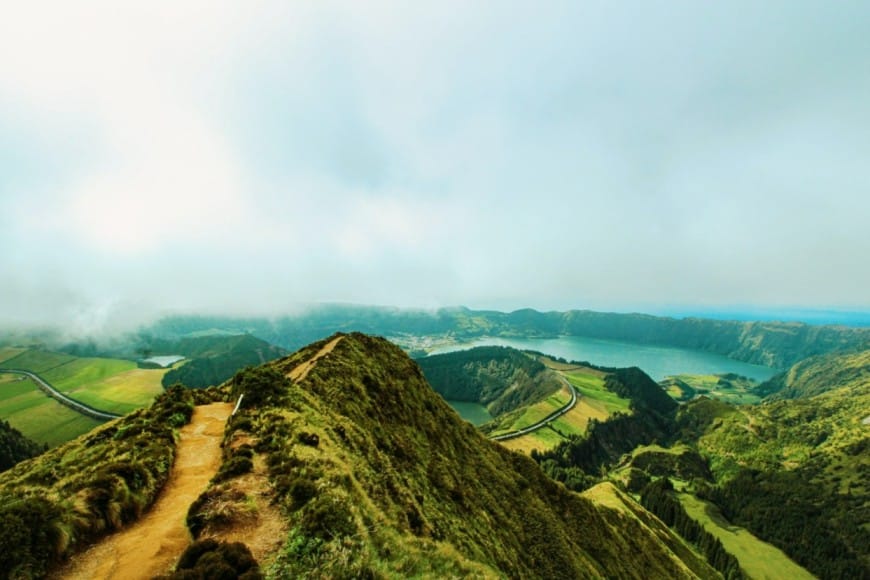 Another autonomous region of Portugal, the Azores is an archipelago made up of nine volcanic islands. If you love whale- and dolphin-watching, a rental here would be perfect for you.
Rentals in the Azores come in at a similar price range. For example, you could rent a two-bedroom flat for €580 per month. On São Miguel Island, the largest island in the Azores, you can find apartments for between €690 and €2,000 per month. Properties on Terceira Island can range between €350 and €1,300 each month. If you're feeling more adventurous, you could rent a 1,060-square-meter palace for around €9,950 a month.
Check out our article Azores Real Estate: An Overview, for more information.
The data used in this article is taken from the Idealista website, last updated February 2023.
Portuguese Coast
The Portuguese coast is a popular location for vacation rentals. Consider a rental property on the coast to experience an island lifestyle that doesn't feel too isolated from urban city life. An ocean-facing house could mean waking up each morning to a view many people dream about.
The Algarve
The Algarve is Portugal's southernmost region, popular for beach house rentals, vacation rentals, and coastal property investments. Known for its breathtaking coastline and golden sandy beaches, the Algarve offers fantastic surfing spots, hidden bays, bird-filled lagoons, and rugged cliffs. 
The Algarve is a popular destination for expats. Here, you can find rentals ranging in price from €430 a month for a one-bedroom duplex to €12,500 a month for a six-bedroom detached house.
For more information, check out our ultimate guide to Living in the Algarve. 
The Lisbon Coast
The Lisbon coast offers the perfect mix of tranquil island and bustling city life. Rentals here can start from around €500 per month for a two-bedroom house with quick access to Lisbon. We will mention Lisbon again a little later in this article.

Costa Azul
Costa Azul is Portugal's rugged West Coast just south of Lisbon. Known for its stunningly blue skies and ultramarine waters, courtesy of the Atlantic Ocean, Costa Azul is a charming area to explore. Rentals here can range from €550 a month for a one-bedroom flat to €10,500 a month for an eight-bedroom semi-detached house.
Costa de Prata
Costa de Prata, Portugal's Silver Coast, runs from Aveiro to Torres Vedras. Treat yourself to a rental here with access to magnificent beaches and breathtaking views of the Atlantic. A very affordable area, rentals here can start as low as €330 per month. On average, a one- or two-bedroom apartment can be found for around €450 per month. You could even rent a luxury five-bedroom villa for around €20,000 a month.
Costa Verde 
Costa Verde, Portugal's Green Coast, is a 100km stretch of coastline that runs from the River Minho. Full of historic cities, the weather here is slightly cooler than in other inland areas. Rental properties here can range in price from €500 to €6,500 a month, depending on the type of property and its location.
Portuguese Regions
The beauty of Portuguese regions is that each has its own charm. With so much to explore, it's no wonder people enjoy the freedom of movement that comes with renting a home in Portugal. There are a number of regions to consider in Portugal, including the Alentejo, Central Portugal, Lisbon and the Lisbon Coast, and the Azores.
Alentejo
Located between the Tagus River and the Algarve, Alentejo is bordered by Spain and the Atlantic Ocean. The region is more rural than places like Lisbon and less densely populated. Rentals here can range in price from as little as €300 to as much as €10,000 a month.
Lisbon and the Lisbon Coast
Lisbon, by comparison, is more expensive to live in. The rental price for a property in this region can range from between €500 and €35,000 a month. Of course, this depends on the size and type of property and its location within the region.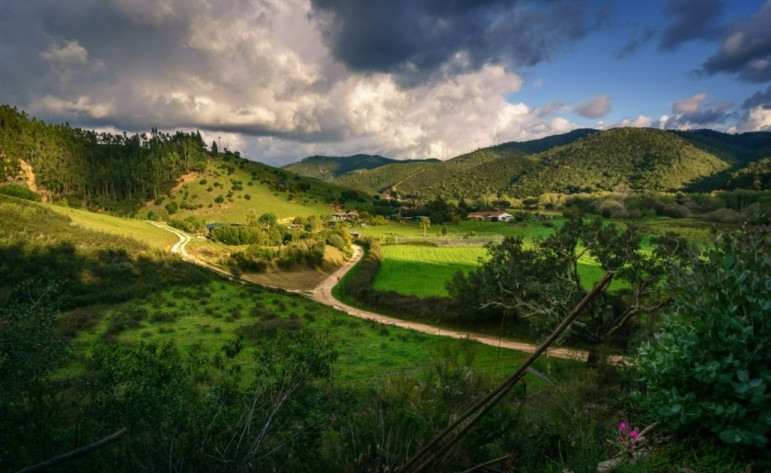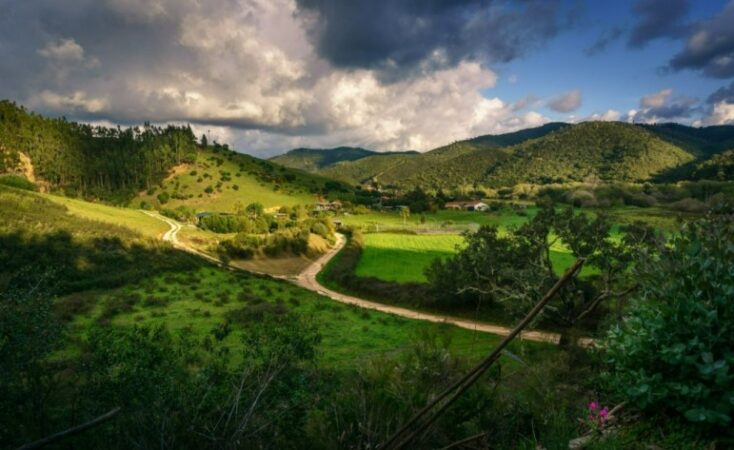 Central Portugal
Central Portugal encompasses cities like Aveiro, Coimbra, and Viseu. Rentals in Central offer a variety of different properties and can range in price from €200 to €310,000 per month.
Inland North
This is the most populous region in Portugal, with a lot of inhabitants choosing to reside in Porto. The iconic historical and cultural heritage of this region attracts many, as does the delicious wine produced here. The cost of rentals varies greatly depending on the city, the type of property, the size of the property, and whether they're long-term rentals or short-term rentals.
Portuguese Districts
Each Portuguese district has hidden treasures just waiting to be discovered. From hidden fiestas and traditional foods to intriguing traditions and unique landmarks, Portugal's districts are fascinating places to explore. 
Below is a list of Portuguese districts:
Beja

Braganꞔa




Castelo Branco

Guarda

Leiria

Portalegre

Santarém

Viana do Castelo

Vila Real
As you can see, there is a world of options for renting in Portugal. The possibilities are endless, from long-term rentals in the sunny Algarve and short-term rentals in bustling Lisbon to vacation rentals in Madeira. If you're a fan of Portugal, renting a property offers you flexibility in terms of your lease period and rental price and the freedom to explore many areas of the country before choosing where to settle down and buy property.
Goldcrest: Who we are and how we can help you
If you're interested in purchasing real estate in Portugal, contact Goldcrest. Goldcrest is a local buyer's agent situated in Portugal. We provide insightful real estate expertise and strategic advice. From sourcing to property acquisition, we help clients identify outstanding investment opportunities in some of Portugal's finest locations.
Whether you're a family looking to relocate or invest in land for redevelopment, our team of experts can help you find the right property without the hassle or fuss. Contact us to get the ball rolling on your Portuguese real estate investment.
Further reading
You may find the following articles useful:
Frequently Asked Questions about Renting in Portugal
1. Can foreigners rent property in Portugal?
Yes, foreigners can rent a property in Portugal. To do so, you will need to meet a set of mandatory requirements: You need to have a NIF or Tax Identification Number (Número de Identificação Fiscal) in order to sign the contract, and you must be able to pay the security deposit for the property. 
2. How much is it to rent in Portugal?
The cost of renting a property in Portugal varies based on a number of factors, including the area you live in, the type of property you are renting, whether it's a vacation rental, and the lease period. On average, according to Numbeo's February 2023 figures, the cost of renting a one-bedroom apartment outside Portugal's city center is €584.65 per month. This will increase the closer you get to the city center, as well as if you require more rooms.
3. What is the monthly rent in Portugal?
According to Numbeo, the cost of renting a one-bedroom apartment in the city center is €761.93. A three-bedroom apartment here will cost €1,281.86 each month. As you move away from the city center, the cost of rent lowers. For example, a one-bedroom apartment will cost €584.65, and a three-bedroom apartment will cost €933.83 per month.
4. How is rent paid in Portugal?
Rent in Portugal is paid on a monthly basis. The rental amount will be stated in your rental agreement, as will the security deposit required. It is common to pay the cost of two or three months rent upfront. Some landlords may ask for a bigger deposit from foreign tenants who do not have proof of income or a guarantor in Portugal.