Updated: January 3, 2023
Do you dream of owning a modern apartment, swish villas, or a yacht marina in Portugal? Are you searching for the most desirable area to buy a house?  Cascais is the answer. 
Luxury yachts bobbing in the water, beautiful beaches welcoming you for a dip in the cool Atlantic Sea, and a sun-dappled promenade, Cascais is the dream of many expats.
If you're considering purchasing real estate in Cascais, in this article we will tell you why you need a real estate agent in Cascais, and how to find a good one. 
Cascais property real estate offers sought-after postcodes and may well be the perfect spot for you. The city has an ample history, with palaces and mansions that remind you of a previous era. Walk up the coast and you can find the often-windy Praia de Guincho where you can watch keen surfers rushing to the sea. 
Real estate agent in Cascais
Portugal's real estate market has seen a rise in the past years, and expats have increasingly started to consider the country as their destination for holidays, investments, and for moving to with their families. Cascais, in fact, is becoming more famous than ever, as many celebrities choose the city to live in or have a house. 
Home to seven championship golf courses, if you are a keen golfer then you will be able to entertain yourself while meeting other expats. The beaches in Cascais provide your sun-tan fix.
If you are looking to buy a house or a villa in Cascais, you will no doubt be enthralled by the vibrant, yet relaxing vibe. You will enjoy the beautiful beaches in Cascais, luxurious villas and houses, and some of the best restaurants in Portugal. There are many activities at your doorstep, for example, world-class golf courses and the Sintra-Cascais Natural Park, for those that like cycling and hiking.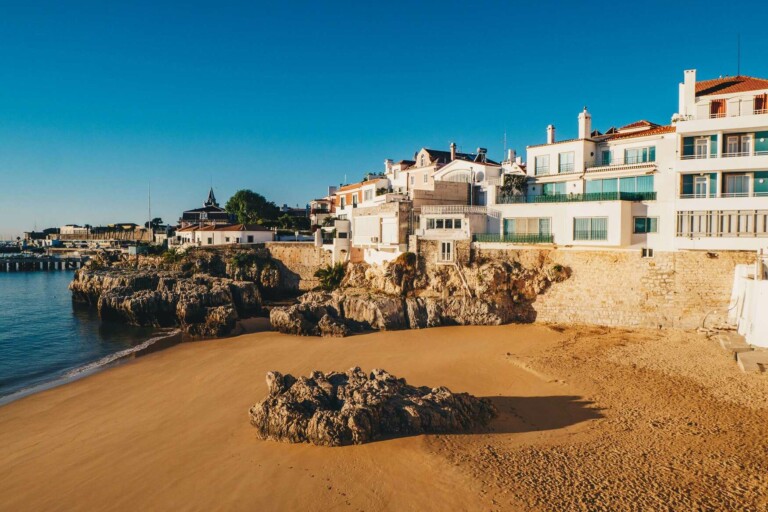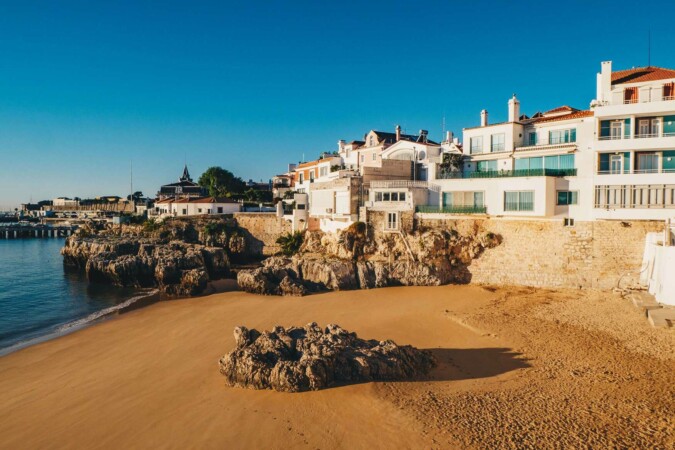 Cascais is also very close to Lisbon, which is just a short 30-minute drive away. If you are looking to head to a restaurant in the capital or attend some event, then you can very easily get there and back without any worries. 
If you are looking to live a luxurious lifestyle, then you will definitely love Cascais, and this is one of the reasons why many celebrities call this a seaside town home. The Cascais real estate market is continuously rising with reasonable prices, compared with other European prime-destination markets.
With this said, you should know that finding a good property in Cascais can take some time and effort and it will be so much easier if you find a good real estate agent in Cascais. 
A local real estate agency in Cascais will provide you with all the available properties and help you choose between them to find the one that best suits your needs. 
What types of properties are available in Cascais? 
Before moving forward with the process of purchasing a property in Cascais, you will need to know more about the types of properties available in Cascais.
One of the biggest advantages of having a good real estate agency in Cascais is that they will know how to find you the best property according to your requirements. Whether you're planning to live there, rent the property out, or start a commercial project, real estate agents have listings of the available properties. 
Properties in Cascais are mainly divided into two types; residential and commercial properties. In the following section, we will tell you the differences between the two types of real estate in Cascais. 
Residential properties in Cascais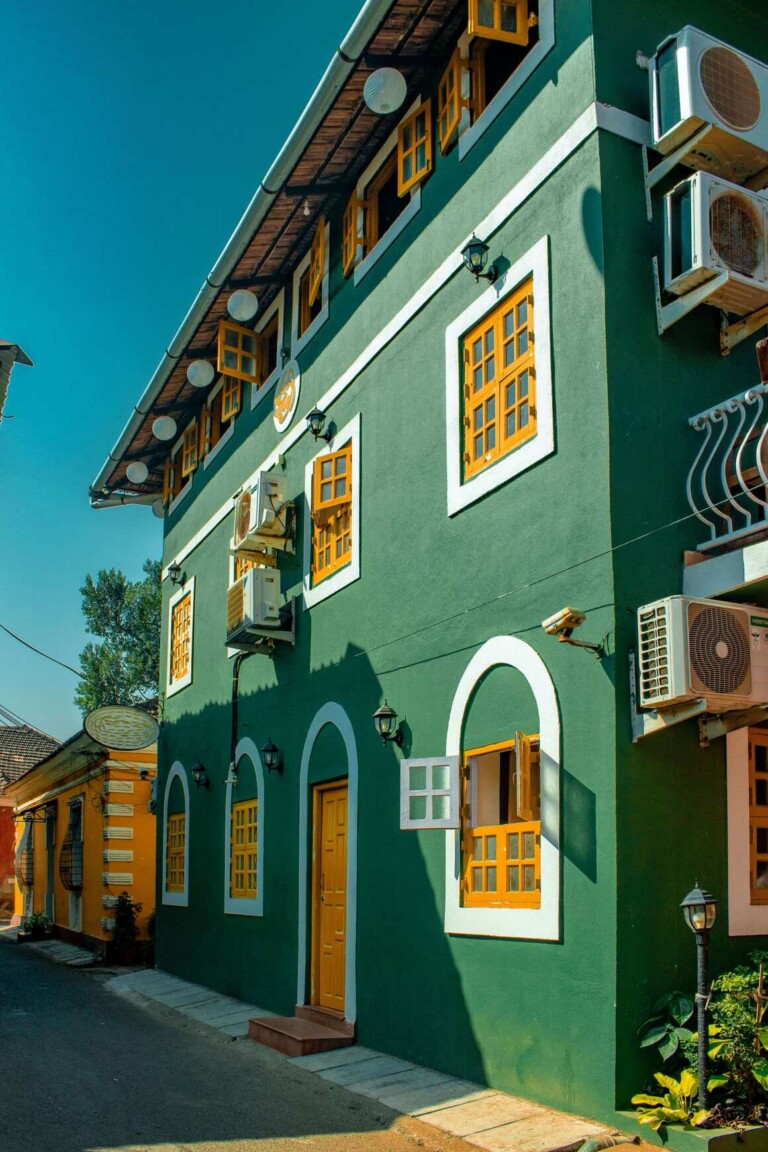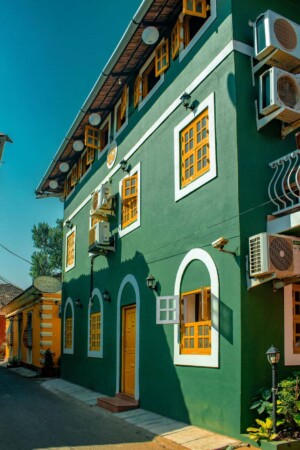 Residential real estate refers to properties that you buy with the intention to live in the property. 
The Portuguese Riviera has a history as a desirable location. Cascais, in particular, is a town of luxury. Many celebrities have properties here, such as the designer of Steve Jobs' yacht, Phillipe Starck, amongst many others. Indeed, in Portugal, many celebrities have called this country home or bought houses here.
Not just an attractive town for its lifestyle, the Cascais property real estate market also provides very solid investment opportunities. In the 3rd quarter of 2020, yields stood at 4.6%. This will likely increase following the COVID-19 pandemic.
Cascais has an attractive climate, with hot summers and mild winters. Neighboring Estoril and, a little further down the coast, Carcavelos, also offer delightful properties that are slightly closer to the bright lights of the capital
The average price will vary depending on the location, house type, proximity to key services, and facilities. For example, if you opt to have a pool, this will incur additional costs. If you're hiring a real estate agency in Cascais, they will update you with the available listings and you may be lucky to find an excellent house at a reasonable price there. 
If you are planning to purchase residential real estate in Cascais that qualifies for the Portugal Golden Visa by investment program, make sure to check this ultimate guide about the Portugal Golden Visa Changes, Updates & New Rules for 2022. According to the latest law changes outlined by the Portuguese government, residential real estate in the big cities located on the coast of the mainland does not qualify for the program anymore, following the changes that rolled out on 1 January 2022.
Commercial properties in Cascais
Commercial properties are properties that you can buy for commercial purposes such as small projects, restaurants, cafes, coworking places, or shops. Commercial properties, also called commercial real estate, investment properties, or income properties, refer to real estate intended to generate a profit, either from capital gains or rental income. 
Having a real estate agent in Cascais will give you access to lists of the available commercial properties that qualify for your investment, some of which will be hard to find online on your own. 
The city of Cascais is gaining a lot of interest recently and this has caused an influx of tourists and expats heading to the seaside town. Yes, investing in a commercial property in Cascais is an excellent idea that can ensure a steady income. 
With its great location near Lisbon and Sintra, Cascais is a mix of city life, world-class beaches, and beautiful nature. Have a look at the real estate in Sintra Portugal, as one of the close areas to Cascais.
Why do you need a real estate agent in Cascais?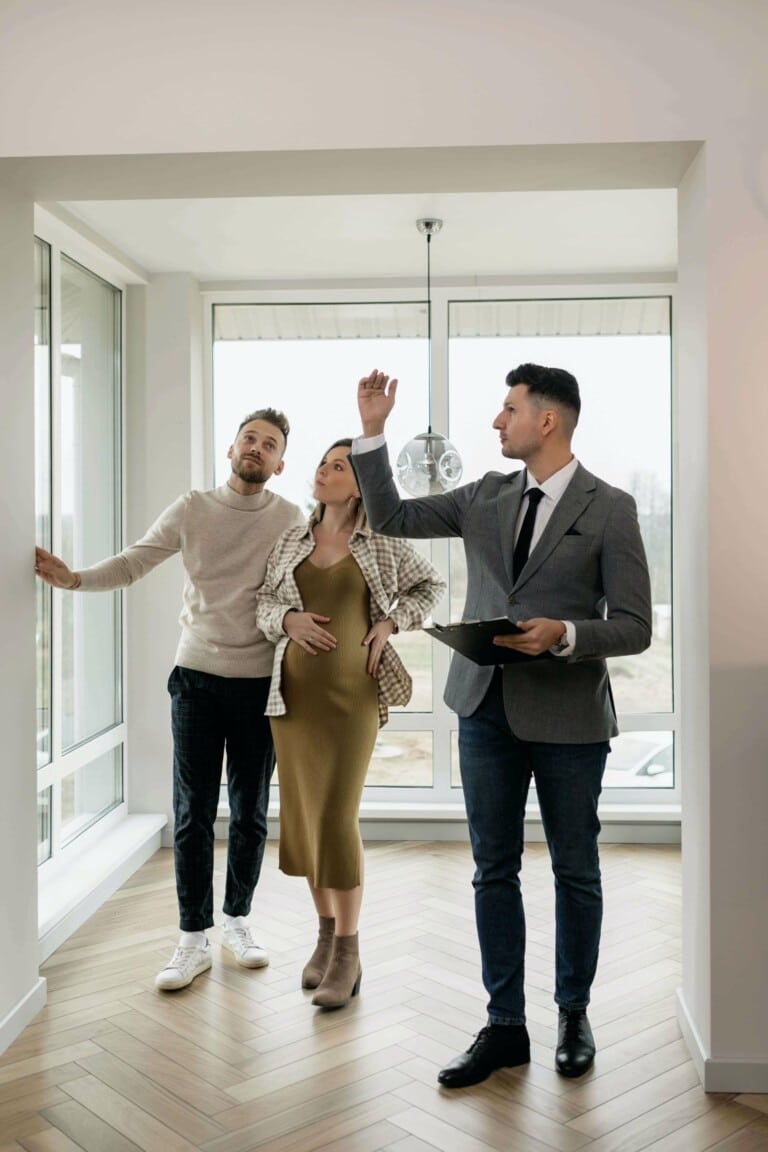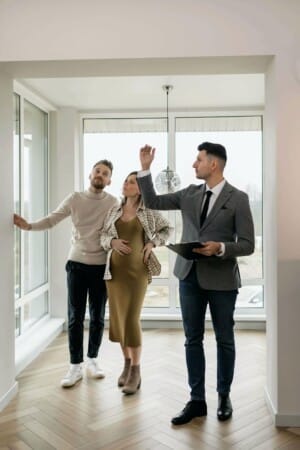 Dealing with a good real estate agent in Cascais will cost you a little bit more than handling it yourself, but will grant you greater efficiency and quality if you work with an experienced real estate agency. With the help of a real estate agency, you will easily have the option to visit the available properties and check them yourself instead of having to search online.
An experienced real estate agency in Cascais will have access to an updated real estate market database. Plus, if you're planning to buy a property and rent it out, the real estate service will save you a lot of hassle and help you find the perfect property for investment. 
You can also check some online real estate websites: (Idealista, Immovirtual, Casa Sapo) as the first step of your search, but later you may need the real estate agent's help to go deeper in the buying process. 
Real estate services in Cascais should also include the legal paperwork related to your property. They will be your trusted go-to throughout the whole process until you finally settle down on the best option for you. 
The difference between real estate agents and buyer's agents:
Dealing with a real estate agent in Tavira can be a great help when purchasing property, but you should be aware of the following. Real estate agents work mainly on behalf of the seller, not the buyer, and they will get a higher commission for a higher sale. 
Working with a buyer's agent is a completely different story. The buyer's agent works solely on your behalf (as a buyer) and this is an excellent advantage for you. A buyer's agent will search for the best options that suit you, not just completing the sale to get a higher commission. Buyer's agents like Goldcrest do not sell real estate or work with different parties for the same property, they are exclusively at your disposal until you complete the property purchase. 
Goldcrest: Who are we and how can we help you? 
Goldcrest is a buyer's agent that works solely on behalf of you as a buyer.
Our team works diligently to ensure the correct steps have been taken with high-quality service, safeguarding you from poor property investments. For the past decade, we've been building our inside knowledge of the local property real estate market and establishing extensive connections across the country, enabling access to an exclusive list of properties and investment routes. Get in touch now and let's handle the process to help you find what you are looking for.
Frequently asked questions about finding a real estate agent in Cascais:
How do I find a real estate agent in Cascais?
Finding a property in Cascais can take some time, effort, and careful search if you're doing it on your own. However, if you're willing to hire a local real estate agency in Cascais (Inmobiliaria) this will make your life easier and help you find the perfect property that fits your requirements All estate agents must be registered with the government and display a license number (Associacao de Mediadores Imobiliarios). 
Is real estate expensive in Cascais?
The average price will vary depending on the location, house type, proximity to key services, and facilities. For example, if you opt to have a pool, this will incur additional costs. 
The average price for a house in Cascais municipality was 4,177€/m2 in 2020. However, the prices will vary depending on where you buy. Cascais and Estoril have higher price tags, while São Domingos de Rana offers very affordable and attractive properties. 
To provide you with an indication of house prices, and a flavor of the different areas to buy, you may need to read more about the typical prices for Cascais property real estate.