Updated: March 30, 2023
Cascais is a traditional and charming fishing town in Portugal, located along the Portuguese Riviera. The Riviera spans through the west of Lisbon with a long and beautiful coastline near the Atlantic Ocean, which influences the region's Mediterranean climate. Historically, Cascais served as a summer retreat for Portugal's nobility, including the Portuguese royal family. Today, this historic town displays a beautiful mix of its rich heritage and modern tourism. So, what are the reasons to buy property in Cascais? Is it the fascinating sites and attractions? The lively bars and restaurants? Or perhaps the enticing museums displaying beautiful art? Keep reading, and you'll find out!
The picturesque town of Cascais has more to offer than you might expect. Within its cobbled streets, you'll find ornate 19th-century mansions and villas, the Museum Quarter, an imposing 15th-century fort (Cidadela de Cascais), a selection of bars and dining options, a lively nightlife, and an inviting holiday atmosphere. So, now that you're intrigued by this luxury town, let's look at some reasons to buy property in Cascais.


You Can Retire Here For Under €30,000
Portugal is an affordable country to live in. It is even one of the most affordable countries in Western Europe. For example, the price per square meter to buy an apartment in Cascais is €5,375.00, while in London, it is €13,634.81. Property prices in Cascais are lower than in Lisbon. For example, a one-bedroom apartment in the city center costs about €1,011.11 in Cascais and €1,226.28 in Lisbon per month.
Along with the benefits of living in a country that is part of the European Union, Portugal contains many historic cities and towns, like Cascais, beautiful sites, diverse natural landscapes, delicious cuisine, and some of Europe's most beautiful beaches. For art lovers, the Cidadela Art District is one of the best neighborhoods in Cascais, Portugal. Quinta da Marinha is located in the Sintra-Cascais Natural Park and is perfect for those who enjoy being active in nature. And then there is Monte Estoril, which centers on Praia das Moites, an excellent location to find a property with a sea view.
Check out our article: Cheap Houses with Pool: Affordable Property in Portugal.
It's an Archaeological Wonder!
In 2018, a shipwreck's ruins were discovered under Cascais's shores. Aboard the ship, which is believed to have sunk sometime between 1575 and 1625, were Chinese ceramics, spices, and cannons engraved with Portugal's coat of arms. The ship is believed to have been returning from India when it sank during the height of Portugal's spice trade with Asia. So not only does Cascais give you a view into Portugal's fascinating history, but it also gives a glimpse into the history of the world. 
Cascais is Home to Some of the Hottest Beaches in Portugal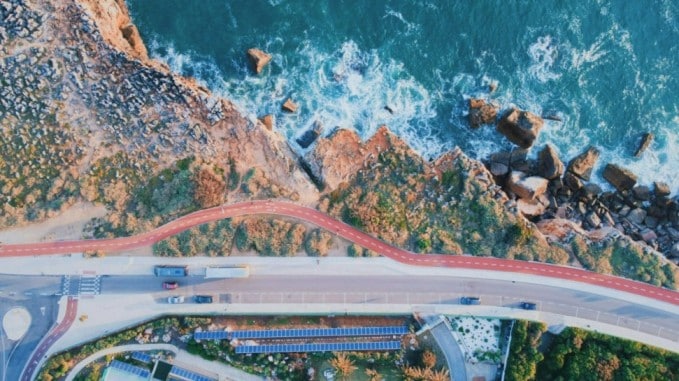 If you're looking for some of Lisbon's best beaches, Cascais is the place to be. With blue waters and golden sand, these popular beaches are perfect for beach lovers looking to relax and soak up the sun. These beaches include Duquesa Beach, Praia da Azarujinha, Praia da Rainha, Praia de São Pedro do Estoril, and Praia do Tamariz.
These beaches are top-rated among tourists and are all within walking distance of central Cascais. You can even dine in one of the best restaurants in the area, right on the seafront! 
It Has Some of the Best Schools in Portugal
When relocating to Portugal with your family, you want to ensure that your children receive the best education possible. Fortunately, Cascais is home to some of the best international schools in Portugal. These schools include the International Christian School of Cascais, the Carlucci American International School of Lisbon (located between Sintra and Cascais), PaRK International School, and St Dominic's International School.
These international schools provide education according to Cambridge and Portuguese standards and North American-style education. Whatever style you want, the choice is yours!
Visit our article for more information on International Schools in Portugal. 
It's a Great Place for Golfers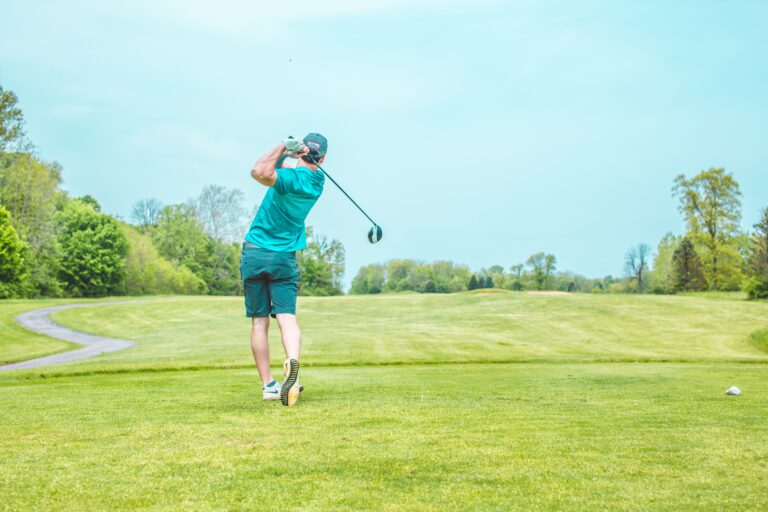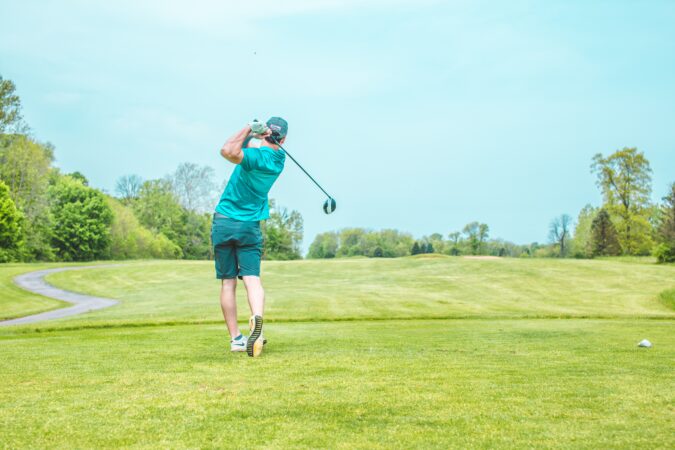 Cascais is full of fun activities, and a popular one is golfing. A collection of Portugal's most illustrious golf courses are in Cascais, with a range of traditional and modern golfing facilities. 
Here, playing golf is the perfect way to spend time with friends, wind down, and enjoy Portugal's relaxing and safe atmosphere. Cascais has even launched a Golf Passport to help save avid golfers time and money! With some of the best golf courses at your fingertips, Cascais is the ideal location for golfers looking to purchase property in Portugal.
If You Want to Live in Cascais, Portugal
As you can see, there are many reasons to buy property in Cascais. It's no wonder that in recent years, Cascais has seen a rise in luxury properties and offers fantastic investment opportunities. Cascais offers the chance to live a luxurious lifestyle along the Atlantic coast and Portuguese Riviera, surrounded by water sports, good amenities, calm waters, easily accessible cities, and fabulous dining options. If you're interested in purchasing real estate of your own, visit our article on Cascais Real Estate for more information.

Portugal has so much to offer that many celebrities have taken the plunge and bought homes in this beautiful country. Cascais can allow you to find your dream home and live a high-quality life, from waterfront homes and detached houses to luxurious properties with swimming pools and ocean views.
If you'd like to learn about purchasing property through the Portugal Golden Visa program, visit our Ultimate Guide.
As a Portuguese tax resident, investing in Portugal can offer you several tax benefits. Visit our guide to Portugal's Non-Habitual Resident Tax program to learn more.
If you're interested in purchasing real estate in Cascais, contact Goldcrest. Goldcrest is a local buyer's agent situated in Portugal. We provide insightful real estate expertise and strategic advice. From sourcing to property acquisition, we help clients identify outstanding investment opportunities in some of Portugal's finest locations. 
 Whether you're a family looking to relocate or invest in land for redevelopment, our team of experts can help you find the right property without the hassle or fuss. Contact us to get the ball rolling on your Portuguese real estate investment.
Frequently Asked Questions about Buying Property in Cascais
1. Is now a good time to invest in property in Cascais?
Cascais is a diverse region with a fruitful real estate market. Cascais attracts many foreigners, and investing in property here can lead to profitable passive income or allow you to enjoy the quality of life associated with living in Portugal.
2. Is it expensive to buy a house in Cascais?
While the average price of  properties in Cascais are higher than in other regions, it is still more affordable than in other western European countries. Cascais is a very historical area, and some consider the quality of life here to be greater than in other regions of Portugal. From a Cascais villa to a waterfront home, the region attracts investors from all over.