Updated: March 29, 2023
There are many places to start discovering Europe, and one you might not think of is Cascais. Living in Cascais, Portugal, is a fantastic way to experience a town that is the perfect mix of traditional, laidback, and cosmopolitan life. If you're looking for an exceptional quality of life, living in Cascais may be the right choice for you. So what makes living in Cascais so desirable? In this article, we'll walk you through exactly what attracts so many expats to this beautiful village along the Portuguese Riviera.
Retire in Cascais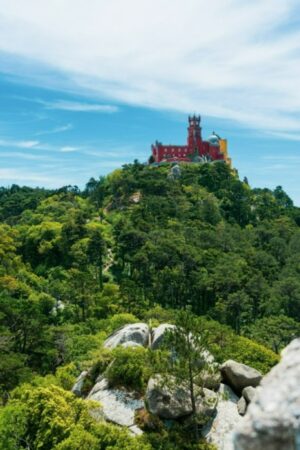 Cascais is fortunate to benefit from fantastic Mediterranean weather influenced by the Atlantic coast. Temperatures range from 12 degrees C (55 degrees F) to 25 degrees C (77 degrees F), and you'll find a variety of outdoor activities on offer to take full advantage of this moderate climate, including golf, sailing, surfing, kite surfing, and windsurfing. The region's economy depends largely on tourism, so rest assured you will find no shortage of activities and sites to keep you entertained. During peak holiday times, when tourists flock to this former fishing village, parking can be tricky to find. It's easy to navigate your way around Cascais by car, and taxis are always available. However, you may find that the best way for you to truly take in the sites and sounds of Cascais is by exploring its cobbled streets on foot - in comfortable shoes, of course. Cascais is home to some of Portugal's most popular beaches. To the north of Cascais, you'll find Guincho beach, a rugged surfing beach, and Sintra, with well-known tourist attractions like the castle of Pena (Palacio Nacional da Pena), the Moorish Castle (Castelo dos Mouros), and Sintra-Cascais Natural Park. Hiking fans should take the opportunity to climb the cliffs of Cabo da Roca, an incredible viewpoint that forms the most westerly point of mainland Europe. Check out our article:
Five Fantastic Hikes Portugal Has for You
. You can easily travel from Cascais to Lisbon, either by autostrada or train (
Linho do Cacscais
), and visit its many museums, parks, and attractions. For air travel, head to the municipal airport in nearby Tires or Lisbon Portela International Airport, a short 45 minutes from Cascais. As you can see, retirement in Cascais is made easy thanks to its mild climate, picturesque surroundings, welcoming culture, and accessible travel options.
Lifestyle in Cascais
Living in Cascais can feel like you're on vacation most of the time. The village has become a favorite among expats in recent years, so it's common to hear Spanish, German, French, Chinese, and Italian, along with English and Portuguese. In addition to this, there are plenty of free, inexpensive, and captivating things to do and beautiful sites to see. Sacolinha is a famous bakery located in the center of Cascais. Ideal for breakfast, tea, or a light meal, the bakery is known for its range of bread and quality cakes. Not too far away, you'll find Boca do Inferno, a dramatic and unique formation of cliffs along the seaside. Originally a sea cave, the Boca do Inferno collapsed, leaving the chasm and sea arch you can view today. For those who like markets, you'll be pleased to know that you can visit one on the Rua Mercado on Wednesdays and Saturdays. You can find clothes, handmade crafts, and produce for sale at affordable prices. History lovers will be excited to learn about the Casino Estoril, a former hub of espionage during World War II. Author Ian Fleming frequented the casino and was inspired by the presence of Allied and Axis officials to create James Bond, a legendary character known globally through books and films.
Cost of Living in Cascais
Cascais is a blend of bustling city and calm island life. The city is beautifully maintained, and the clean streets are decorated with eye-catching flower arrangements. As one of the wealthiest municipalities in Portugal, you would expect the living costs to be rather expensive. While Cascais is one of the most expensive areas in the Lisbon district, life here does not have to cost an outrageous amount. The table below outlines the average cost of living in Cascais: [table id=41 /] Data from
Numbeo
. The cost of real estate in Cascais depends on where you live. The average price per square meter to purchase an apartment in the city center is €5,375. Property taxes will also be based on real estate value. House prices will also depend on whether the property contains all the necessary amenities you require, such as aircon and internet, and whether it's in a popular location or a short distance from public transport. If you're interested in purchasing real estate in Cascais, contact Goldcrest.
Goldcrest
is a local buyer's agent situated in Portugal. We provide insightful real estate expertise and strategic advice. From sourcing to property acquisition, we help clients identify outstanding investment opportunities in some of Portugal's finest locations. Whether you're a family looking to relocate or invest in land for redevelopment, our team of experts can help you find the right property without the hassle or fuss.
Contact us
to get the ball rolling on your Portuguese real estate investment. [sc name="get-touch-2" ][/sc] Cascais attracts many buyers interested in the variety of luxury properties to choose from, including waterfront homes, villas, modern apartments, detached houses, and more. A few popular locations to purchase real estate in Cscais include Carcavelos, Parede, Estoril, Alcabadiche, and São Domingos de Rana.
Things to Do in Cascais
We briefly mentioned above that Cascais and the surrounding area is full of fun and exciting things to do and see. Let's take a more in-depth look at some of these activities.
1. Museums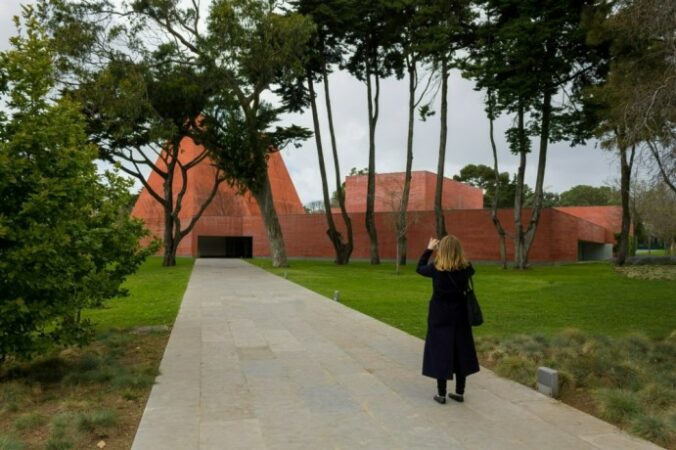 In and around Cascais, you'll find over ten museums to visit. The Casa das Histórias Paula Rego, a popular and internationally recognized museum, is dedicated to the works of Lisbon-born British artist Paula Rego. These works are complex and emotionally challenging, intended to push you out of your psychological comfort zone. The Museo do Mar, Museum of the Sea, presents a collection of artifacts related to Cascais' maritime history. It is also a tribute to former King Dom Carlos I, a former oceanographer. Another fascinating museum is the Museu da Música Portuguesa, situated in nearby Estoril. The museum is intended to preserve, conserve, study, and promote Portugal's rich musical heritage and is often used for recitals. Other museums in Cascais include the Casa de Santa Maria, Casa Duarte Pinto Coelho, and Museu Condes de Castro Guimarães.
2. Festivals
Living in Cascais, Portugal, will mean the opportunity to attend multiple festivals throughout the year. January kicks off with a bang and a huge party to mark the start of the new year. Bars and restaurants offer gala dinners, dance events, and private parties to get you to celebrate. Carnaval, similar to Mardi Gras, is next on the list. The celebration's exact dates are dictated by the lunar calendar and generally occur from mid-February to mid-March.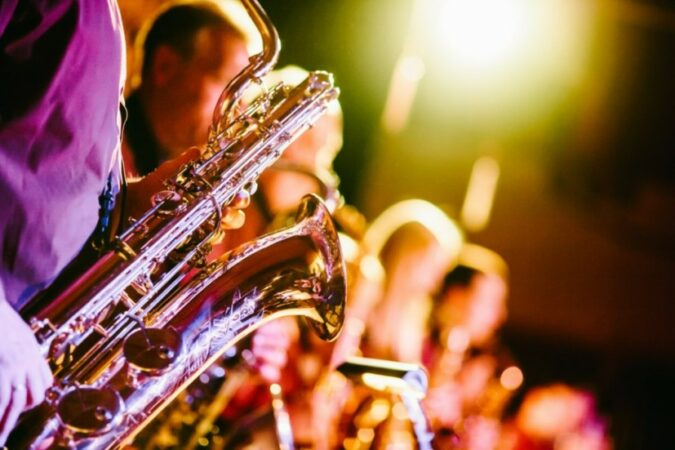 In March, you can indulge your sweet tooth at a chocolate festival. If you enjoy jazz, you'll enjoy the months of May through to June, during which Lisbon holds a series of Out Jazz performances. On the last Saturday of the month, Cascais hosts free performances. This festival is a fantastic meeting point for local and international jazz artists. July and August are the time for the Cascais Summer Festival. Stalls and entertainers line the route between Cascais and Estoril. The Handicraft Fair also runs during this time and features handmade, high-quality creations from all over the country. The end of August brings the Festas de Viana, one of the most popular festivals in Portugal, and the Sea Festival. During the Sea Festival, thanks is given to the surrounding seas for protecting the town's fishermen, prayers are made for bountiful catches in the coming year, and a blessing is given to the waters and town. Finally, 1 November is All Souls' Day, a celebration to remember those who have passed on.
3. Sports
Cascais offers many sporting activities to observe and take part in. The Millennium Estoril Open starts in late April, putting on a display of world-class tennis. You can even reserve a court at the venue, Clube de Tenis de Estoril, to play a game yourself. You can also take surfing lessons, rent a paddle board, or spend the day in the sun with fellow beachgoers.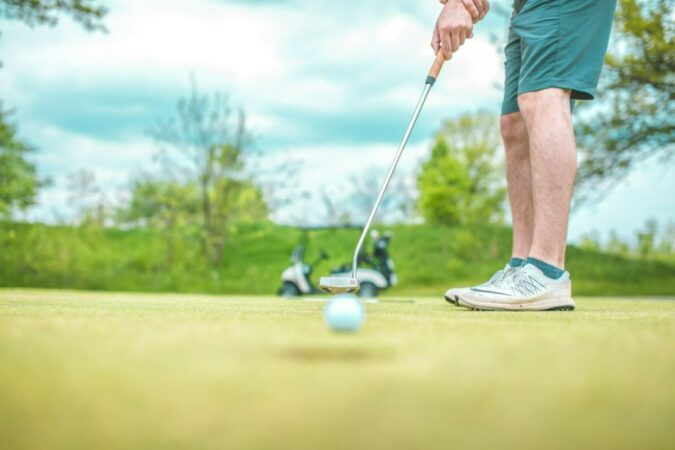 If you're in Cascais for golfing opportunities, you'll be happy to know that there are a number of golf courses to choose from. The renowned  Estoril Golf School is open to players of any skill level. The Cascais Marina, located between Cabo da Roca, Europe's westernmost point, and Cabo Espichel, has hosted a number of contests over the years, including the America's Cup World Series Cascais 2011. Its facilities and services are well-maintained and can be enjoyed by all.
4. Hiking and biking
There are plenty of outdoor activities within walking distance. The Parque Natural de Sintra-Cascais is a stretch of designated parkland that offers extensive hiking and biking trails not too far from the village center. A walk through the hills surrounding Covento dos Capuchos, a former monks' lodgings built into the stone, will add a bit of history to your physical activity. The nearby village of Colares has a cafe that overlooks a small river that runs through the town, a tranquil spot to enjoy a meal. This village is also a great starting point for cyclists looking for a ride through the picturesque countryside.
5. Meet the expats
As we mentioned above, Cascais is a popular spot for expats from all over the world. If you do not speak Portuguese, fear not. English is widely spoken, so you should have no problem communicating with locals or other expats. With its large expat community, you won't be surprised to learn there are also a number of active expat groups, such as International Women in Portugal and Americans Living in Portugal. These groups host events and make it easy to meet people, learn about expat life in Cascais, and build a community of your own.
Why are expats moving to Cascais?
Living in Cascais has become a popular desire for many expats. The village offers an excellent quality of life - it has lovely weather, it's clean, and it offers a tranquil lifestyle close to the hustle and bustle of Lisbon. Situated along the Portuguese Riviera, Cascais is notorious for being a place wealthy families call home. You will also find many digital nomads and successful entrepreneurs living there as well. Its prime location near the Lisbon coastline enables inhabitants to enjoy a life filled with some luxury and exclusivity. It's also a wonderful place to raise a family close to nature, with such widespread access to parks and beaches without being isolated from urban cities. There are a number of international schools in Portugal that offer an excellent quality of education. Some excellent international schools found in Cacsais include Aprendizes, IPS Cascais, and St Dominic's International School. You can read more at our article
here
. In addition to this, living in Cascais means living in a well-developed European city that is safe, offers quality education and healthcare, and enables a life of sophistication and luxury while still enjoying Portugal's more affordable cost of living.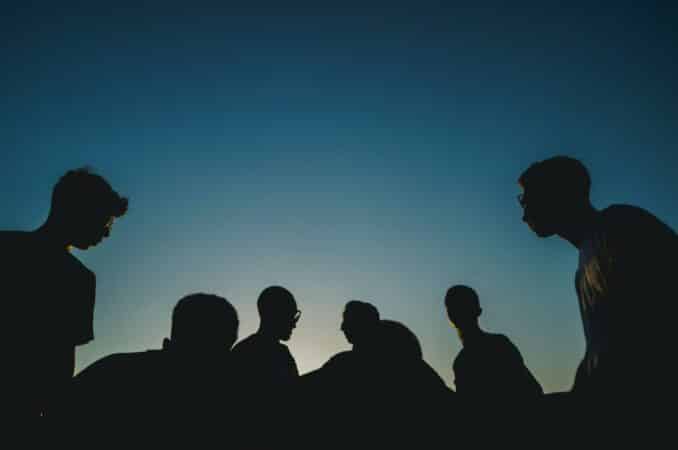 Living in Cascais and Working in Lisbon
Working in Lisbon and living in Cascais allows you to enjoy the best of both worlds - the bustling city life of the Lisbon area by day and slow-paced tranquility of Cascais at night. The commute is around one hour during rush hour traffic, which many are happy to take in exchange for the quality of life that comes with living in Cascais.
Is it better to live in Cascais or Lisbon?
Whether it's better to live in Cascais or Lisbon depends on your personal preferences. Both locations offer something different regarding the pace of life and living costs. Head to our article on the
Cost of Living in Lisbon
for more information. As with any area, living in Cascais has pros and cons. The advantages are many, including the stunning natural beauty, opportunities for outdoor activities, the vibrant atmosphere with a multitude of cultural attractions, restaurants, and nightlife, and the serene way of life. Living here also means living in one of the safest countries with pristine beaches, a mix of quiet and touristy areas, and easy access to nearby towns. However, some might find the cost of living in Cascais a bit high, particularly if you're on a budget. Cascais can also become crowded during the summer months when tourists flood in, and the weather can sometimes be unpredictable, with hot, humid summers and cold, wet winters.
Is living in Cascais better than living in the Algarve?
The
Algarve
, like Cascais, has much to offer. They are similar in terms of weather and beautiful beaches, but there are some key differences. Both places offer a slow-paced life or serenity, but the infrastructure in Cascais is more developed than in the Algarve. Cascais also offers more business opportunities. Again, finding the right location comes down to personal preference and what you're looking for when relocating to Portugal. Whether you're moving alone or with a family, Cascais has a charm that is difficult to ignore. Take a look at our guide to
Portugal Immigration
to learn about the different visa options available to you. You may also find the following articles interesting:
Frequently Asked Questions about Living in Cascais, Portugal
1. Is Cascais, Portugal, a good place to live?
The short answer is yes, Cascais is a good place to live. It is safe, has well-developed infrastructure, and is located near Lisbon. Living here means access to parks, beaches, luxury, and exclusivity. It is also a great place to raise a family.
2. What is it like to live in Cascais, Portugal?
The village of Cascais feels chic and peaceful, while its proximity to Lisbon means you aren't isolated from the hustle and bustle of the big city. Cascais offers its inhabitants an affordable and laidback lifestyle with historical features, picturesque landscapes, sunny beaches, and a vibrant cultural and social calendar.