Updated: April 11, 2023
Lisbon real estate has become incredibly popular over the last ten years, both with investors and expats. If you're considering buying a property in Lisbon, this article will let you in on some tips for how to find a real estate agent in Lisbon and why you need a good one to help you get set up in Lisbon.
Real Estate Agents in Lisbon
Many expats from across the world have been turning their attention to Lisbon over the past years. According to the Expats City Ranking survey by InterNations, Lisbon ranked 4th out of the 50 best cities for expats to settle in 2022. 
Expats come to Lisbon from every corner of the world to work, live, and enjoy affordable living costs and a high quality of life in addition to the amazing coastline and the Atlantic Ocean. 
Alongside the beautiful nature of the country, investors are attracted to Portugal because of its Non-Habitual Residence (NHR) scheme, which can provide significant tax benefits for foreigners for up to ten years.
Visit our article to learn more about Portugal's Non-Habitual Residence Scheme.

Whether you're moving to Portugal to work, live, or invest, Lisbon provides a wide array of benefits. While Lisbon does have a relatively high cost of living compared to other parts of Portugal, it is still one of the most affordable capital cities in Europe. Lisbon also has fantastic weather, a large expat community, reliable public transport, and a thriving nightlife and social scene.
When considering buying or selling your property in Lisbon, you should look into hiring a real estate agency to work for you and help you speed up the process. It's possible that you can buy and sell online nowadays, but a good real estate professional will make your life easier for several reasons. 
You can find out more information in our guide: How to Find a Real Estate Agent in Portugal. 
You can also visit our guide to Buying Real Estate in Lisbon to learn more, including how to find a property that works for your budget.
What types of properties are available in Lisbon?
The real estate market in Lisbon is vast and booming, and the city has a lot of options for both expats and investors. Whether you are searching for a second home or an investment opportunity, you will be amazed by the sheer variety available in Lisbon. In the following section, we will provide you with some crucial information regarding the different types of properties available in Lisbon at the best price.
Residential properties in Lisbon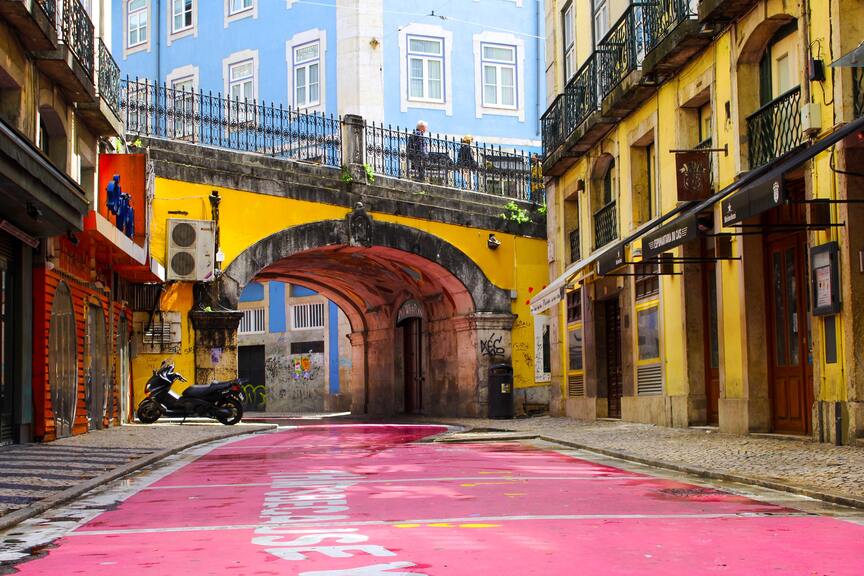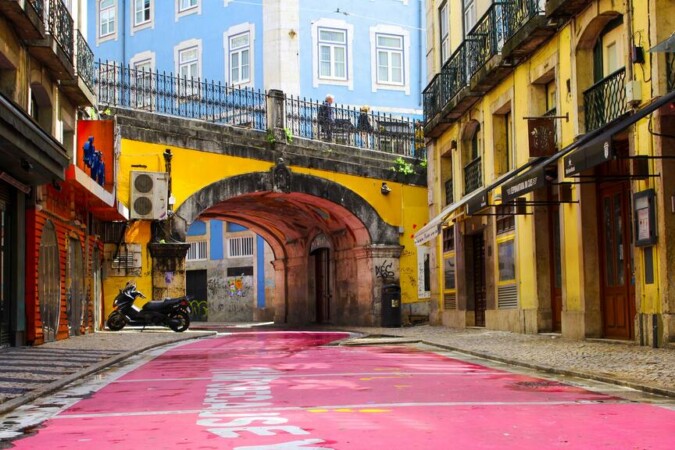 Residential real estate is a property that you buy with the intention of living in the property. In Lisbon, you'll find many different property types to cater to different tastes. 
Lisbon offers a unique mix of quiet neighborhoods, historical centers, glamorous districts, and waterfront properties. There are always available homes for sale in Lisbon, and you can choose between many different neighborhoods that are popular with expats.
Each neighborhood in Lisbon has its own distinctive energy. For example, Alfama is popular for its old-town medieval charm and Fado music, Graça has excellent co-working spaces that attract digital nomads and entrepreneurs, Estrela provides a warm and relaxed atmosphere with its selection of trendy coffee shops and hipster cafés, Santa Maria Maio is great for luxury real estate, and Anjos exudes cool with its vintage stores and record shops.
You can visit our ultimate guide for more information on the Best Neighborhoods in Lisbon. Alternatively, you may also want to consider some affordable neighborhoods in Lisbon, such as Lisbon South Bay. For more information, read our up-to-date guide on Lisbon South Bay Real Estate.
Keep in mind that, according to the January 2022 law changes outlined by the Portuguese government, residential real estate in Lisbon does not qualify for the program anymore. Check out this ultimate guide about the Portugal Golden Visa changes, updates & new rules for 2023.
Important note: The Portugal Golden Visa scheme is coming to an end. If you are interested in applying, you should begin your Golden Visa application now. You can read more in our article: Portugal is Ending its Golden Visa Program.
Commercial properties in Lisbon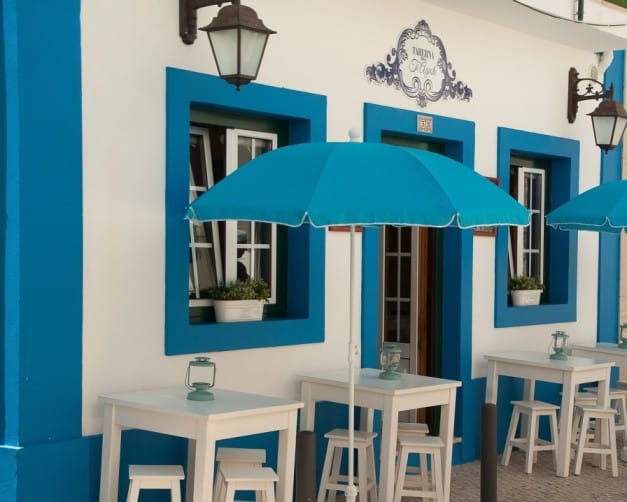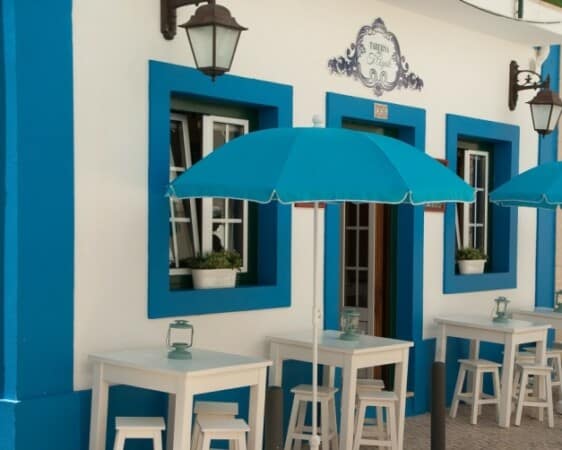 Commercial properties are properties that you can buy for commercial purposes, such as small projects, restaurants, cafés, co-working places, or shops. Commercial properties, also called commercial real estate, investment properties, or income properties, are intended to generate a profit from capital gains or rental income. 
Commercial real estate in Lisbon is always in high demand, especially after it became the only available option for investment in the capital city as part of the Golden Visa program. 
The Golden Visa Program, also called the Portugal Residence Permit program, allows you to purchase commercial property in the capital city of Lisbon. Lisbon property for sale includes hotels, restaurants, shops, and offices. After five years of holding your investment and renewing the Portugal Residence Permit, you can apply for Portuguese citizenship and get a Portuguese passport.
If you're considering buying a commercial property in Lisbon, you can check out our article, An Expert Guide to Buying Lisbon Real Estate, to organize your thoughts and find out exactly where to start.
Why do you need a real estate agent in Lisbon?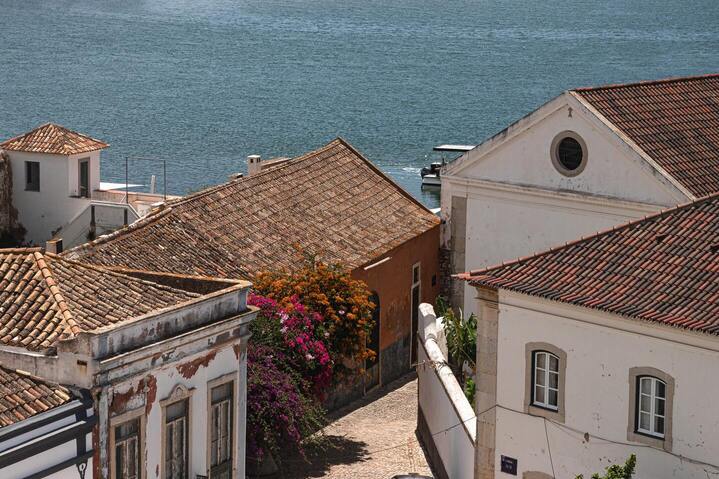 If you're planning to own a property in the Portuguese market, particularly in Lisbon, the great news is that you will find plenty of top real estate professionals in the city. Hiring an agency of professionals with expert knowledge will make your life easier while purchasing or even selling your property. Dealing with a good real estate agency will cost you a little bit more than handling it yourself, but it will ensure that the process proceeds efficiently and that your specialized service is of high quality and tailored to your needs.
An experienced company of professionals in Lisbon will have access to an updated real estate market database that will be on hand to help you whether you want to buy or sell a property. Real estate agencies may also have access to listings that are not made available to the general public. In addition to this, if you're planning to buy a property and rent it out, the company's professional real estate services will save you a lot of time, money, and hassle.
Real estate services in Lisbon should also include the following:
The finalizing of legal paperwork related to your property

Liaising with lawyers, the seller, etc.

Completing checks on the property to ensure it has no debt attached to it

Checking that the property was built legally

Checking who the owner/s of the property is/are and whether they have the right to sell it

Facilitating the drawing up and signing of contracts
As you can see, real estate professionals do not only have a legal obligation to provide good service. They will also be your trusted go-to throughout the process until you finally settle on your ideal option from a selection of the best properties available. This is why it is important to ensure that you are happy with your choice and can trust them to represent your best interests.