Updated: November 23, 2023
Drawing expatriates from all corners of the globe, Lisbon recently clinched the 4th spot in InterNations' Expats City Ranking survey of 2022, ranking it among the top 50 cities for expatriates.
A combination of its cost-effective living, superior quality of life, and year-round sublime climate make it a major draw for home buyers.
If investing in the country's capital city is on your radar, this article will guide you in selecting a proficient real estate agent in Lisbon to ensure a seamless transition into the city.
Property Prices in Lisbon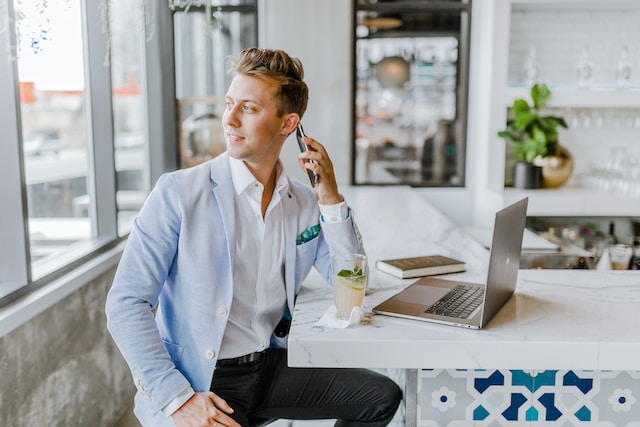 The average sales price for residential real estate in Lisbon is €6,233 per square meter, but if you're buying property in Lisbon, particularly in the sought-after neighborhoods of Santo António and Parque das Nações, the asking price goes as high as €8,324 and €7,914 per square meter.
Finding real estate agents with local knowledge will assist you in narrowing down the location to find the best neighborhood that meets your requirements, for example, if you need to be close to international schools, healthcare facilities, or if you want to be situated close to the beach.
Types of investment Properties in Lisbon
In the following section, we will provide some crucial information regarding the residential and commercial properties in the capital. 
The CML (Câmara Municipal de Lisboa) is the Lisbon City Council responsible for the municipality of Lisbon.
In the following section, we will provide you with some crucial information regarding the residential and commercial properties in the capital.
Residential properties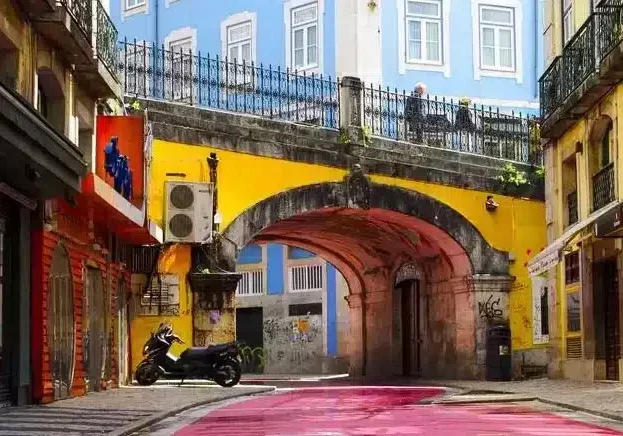 Residential real estate includes properties that you buy with the intention of living.  Most residential neighborhoods in Lisbon feature historical centers, glamorous districts, and waterfront properties. There are always homes available for sale in Lisbon, and you can choose between many property types, including modern apartments, villas, and waterfront properties.
Each neighborhood in Lisbon has its distinctive energy. For example, Alfama is famous for its old-town medieval charm and Fado music. Graça has excellent co-working spaces that attract digital nomads and entrepreneurs. Estrela provides a warm and relaxed atmosphere with its trendy coffee shops and hipster cafés. Santa Maria Maior is excellent for luxury real estate, and Anjos exudes calm with its vintage stores and record shops.
Alternatively, you may also want to consider some affordable neighborhoods in Lisbon, such as Lisbon South Bay.
Commercial properties
Commercial properties are properties that you can buy for commercial purposes, such as small projects, restaurants, cafés, co-working places, or shops. These types of properties offer the potential for lucrative returns, especially in light of the booming tourism sector in the region. etc.
Why Do You Need a Real Estate Agent?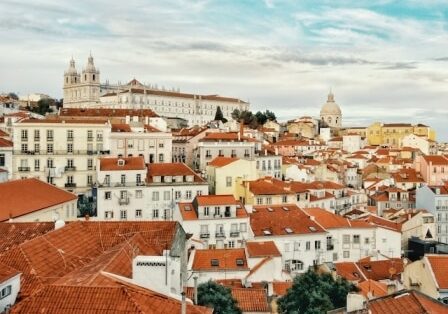 When looking to purchase property in Lisbon or other parts of Portugal, it's good to know that there are plenty of real estate agents ready to help. An English-speaking realtor in Portugal can be priceless in scouting out the perfect property, saving you time and hassle. Using the services of these knowledgeable professionals can simplify the buying or selling process.
Real estate services in Lisbon can include the following, depending on the company you work with:
The finalizing of legal paperwork related to your property
Liaising with real estate lawyers, the seller, etc.
Completing checks on the property to ensure it has no debt attached to it
Checking that the property was built legally
Checking who the owner/s of the property is/are and whether they have the right to sell it
Facilitating the drawing up and signing of contracts
The role of real estate agents is crucial in the property-buying process, but it's essential to select services tailored to your needs. Unlike traditional real estate agents in Lisbon representing buyers and sellers, Goldcrest is a buyer's agent dedicated exclusively to serving the buyer's interest. This ensures that you gain access to truly exclusive listings and secure the best possible deals.
Finding a Real Estate Agent in Lisbon 
Below are some tips to help you find an expert in Portugal real estate. 
Research online
Today, most, if not all, companies have an online presence. Whether it's a website or social media platform, you should be able to find information about a company and its services. Furthermore, you should be able to find online comments and reviews from past clients detailing their experience with a company and agent.
Get referrals
Ask family members, friends, or colleagues for referrals to reputable companies that they have used before. It is important that this company is recommended by a person who has experience working with them and who can give proper advice regarding their performance.
If you have a Portugal contact, asking them to recommend a company in the country would be ideal.
Talk to the company
When deciding to move forward with the right realtor, endeavor to communicate with them directly, either over email or the phone. Talk to them about the kind of real estate services they provide, the kind of services you need, and their expertise in Portugal's property market. Do not hesitate to ask about their experience working with foreign buyers and cases similar to yours.  
Goldcrest: Who We Are and How We Can Help You 
At Goldcrest, our team will be delighted to help you find the perfect property for your investment needs. We offer expert and impartial advice, working with you to find the perfect home or substantial real estate investment in Portugal's most desirable locations and at the best possible terms. 
For the past decade, we've been building our inside knowledge of the local property real estate market and establishing extensive connections nationwide, enabling access to an exclusive list of properties and investment routes. 
Frequently Asked Questions about Finding Real Estate Agents in Lisbon 
Is buying property in Lisbon expensive compared to other cities?
When comparing property prices in Lisbon with other Western European capitals, then Lisbon is relatively inexpensive. However, if you are looking to buy property in Lisbon, prices are on the rise, and the Portuguese capital has its own price range when compared with the rest of the country. The average asking price for residential real estate in 2022 was €6,233 per square meter in Lisbon City. For the municipality, the price stood at €4,250 per square meter.
What is the average cost of a home in Lisbon, Portugal? 
The average asking price for residential real estate in 2022 was €6,233 per square meter. Of course, the cost of a home will vary based on a number of factors, such as its location in Lisbon and its size.   However, the value and return potential greatly depend on what you're seeking and the location. For instance, purchasing just outside major city centers can prove more affordable than prime city spots. Furthermore, some neighborhoods are more budget-friendly than others, making location research paramount to find the best investment opportunity.
Why should I consider hiring real estate agency in Lisbon? 
House hunting can be tricky, which is why having an experienced real estate agent in Portugal by your side is an excellent idea to provide you with advice and property listings and help you navigate the local market so that you can find the perfect selection of homes for sale that fit your requirements.
Should I work with a real estate agent or a buyer's agent? 
In Portugal, real estate agents work on behalf of the seller and get a higher commission for a higher sale, while a buyer's agent works on behalf of the buyer. While real estate agents should have your best interests at heart, working with a buyer's agent can be a good idea due to this conflict of interest. They will help you locate the best properties at the best price.