Updated: November 13, 2023
The captivating island of Madeira has become a highly sought-after location for investors, expats, and tourists, whether it is the sublime weather, outrageous landscapes, or calm pace of life. Located near the North Atlantic Ocean, Madeira is an archipelago that is also an autonomous region of Portugal.
The region has a very mild subtropical climate and is popular for its world-class resorts, extensive wildlife, UNESCO World Heritage Site, and warm and welcoming population. The island is also known for its attractive real estate options and is one of the most profitable for foreign real estate investment.
However, buying a property can be challenging, particularly if you are buying in another country. In this article, we will help you understand how to find a real estate agent in Madeira and the benefits of hiring one.
For more information about the importance of working with real estate professionals, you can consult our guide: English-Speaking Realtor Portugal: Secure Your Dream Home.
An Introduction to Madeira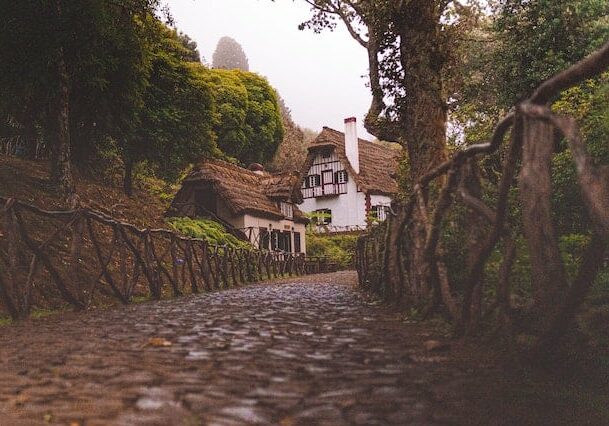 The island of Madeira was first discovered by the Portuguese in the year 1418. Currently, the island has a population of 255,000 people. Out of which, more than 75 percent of the population has settled down in the southern part of the island, where the climate is much better and more stable than other areas.
The City Council of Madiera is responsible for safeguarding the interests of members in the municipality.
Funchal, the capital of the island, is also located in the south, and the city is populated with restaurants, coffee shops, luxurious properties, and other popular facilities. The real estate market in Funchal is also very dynamic, with many different property types available to buyers. You will also find many luxury properties in Funcal.

For other places in Portugla where you will be able to find excluive properties, you can check out our guide: Luxury Properties in Portugal: Key Regions.
If you are looking to make a real estate investment in Madiera, Funchal and the south of the island are a safe bet. However, if you are looking for more affordable properties, the north of the island could also be a good option. Seeking out a real estate agency will help you narrow down the location that is best suited to your needs and requirements. 
Benefits of Making a Real Estate Investment in Madeira
You can find some of the key benefits of investing in Madeira real estate below.
The island is steadily developing and emerging as one of the most profitable real estate investment locations in the world.

The island has a large footfall of tourists, making it more attractive to foreign investors.

The island of Madeira has a very negligible crime rate, making it one of the safest places to live in the world.

The real estate market in Madeira has been witnessing positive growth.

In comparison to other regions of Portugal, real estate prices in Madeira are low.
Real Estate Agents in Madeira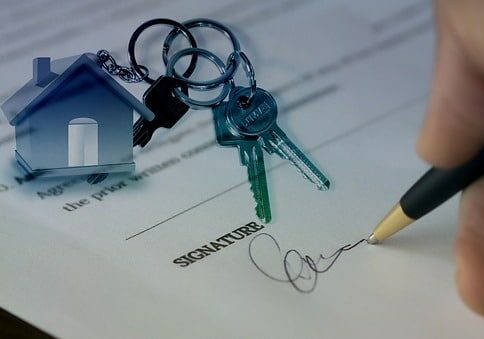 Over the years, expats across the globe have been choosing Portugal as their preferred country to settle, not least because of the booming Portugeuse real estate market, fabulous climate, and high quality of life. As per the Global Peace Index, the country has been declared one of the safest places to live and work. Naturally, the island of Madeira has, therefore, emerged as a dream destination for realtors and clients both.
When it comes to buying or selling a property in Madeira, please make sure to get in touch with a real estate agent who will help you fast-track the entire process.
Agencies with real estate services help you navigate the entire procedure – from choosing the right property to estimating the price and other formalities. Hiring a real estate agent in Madeira will make your life much easier. You might also consider hiring a real estate lawyer to help you understand the legal details.
Madeira Real Estate Prices
Madeira real estate has grown in a positive direction in the past few years. Depending on the location and the type of property, the price may vary on the island. For instance, the capital city of Funchal has the most expensive properties on the island.
The average price of a property for Madeira Island is €2,750 per square meter. The price of properties will vary depending on where you choose to buy in the country. Since September 2022 to September 2023, there has been a +19 evolution in prices. To determine whether the price of your property is fair, make sure to have a real estate agent by your side. A property buyer's agent, such as Goldcrest, offers real estate services that also include assisting with the negotiation stages of the purchase, ensuring that you can get the best possible deal for the property. 
Madeira Real Estate Market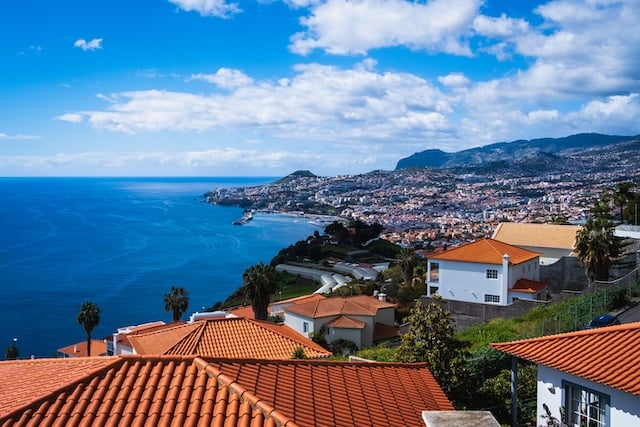 If you are planning to buy a property in Madeira, you should consider investing in the following areas.
Funchal, the capital city, is one of the best places to buy luxurious property on Madeira island. From attractive real estate properties, Michelin-star restaurants, and five-star hotels to popular tourist destinations and other economic institutions.
In addition to the capital city, places like Santa Cruz, Câmara de Lobos, and Machico in Madeira are great areas to invest in good properties.
You should choose your place according to your budget and property preference. If you are planning to invest in a property on Madeira island, you should get in touch with your real estate agent to get the best deal for your property. But before you invest in any property, please make sure to do your research and complete all due diligence checks to understand the legitimacy of your property.
Why Do You Need a Real Estate Agent in Madeira?
Whether you're still searching for a property or have already decided to purchase one, a realtor will greatly help carry out the entire process.
Here are the benefits they provide you:
Expertise and access
If you work with a reputed real estate agency, you will benefit from their extensive knowledge in purchasing and selling property on Madeira island.
Good real estate agents have access to an extensive real estate database that can help you decide on your real estate investment.
In addition, a real estate agent can be beneficial if you are planning to buy a property or rent it out on the island, as the agents can work on your behalf and deal with all the formalities.
Simplifying legalities
A real estate agent also helps you complete all legal paperwork regarding your real estate investment. The agency can act as your single point of contact and guide you in finalizing your investment deal and other legalities associated with buying your new home.
Negotiation skills
One of the most significant benefits of having a real estate agent is their negotiation expertise. Agents negotiate deals every day, and they know what is considered reasonable or achievable in the current market. They can use their experience and skills to negotiate on your behalf, ensuring that you get the best possible terms and prices without the emotional back-and-forth that can happen in direct buyer-seller interactions.
Network and connections
A well-established real estate agent brings an invaluable network of contacts that can significantly streamline the buying or selling process. This network includes not just potential buyers and sellers but also trusted professionals like home inspectors, appraisers, contractors, and attorneys. Their recommendations can save you time and money, while also providing peace of mind that you're working with reliable professionals.
Smooth buying experience
Real estate agents streamline the purchasing process, managing viewings, negotiations, and paperwork to ensure a smooth transaction. They anticipate issues and resolve them proactively, providing a hassle-free journey from property search to keys in hand.
How to Find a Real Estate Agent in Madeira

Here are a few simple steps to kickstart your quest for a skilled real estate agent in Madeira to help you find your new home or dream investment property:
Conduct online research to discover real estate agents that match your criteria.
Ensure a thorough verification of their credentials to confirm with certainty that you are selecting a reputable agency.
Explore websites of local real estate agencies and seek out a real estate agency specialized in assisting expats.
Seek recommendations from acquaintances who have recently purchased or sold property in Madeira and who have worked with a local Madeira real estate expert.
You can also explore expat groups to find real estate services in Madeira.
Keep an eye out for local real estate events or open houses to personally meet and connect with agents.
What is the difference between a real estate agent and a buyer's agent?
Interacting with a real estate agent on the Madeira archipelago can be incredibly beneficial during the property acquisition process, yet it's crucial to keep the following points in mind. Real estate agents primarily represent the seller's interests, meaning they earn a larger commission when the sale price is higher.
Engaging a buyer's agent, however, presents a different scenario. A buyer's agent works exclusively on behalf of the buyer, diligently seeking options that align with your needs rather than prioritizing a higher commission.
At Goldcrest, we remain fully dedicated to our clients until the property purchase is finalized and continue to offer support even after you have secured your dream home.
Madeira: A Quick Overview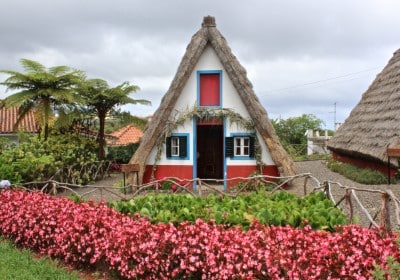 If you are an expat looking for a peaceful and safe place to settle, then Madeira island can be your perfect choice. The region is home to beautiful properties and apartments, fantastic food, and a large expat community.
Lifestyle – If you are living in Madeira, you will get to enjoy a relaxed lifestyle. Whether it is going hiking, yoga, golfing, or enjoying diving, you can choose from a wide array of options for recreational purposes. The island has a rich and diverse culture, where you get to enjoy various art and music festivals, museum experiences, and other exhibitions. All these factors make Madeira island a great place to live.
Retirement in Madeira- Backed with healthcare and transport facilities, the island is the perfect place for your post-retirement plans. Since the island is home to a large expat community, retirees choosing the island as their retirement place will feel secure. Retirees on the island also have access to the Non-Habitual Residence (NHR) scheme and can enjoy significant tax benefits for a period of up to ten years.
Healthcare in Madeira- The healthcare facilities on the island are quite good. Madeira has a number of health centers on and around the island. Dr. Nélio Mendonça Hospital on Madeira island is one of the most popular hospitals on the island. Some of these hospitals also have emergency facilities. The island has the fourth-best doctor-to-patient ratio in Europe, making it one of the best healthcare systems in the continent.
Education in Madeira- The island has a good education system. The island has two international schools – the International School of Madeira and the International Sharing School of Madeira. The fees of these schools differ based on the infrastructure provided by the educational institutions.
Transportation in Madeira- The public transport system in Madeira is excellent. But still, the best way to enjoy and experience the island is by car. You can also choose to travel on a ferry to commute between Madeira and Porto Santo.
Get in Touch with Goldcrest
You can contact Goldcrest for all your property-related issues. Based out of Portugal, Goldcrest is a local buyer's agent who can help you address your real estate queries. At Goldcrest, we are focused on finding the perfect property for you based on your needs.
Since Goldcrest is a buyer's agent, we will work exclusively for the buyer and provide the best deals for you. We are your one-stop shop for real estate services in Portugal and guide you through the process, from sourcing to acquisition.
In addition, a buyer's agent also has access to listings and databases that cannot be found elsewhere in the market. While a real estate agent works on commission for a property seller and can obtain higher profits for higher sales, a buyer's agent works solely on behalf of the buyer. So if you plan to buy a property in Madeira, consider choosing Goldcrest. 
Member of the AIPP
Goldcrest is proud to announce that we are a member of the AIPP (Association of International Property Professionals).  
Based in London since 2006, over 380 corporate members in 31 countries are part of the AIPP association, which delivers consumer education and protection, industry best practices, and business development.  
AIPP provides support in three key areas:  
International professional accreditation 
Sales promotion and client leads 
Knowledge, training, and community
This AIIP seeks to improve standards for buyers of foreign property. As a member of the AIPP, we are best positioned to help foreign buyers secure their dream home in Portugal. 
Frequently Asked Questions about Finding a Real Estate Agent in Madeira
How do I find a real estate agent in Madeira?
To find a top real estate agent in Madeira, you can start by searching for real estate agents online. After doing your research and conversing with your potential real estate agents, you can finalize your option.
Where will I find cheap Madeira properties for sale?
In areas like Porto Santo, Ribeira Brava, Porto Moniz, and Santa Cruz, you will find affordable properties for sale in Madeira.
Is real estate expensive in Madeira?
If you are planning to invest in the capital city of Funchal, the cost of real estate will be on the higher side. But on the other hand, if you move away from the capital, then prices of real estate will be comparatively lower.
How do I find the best real estate agent in Madeira?
After completing a basic online search you can find some prospective real estate agents to work with. We also suggest speaking with friends and acquaintances that have worked with a real estate agent in Portugal for recommendations. When you have a couple in mind, remember to have your questions ready and be sure to ask them about their experience with working with foreign buyers. We also recommend working with a buyer's agent who, unlike real estate agents, will work on behalf of you, the buyer, and will have your best interests at heart. These are some top tips to find the best real estate agency in Madeira. Note that an agency that may be good for one buyer, may not be the right one for you.