Updated: August 14, 2023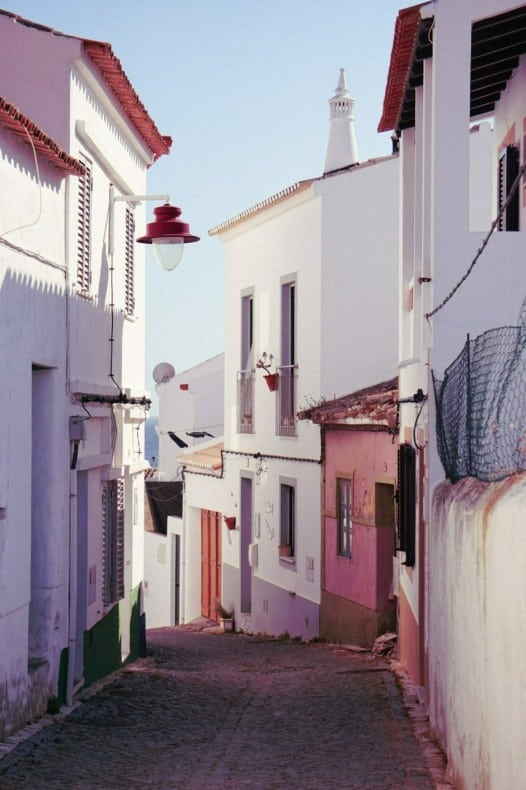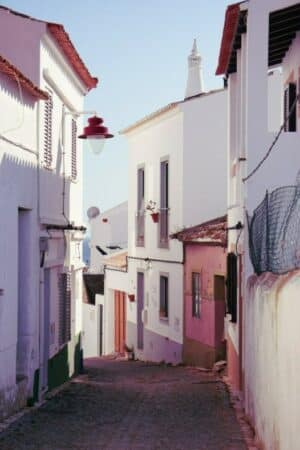 Situated at the mouth of the Bensafrim River and along the Atlantic Ocean, Lagos is one of Portugal's most visited cities. Keep reading our guide, Rent Apartment in Lagos, Portugal, for an overview of this famous city, the lifestyle, and the fantastic properties available for rent. 
Not to be confused with Lagos Island or Lagos State, this city is famous for its fascinating one-of-a-kind rock formations, mouth-watering food, turquoise waters, and long sandy beaches. Lagos, Portugal, offers a life of excellence and pleasure. 
The city is compact and easy to navigate on foot, enabling you to lead an active lifestyle. It also boasts several spectacular beaches. Take a walk down the steep steps leading to the sandy cove of Praia do Camilo, or visit the nearby cliffs of Ponta de Piedade, where you can enjoy sweeping views.
Watersports are popular in Lagos. You could take a yacht out to sea, go on boat tours, or try your hand at surfing or kayaking. There are also several top golfing locations in Lagos, so avid golfers will be satisfied. If you'd prefer to immerse yourself in the city's commercial activities, visit the weekly markets and check out the fresh produce, flowers, and locally crafted goods for sale. 
To the north of Lagos, mainland Portugal is within easy reach, thanks to the country's public transport system. You'll find Faro International Airport to the east of Lagos, an attraction for travelers wanting to visit as many popular cities in and around Portugal as possible.
Apartment for Rent in Algarve, Portugal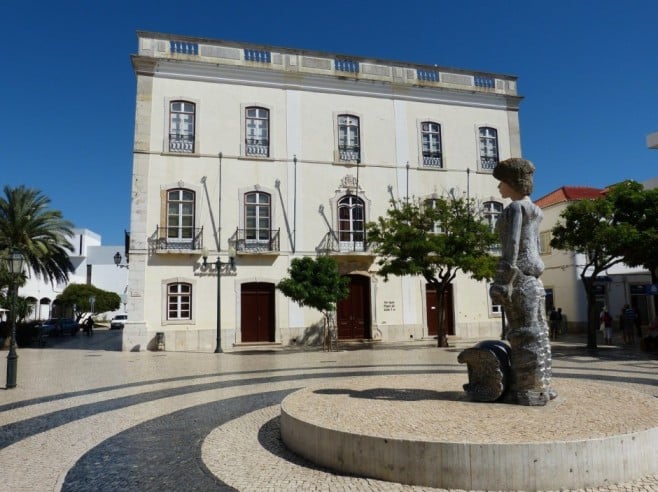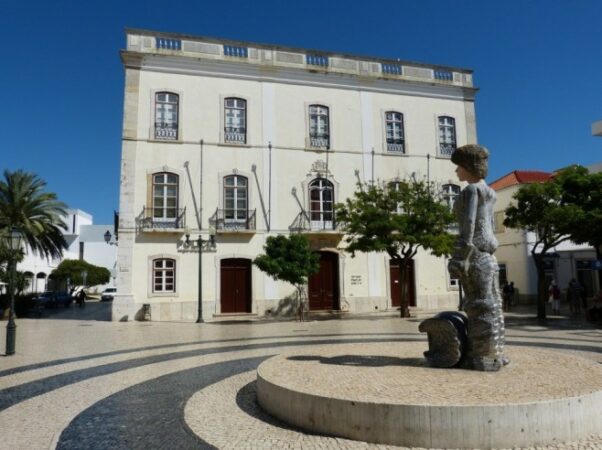 A favorite among tourists, expats, and investors, this picturesque city in the Western Algarve offers a variety of options when it comes to accommodation. Whether you're in the market for holiday rentals, short-term rentals, or long-term rentals,  you're sure to find something that suits your requirements in Lagos. 
This leads us to our next point: requirements. When searching for an apartment for rent in Lagos, consider its purpose. Is it a holiday home? A second home that you'll want to work from periodically, requiring an office space? A long-term home equipped with multiple office spaces, a fully fitted kitchen, and a dining area? Or a lock-up-and-go property with air-conditioning that requires little maintenance?
Once you know this, you can begin your search.
Types of Apartments Available
In Portugal, apartments are listed as T0, T1, T2, etc. The numbers correspond to the number of rooms in the apartment. So, a T0 or studio apartment is one room/living space, a T1 apartment has one room, a T2 apartment has two rooms, etc. You can learn more in our article: Apartments for Rent in Portugal.
T1 apartments
Rent in Lagos for a one-bedroom apartment will vary based on location, size, and amenities. Amenities can include a lift, private parking, air conditioning, a swimming pool, etc. The average price of rent for a T1 apartment can range from €850 per month for 85 square meters on the ground floor to €1,500 per month for 96 square meters on the third floor.
T2 apartments
T2 apartments refer to apartments with two rooms, typically a living room and a bedroom. The rent in Lagos for a two-bedroom apartment can range from €1,200 a month for a 94-square-meter apartment to €2,000 a month for a 100-square-meter apartment.
T3+ apartments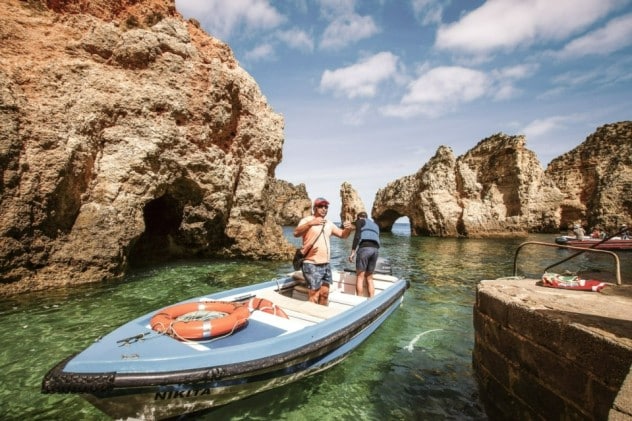 The average price of rent in Lagos for apartments with three or more rooms can be upwards of €2,000, depending on the number of rooms, the area, the floor, and the amenities included. 
Data in this article is taken from Idealista.
Even with its popularity among visitors, Lagos has maintained its character. With charming cobbled streets, a welcoming atmosphere, and a mix of fine dining and family-owned restaurants, it's no surprise that tourists flock to Lagos to enjoy everything the city has to offer.
You may find it helpful to enlist the services of real estate agents or buyer's agents to aid you in your property search. These professionals have expert knowledge and experience navigating Portugal's real estate market and access to the latest properties available.
Whether you're looking for an expensive property, a mini flat, luxury properties, commercial properties, new properties, or the cheapest property to suit your budget, they will help you find what you're looking for.
Where to Stay in Lagos
There are many beautiful places to find accommodation in Lagos. A few popular areas include Lagos Marina, where you can enjoy highly rated watersports and social activities; Lagos Old Town, the historic center of the city; Batata Beach, where you'll find plenty of bars, shops, and cafes; Alvor, where you'll find a laidback and welcoming atmosphere; and Meia Praia, a landmark beach as the largest in the Lagos region.
You can use property websites to find apartments available for rent in Lagos. Subscribe to their mailing list or set up email notifications to receive the latest information about places or properties you are interested in.


Goldcrest: Who We Are and How We Can Help You
Goldcrest is a buyer's agent based in Lisbon. We provide expert impartial advice on real estate investments and how to buy property in Portugal. From scouting out the perfect property through to property acquisition, we have you covered.
If you are looking to purchase property in Portugal, don't hesitate to get in touch. Our team of skilled experts is available to solve all your real estate doubts, offering insightful expertise and strategic advice. We are focused on securing the best deal for you. If you are looking to buy property in Lagos, as opposed to renting property, working with a real estate agent in Lagos will greatly assist you with the buy. 
Keep reading
The following articles may be of interest to you:
Frequently Asked Questions about Apartments in Lagos
1. Can I find studio apartments for rent in and around Lagos?
Yes, you can find studio apartments for rent in and around Lagos, Portugal. You can use real estate websites like Idealista to search for studio apartments for rent in Lagos to get an idea of what is available and at what price. Use their filters to streamline your search based on your requirements, such as cheapest costs, number of rooms, most expensive property, or location.
2. Can I find short-term rentals in or near Lagos?
Yes, you can find short-term rentals in Lagos, Portugal. As for how, many property listings can be found on sites like Airbnb, MagicStay, and Flatio to find short-term rentals that suit your needs in terms of the rental period, price, location, and amenities.
In Lagos, it is possible to find both residential and commercial property for rent.