Updated: October 18, 2023
Faro is the capital of the Algarve, a bustling city where something always seems to be happening. Faro Portugal real estate has long been an attraction for incoming expats, with dreamy beaches, a rich history, and its quirky, cobbled streets. Nonetheless, this fine city is sometimes overlooked in favor of other gems in the Algarve. There are a multitude of desirable locations to buy in the sunny south, and Faro is guaranteed to be on the list. Finding a property here places buyers in an excellent position for home seekers and investors alike. 
In this article, we'll delve into what makes Faro such a promising investment hub or homebuyers paradise. Following this, we'll provide you with an overview of the city and nearby areas. This will include the city's vibrant history and practical information that you will need to know when buying here, plus information on luxury homes for sale here. If you are looking to move to Portugal, Faro could be the place for you.
Our article on real estate in Portugal provides you with everything that you will need to know about buying property in Portugal. Our guide on finding a property in Portugal can also be helpful to you.
And if you are looking for luxury homes in Portugal, our article on the different types of luxury homes may be useful: What are the Main Types of Luxury Properties in Portugal? 
Faro Portugal Real Estate
With a strong expat population and as a favorite tourist destination, real estate in Faro Portugal, has evolved over the years to cater for all sorts – luxury homes, short and long-term rentals, and second homes. Here, we'll share some key insights into the real estate market and why Faro could be the ultimate location in which to invest, relocate, or simply have a safe haven to escape to come summer. 
Why invest in Faro Portugal real estate?
Faro is located in the middle of the Algarve, with luxury homes and sleek modern apartments to be found here. Its central location, with Faro Airport the gateway to the region for those arriving by plane, is an added bonus. For travelers, you will be able to quickly and easily travel both nationally and internationally to popular destinations like New Guinea, Saint Lucia, Saint Martin, Saint Pierre, Norfolk Island, Virgin Islands, and Turks and Caicos Islands. 
Indeed, Faro is very popular with expats. In fact, Faro accounts for 15 percent of the expats in Portugal. This popularity is beneficial to investors, with demand for more properties focused on this sunny city in the south as expats continue to choose the city in their move to Portugal.
Investors will be content to find that the cost of Faro property for sale is cheaper when compared with properties for sale in some of the more exclusive postcodes, such as Lagos and Albufeira. The average apartment price was €2,840 per square meter in 2022, and the average villa price stood at €3,156 per square meter. You'll also find a wide selection of luxury homes for investors after something extremely special.
If you are considering Lagos, this article may be of interest to you: How to Find a Real Estate Agent in Lagos.
The market has been deemed reliable if you are looking to rent out your property and secure a nice profit. Rental yields stood at 4.31 percent in 2020. As one of the safest countries in the world, and with the Algarve region being one of the most sought-after holiday destinations, landowners should be pleased to know that there should be no problems finding tenants for their properties.
Check out our article: Cheap Houses with Pool: Affordable Property in Portugal.
Faro Portugal Real Estate: Types of Property
If you're impressed with Faro, cities like this are located all over Portugal, which is why it is so popular among expats. You can find many different types of properties for sale in Portugal, and if you do a quick online search of real estate listings, you'll quickly see an overview of what Faro has to offer. In the city itself, you have many modern apartments that cater to the large expat population. You also have many beach houses with sea views, townhouses, luxury homes, and spacious villas. 
Whichever type of property you are looking for, you should have no issue finding it in Faro – whether it's a four-bedroom family house or a swanky modern villa with your own pool. The more properties you explore, the more likely you are to find the perfect property matching your lifestyle needs. So rest easy that with some scouting around, you should come up trumps. 
Faro Portugal Real Estate: Luxury Homes
Homebuyers and investors looking for a little more flamboyance will be pleased to know that Faro also has a rich luxury market, with many luxury homes up for grabs- which you'll quickly discover by doing a quick search of real estate listings in the area. You can choose from luxury villas with sea views and pools, properties close to the beaches and golf clubs, alongside modern houses and killer apartments. 
While Vilamoura and the Golden Triangle close by usually capture the headlines in terms of luxury in the Algarve, there are several options close to Faro, where you will be able to find your dream home.
Faro: An Overview
Faro has been the capital of the Algarve since 1756. The gothic cathedral can be seen inside the ancient walls of the city center where you have typical cobbled streets leading to the Paço Episcopal palace. Outside these walls, you have a scattering of top bars, restaurants serving delicious fare, and scenic plazas. 
To the south of Faro, you have the acclaimed Parque Natural de Ria Formosa, which is a must-see in Portugal. These unique saltwater lagoons are home to many migratory birds. Along the seaward side is where you will find the pristine beaches of Faro – where you can unwind and relax.
History of Faro 
There have long been inhabitants in the Ria Formosa lagoon since the Palaeolithic age. The first settlements date back to the fourth century BC when the Phoenicians colonized the western Mediterranean. Known as Ossonoba, this was the most significant urban center and commercial port in southern Portugal.
From the second to the eighth century, the ever-present Romans took up the banner of the region, followed by the Byzantines and then the Visigoths before the Moors conquered the region. Under their reign in the eighth century, Ossonoba renewed its title as the most important town in the southwest corner of Portugal. 
After some conflicts with Anglo-Norman forces, the Moors were finally defeated in 1249 by the forces of the Portuguese King Alfonso III, after 500 years of rule. Their long rule can still be seen with Moorish influences in the city. Following the Portuguese victory, Faro took over the role of administration of the Algarve areas, with the declining importance of the city of Silves. 
During the Age of Discovery, Faro was well-positioned to become the leading commercial center. Following the 17th and 18th centuries, Faro continued to expand, with walls built during the Restoration Wars from 1640 to 1668. In 1577, Lagos to the west had become the capital of the Algarve. However, following the 1755 Lisbon earthquake and tsunami that shook the region, Faro became the capital of the Algarve.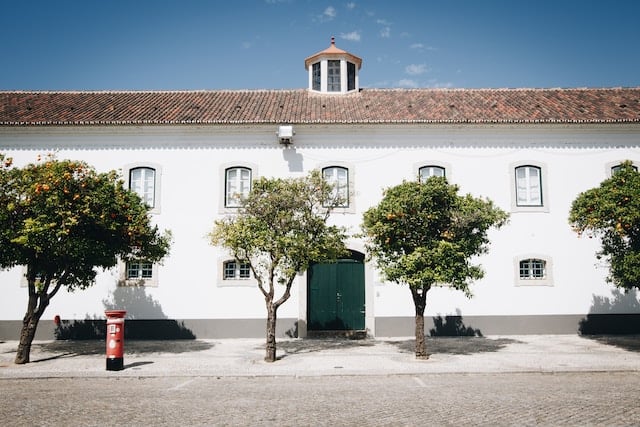 Present-day Faro 
As the beating heart of the Algarve, Faro is a thriving expat community. With many international festivals, some of the warmest temperatures in Europe, and a historic, bustling town, Faro is a very well-located city. For investors, Faro is a hotspot, with opportunities for both short and long-term rentals. Indeed, buying property here can have some very lucrative returns. 
Present-day Faro retains a laid-back atmosphere. Here, locals savor the little things – taking time to enjoy their morning coffee, unwinding on the beach, and enjoying the ample amounts of perfectly cooked seafood and fish delicacies. 
Lifestyle in Faro
In Faro, as with everywhere in the Algarve, you will be able to live a very active lifestyle. From watersports such as kayaking and surfing to activities that you can enjoy on land, such as biking, yoga, and meditation, Faro has widely been deemed reliable for finding many things that interest you. You can even try some new activities or sports while you are at it. Indeed, with a booming expat community, these are great places to get to know your neighbors. 
Keen golfers will be able to meet fellow expats at one of the many golf courses in the area. The golf courses in the Algarve are world-renowned. 
With a Michelin-star restaurant and many fine-dining experiences, Faro can cater to those looking for a more opulent lifestyle. In addition to many family-owned eateries, where you have perfectly cooked freshly caught fish dishes.
For retirees, the Algarve is one of the best locations to retire to, regularly popping up in the top ten best places to retire to in the world in the Annual Global Retirement Index.
Climate in Faro
The climate in Faro is typical of the Mediterranean with warm, arid and clear summers, and cool winters. Temperatures rarely fall below 40 Degrees F (4 Degrees C) or above 92 Degrees F (33 Degrees C), so weather is not something you'll have to worry about when considering properties for sale in Faro. 
Learn more
Here are some articles you might be interested in:
Frequently asked questions about Faro Portugal real estate:
Is Faro Portugal real estate a good investment?
The Faro district is popular for both tourists and expats in Portugal. Investors in real estate should find demand for both short and longer-term rentals. The market has been deemed reliable if you are looking to rent out your property and secure a nice profit. Yields stood at 4.31 percent in 2022. When it comes to property for sale in Faro Portugal, you will find many different options, whether you are looking for a modern apartment, luxury homes, or a Faro beach house for sale. 
Is Faro a good city to live in the Algarve?
Faro is the bustling, historic hub of the Algarve, with top-quality beaches, fish and seafood delicacies, and a relaxed city vibe. Whether you are looking for luxury homes, a city to relocate to, or a holiday home, consider Faro. Many expats in Portugal live in Faro, so you should easily be able to meet new people here. 
From Faro, it is very easy to get around the Algarve. Tavira in the east is a short 40-minute drive and Lagos is only an hour away to the west. If you would like fast transport links, Faro is the best place to be in the Algarve.
While there are very good property options in Faro, cities and towns across the Algarve can also cater to your needs. Loulé and Lagos, for example are top locations to discover premium properties and luxury homes with stunning sea views.
What are the prices of homes for sale in Faro Portugal?
When it comes to houses for sale in Faro Portugal, prices will obviously range depending on the size of the property and whether it has a sea view. The average apartment price was  €2,840 per square meter in 2022, and the average villa price stood at €3,156 per square meter. Prices will also increase when you factor in more amenities, such as a pool, private gym, or security. Luxury homes will also have their own price range.
Are property prices in Faro affordable compared to other cities in Portugal?
Yes, compared to other cities and parts of Portugal, such as Lisbon and Porto, Faro is quite affordable. Note that luxury homes will have their own price range. You'll find that real estate listings on websites will give you a good indication of what to expect. However, working with a buyer's agent, such as Goldcrest, will provide you with real estate listings that you will not find elsewhere, plus new real estate listings that have just been put on the market. They will also be able to assist you with the buy, from sourcing through to property acquisition.
Waterfront property and Faro old town property for sale will likely cost you more than if you buy in more interior areas. Luxury villas for sale in Faro, Portugal, will also, obviously, cost more.
What is the typical process for buying property in Faro, Portugal?
The buying process in Faro can be broken down into the following steps:  
Step 1. Decide whether you'd like to take out a mortgage to finance your property.

 

Step 2. Find the perfect Portugal property through checking real estate listings and working with real estate professionals that are deemed reliable

Step 3. Negotiation 

 

Step 4. Reservation Agreement

 

Step 5. Promissory Contract (CPCV)

 

Step 6.  Sign the

Escritura

(Final Deed)

 
Should I work with a buyer's agent or a real estate agent?
In Portugal, real estate agents will work on behalf of the seller, and get a higher commission for a higher sale, while a buyer's agent works on behalf of the buyer and will be focused on getting the best possible price for their clients. They will also have access to real estate listings that you will not find elsewhere, in addition to new real estate listings fresh on the market. Working with real estate professionals that are deemed reliable can save you both time and hassle.
Can I find luxury homes in the Algarve?
Yes, you will be able to find a selection of luxury homes in the Algarve. Some of the most desirable parts of the Algarve region to find luxury homes are Loulé Lagos and Vilamoura. However, you will also come across many terrific luxury homes in Faro. Conducting a simple online search for real estate listings will provide you with an overview of what is available, including property prices that you can use as a reference point.